Underwear review for Men and Underwear by Ore P.
Today's review is for the trunks by Reva Amore. Reva Amore is a British new brand, based in Liverpool, which combines classic and sporty style with fashion. It specialises in reviewing a variety of sustainable fabrics that could be grown naturally without the use of chemicals and harmful fertilizers. It then uses these fabrics for its collection.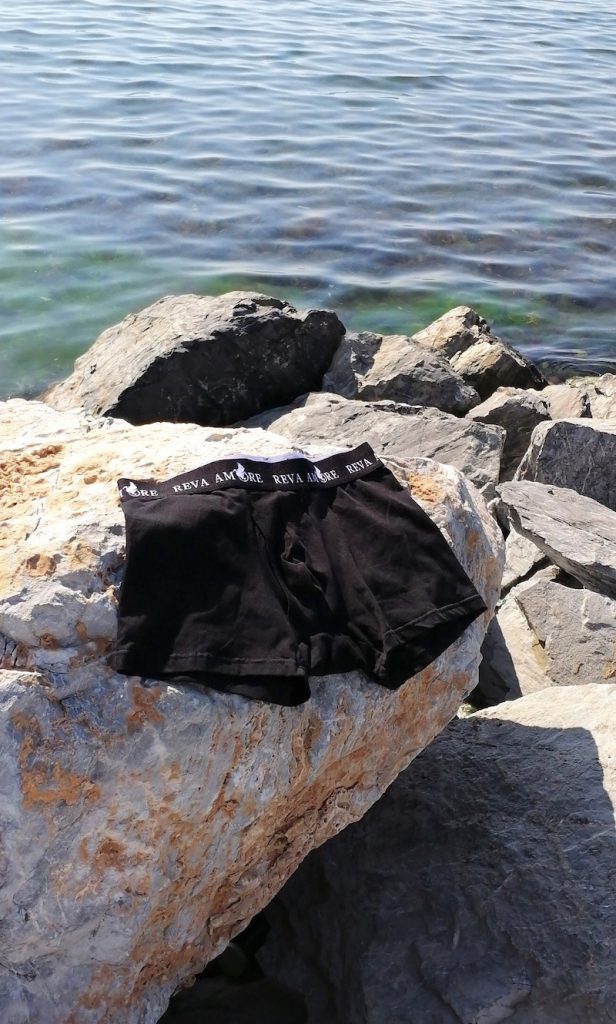 From personal experience, I can say that this organic cotton trunk is so comfortable that you can wear it all day long. The comfort and agility it offers makes it ideal for daily use but also for sports activities by providing a form fitted aesthetic. Designed with a subtle cup pouch it prevents friction against your package, the trunks also include a layered crescent shaped fly for easy release. Cut with a low rise waistband that stretches pleasantly around the hips, and a 2 inch leg inseam for increased flexibility, I especially recommend this trunk when paired with trousers and slim jeans. Crafted with double overlock hems and a dense cotton that increases in strength by 30% when wet (according to the brand's description), the trunks seem extremely resilient to wear and tear.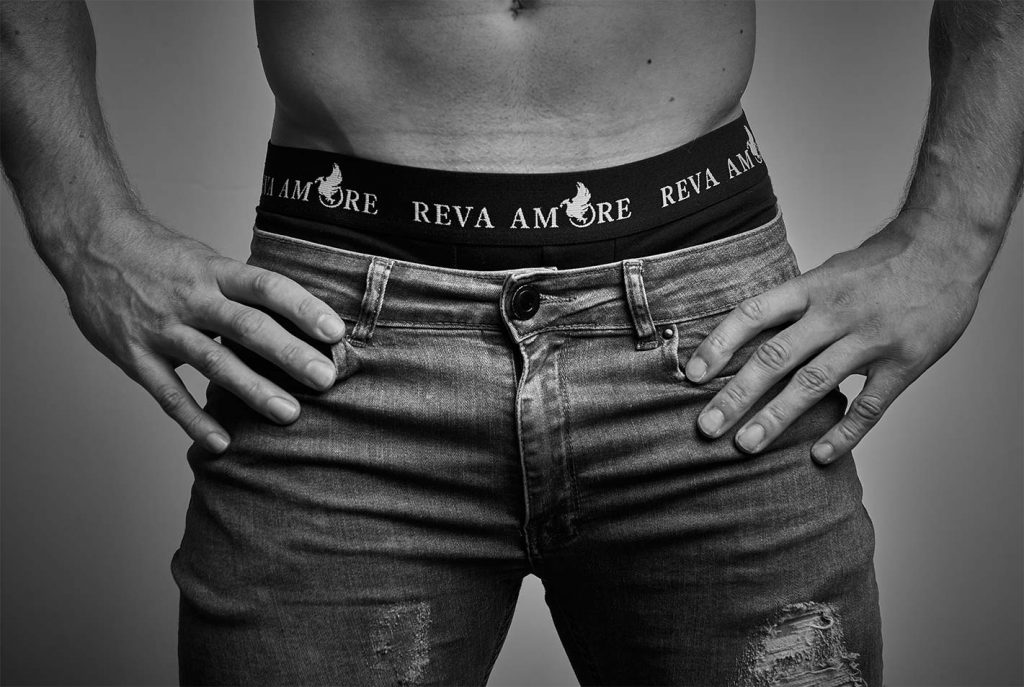 The waistband is woven, soft and thin and leaves the part where the band is stitched together uncovered but the brand made sure that it is as flat as possible to cause no irritation. Also, the waistband has the name of the company "Reva Amore" with a liver bird,  the symbol of Liverpool city. Delivering worldwide from Liverpool, Reva Amore creates basics with a tailored vibe, integrating timeless aesthetics with progressive ideals. Sophisticated within its simplicity, black underwear makes a statement without being loud about it. It is worth mentioning the the company's underwear is provided at very affordable prices. Combining good quality, style and economical price, the company is good a choice to get the underwear the suits you.
By designing stylish underwear that withstands countless wears, washes, and heavy gym sessions, whilst retaining their shape, structure, and colour, your Reva Amore should remain  in your drawer long after other pairs have gone to waste.
Reva Amore underwear is exclusively available from its official eShop: www.revaamore.com