Today we show you one more of a series of articles with Christmas Shopping guides! Underwear makes the perfect present; it is intimate, essential and very very personal! There are so many options this year that we thought it would be a nightmare to pick just a few and make one Christmas Shopping guide. So, instead, we will have a series of them, from well known brands, underwear shops and lesser known ones, some even with exclusive sales and coupons just for you! So stay tuned and start buying your presents before everyone else does!
This shopping guide is from underwear brand Kronis. Kronis is a brand designed in Italy, specialised in trunks. This brand creates underwear with a rare combination of high quality materials and affordable prices. It was established in 2014 and has over 650 verified Amazon product reviews with an average score of 4.5! The trunks come in a range of colours in two-packs to match your mood and personal style. They are made from a top quality 180GSM cotton blend with just enough elastane, that's soft to touch without feeling flimsy. The waistbands are made from soft microfiber that maintains its hold throughout its lifespan. For those of you living in the USA, please follow the previous link and apply the promo code 20KRONIS to get 20% off. For those of you based in the UK, Germany and Italy please follow the corresponding links below which will grant you an Amazon 25% coupon! Within Amazon, you will find a 25% coupon to claim when you check out. Please note the voucher setting is offered after you select the size.
1. KRONIS trunks – 2 PACK Black/Heather Grey
The first of our top 3 recommendations is the black and heather grey two pack. These colours are easy to wear with pretty much everything. Add to that, a contour pouch and a short leg and you've got two pairs of trunks that you can wear at the gym but also under a suit! Both trunks feature a super soft waistband with the logo of the brand repeated. Comfort meets classic style!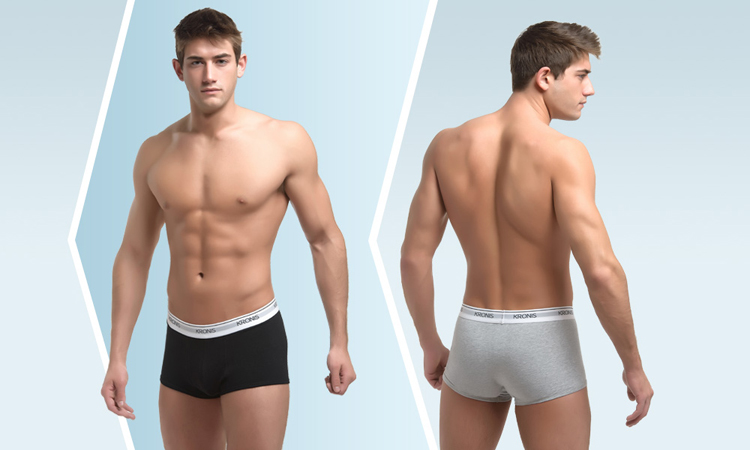 2. KRONIS trunks – 2 PACK Charcoal Grey/Maroon
The second of our top 3 recommendations is the charcoal grey and maroon two pack. Two fashionable colours with the same properties that got Kronis a 4.5 review rating on Amazon from more than 650 men! These colours are masculine and perfect to wear with jeans and street wear. Top quality, medium weight, cotton blend fabric, with just enough room at the front to keep your package in place. Contemporary colours for modern men!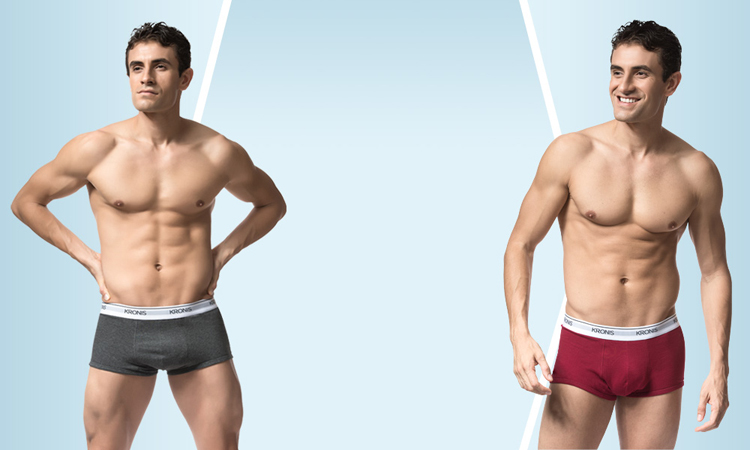 3. KRONIS trunks – 2 PACK Navy Blue/Light Blue
The third recommendation is the navy blue and light blue two pack. Blue is one of the most popular colours in underwear and looks great on all skin tones! If you want to avoid the blacks and greys, these two shades of blue make for a great alternative. Perfect under gym gear and casual wear, these trunks are made with the same top quality fabric and are combined with Kronis' soft white waistband. Blue is the new black in underwear!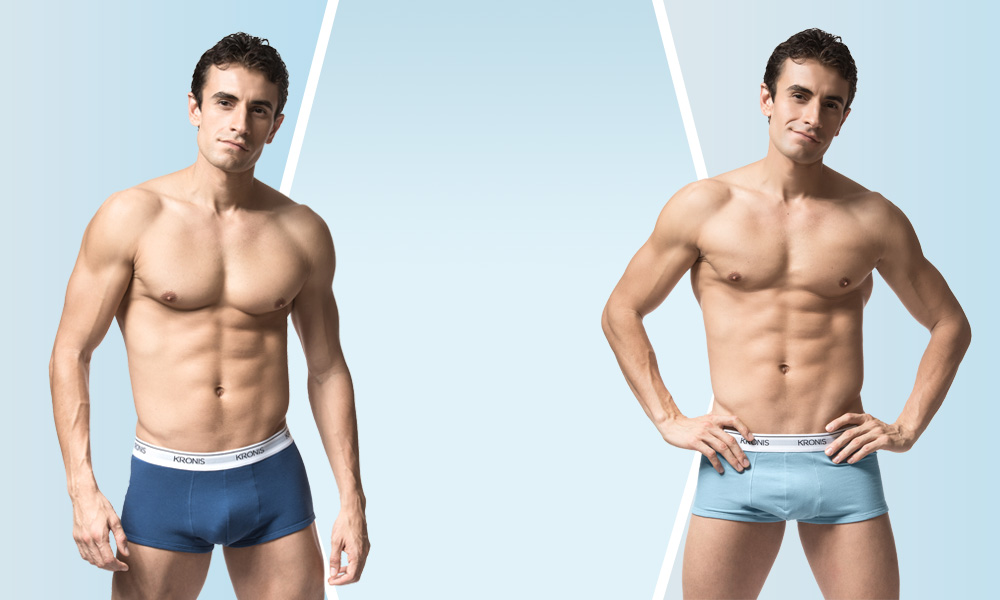 There are some more options for you to check on the Amazon space of Kronis at the moment. Make sure you make a good use of the, exclusive for the readers of Men and Underwear, coupon codes at the beginning of the guide!