by Aggeliki Douma
Continuing this season's swimwear trends, this time we are moving from floral to colour blocking. A very fun and interesting trend that became popular in swimwear a few years ago and is part of many designers' collections this summer as well. Colour blocking is the use of contrasting colours to create complementary colour combinations and it's a choice that will definitely spice up your swimwear collection!
Among many designs we have seen this season we show you 10 that we loved.
Enjoy!
ES Collection – Conor Brief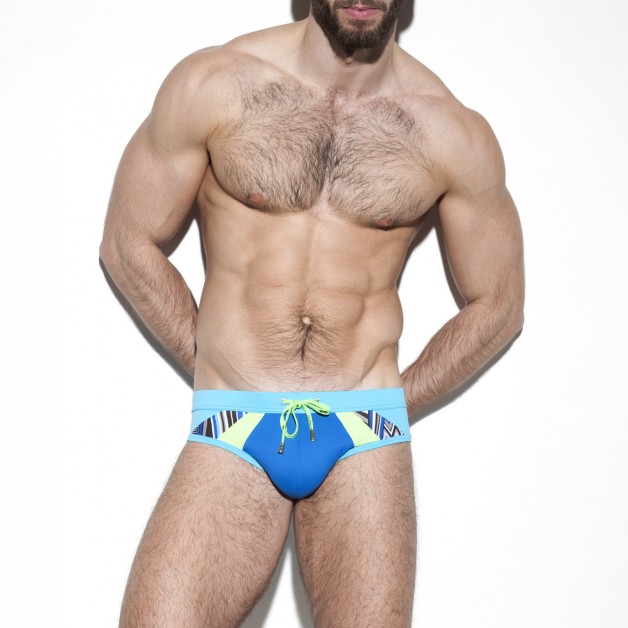 One of the most exciting styles that we found for this summer is the Conor Brief by ES Collection. The Spanish brand has combined blue, green, black and white in an unexpected and harmonious way and has created a very trendy result. The brief also features a removable pack up.
Αndrew Christian – Breakwater trunk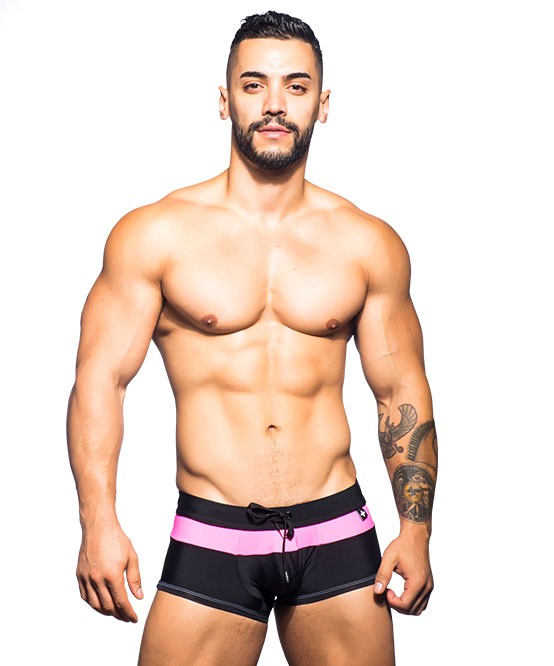 The American brand has come up with a very subtle combination of black and pink and has created this flattering swimwear that we fell in love with at first sight. The Breakwater trunk features a soft pouch and slimming waistband that will make you look even sexier.
Marcuse – Nautical Brief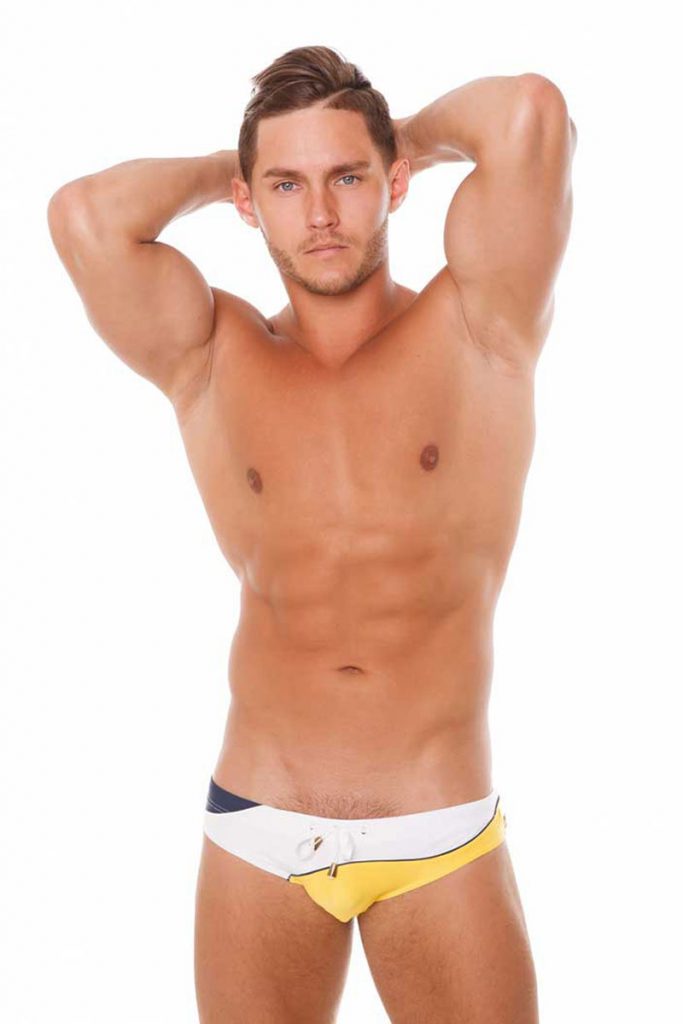 A very interesting design by the Australian label that brings together yellow, white and grey in a wave inspired pattern which takes you one step closer to the beach. The Nautical swimsuit by Marcuse is ideal for the modern men who appreciate style.
Gregg Homme – Sea Reef thong
With a trusty combination of white and grey, and the addition of a white stripe that seems to resemble a sad smile, the Canadian brand makes us feel rather happy and sexy. The Sea Reef thong is a choice that will make you stand out this season.
Nasty Pig – Gutter Bikini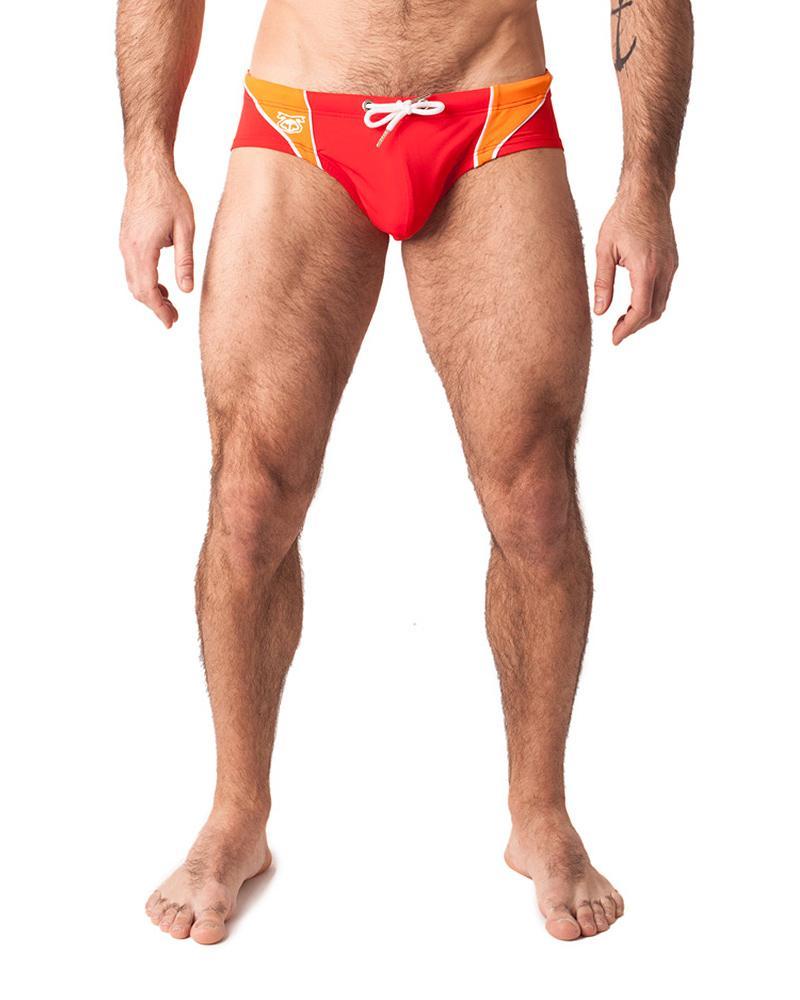 From shades of grey to shades of red. The American label brand has combined red and orange to create a very bright and bold design. The Gutter bikini features two indentations or "gutters" that point in the right direction and accent the sexiest of spots on a man's body.
TOF Paris – Miami swim shorts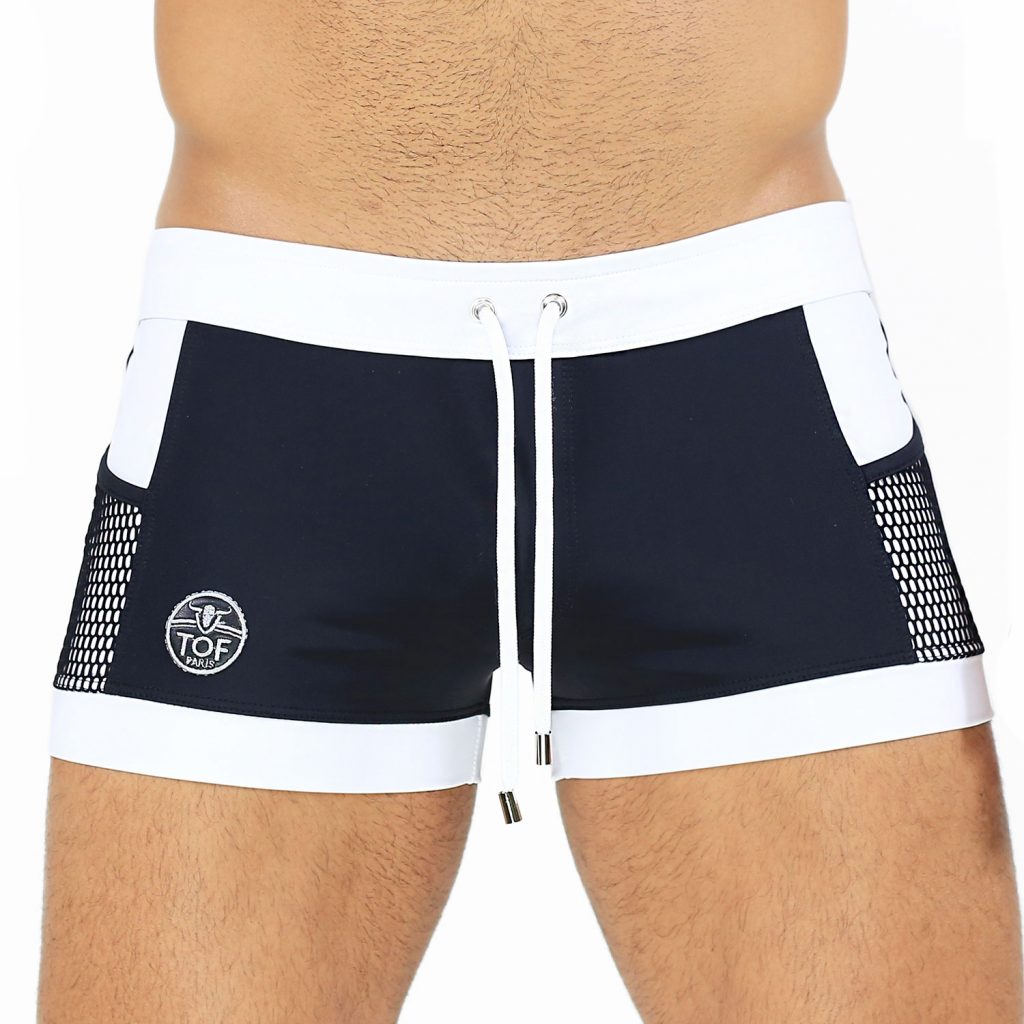 The French label has created these sporty swim shorts that feature contrasting panels in black and white, practical mesh pockets on the sides and a rear pocket, along with a topstitched fly. The carefully designed details of the swim shorts make them fashionable and perfect for beach sports and activities.
JOR – Lyon brief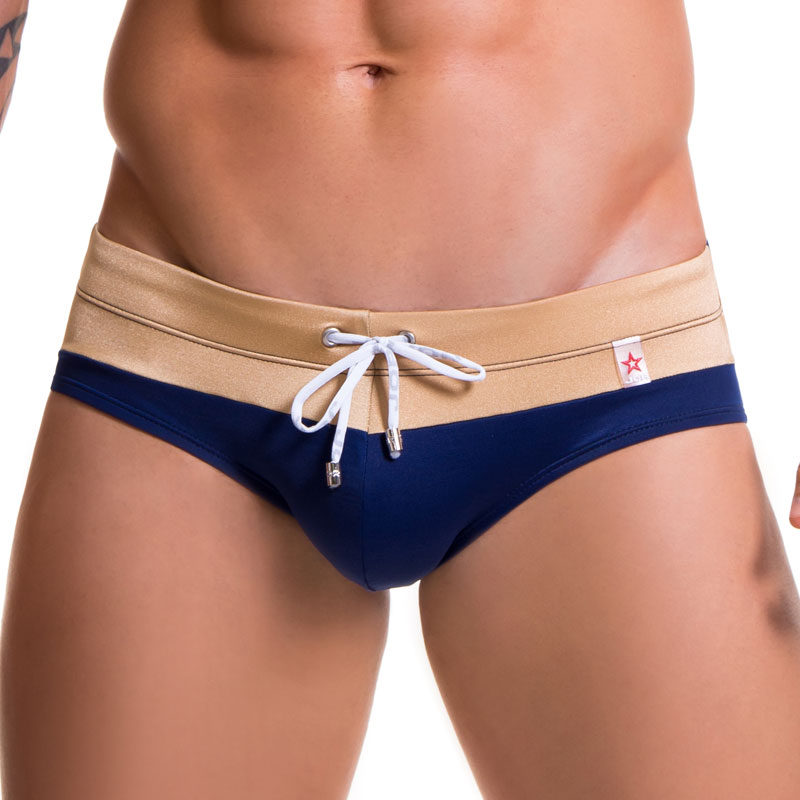 With two panels of blue and gold the Colombian label has created a trendy swimwear that offers a luxurious feel. The Lyon brief will definitely make sunbathing more enjoyable!
SHAN – Classique swim shorts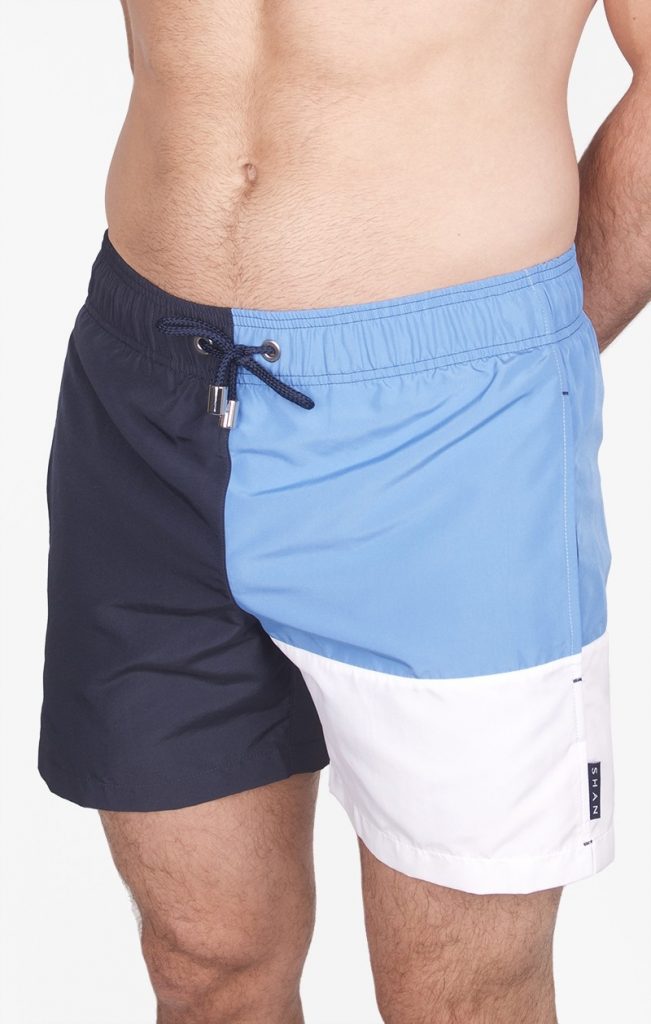 Moving on to the classics, the swim shorts by SHAN could not miss our list. The Canadian brand has combined white with dark and light blue in a classic colour block pattern that makes them the perfect choice this season. You simply can't go wrong with them.
BWET – Sentosa trunk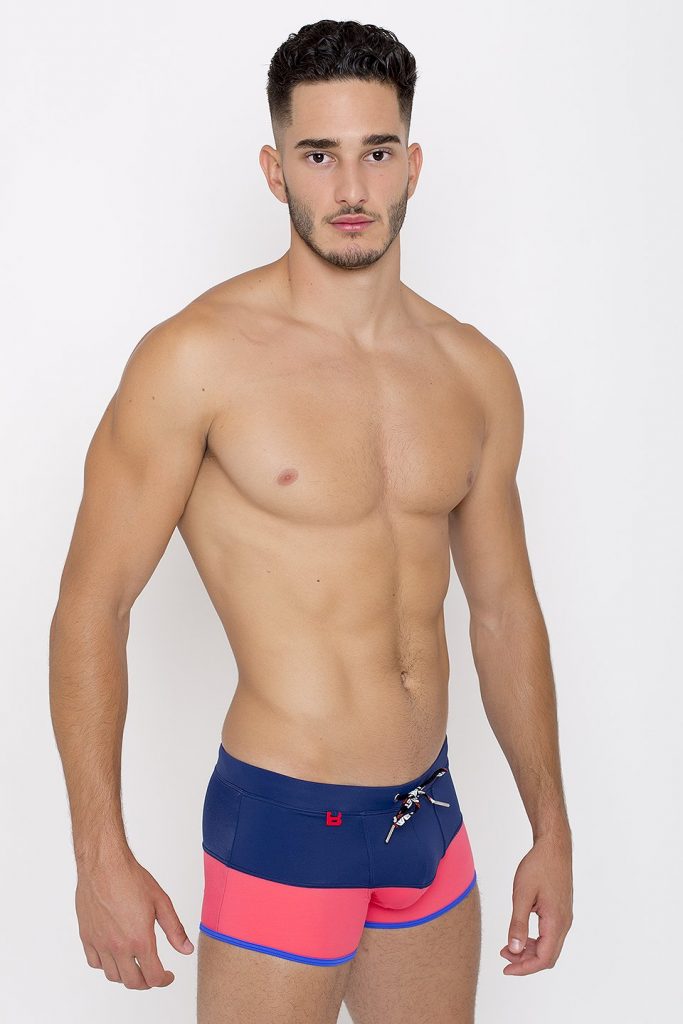 A fun and fashionable style by the Spanish brand. The Sentosa trunk features hues of blue and pink, and will make you stand out from the crowd this summer.
NIT – Tetra boxer
Our last choice of colour blocking swimwear is the Tetra boxer by NIT. The Spanish label has combined black, white and green in three side stripes that point upwards. A unique design that we absolutely loved!