by Aggeliki Douma
Floral, a trend for men's swimwear that is in fashion for one more season. The popular and fun pattern that comes in various styles and colours has an old school feel that we all love and can't get enough of. Floral swimwear should definitely have a place in your wardrobe this summer and big labels make your choice easy since they have released, at least one, swimwear range in this pattern.
Out of many designs that we have seen this season we show you the 10 that we liked the most.
Enjoy!
Alexander COBB – Icarus Fall Slip
One of our favourite patterns this summer has been introduced by the European brand Alexander COBB. The Icarus Fall Slip is part of the label's Icarus swimwear collection and has a fiery look that differentiates it from the more traditional floral patterns. The high compression fabric used is a polyamide and elastane mix that offers elasticity and transparency. You can find it here.
ADDICTED – Plants Shorts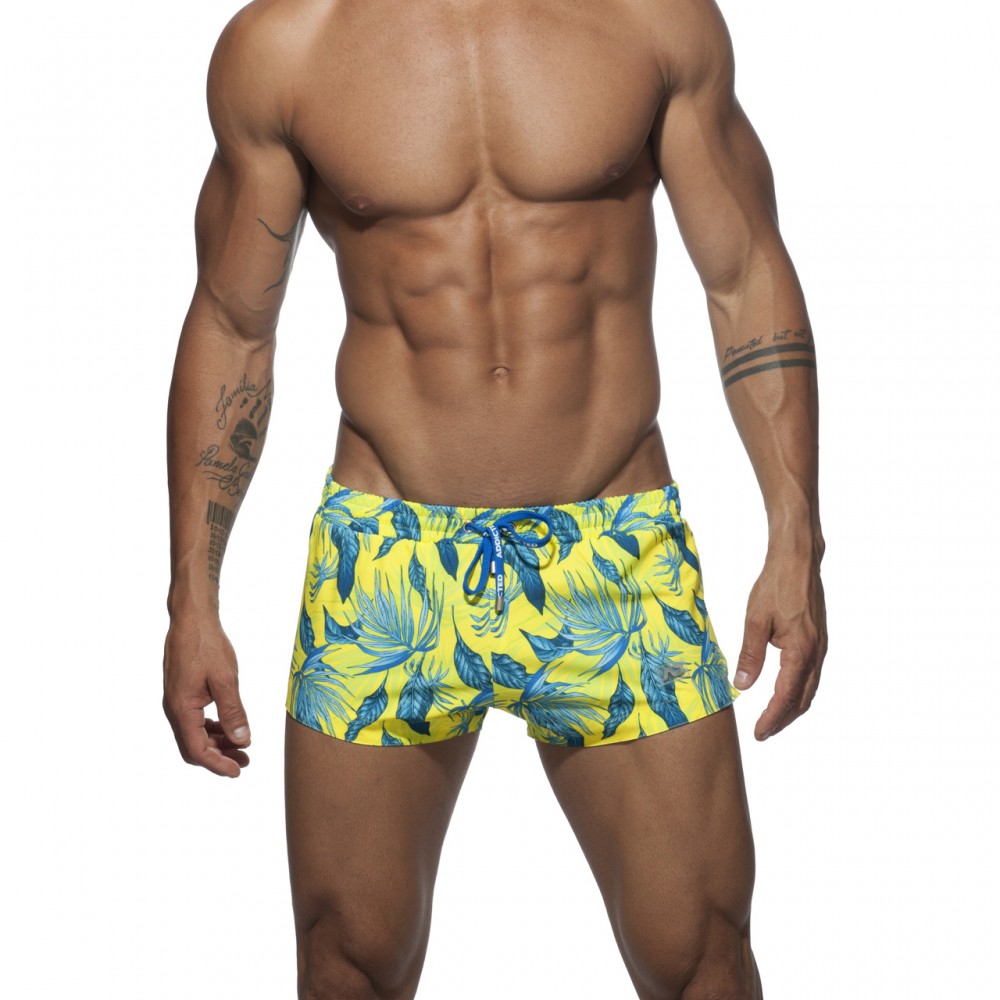 A very vibrant design this summer from ADDICTED. The Spanish brand has released two more colours but our favourite is the yellow one. Fun and trendy, these swim shorts are made from a polyester and elastane blend fabric.
2EROS – V60 Tiger Slip
The Australian brand came up with a fierce and confident design inspired by the tiger. The V60 Tiger slip offers a robust look that will make you stand out this summer. The fabric is a polyester and elastane mix and has quick-drying properties. You can find it here.
RUFSKIN – Etana Brief
A classic floral pattern by the Californian brand brings us a "Hawaiian" feel that we cannot but love. The design is part of the new prints collection by RUFSKIN and comes in two more cuts, but our favourite is this sexy and defining one. The brief is made from a blend of polyester, spandex and nylon fabric and features a sublimation print. You can find here.
ES Collection – Oscar Leaf Brief
One more favourite floral swimwear this season is the Oscar Leaf Brief by ES Collection. The Spanish label has created this colourful and unique, design that comes in two colours and with a contrasting and glossy band across the front. It is made from a polyamide and spandex fabric blend. The front is enhanced with the "pack up technology", a removable padding which enhances the male attributes by giving a fuller look.
HOM – Lagon Shorts
A full on flowers pattern by the French label HOM could not miss our floral swimwear top 10 list. The Lagon beach shorts feature a blue and white floral print on navy blue background and offer a fashionable look for this summer. The fabric is a polyester and polyamide mix. You can find it here.
JOR – Sunny Swimwear Brief

A pattern that you can't go wrong with by the Colombian brand JOR. The Sunny swimwear Brief is colourful and trendy and comes in a sexy cut. It is made from a nylon and spandex blend and you can find it here
Kiniki – Chardons Thong
One more European label but thongs instead of briefs. The UK based brand has created a fashionable design with blue, orange and white as its main colours. Kiniki's Chardons Thong offers comfort and practicality, and is made from a highly contrasted poly lycra print fabric. You can find it here.
Oiler&Boiler – Faded Leaves Shorts
For the lovers of flowers and a more subtle look the UK based label has introduced the Faded Leaves Shorts. Soft greens and trusty white are combined by Oiler&Boiler to create a design that will make you feel and look stylish this summer. The shorts are made from 100% woven polyester to offer durability. You can find them here.
LASC – Laguna swim shorts (Pink Flamingos)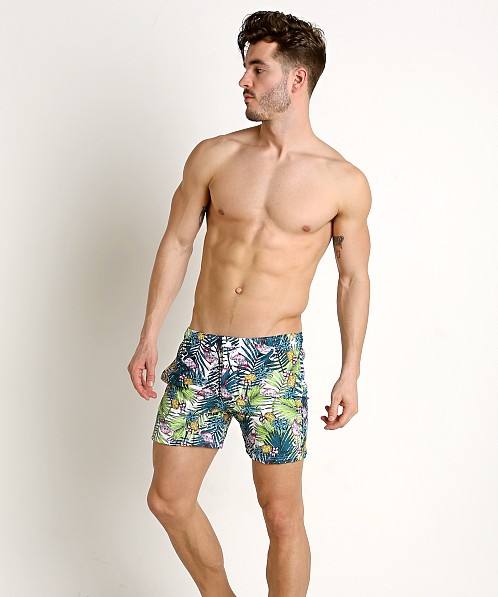 Last but not least a swimwear design by American label LASC. The pattern includes a lot more than flowers and leaves to create a print that certainly won't go unnoticed! Side pockets, zipper front, button snap closure and inner drawstrings make these swim shorts one more great choice for you this summer. You can get them here.