The time most of us have been anxiously waiting is coming! Very soon we will say goodbye to 2020, one of the strangest, full of ups and downs, more downs and lockdowns, years in living memory. Christmas this year will be quite different for most of us. We may have to be away fro our families, chosen families and friends but this doesn't mean that we won't be celebrating it. Presents are a big part of Christmas and shopping online has made it possible, this year, to keep the tradition of this season alive (apart from eating an enormous amount of food). So why not check out our very special Gift Guide for Christmas and New Years with items selected from our shop, all perfect for presents for the people you love and care. As our little shop expanded over the last two years, we are able to offer some of the best underwear in the market today, but also socks and a limited run of handmade face coverings! Have a look at our 9 best gift ideas for this season!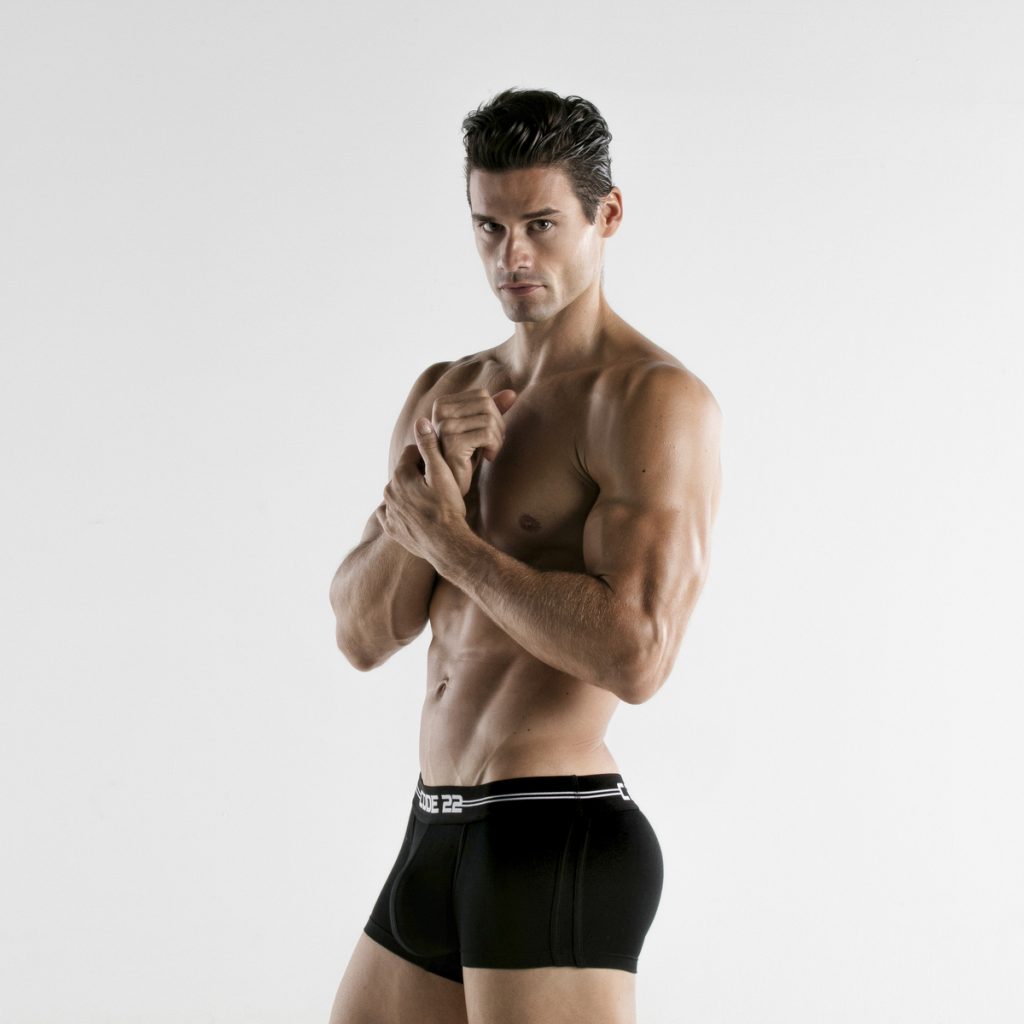 You simply cannot go wrong with such a present! Who doesn't like a black pair of trunks? Easy to wear everywhere, these short boxers are one of the latest release of Spanish brand CODE 22. He will definitely find it comfortable and thank you for getting him something so nice and elegant! Price: 20 euros
---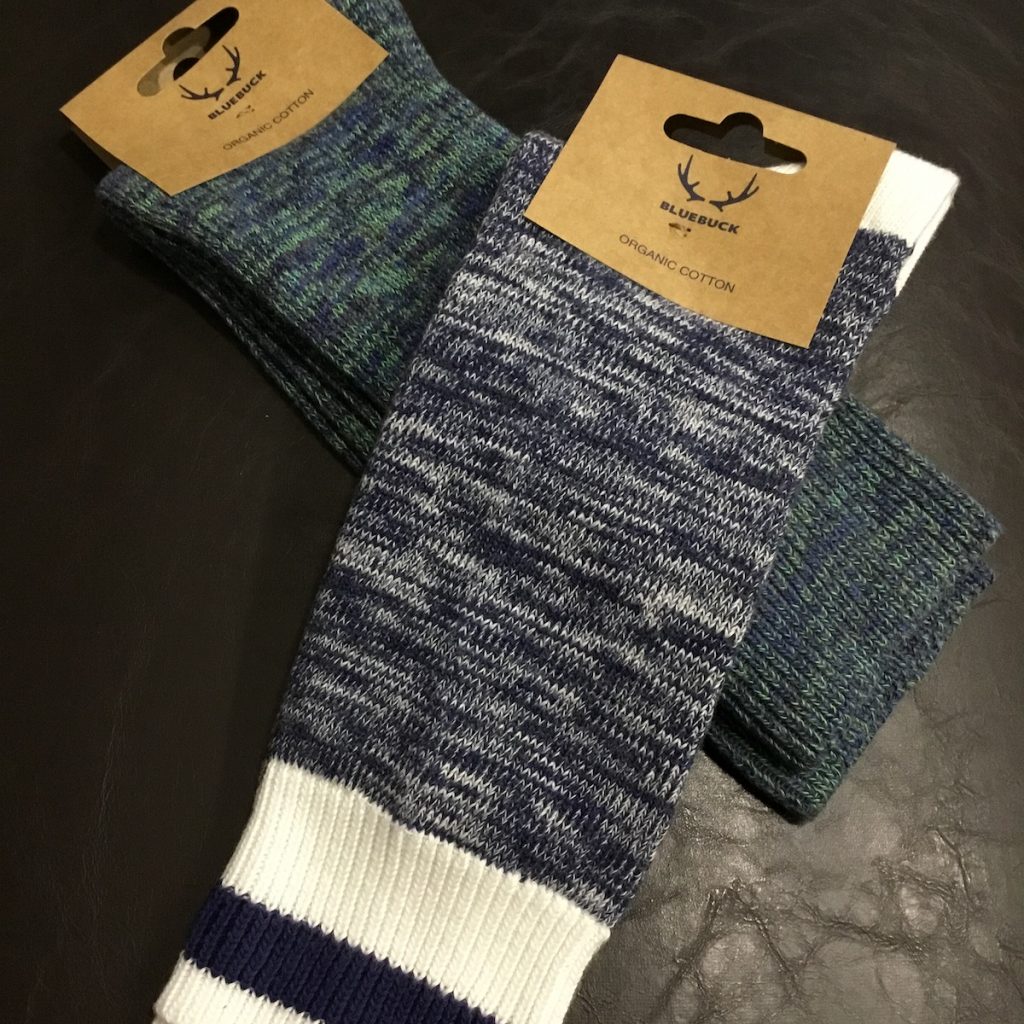 If you had in mind for something practical and comfortable you can wear around the house but also being able to wear outside then socks is the answer! Possibly some of the most elegant socks for men are made by Bluebuck and the Nautical Collection has been among our very own favourites. Made from organic cotton yarn of different colours, these patterns create an amazing melange effect that looks great! Price: 15 euros
---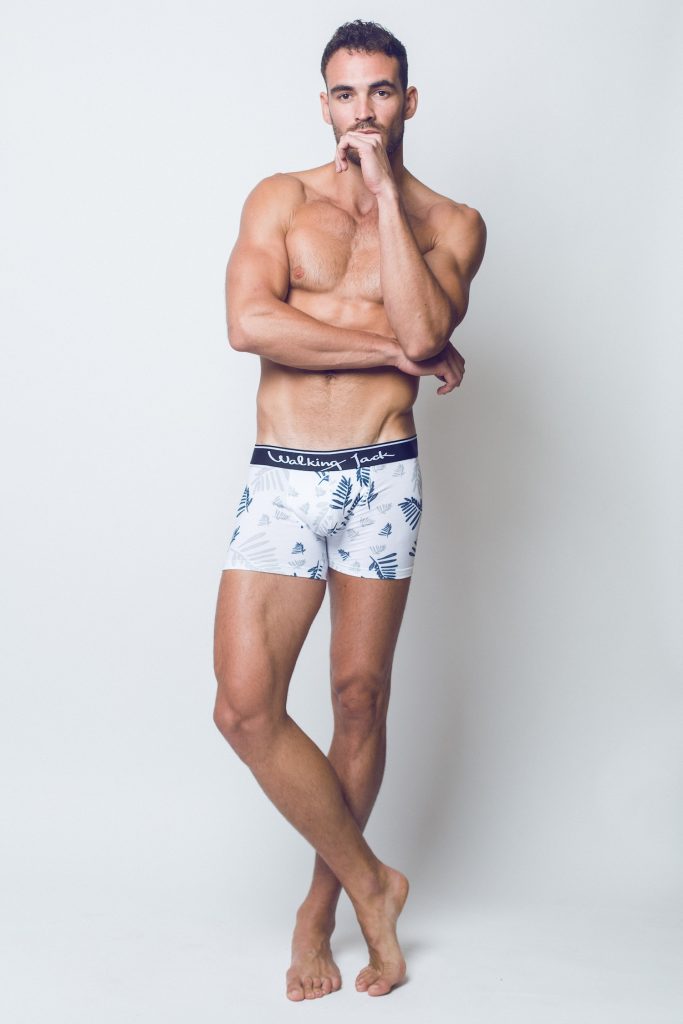 One more, very elegant, pair of underwear that would make a great present this season, is these printed boxers from Walking Jack. Made to perfection in Portugal, they feature a unique print of hand drawn fern leaves in blue grey tones. These trunks are very comfortable and made from top quality materials so rest assure you are getting a nice present he will definitely appreciate and enjoy! Price: 25 euros
---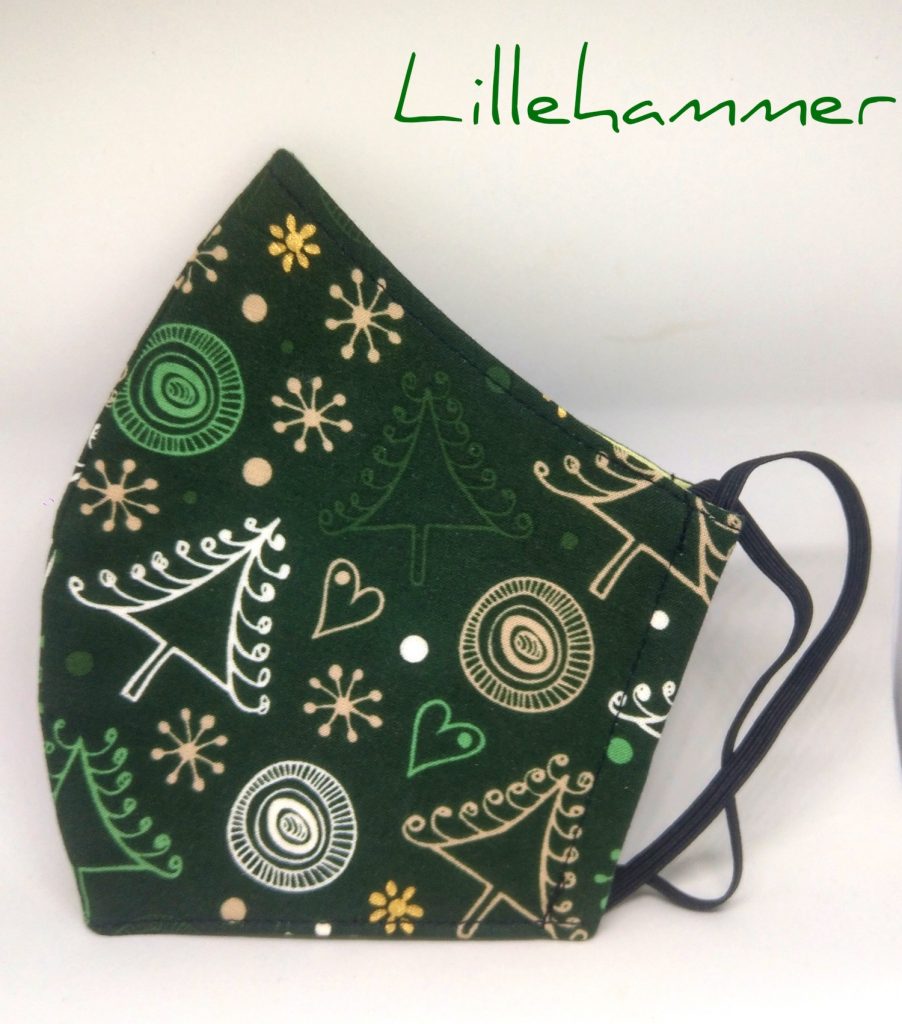 Face coverings have been part of our everyday outfit for the last few months so why not getting him (or her) a nice handmade one. This green with the lovely Christmas would make a perfect little gift this season. It is made with three layers of fabric, the two of them are made from cotton and one with gauze. Price: 5 euros
---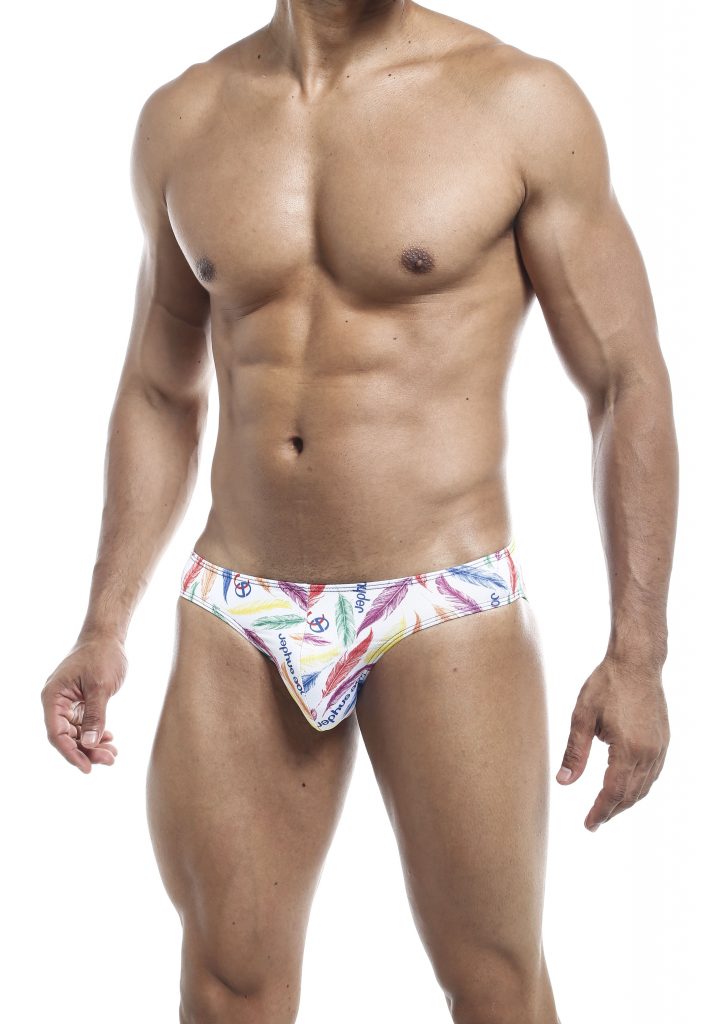 If you had something a bit more sexy, then these bikini briefs are a great option. The feathers print is vibrant and fun, perfect to jolly things up! The fabric is the trademark blend of Joe Snyder which allows to this garment to be worn as underwear but also as swimwear. Price: 27 euros.
---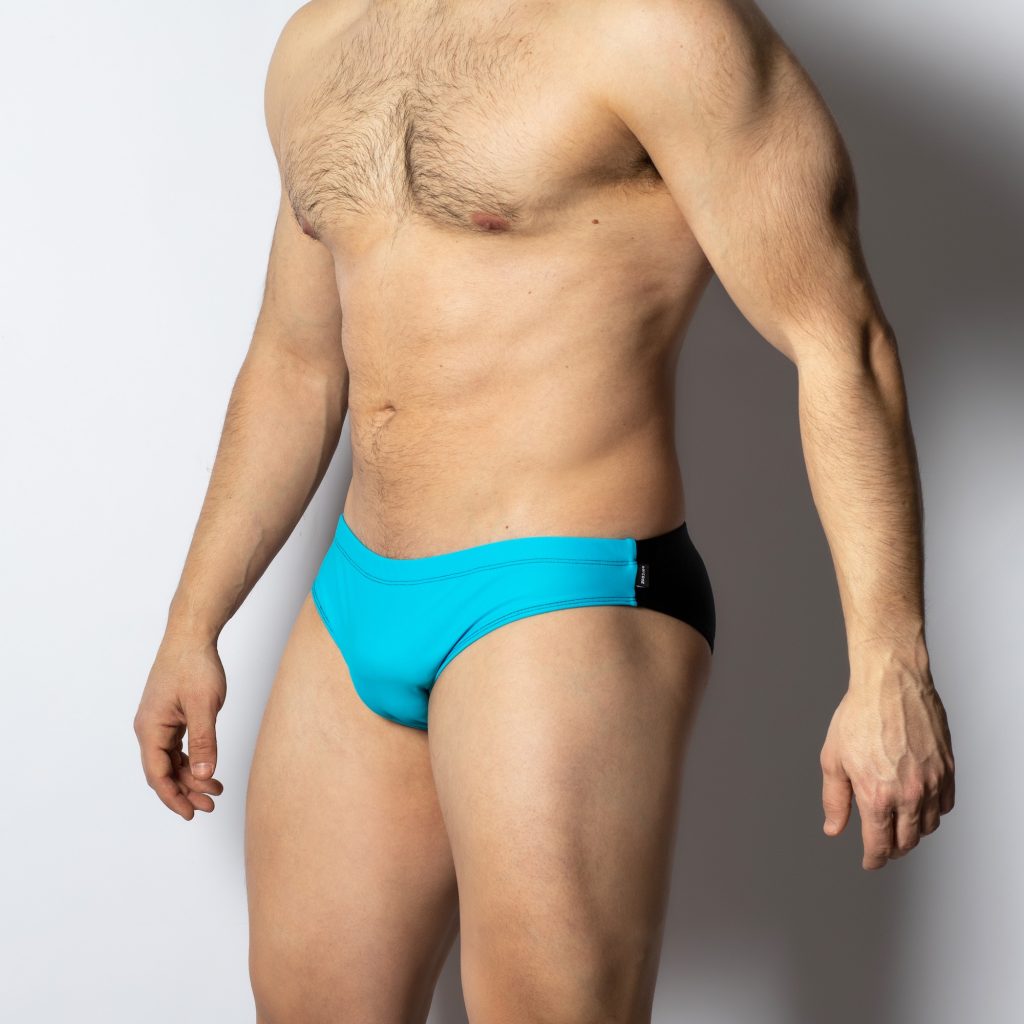 What about a new pair of swimwear? In the southern hemisphere it is almost summer! Or maybe you have already started planning your vacation for when travel gets back to normal. The half blue half back swim briefs of Barcode Berlin are a great option. Easy to wear, flattering and perfectly sexy! Price: 25 euros
---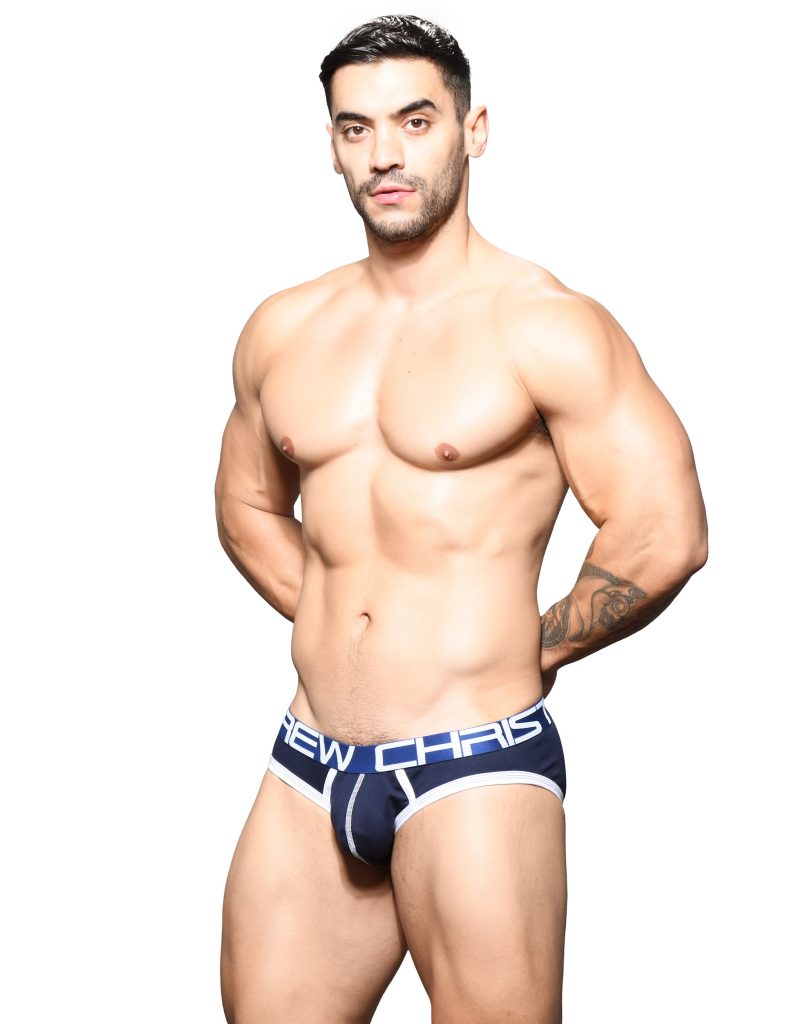 Most men like a bit a boost of confidence, a rounder and fuller front and this underwear will do exactly this! It is an Andrew Christian classic that needs to have a place in every man's drawer. Elegantly designed in navy blue with white accents, these enhancing briefs are great for every day, sports or any other intense activity! Price: 21 euros.
---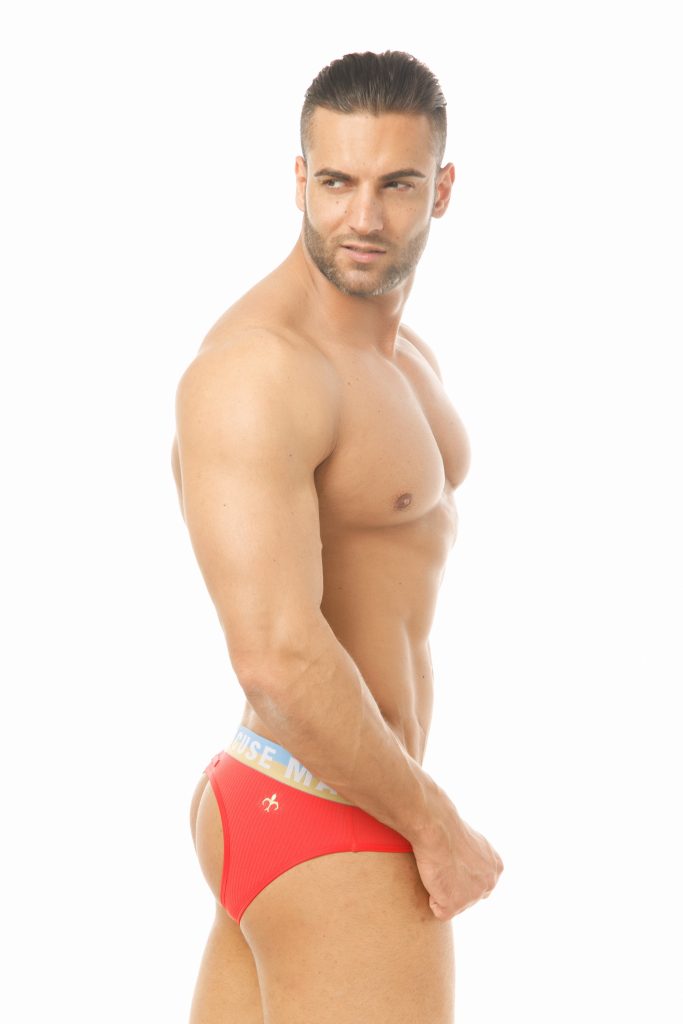 If you had your mind set for something red and sexy for this season then the Empire Jock of Marcuse is what you are looking for! More of a jock brief (briefs front with an open, cutout back) in vibrant red, this underwear will put a smile on his and your faces! Price: 14.5 euros
---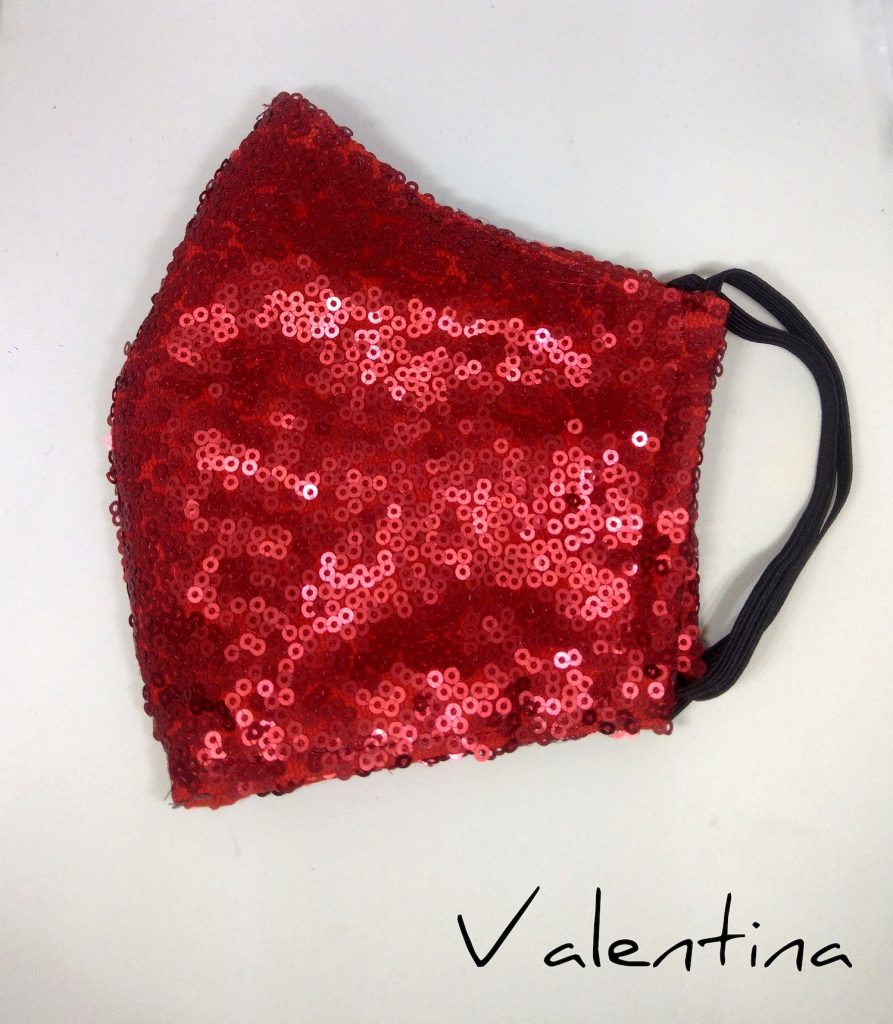 If you had your mind set for something red and over the top, then the handmade face covering Valentina is all you need! Inspired by the queen herself (aka I would like to keep it on please), this face covering is made from three layers of fabric: a red cotton on the inside, a hand stitched sequin covered on the outside and a gauze in between. It's fun, washable (with great care) and reusable. Price: 10 euros