In collaboration with / written by UNB Store
The world is in all kinds of uncertainty, but the one sure thing is how great a pair of underwear can make you feel. Specifically, prints can make you feel like something extraordinary when you wear something geometrical and/or colorful. In this month's "What's Hot," we will focus on unique prints.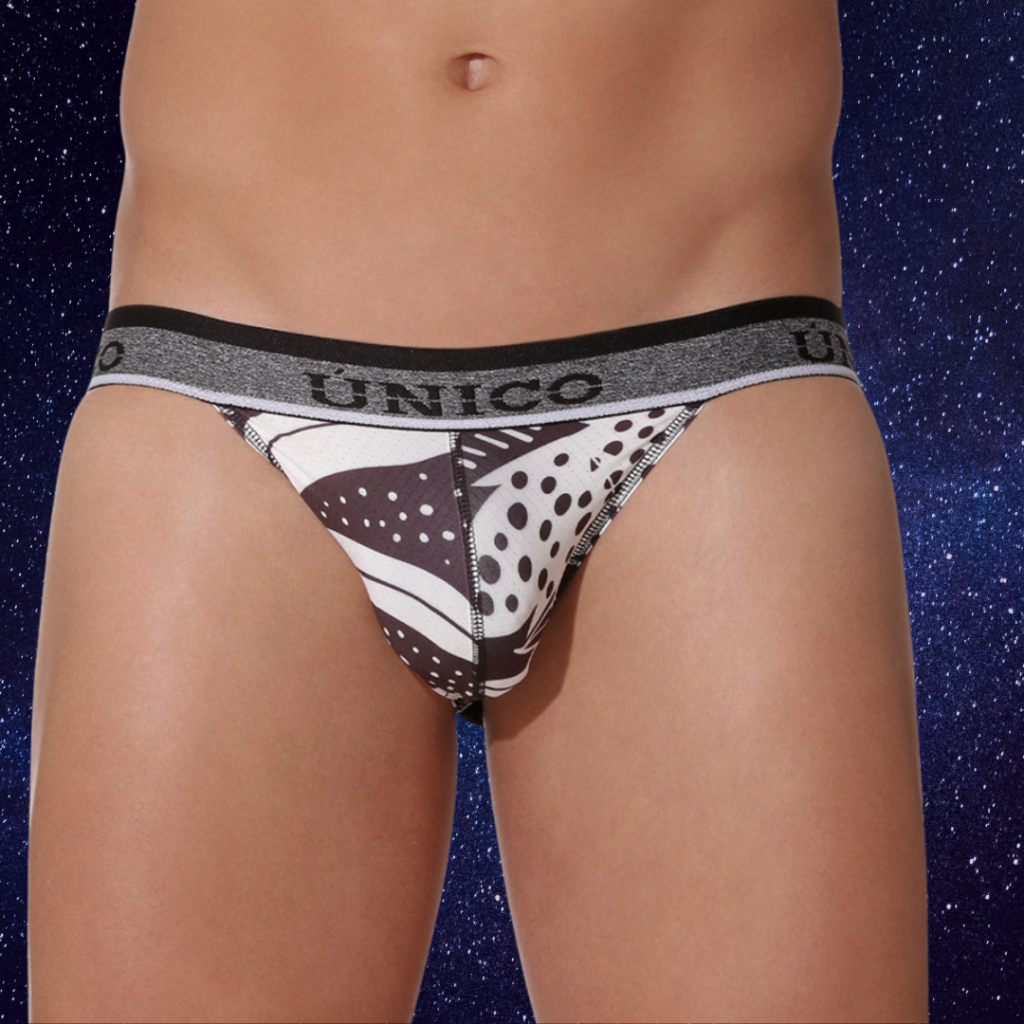 The Siluetas Jock is one of the newest pairs from Unico. If you aren't familiar with Unico, they make undies with great pouches in bright, bold colors and prints. This monochromatic print is a lot of fun for the guy who wants something out of the ordinary but still in classic colors. This jock is perfect for everyday wear and not for sporting activities.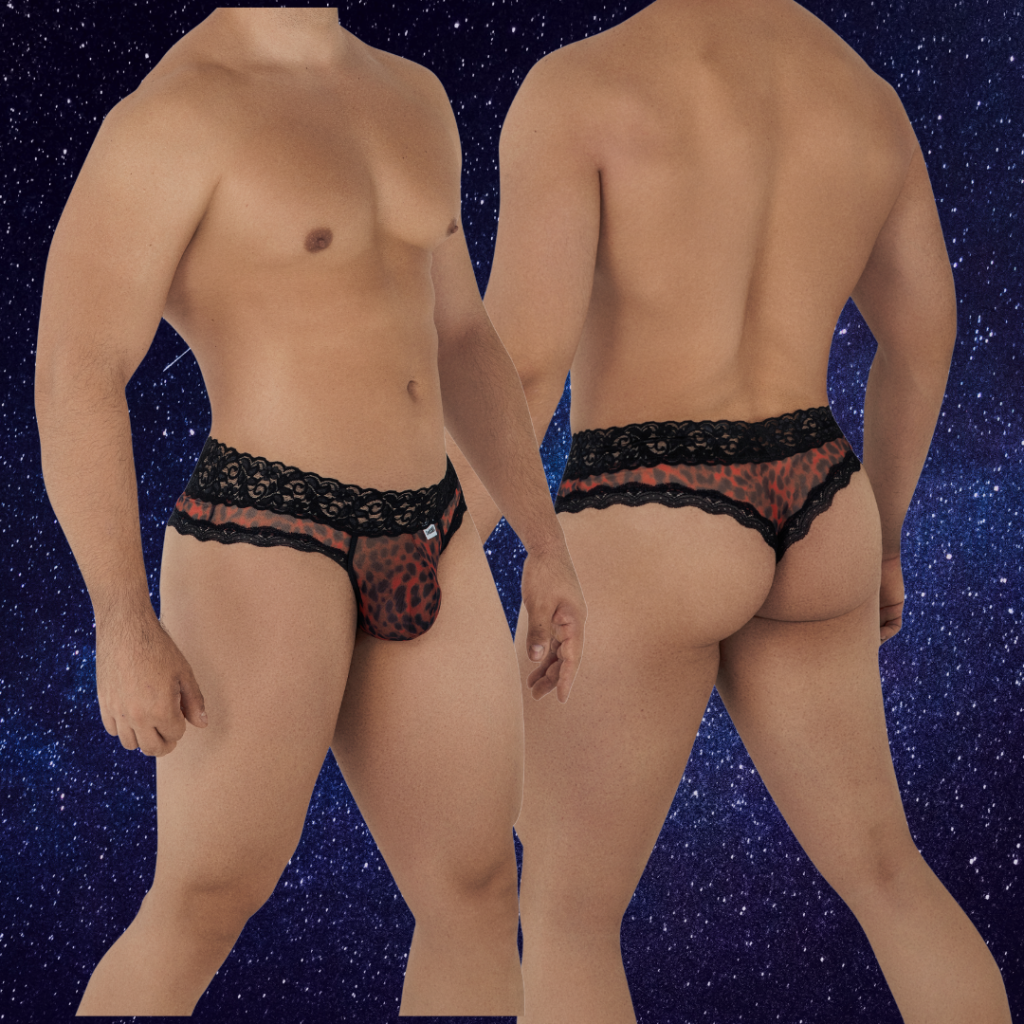 Prints can be geometric or something you find in nature. The Candyman Mesh Lace thong comes in a few different prints, but one that always goes over well is Leopard! Leopard makes you feel like you are the king of the jungle. Mix in the lace, and you get a bold yet fun mixing of the masc/fem. I guarantee it will make you feel super sexy while wearing this pair.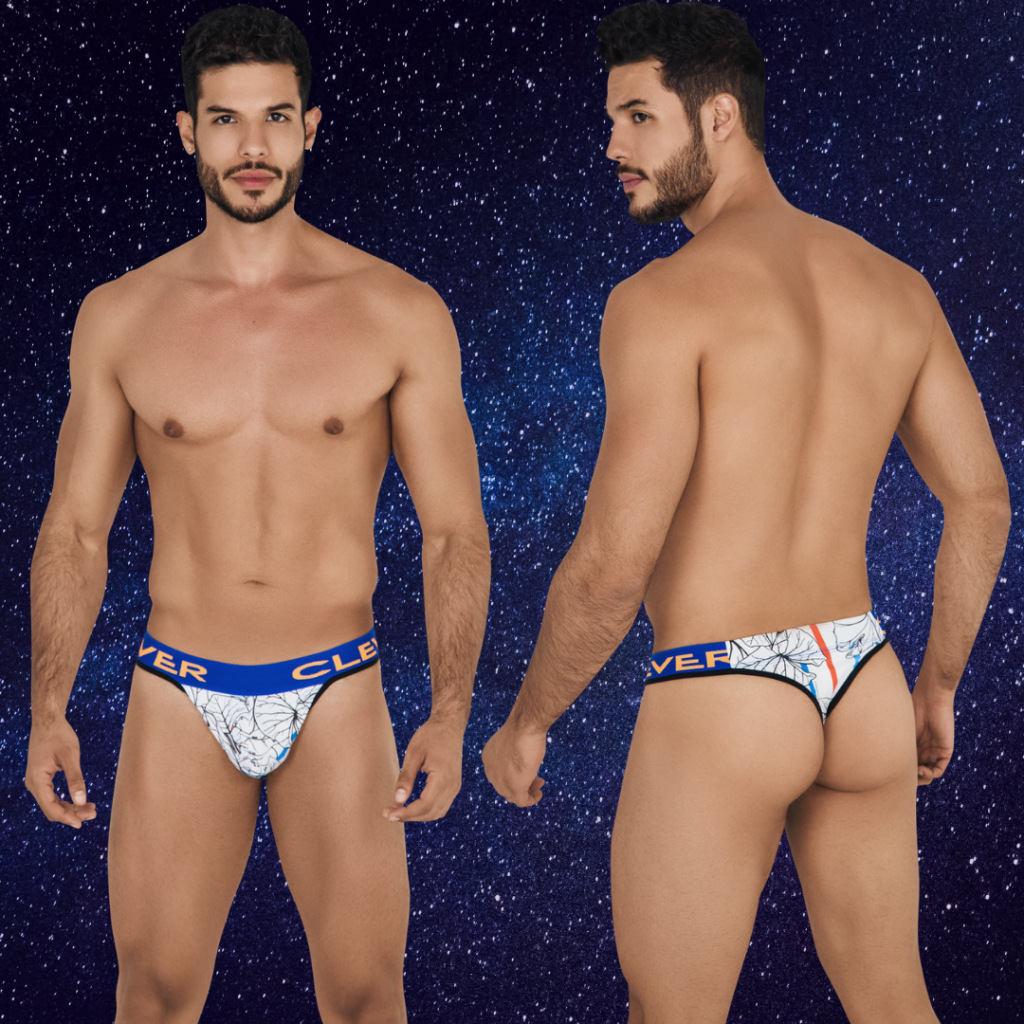 Clever is always known for making classic yet fun undies. They also have those super sexy pairs; this makes it, so they have something for everyone. The Leaves thong is a more subtle print with a white background and a striking purple waistband.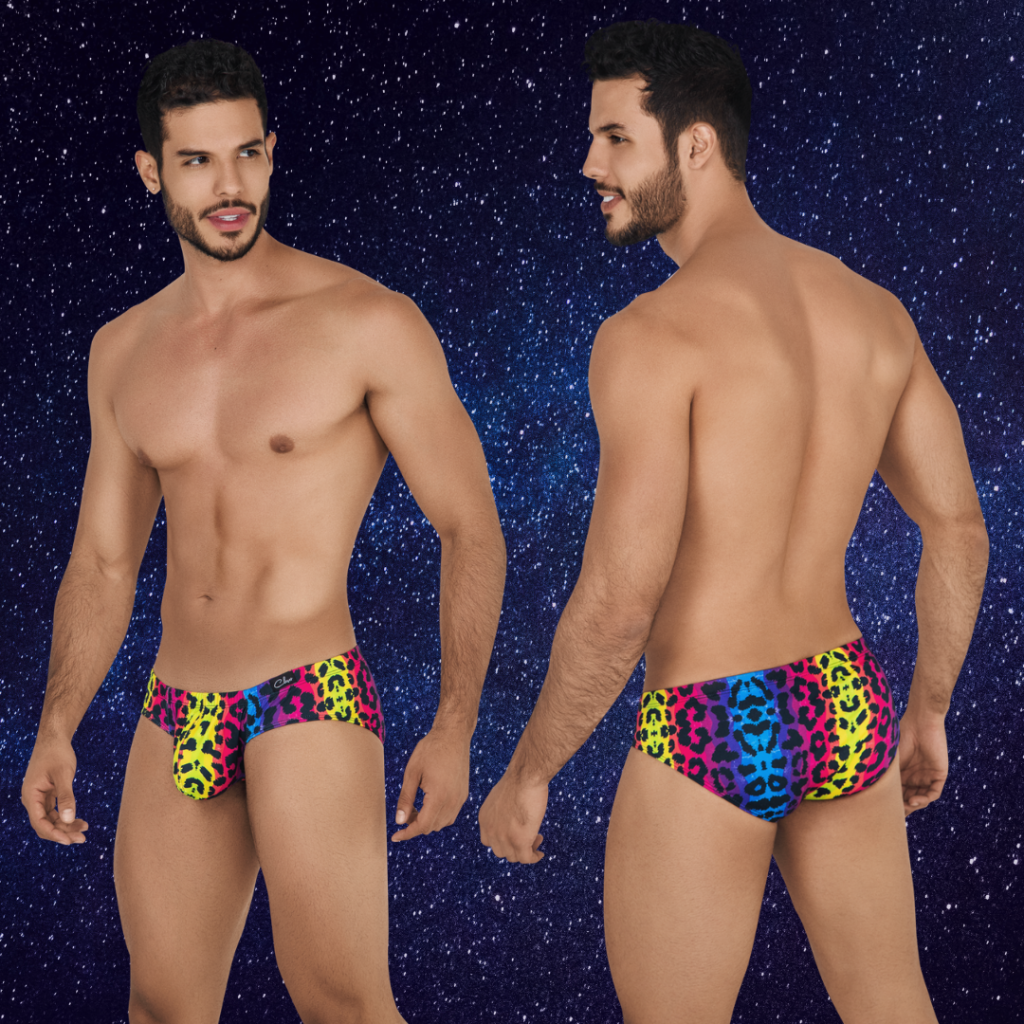 Some of you want to be daring and go bold in your prints. The Clever Colors Brief (also available in a thong) mixes animal prints and bold colors. This brief has every color of the rainbow with a black leopard print on top. If you are changing at the gym or wearing on a date night, whoever sees you in this pair will do a double-take!
Clever 0556-1 Colors Briefs Color Black – UNB Store
Our last pair for this what's hot is the Doreanse Neon Sport thong. This print is a fun splash of color for your underwear drawer topped with a blue waistband. Doreanse is a brand that is always well received because of its quality and price. It's one of the most affordable thongs on the market.
Find these pairs and more at the UNB Store. We are looking forward to the new releases from JOR, Ergowear, and more!