Men!
Check out the REY exclusive underwear editorial story, photographed in Milan by Roberto Chiovitti with fitness model Nick.
Editorial Desert Heat, photographed by Guilherme Herdt with model André Zomkowski in HUF Magazine.
Our Instaman award this week goes to hairstylist Brentt Flammang.
Freddiezine, a project by photographer Pantelis celebrating the beauty of Freddie Pearson with a portfolio of photos taken the last 4 years including unseen images from previews photoshoots and brand new photos. You can get a peak of what's inside at Coitus Magazine.
Great photography of model Ayrton posing in underwear and shorts from various brands by Lucas Possiede in Made in Brazil.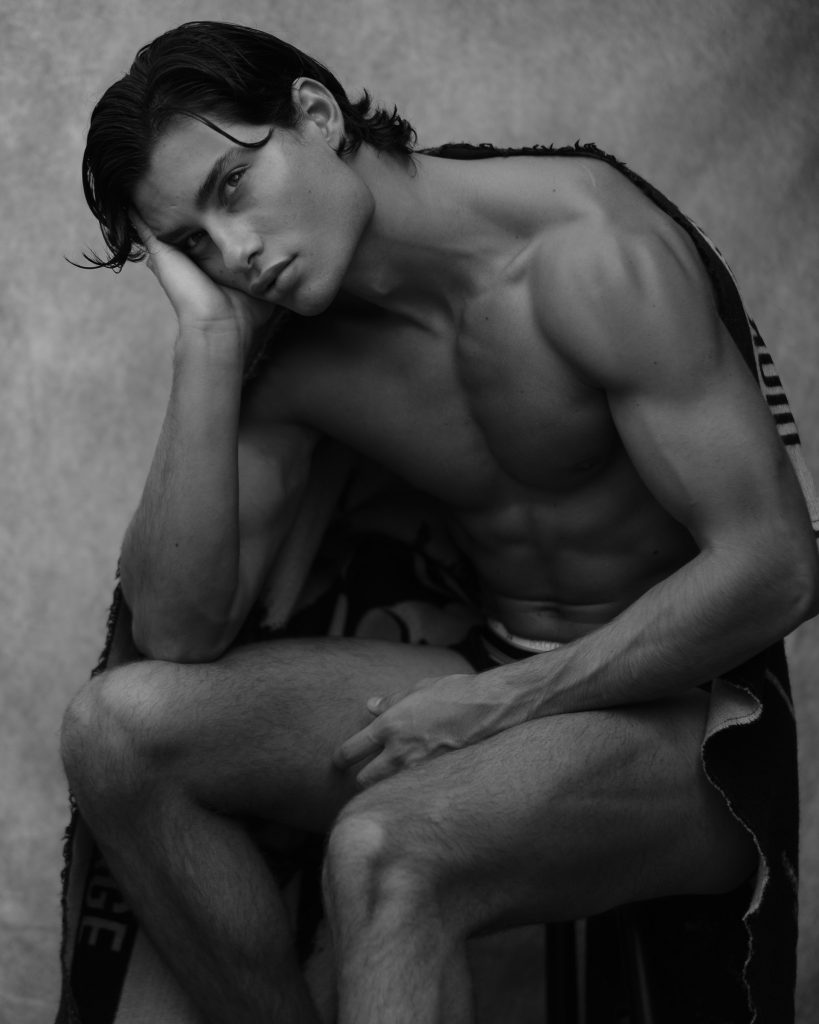 ---
Underwear!
Don't miss the new, and limited edition, Rua Briefs by Barcode Berlin just arrived at Men and Underwear – The Shop.
Check out the new collection of leisurewear and underwear of Belgian designer Bikkembergs.
New prints in the collection of French label Garçon Français!
F1-Generation's own brand, MuseARTa, offers socks made in collaboration with museums all over the world and aims to integrate important works of art as part of our wardrobe, without trivialising the art. Read all about them and take a look at some of the designs in Underlines Magazine.
New collections by Jor, Candyman and Pikante and selected items on sale this weekend at UNB Store.