With only just a few days left to vote in our 6th Annual Awards, it is time we looked again at the nominations for the Best Underwear or Swimwear Campaign in 2019. Voting is open until the 21st February 2020 and the voting form is here. Advertising campaigns are of paramount importance for any product. With social media taking over the marketing of most brands, visual presentation of any underwear becomes more and more essential. In the men's underwear world campaigns should set the tone of a specific collection or product, but at the same time present the brand's identity and character. This was the factor we took most into consideration, to decide which of all campaigns would make the cut. The choice was hard but we end up with the best eight campaigns for 2019. Let's find out the brands that did an outstanding presentation of their lines in 2019. In alphabetical order, the nominees are:
#MYCALVINS IRL – Calvin Klein
Possibly, the world's most recognised name in men's underwear, Calvin Klein released a fantastic campaign in 2019 for its autumn 2019 collection, which you can see here. #MYCALVINS IRL (In Real Life) was a campaign that celebrates different perspectives of what sexy looks like. The brand asks how do you do sexy; with filters and retouched images or IRL raw?
Core Collection – Walking Jack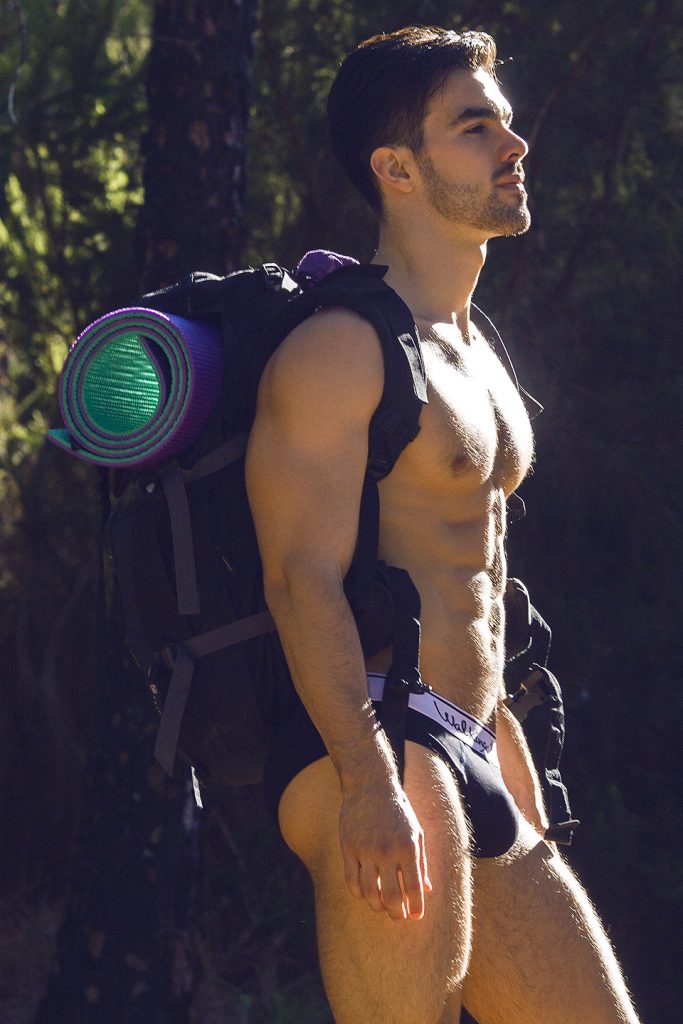 One of the strongest, in terms of engagement and positive reactions, campaigns in 2019 was certainly the first official campaign of Walking Jack. This campaign was presented in Men and Underwear in two parts: here and here. Model Tomas Perez (also nominated for Best Model in Underwear campaign this year) poses against the dense forrests of the Canary Islands photographed by Adrian C. Martin. The images are just striking, staying true to the outdoors, eco-friendy and top quality character of the brand.
Crystal Series – Charlie by Matthew Zink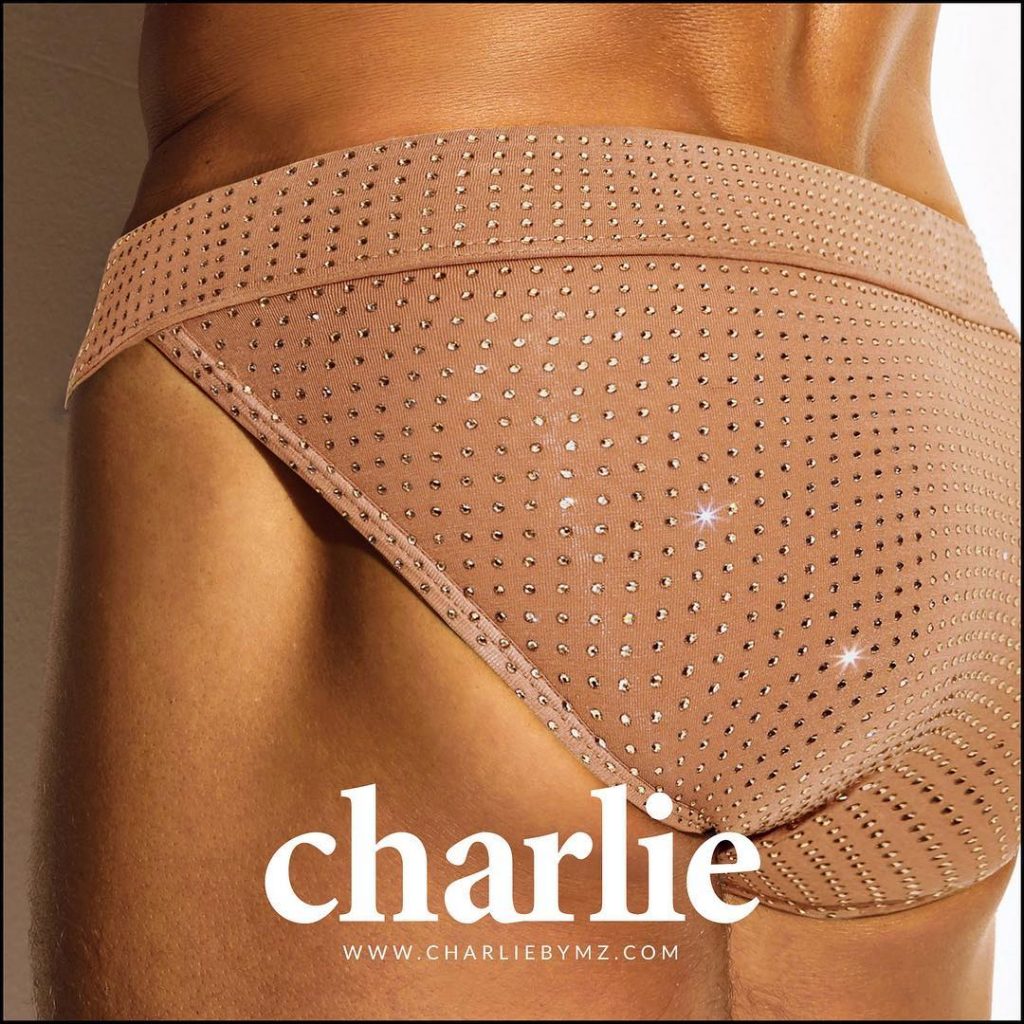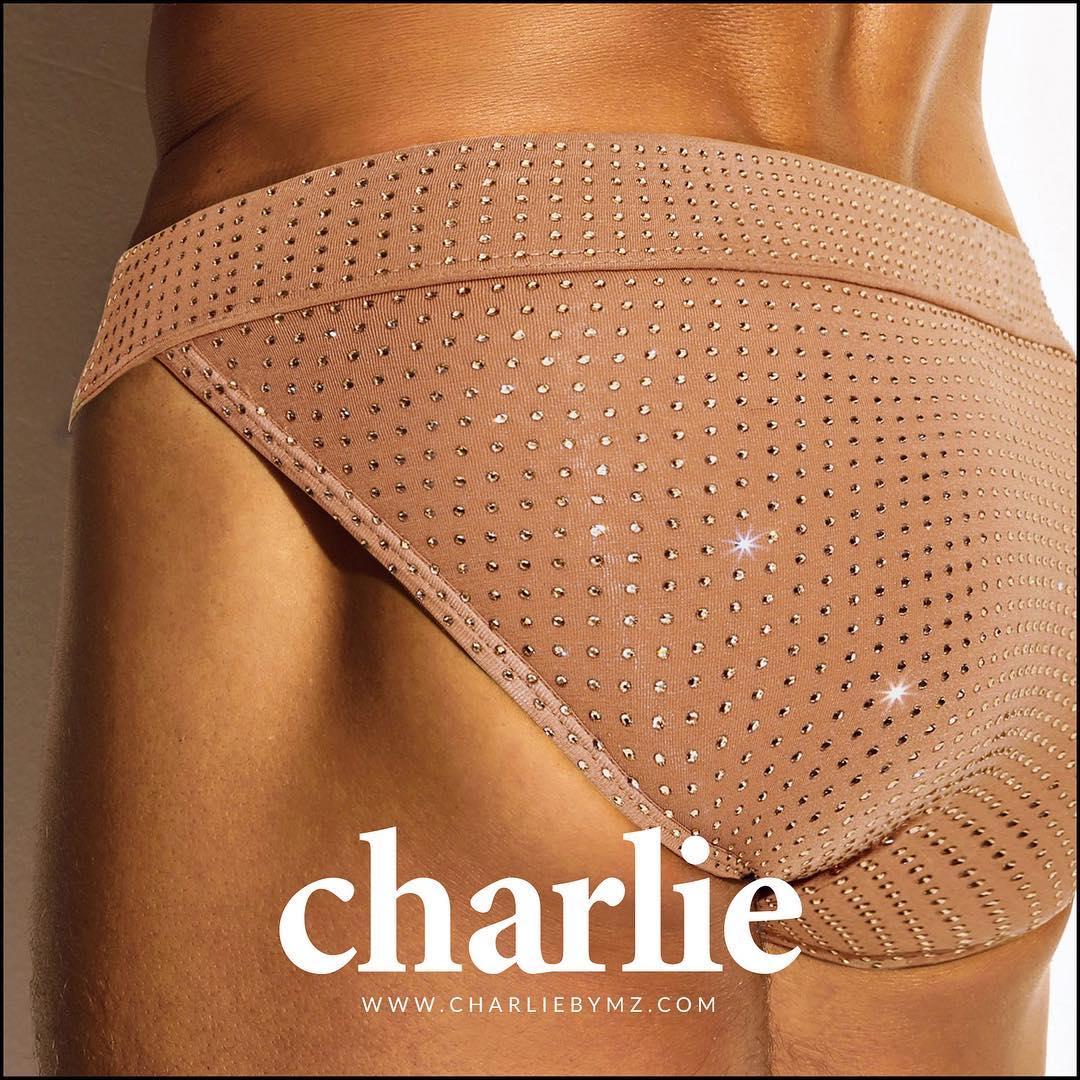 A campaign that shines through its simplicity in a true, Charlie by Matthew Zink, style! The Crystal Series of this brand comprises some of the most expensive underwear in the world today. The campaign (which you can see in its entirety here) brings all eyes to the product itself. The face of the model (Blake Bridges) is not shown and he is invited to tell the story of the most expensive underwear with just his body.
Dare Yourself – Addicted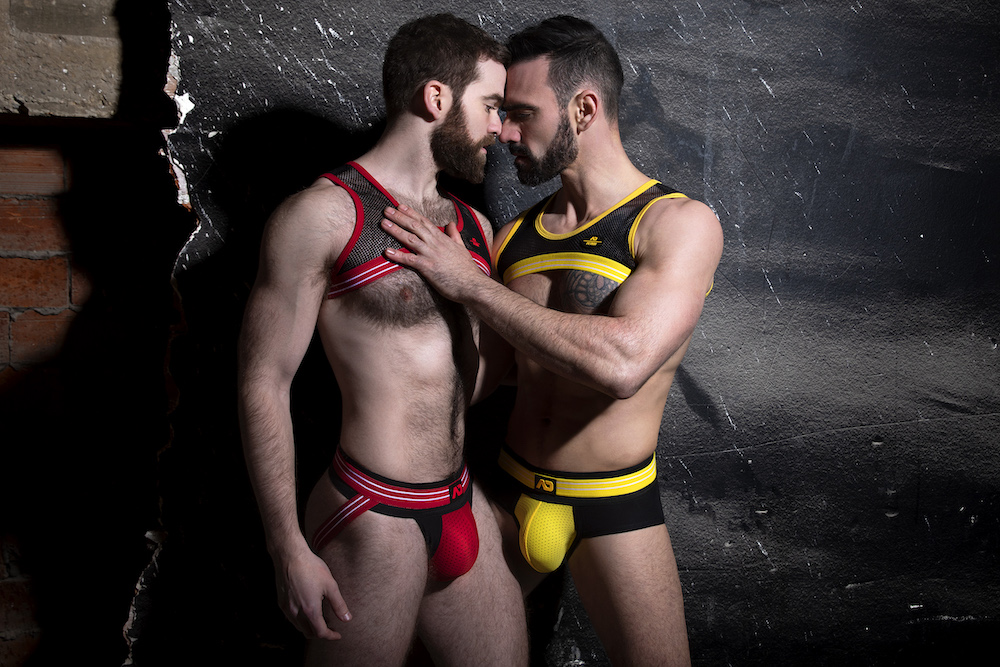 This campaign is a perfect example of a wave of fetish-meets-fashion underwear brands' campaigns that have started become more and more popular in the recent years. The fetish-meets fashion part of Addicted seems to start breaking away from the sporty styles of Addicted and becoming a pure underwear fetish oriented label. This campaign (you can see it here) marked the gay oriented character of the brand and was photographed by Alexis Salgues with models are Jess Vill, Mike Cabello and  Benat Olea.
Metallic Web – Andrew Christian
One of the most striking collections of the year came with one of the most striking campaigns! Andrew Christian presented the Metallic Web collection with a series of conceptual photos that match the line itself and the character of the American brand.
Muchocalifornia Swimwear – Rufskin
From our list this year we couldn't miss the work of model Logan Swiecki Taylor with photographer and co-owner of Rufskin, Hubert Pouches. An amazing campaign with a magazine editorial feel to it featuring the 2019 swimwear collection of the California based brand. You can see a big part of this campaign presented in Men and Underwear here.
Power Flux – ES Collection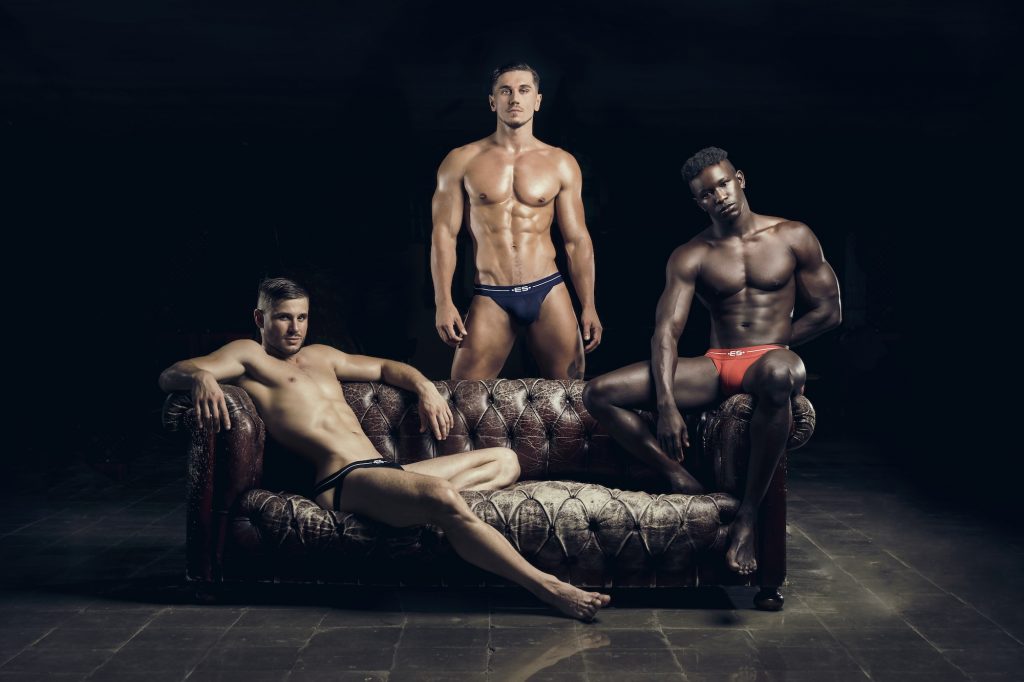 An amazing campaign, this year, from Spanish brand ES Collection. Power Flux is the name of its Fall Winter 2019-20 collection and this amazing series of photos were captured by Tarek del Moreno with models Alejandro Regueros, Oleg Tatarynov, Daniil Savonskin, Amadou Latyr, Philippe Soulier, Raul Camacho and Mourad Essafi. We presented this campaign in Men and Underwear in two parts: here and here.
Sport Collection – Bluebuck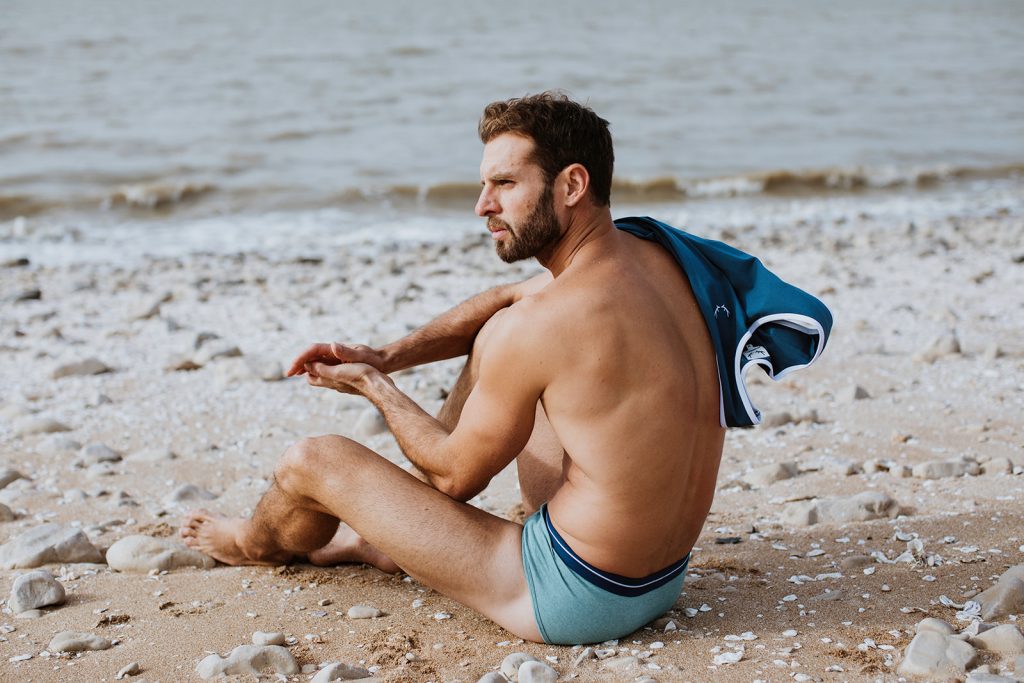 Last but not least in our list (!) of the best underwear/swimwear campaigns of the year was for the Sport Collection of Bluebuck. The UK based brand presented a new collection made from reclaimed plastic waste turned into fibres and chose photographer Elsa Girault and model Nicolas Rouye for the shoot. The outcome is images that are far from being the "typical" underwear campaign which we found very refreshing! You can see this campaign published in Men and Underwear here.
---
Don't forget to go and vote for your favourite! You can find the voting form here.