Men!
See more of model Nick Parker photographed by Christopher Scott in Blake Magazine
Our Instaman award goes to Eliad Cohen (photo above and also photo way down) who turned 30 this week! Happy birthday Eliad!
Model Andrés Zurdo photographed by Angel Ruiz in Men in Undiez
Our favourite Hunk du Jour this week was Sebastian Mansla
Fantastic photography by Pat Supsiri with model Zaine Pringle (photo below) posing in briefs by Versace at Image Amplified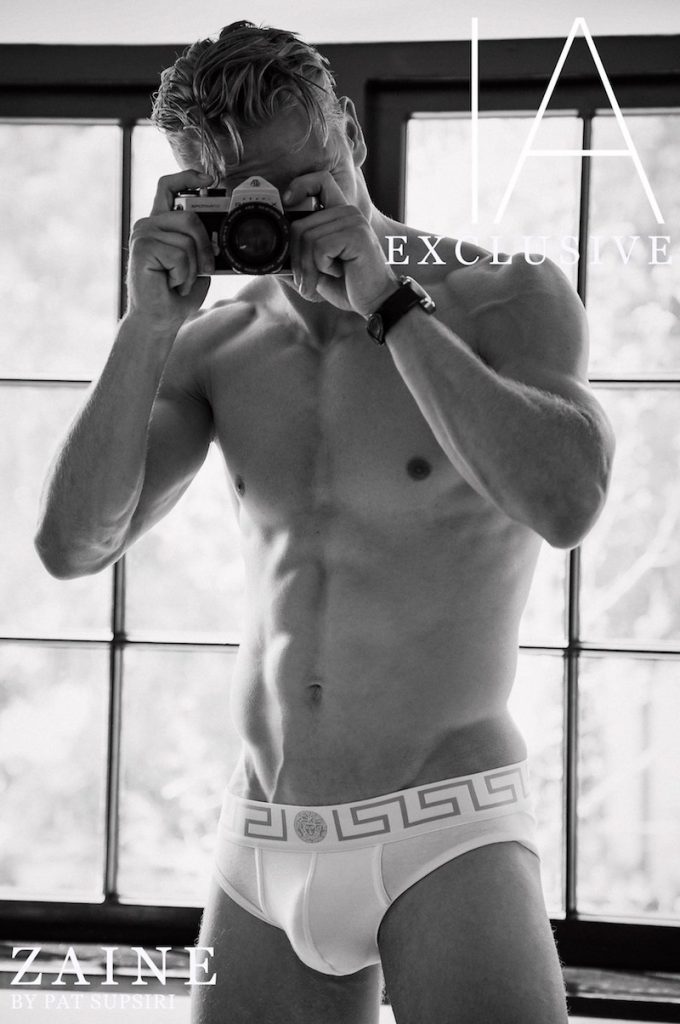 Underwear!
Spring sale at International Jock! Get 20% off site-wide with code TAKE20 (limited time only).
Australian brand BCNU closes down its official e-store and social media accounts. Have a look at their short history through the pages of Men and Underwear: BCNU
Get 20% off site-wide at our own underwear shop with coupon code welcome20 at checkout (limited time only).
French underwear store Histoires D'Hommes is closing down and offers all stock at 50% off until 14th May.
Bulgarian brand Geronimo releases the catalog of its FW 2018-19 collection. You can flick through it here