The Labor Day weekend in the USA and Canada is celebrated by many stores and brands in both countries with limited time sales and offers up until early next week. It is a good time to buy more for your money, getting new designs at bargain prices or stock up with old favourites. To help you make the most of it, we put together some of the places where you can get the best deals this weekend.
Jockstrap Central
The last big weekend of the summer deserves a big sale at Jockstrap Central! From now until Tuesday, September 5th get up to 70% off practically store wide. There's no discount codes to remember, simply head to the online store to find all our products listed with the regular price crossed out and the new sale price displayed in red. For even more savings, they are offering free USA shipping and discounted world shipping on orders of $50 or more.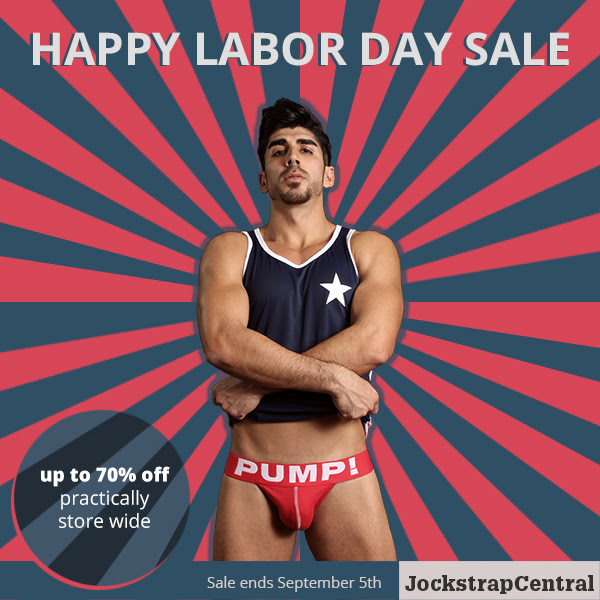 Mens Underwear Store
Huge Labor Day sale event with up to 35% off sitewide. The inventory includes Calvin Klein, Clever, Candyman, Ergowear, Male Power, Mundo Unico, Xtremen among others. You don't need a coupon code to use to get your discount. All the items on sale appear in the special section of their website: here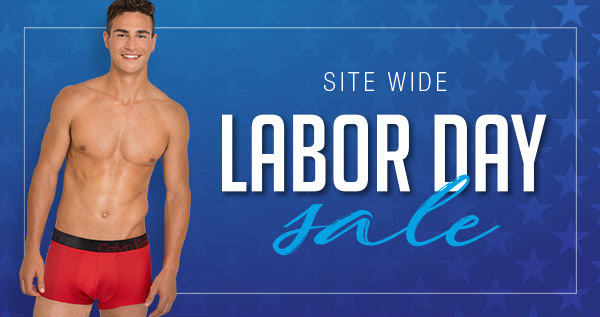 International Jock
Huge Labor Day sale at this store with popular items and brands on sale up to 60% off. The offer includes underwear, swimwear and clothing by Rufskin, Modus Vivendi, Sauvage, Cellblock13, Emporio Armani, LASC, Sundek, Jack Adams and more! There is no coupon code to use, all the items on offer are put in the special sales section of their website: here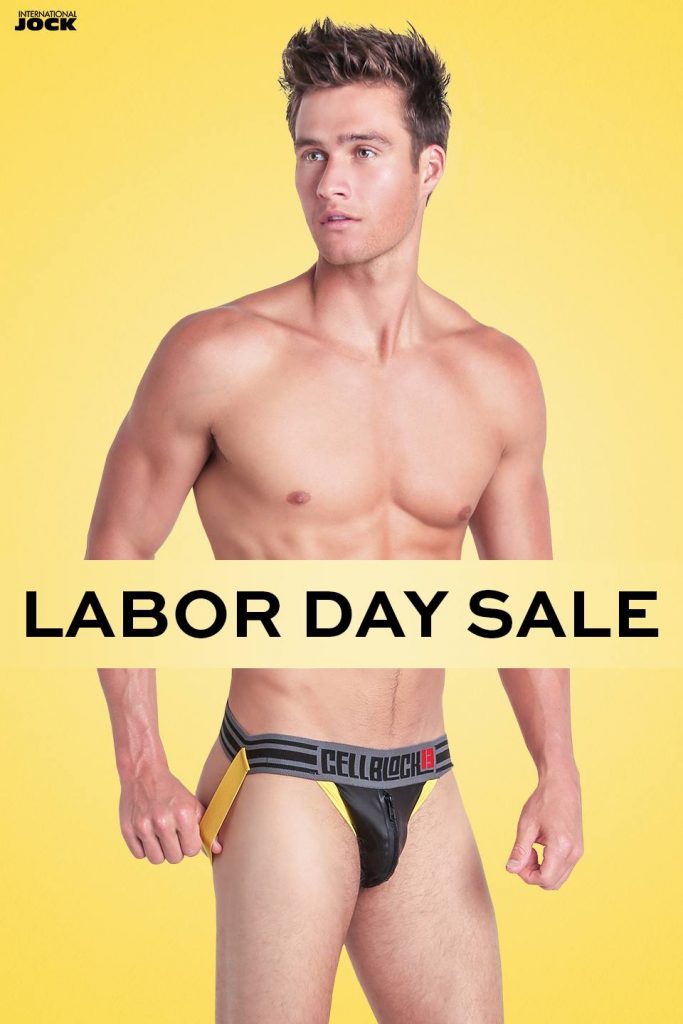 Andrew Christian
25% Off everything, excluding Mystery Styles, Door Busters and Subscriptions. Use code 25LBR at checkout at the website of Andrew Christian.
Jockstraps com
Sales store wide by the jocks specialists at jockstraps.com. The prices have already been reduced so there is no need for a coupon code. The inventory includes brands such as PUMP!, Maskulo, Barcode Berlin, Nasty Pig and many more!

2(x)ist
Enter code HELLOFALL at checkout for 25% off regularly-priced items at the website of 2(x)ist. Not valid on sale items. Valid on US orders only; not valid on orders placed through International Checkout. Expires 11:59 am PST 9/4/17.
Charlie by MZ
30% off all orders over 100 USD at the website of Charlie by MZ. Use code EVERYTHING. Valid only until Tuesday.