To get more in depth with the nominees of the 8th Annual Men and Underwear Awards, today, we will look into the nominations in the Best underwear/swimwear campaign for 2021. Last year was a rather difficult year for photo shoots and campaigns. Many countries imposed lockdowns and apart from a small break in the summer it was almost impossible to organise any shoots at all. Despite the huge difficulties though and thanks ti the professionalism of photographers and models, we saw a number of outstanding campaigns, the best of which are included in this years nominations.
For the Best Underwear/Swimwear Award this year, the editors of Men and Underwear chose eight campaigns that we think, represent the best of the whole industry. Just like last year, we have given you the choice to add your favourite, in case it was not selected by us. Let's have a closer look at them. The voting form will be open until the 27th March and the results of this and the rest of the categories will be announced soon afterwards.
---
Adam Smith – Workout Collection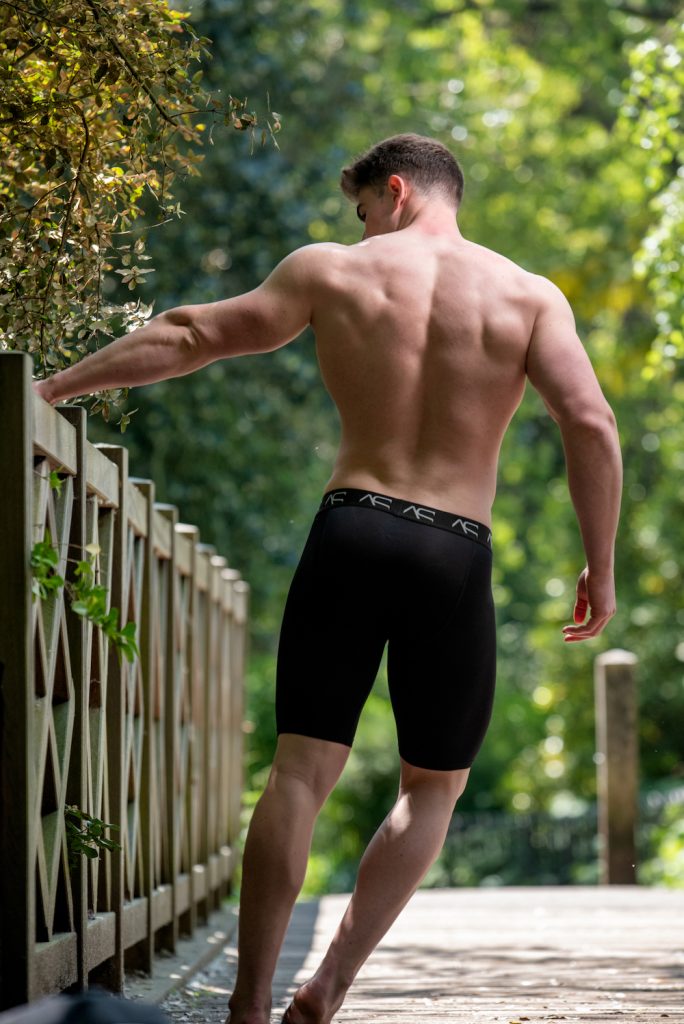 The first nomination is from New York based brand, Adam Smith. The campaign we chose was photographed by the talented Cypriot Louis C. Photography. The shoot took place in London and features the most athletic styles of the brand on model and personal trainer Patrick Toechterle. Remember the time when we had to exercise outdoors because all gyms were closed? This is exactly the concept of the shoot where Patrick is seen in a park doing his daily exercise in the comfort of the Workout Collection of Adam Smith. You can see this campaign here.
---
Andrew Christian – Collection 2021
One more year where the American Powerhouse in the men's underwear industry gets nominated in this category. Andrew Christian set the trend many years ago of the "exclusive" faces of a brand and 2021 was no exception. All the Andrew Christian models and Trophy Boy winners were back to showcase the numerous collections of the brand. The campaign images are produced and presented throughout the year from the brand's website, retailers and social media with a clear focus on sexy, very often provocative style, that matches exactly the character of the brand's aesthetic. Many times a winner in this category, Andrew Christian, is a strong favourite to make another win this year. It's up to you to decide!
---
Calvin Klein – #mycalvins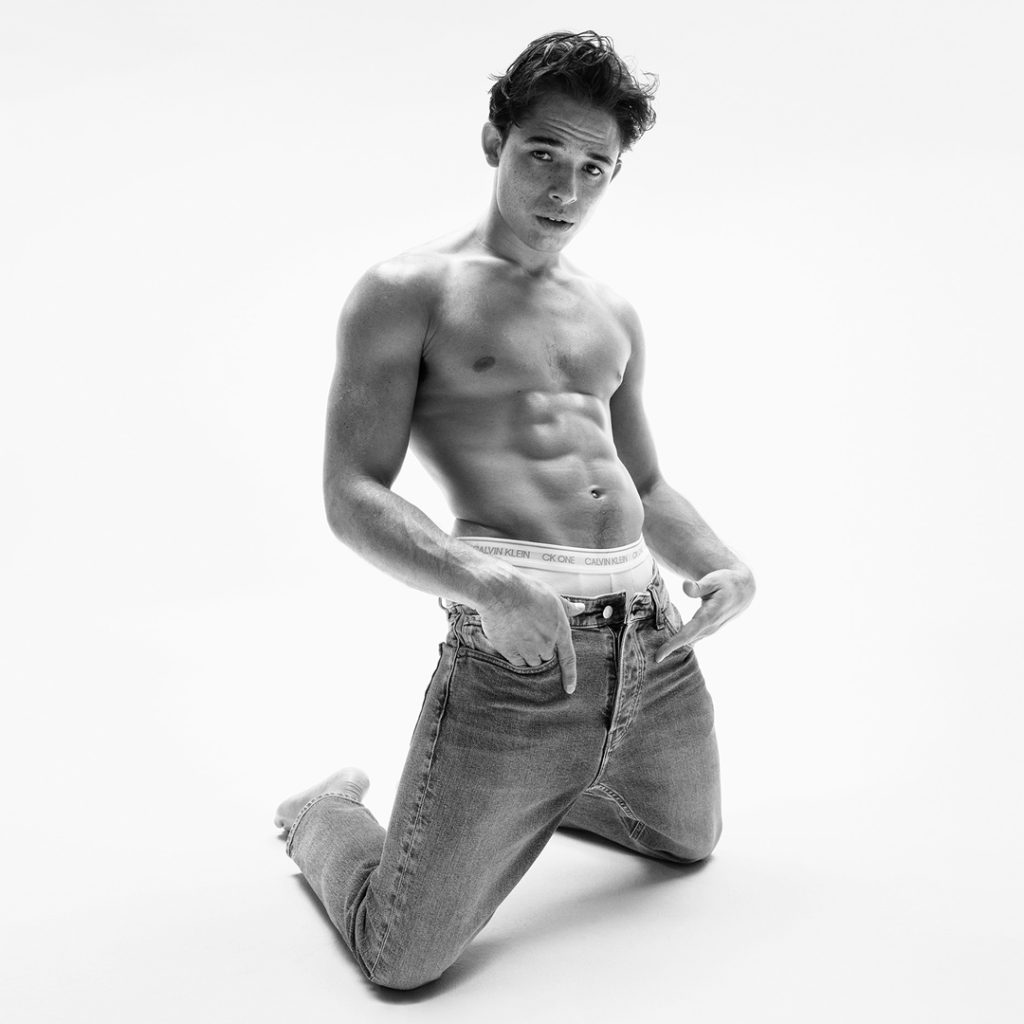 Last year's Best Brand and Best Underwear Store winner, Calvin Klein, is nominated again in almost every category of our 8th Annual Awards. The brand that changed the way men's underwear was advertised, with the iconic ad of Mark Wahlberg grabbing his crotch, id doing it again with the #mycalvins campaigns. A hashtag that represents that everyone should be proud of wearing a decent pair of underwear, has become a celebration of diversity. The last few years Calvin Klein has photographed people of all backgrounds, something every brand should do! In 2021 we saw a huge number of people participating in Calvin Klein's campaigns, possibly, most than any other year.
---
CobianC – Swimwear 2021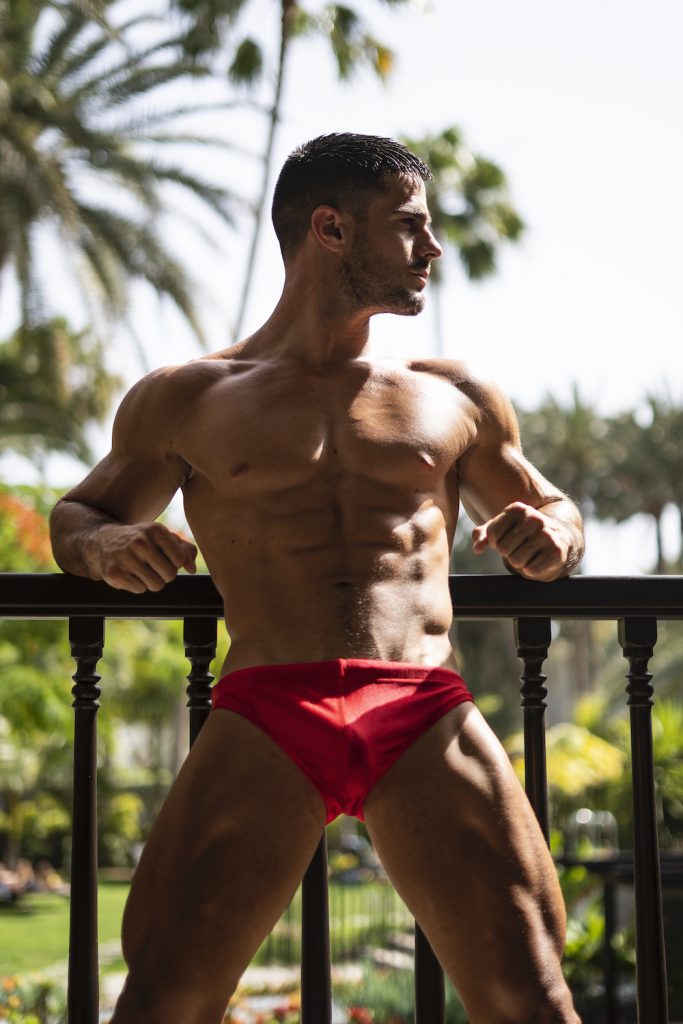 CobianC is a new swimwear brand with limited distribution launched by model and entertainer Jorge Cobian. The Cuban born, residing in the Canary Islands of Spain became a social media sensation by promoting other brands and participating in a series of campaigns. The campaign for his own brand was photographed by MDZmanagement in the Canary Islands and it was one of the most striking campaigns we saw in 2021 from small brands. You can see this campaign here.
---
CODE 22 – Athletic Collection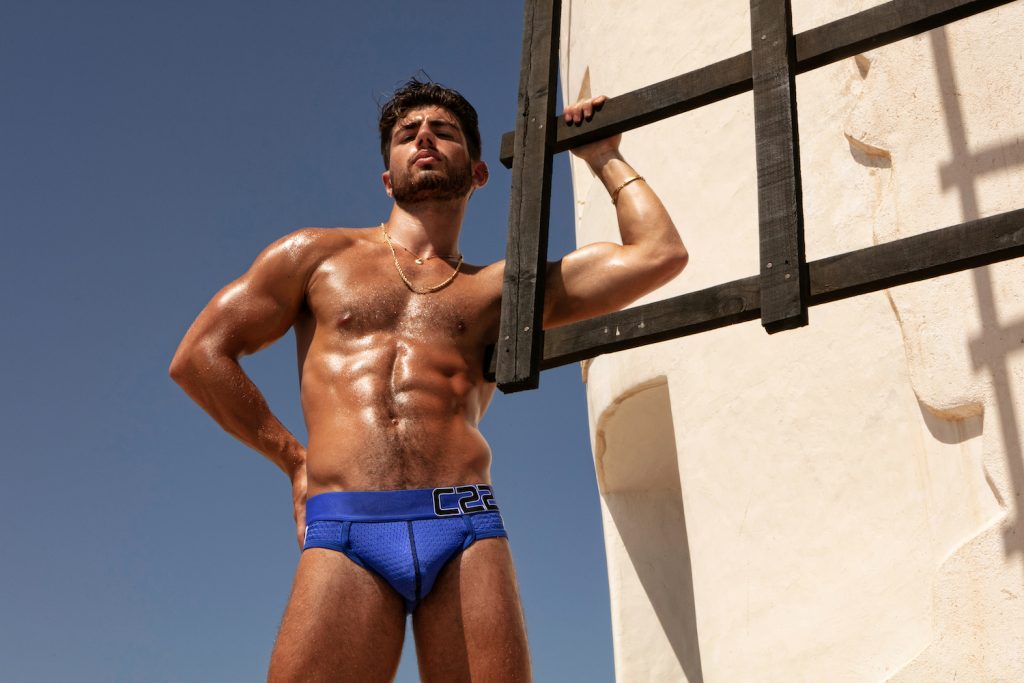 Spanish brand CODE 22 knows how to make great campaigns to promote their outstanding products! This year they called upon talented photographer Joan Crisol and model Miguel di Cachi who produced an amazing set of photos that bring in mind summer, relaxation and, of course, comfort! The setting for these images was windmills and a clear sky that matches beautifully the blue underwear. You can see this campaign here.
---
Marcuse – Brighten Collection
One more brand that produces a large amount of lifestyle images of Marcuse. It was certain that this brand would be included in this category. The hard part was choosing just one of their many campaigns. The one we chose in the end was a studio shoot, photographed by one more extremely talented photographer, Pavel Lepikhin, featuring model Konstantin in the Brighten Collection. Studio shoots in 2021 were rare which added points to this campaign, among the best we have seen in 2021. You can see this campaign here.
---
Teamm8 – Skin Collection 2021
One more Australian brand in this category, teamm8, released an amazing underwear collection (among many others) with a campaign that we fell in love with. The collection is called Skin and it is a celebration of different skin tones. It featured models Joshua Payne, Mabouba Diagne, Kieran Benson, Mark Isichei and Scott Ho, photographed by Elvis DiFazio. As for the five colour options of the underwear, teamm8 decided to call them Amazing, Fabulous, Gorgeous, Marvelous, and Stunning… because we're ALL beautiful! You can see more from this campaign here.
---
Walking Jack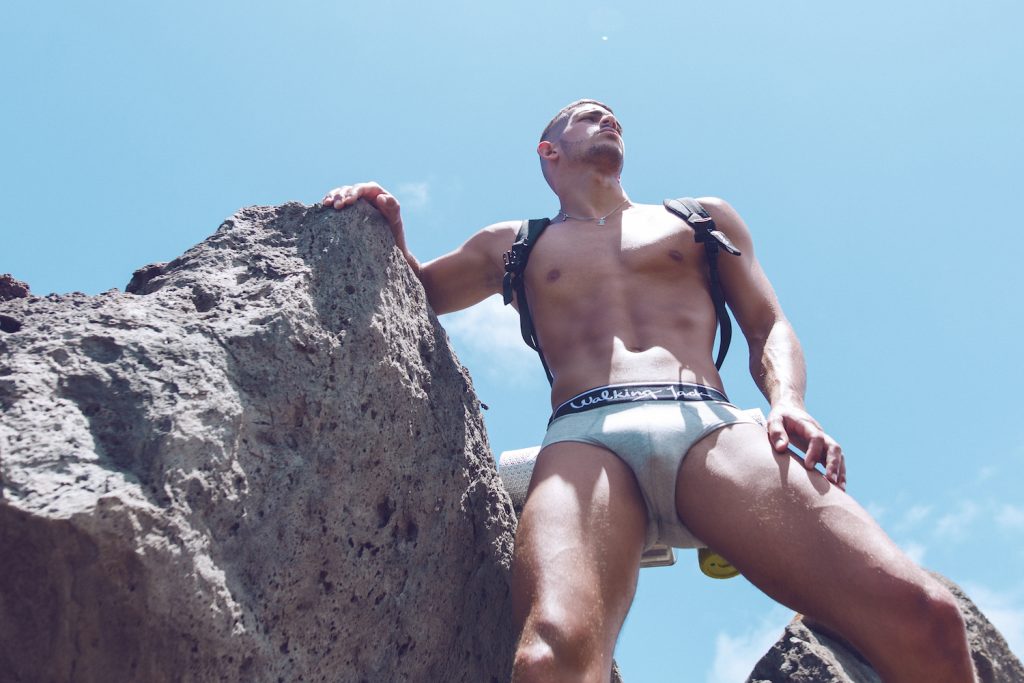 A. brand with a consistency in its campaign approach is definitely Walking Jack. The Greek brand is inspired by the love for nature, the environment and the great outdoors. This is exactly what it expresses through its campaigns year after year. In 2021 we saw yet another outstanding work promoting their Ash Collection, photographed in the Canary Islands by the hugely talented photographer Adrian C. Martin wit model Loren Cruz. You can see this campaign here.
---
Now that we covered all nominations with a few more details about each of them, it is time you voted for the one you think deserves to win this category. You will find the voting form here.