By Tom Peaks @MrPeaksNValleys
LA-based model Jordie Caskey recently was photographed in LA by rising photographer Adam Washington. Adam shared some of those images with us while Jordie took a few minutes to answer some questions about the hot topic of underwear ☺.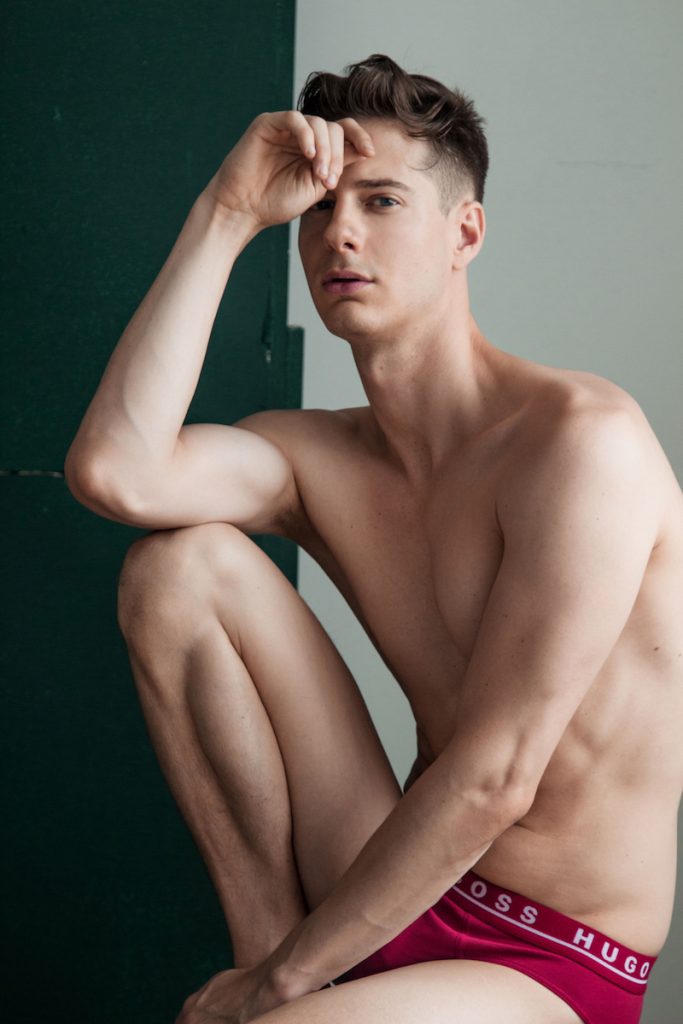 I feel like I've known you forever Jordie, but we've never chatted about underwear. I hear they've evolved a bit since grandpa's Fruit of the Looms. In today's shoot, we have you wearing Hugo Boss and Calvin Klein brands, which are certainly marquee brands.
Jordie, the obligatory question: Boxers or briefs?
Briefs
Do you have some favorite brands?
Gotta go with Calvin Klein. Classic.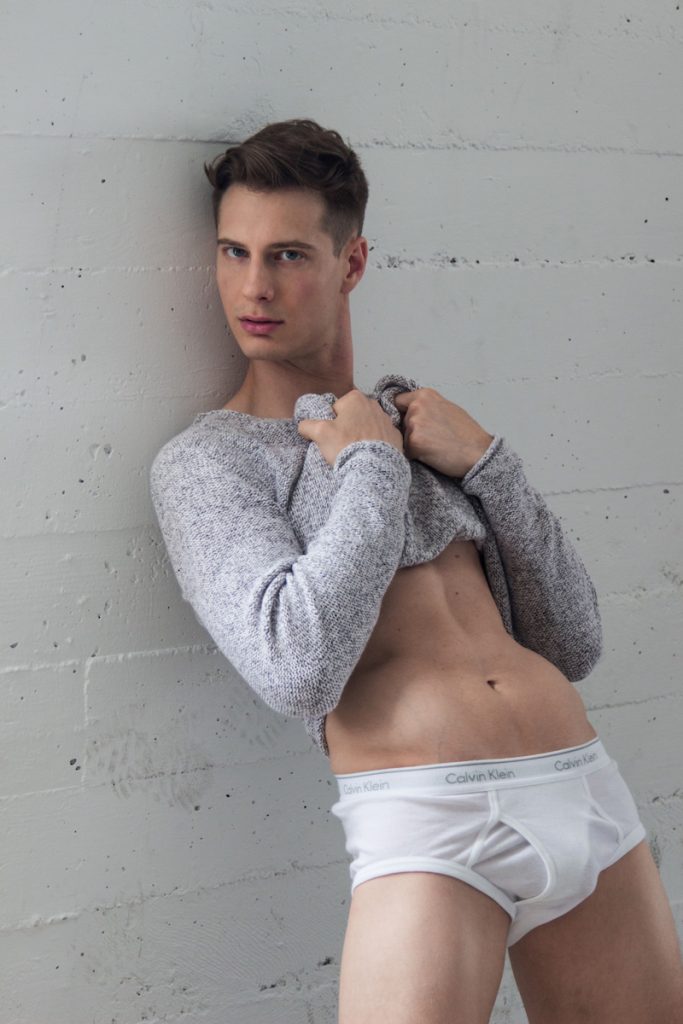 Solids or prints? Do you like funny prints on your underwear?
I'm definitely more into solids.
Do you ever wear a jockstrap?
Not since I was in karate.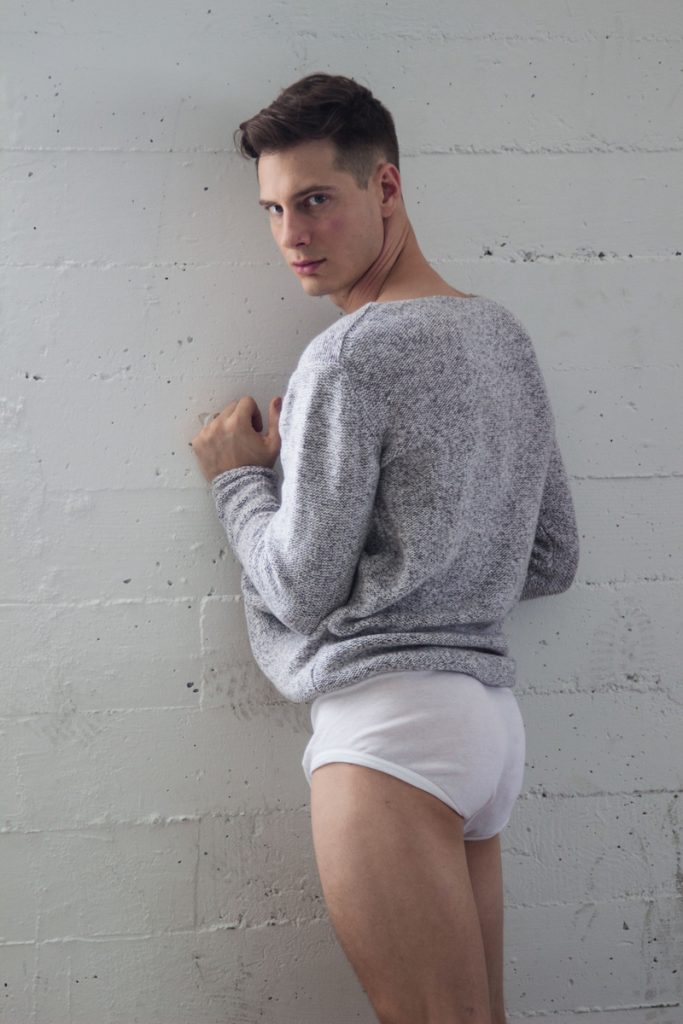 Tell us about the weirdest underwear you have ever worn?
Do Long Johns count?
How do you feel about thongs?
Not comfortable.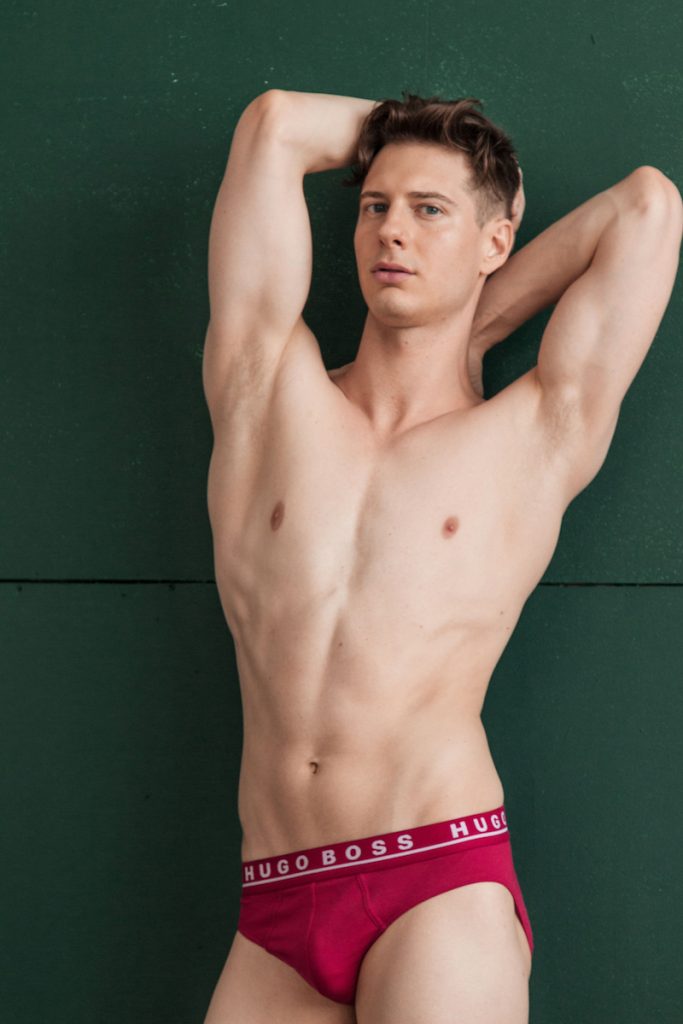 If there were no other choices, would you wear lace, mesh or leather? Why?
Lace because it's timeless.
How many pairs of undies would you say you own? Where is your favorite place to purchase underwear?
If I had to guess, I'd say about 20 or 25. I love the Calvin Klein store.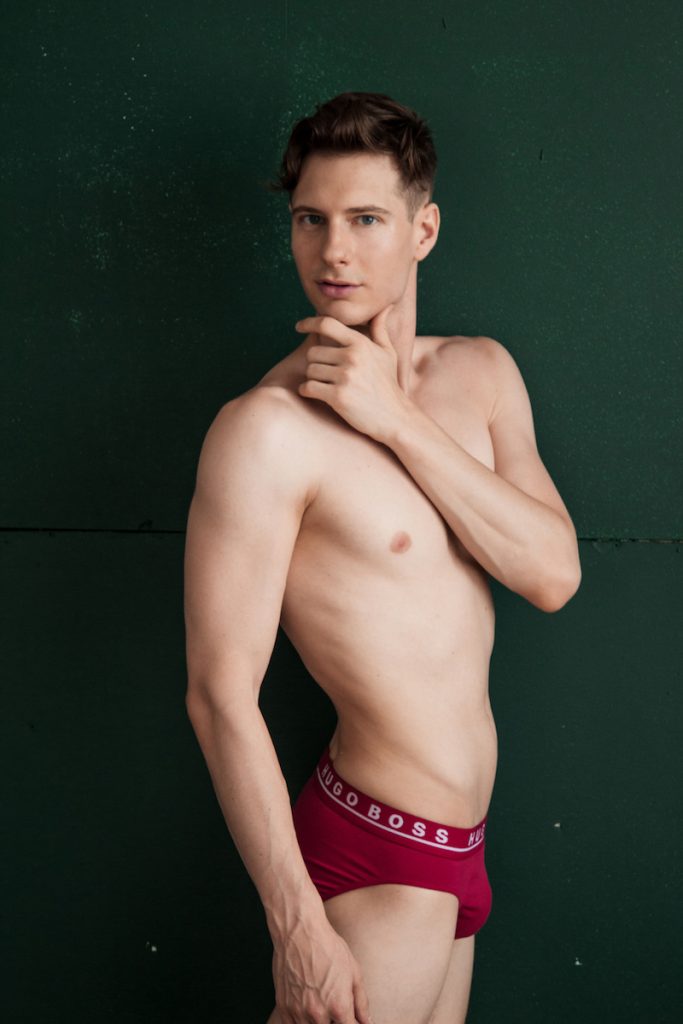 Obviously, most people will never see the underwear one is wearing, yet the men's undergarment market has soared with seemingly thousands of brand and style options. What makes one's underwear choice so much more essential in today's fashion?
I think people want to feel good in what they are wearing, and everybody wears underwear. Underwear is like an outfit that we wear under our street clothes, and it just feels good to know you're wearing something that is not only comfortable but stylish as well.
What would you say to Marky Mark circa 1990?
Hmmm…. I'm not sure I'd have much to say. I'm not really interested. He's not an inspiration for me.
---
To follow Jordie Caskey on social media:
Instagram: @jordiecaskey
Twitter: @jordiecaskey
---
To follow photographer Adam Washington's work, go to: 
Instagram: @adamjwash
Website: http://adamwphotography6.wixsite.com/photography
Twitter: @adamjwash