Interview by TG
We recently had a brief conversation with Asier, the founder of Under Royal, Europe's newest brand. Asier, a Spanish model with a background in business management, has a love for fashion and a particular passion for high-quality underwear. Under Royal has just released its debut collection of briefs, and Men and Underwear is the first retailer to offer these products to its customers.
We caught up with Asier just after the launch of the brand in our shop and really wanted you all to meet this very gentle and sweet guy. His dream is to make Under Royal a global brand, and he is willing to put all the work needed to make it happen. Get to know him better with the exclusive interview below.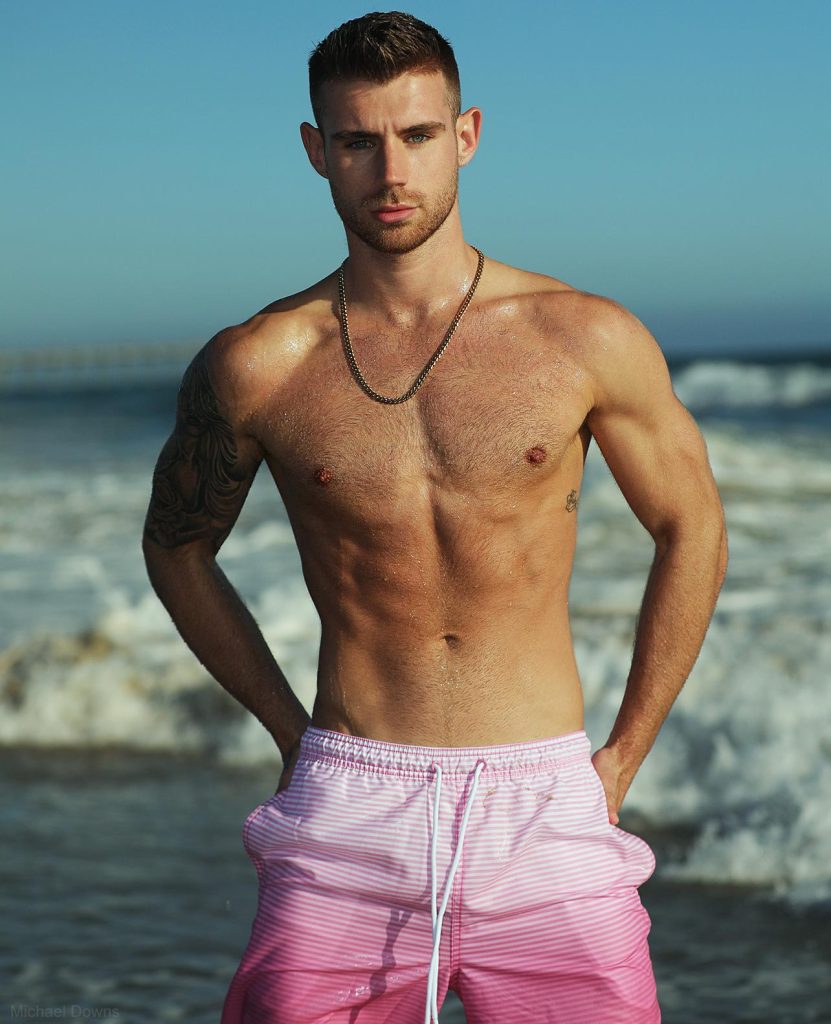 Name: Asier AB
From: Tarragona, Spain
Lives: Madrid, Spain
Instagram: @asier.ab
---
Hello Asier! Introduce yourself to the readers of Men and Underwear and the customers of Men and Underwear – The Shop
Hello! First of all it's a pleasure to have this interview with Men and Underwear. My name is Asier and I am 23 years old. I'm from Tarragona, in Spain, which is a small Catalan city next to Barcelona. But a few years ago I came to study a business and entrepreneurship career in Madrid, where I currently live.
Apart from the business world, I always loved photography and fashion, and when I was 18 years old I started working as a model with some brands, especially underwear and swimwear. I had always liked the world of underwear but it was with those experiences that I really became passionate about it and I understood that when you are comfortable with what you wear, you feel more authentic, confident and sexy. That's when I decided to start this incredible adventure with Under Royal!
Thank you! It is my pleasure as well. There is a great tradition of excellent underwear brands from Spain. What makes Under Royal different from others?
Yes! That's it, there is a lot of great brands here. When I started to think about starting my own underwear brand, I was very clear about what I wanted to bring to men.
Under Royal was born from mixing the boldness and provocative with the elegant. A brief style that you can wear in all kinds of situations, in a formal dinner, at the gym or at a party, something that makes you feel confident and comfortable on all occasions.
We want you to feel sexy every time you wear it and have the peace of mind that thanks to its versatility and quality, you can take it wherever you want.
That's why Under Royal is for men who lead an active, metropolitan lifestyle, who are adventurous and know how to enjoy life.
It's funny because underwear is the least seen clothing, and even so for men it is one of the clothes that generates more self-confidence and security, it's the first piece we choose at the beginning of our day!
I completely agree with you! Your choice of underwear should reflect your fashion sense, personality, and attitude. Can you tell me why you picked black, blue, and red briefs for your initial collection? Also, can we anticipate additional styles and a wider range of colours from Under Royal in the future?
Yes, in this first collection I wanted to play with dark colours, I have always thought that black is a timeless colour and that it is a safe bet, so I decided to make it the base of the designs. 
On the one hand, I wanted them to have a somewhat minimalist appearance, but also a bit sporty, that's why I introduced red and blue, both are powerful colours and elegant at the same time. 
These first designs have been something more classic and the cover letter of Under Royal, but we are already working on new designs, I can only anticipate that the next collection will have many designs and will come loaded with bright colours, whites and some naughty styles.
Sounds great! We can't wait to see what's next from Under Royal! Where do you see yourself and your brand in five years from now?
That's a great question! It is true that Under Royal is starting but we are seeing a very good acceptance, men like the designs and what we want to convey as a brand. So we will work very hard to deliver the best quality and amazing designs to our customers. In 5 years, I see that the brand will be known internationally and we will launch each collection even better by doing big fashion shows.
On a personal level, in 5 years I see myself as the creative director and CEO of the brand. For me it has always been a dream to start my own business and see it grow and see how far it can go. I'm very proud to have taken a risk and started Under Royal, and despite being 23 years old, I believe that you don't have to wait to fulfill your dream and you have to take risks sometimes! With effort and dedication, of course.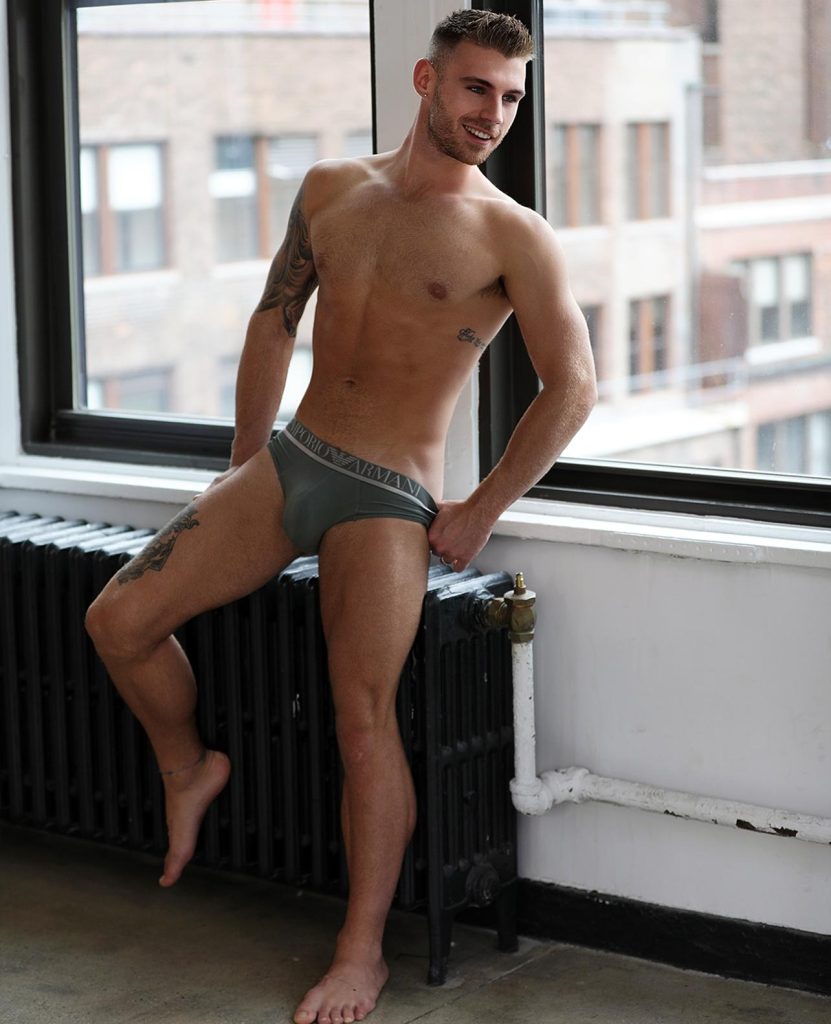 I like the idea of fashion shows, we don't see many underwear shows and certainly not many for men's underwear. Is Under Royal going to be sold only online or do you plan opening retail shops soon?
It is true that there are not many fashion shows in the men's underwear industry but for me it's the best way to show your creations in a completely free space with many options. Answering the question, Under Royal is currently being sold online through Men and Underwear and in a multi-brand store in the Chueca neighborhood of Madrid. At the moment I am focusing on expanding the brand by offering new designs but I am sure that in a couple of years we will be able to open stores in Madrid and Barcelona. I would like to see Under Royal grow by bringing a different point of view and a fresh air to the current world of men's underwear and to start by opening a store would be a huge pride for me!
Ok! Our readers would love to know some more things about you if that's ok. Are you single?
Actually yes! I've been in a few long relationships but now I am single and super happy. I am enjoying and doing whatever I want so… I can't complain hahah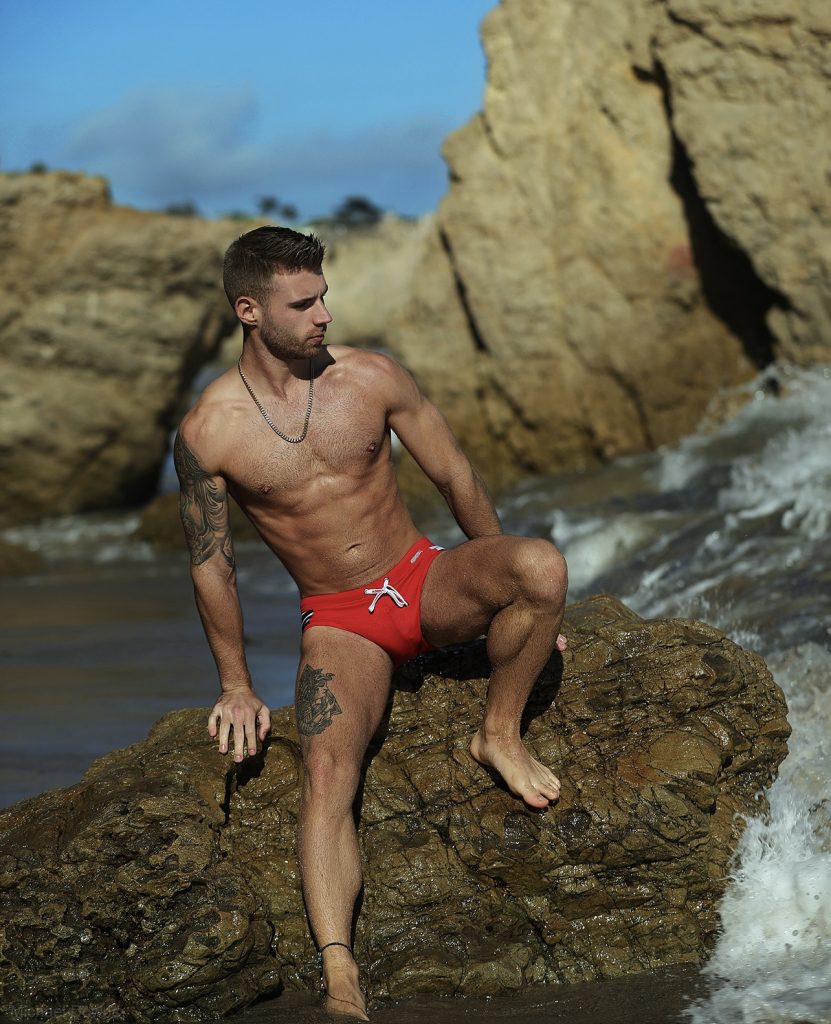 Oh that's great! Do you have a favorite place for vacation?
Usually I love going on vacation to places with a beach, I am a big fan of animals and wild nature and lately I found that I love to snorkeling. If I had to choose a favorite place, it would be Costa Rica, it's a mix of paradise beaches, jungle and exotic animals, and the food is very good. I was there for a month and I can't wait to go back!
Talking about food, what's your favourite food?
That's an interesting question, I am a food lover and I have a lot of family in the Basque Country, in the north of Spain. There is a great tradition of elaborate cuisine there and we eat a lot of fish, meat and pintxos, which are very typical small dish of that area. If I had to choose something, it would undoubtedly be a good T-bone steak, I love meat!
Thank you so much for your time and the interview Asier! It's been lovely taking to you. We wish you and your brand all the best!
Thanks to you, it has been a pleasure to share my experience with you and with the followers of Men and Underwear so that you can get to know me a little better!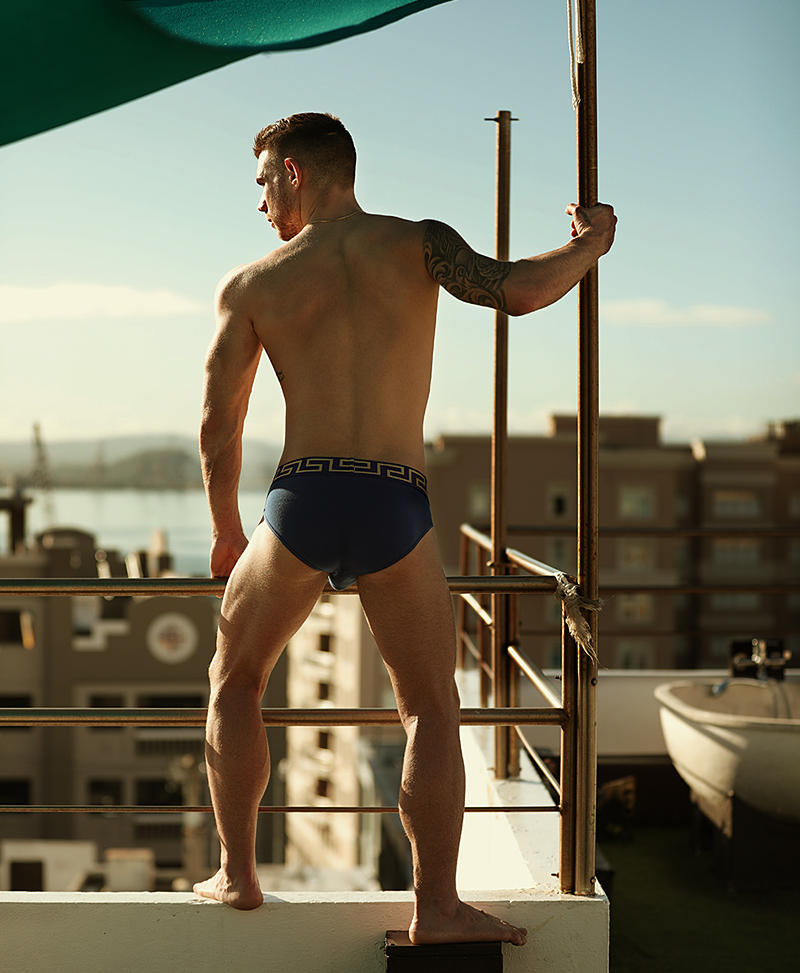 To support his work and his brand you can buy a pair or two from the official website of Under Royal here or from our shop at the Under Royal section here.