Written by TG
In today's review, I will be discussing the briefs from Under Royal. To begin, let me tell you a bit about the brand. Under Royal is based in Madrid, the capital of Spain, and aims to bring a fresh perspective to the world of men's underwear. Their first collection features four briefs in black (2), red, and blue, all made from premium cotton and designed for maximum comfort. Asier, the brand's founder, is a Spanish model with a background in business management and a passion for fashion, particularly high-quality underwear.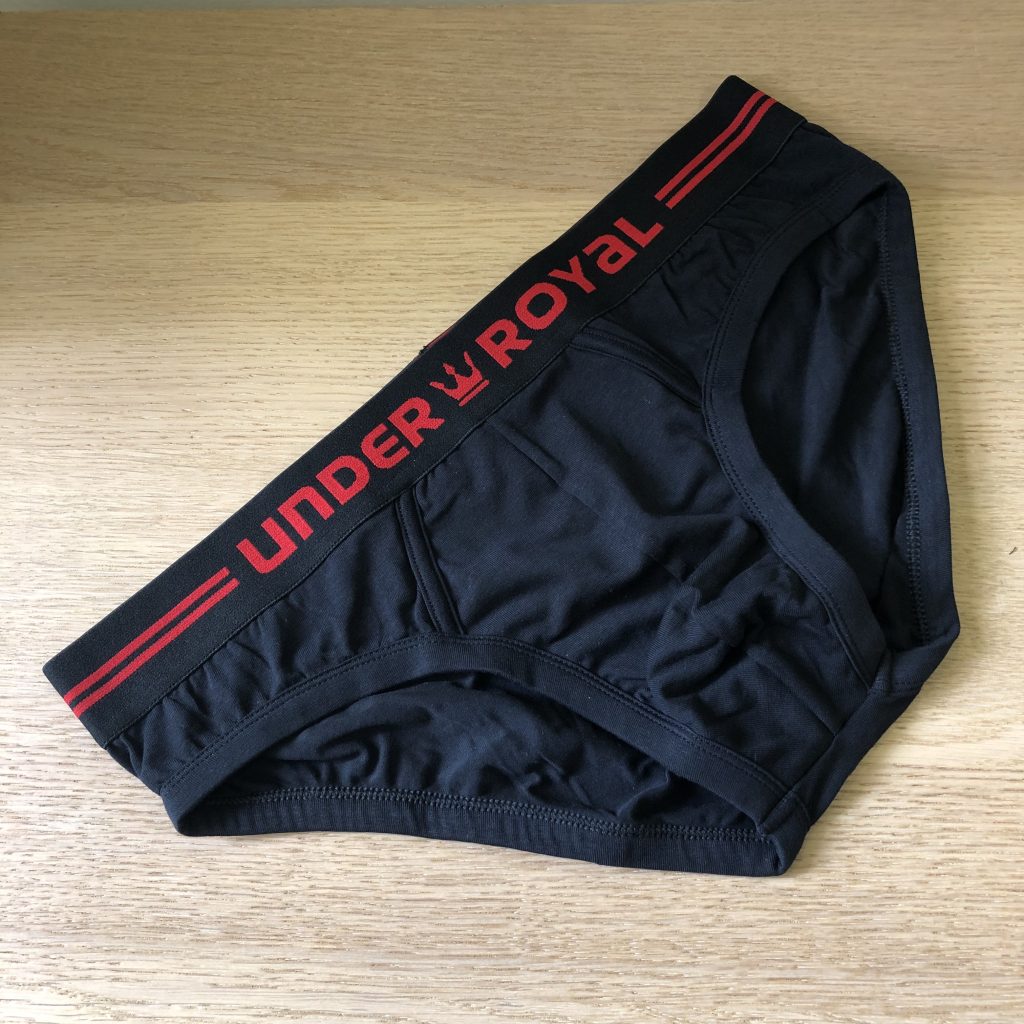 I would like to share with you some technical details that I took into account while writing my review. The Under Royal briefs have a mid to low-rise design and are made with high-quality materials in an athletic silhouette. These briefs are designed in Spain and produced in Bangladesh. The fabric used in these briefs is a blend of 94% cotton and 6% elastane. It is medium-weight, strong, and resilient. The waistband features two colours, and the pair I tried on had a black base with blue stripes and a blue logo in the centre. The seams are well-made and tidy, and the panels are cut with precision. The pouch is double-ply and has contouring that provides ample space at the front. The legs have a wide elastic band that stretches to provide good comfort. Overall, I believe that these briefs have an athletic look with a modern silhouette, making them suitable for any occasion.
I wore and washed this pair of briefs several times before writing this review. On the day of the review, I wore them for an 8-hour shift where I sat at my desk and stood up many times, followed by a gym session that included running. I wanted to test these briefs under tough conditions so that I could give you guys the best review possible. I am a fan of athletic briefs and these are perfect for my everyday wear. During my work shift, I barely felt them and they fit well around my waist (I am a size M and my waist is about 31 inches), not requiring any adjustments throughout the day. My work involves sitting, standing up, and walking around, but these briefs do not ride up like classic briefs or boxer briefs do. The contouring of the pouch makes them suitable for men whose manhood points downwards. I found that there was a small gap at the bottom of the pouch since mine points upwards, but it still fits well. I went to the gym after work for a normal workout and a short treadmill run, and the briefs rode up slightly, but this is normal. I didn't feel any discomfort during my workout, and the briefs stayed in place as they should. Overall, these are great athletic briefs that I would recommend.
In terms of appearance, these briefs are quite attractive. I particularly like the combination of black and red, which gives them a masculine and understated look. I believe that black suits most people, and this colour combination is excellent for those with Mediterranean skin, like me. The waistband is pleasantly soft and not too thick, which allows it to flex and adapt to the contours of your body. The only contrasting detail on the garment is the red detailing on the waistband. Every seam is stitched with black thread, and after several washes in the washing machine at 30 degrees Celsius, the colour has remained almost as good as new.
These briefs are perfect for anyone who is looking for a comfortable and versatile pair of underwear that can be worn on any occasion. They have an elegant and athletic look, which makes them a great choice to wear with sports gear or formal attire. You can purchase these briefs for 18 euros from Men and Underwear – The Shop. The direct link for the pair I am wearing is also available: Under Royal – Black Caviar Briefs.