After another long year of ups and downs, you are probably ready to greet 2022 with renewed hope and optimism. 2021 is almost gone and a new year is about to start, bringing new plans, new ambitions and expectations, hopes to find your other half (if you are still looking for it), good health, tranquility or anything else you wish for. In many countries, the colour of the underwear you are wearing when the clock hits midnight can bring good fortune, love, companionship, money or a year full of good health. It is believed that adding specific colours to your celebration will help bring you all these goods! In Brazil, as well as in other Central and South American countries like Ecuador, Bolivia, and Venezuela, it is thought to be lucky to wear a particular colour underwear on New Year's Eve. The most popular colours are red, thought to bring love in the New Year, and yellow, thought to bring money.
The purpose of this article is first of all to be a fun read, and secondly to maybe help you add a little bit of luck to your life in 2022 with just a splash of colour. Over time, colours have come to symbolise feelings and emotions, and we bet that you didn't know some of these hidden meanings behind your favourite hue! This New Year's Eve, choose the colour of your underwear based on what you want 2022 to bring you. If nothing else, it could throw out the bad vibes and have you focusing on what you want this coming year to be all about. Below you will find some underwear and colour suggestions that we think are ideal for the night of New Year's Eve:
White underwear for purity and harmony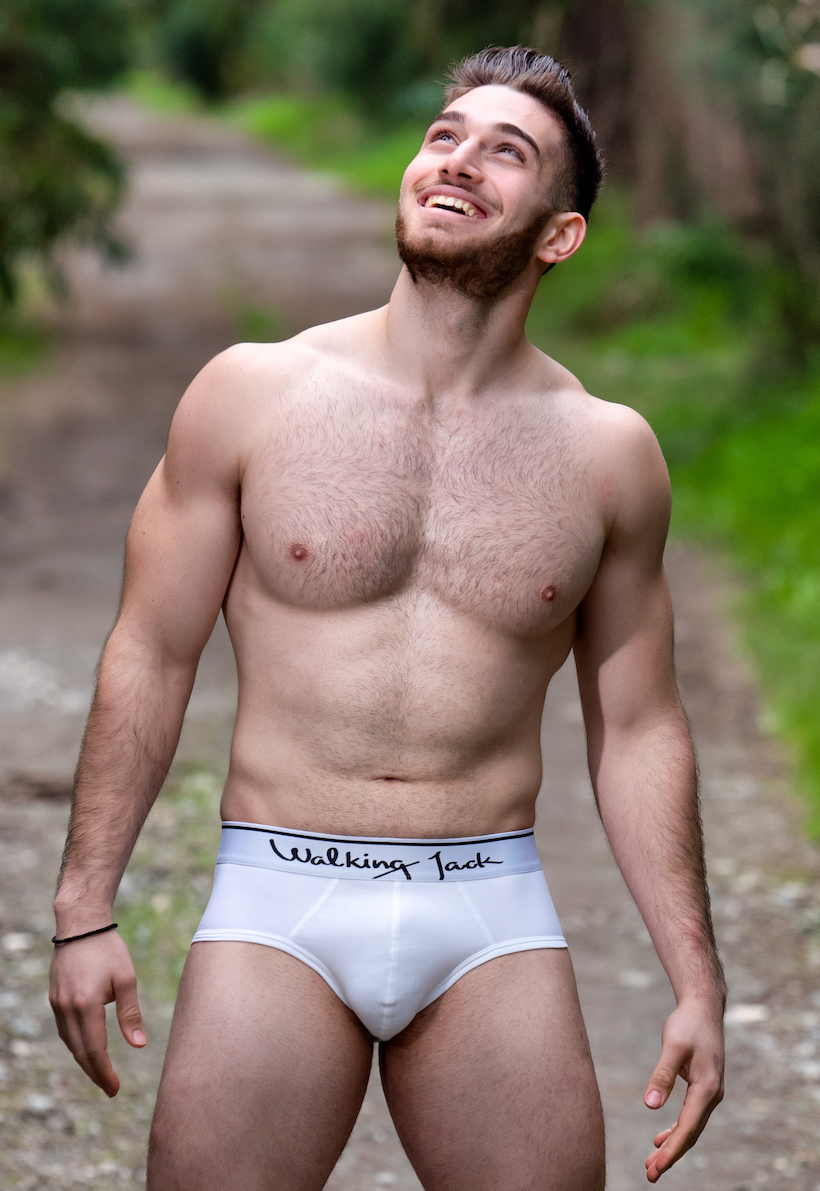 A white underwear that should be in every drawer, is also commonly preferred on New Year's Eve. According to many traditions a white underwear is a symbol of a new beginning, pure emotions and happiness. So, our suggestion, this year is the white Solid Briefs of Walking Jack. This is a perfect white choice for that night.
Red underwear for passion and romance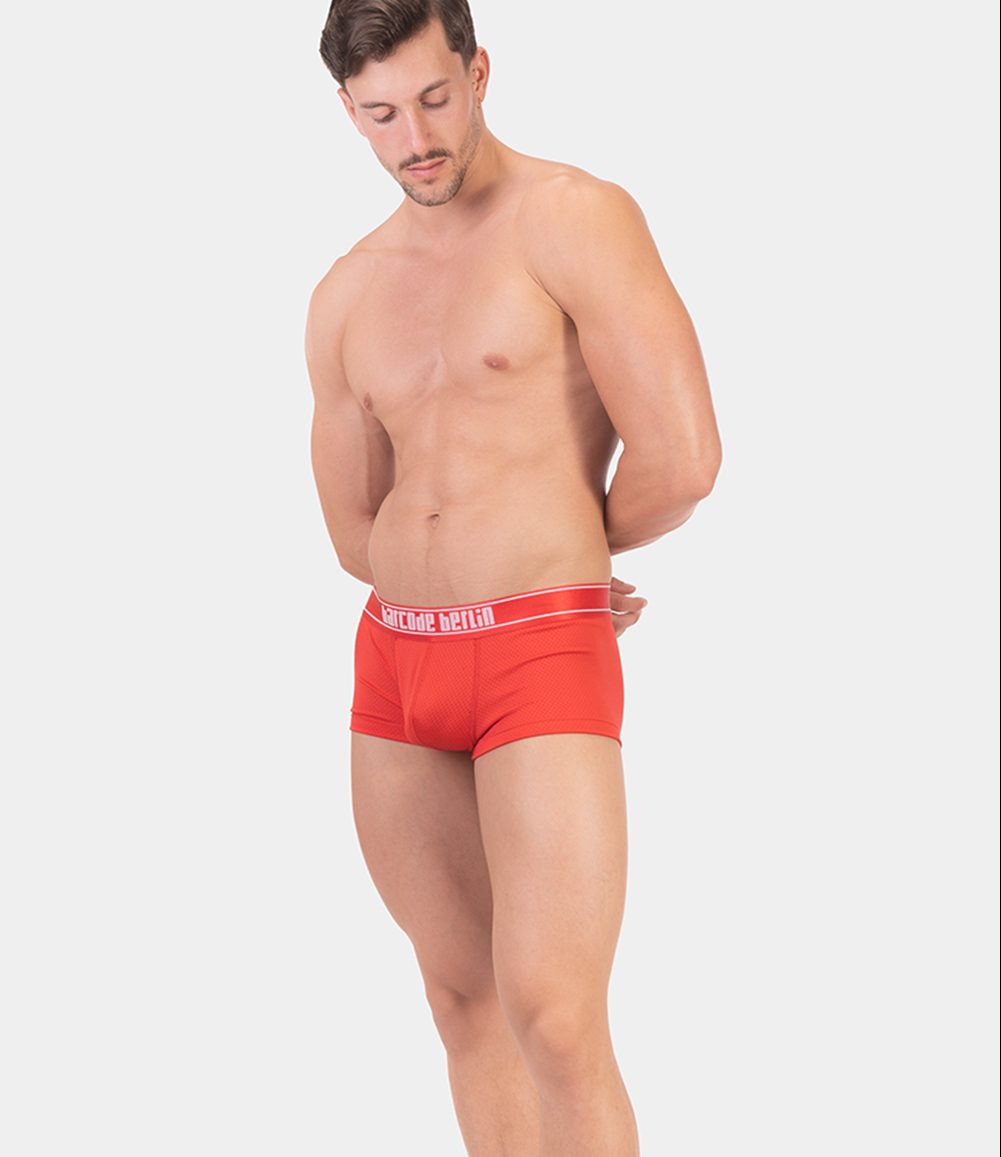 Red colour symbolises love, passion and it is thought to bring good luck and good fortune. Also, with a red underwear you will be on fire and feel sexy during the New Year's Eve night. With the red Boxer Miki by Barcode Berlin, we are certain that that night will be filled with fireworks!
Green underwear for good health and prosperity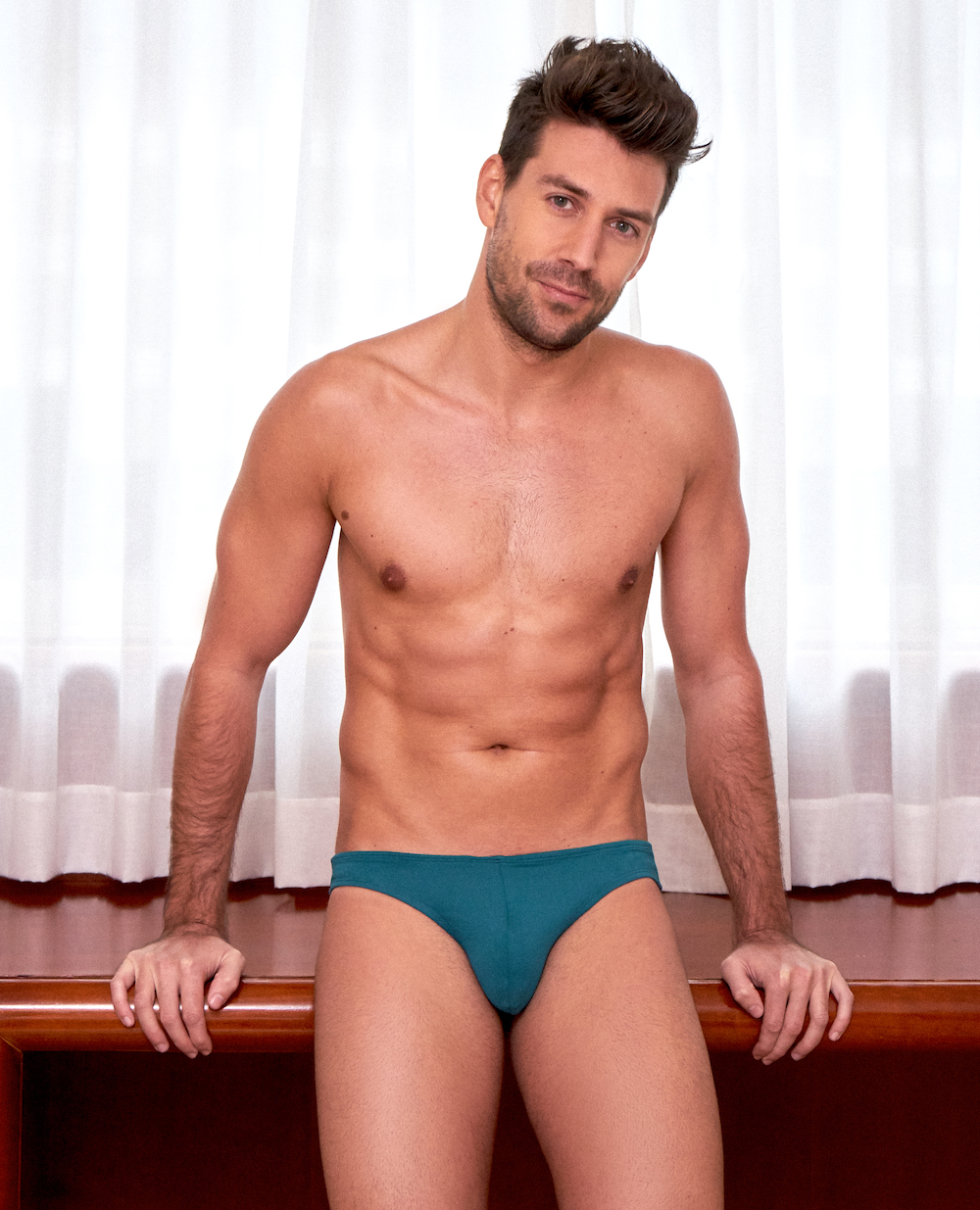 This is another great choice for the night. Green is supposed to be linked with prosperity and good health. Obviously green means nature, but it also means life. This pair of green Bikini Briefs by Adam Smith might attract that burst of energy you need so badly, or send you down a path that means big things for your future.
Yellow underwear for hope and money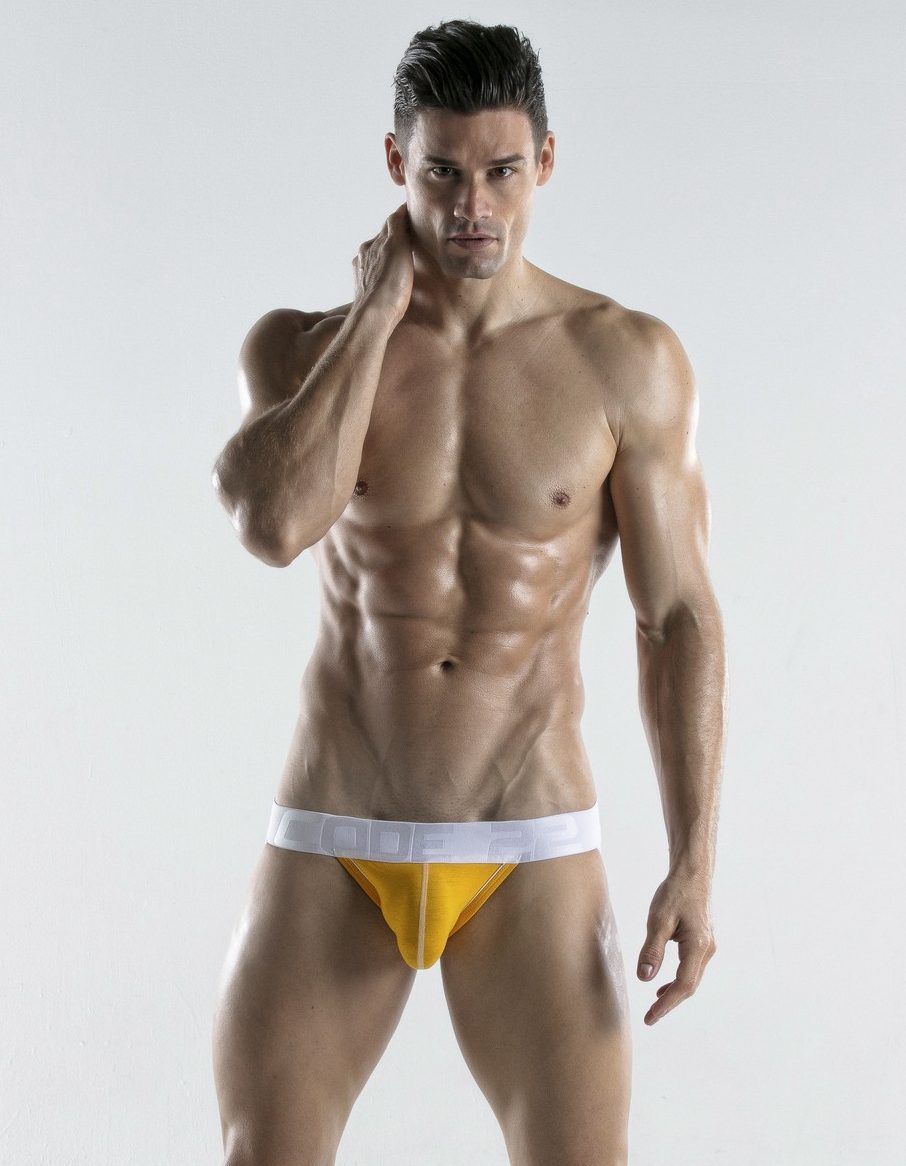 Like a shooting star, this colour signifies hope and optimism, but also in many cultures symbolises money and wealth. If you hope to boost your bank account in 2022, choose your yellow underwear and welcome 2022 in it. We could use some of those so what about combining this colour with something sexy? Our suggestion is the vibrant yellow Bright Jockstrap by CODE 22. 
Blue underwear for good health and tranquility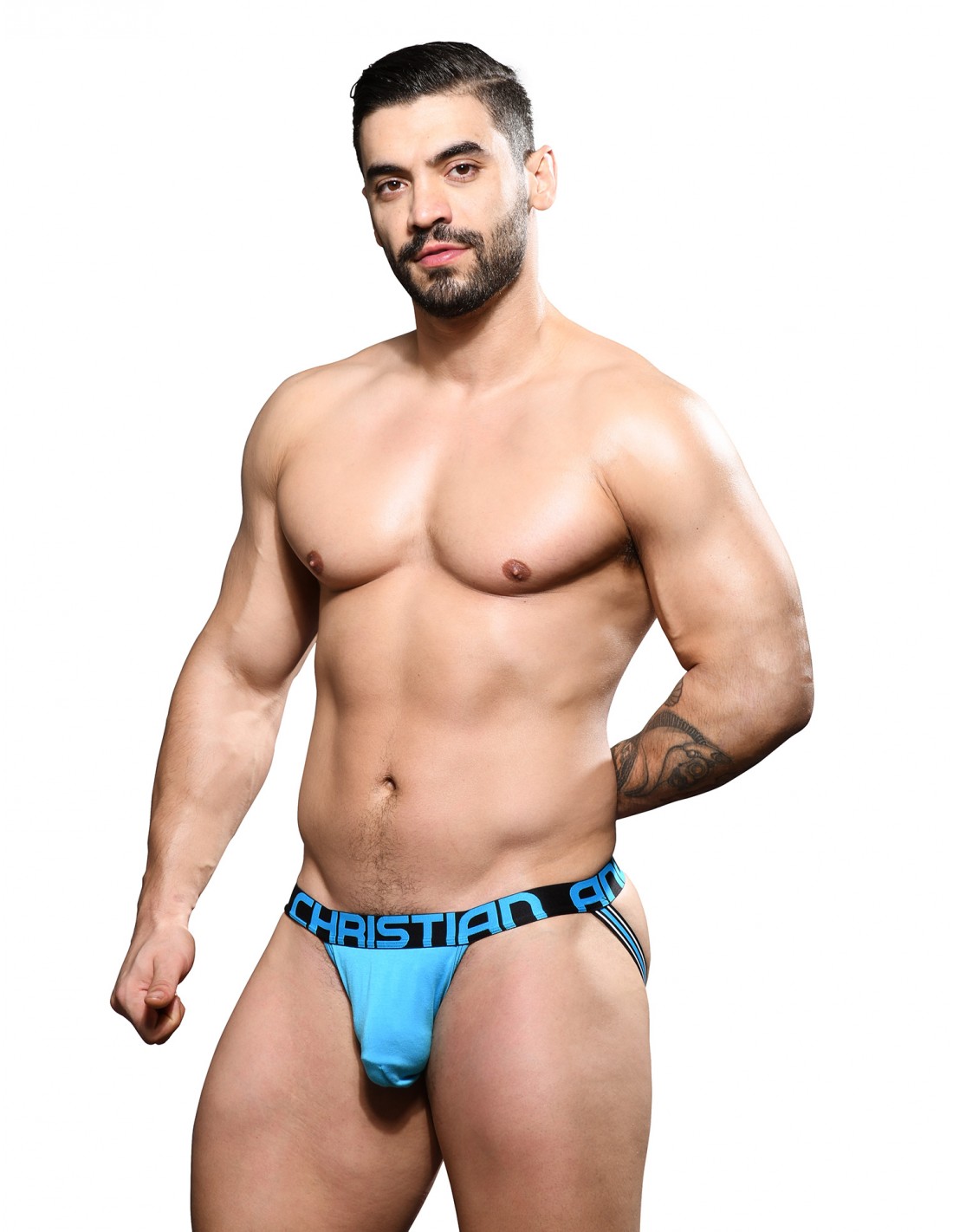 Blue is generally a happy colour, no matter what shade you choose. It represents open spaces like the ocean and the sky. If you are looking for inspiration, imagination, wisdom, tranquility, good health or just optimism about the future, wear a blue underwear on the night of the New Year's Eve. Our vey own recommendation is the Almost Naked Bamboo Jock by Andrew Christian.
Pink underwear for love and inner peace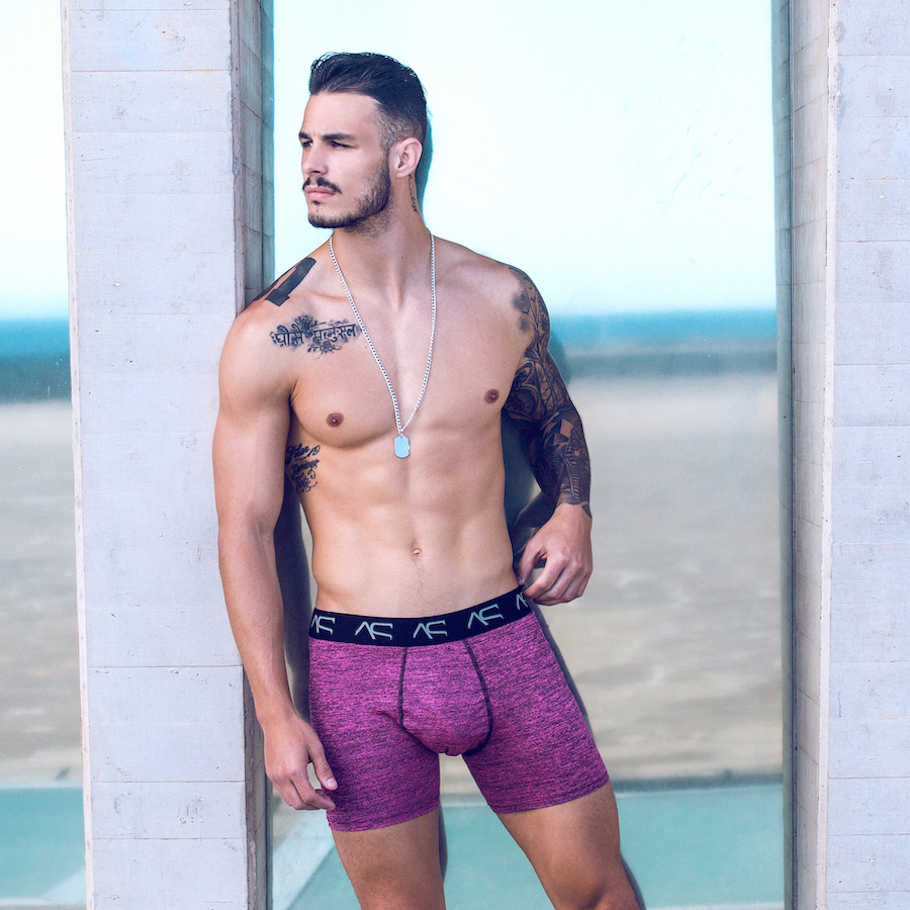 A delicate colour, pink represents friendship, companionship, approachability and inner peace. Is your social life in need of a little bit of luck this coming year? Wear pink to encourage intimacy, affection, and love. We suggest you choose the contemporary Workout Trunks by Adam Smith.
Silver underwear for wealth and optimism
Silver is said to connect with wealth, high tech and intelligence. Shiny and futuristic, silver is a colour that has been closely associated with New Year's Eve in recent history. Wearing silver clothes (and underwear) will reflect energy, open new doors and light the way to the future. Based on all this, we think that the vibrant Metal Thong by TOF Paris is the best choice for the ambitious and optimistic change of the year!
Orange underwear for fun and amusement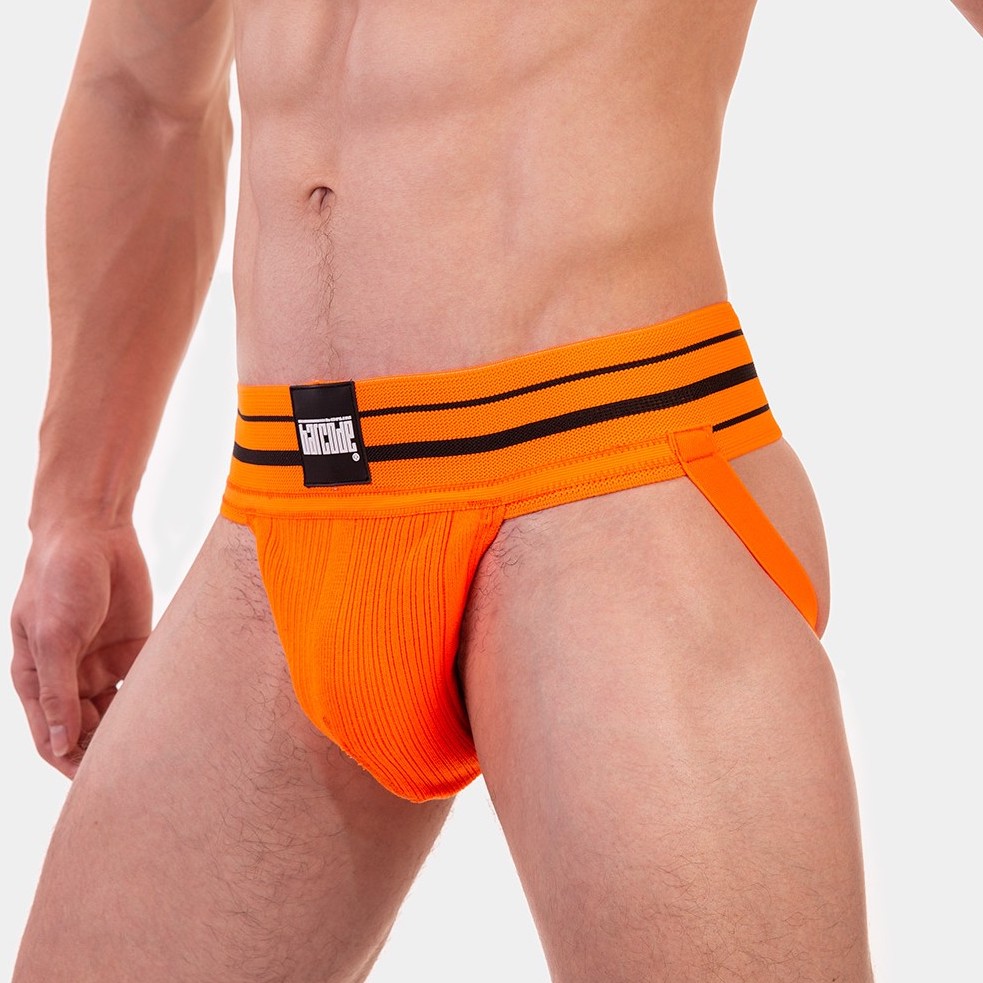 This colour denotes feelings of liveliness, warmth, motivation, adventure and happiness. It can help the wearer with enhanced confidence and decision making. And if there's anything we need after 2021, it's a little adventure and amusement. All you have to do is choose an orange underwear and start planning your new adventures. Our choice is the fashionable Andreus Jockstrap of Barcode Berlin.
Gold underwear for wealth of experiences and love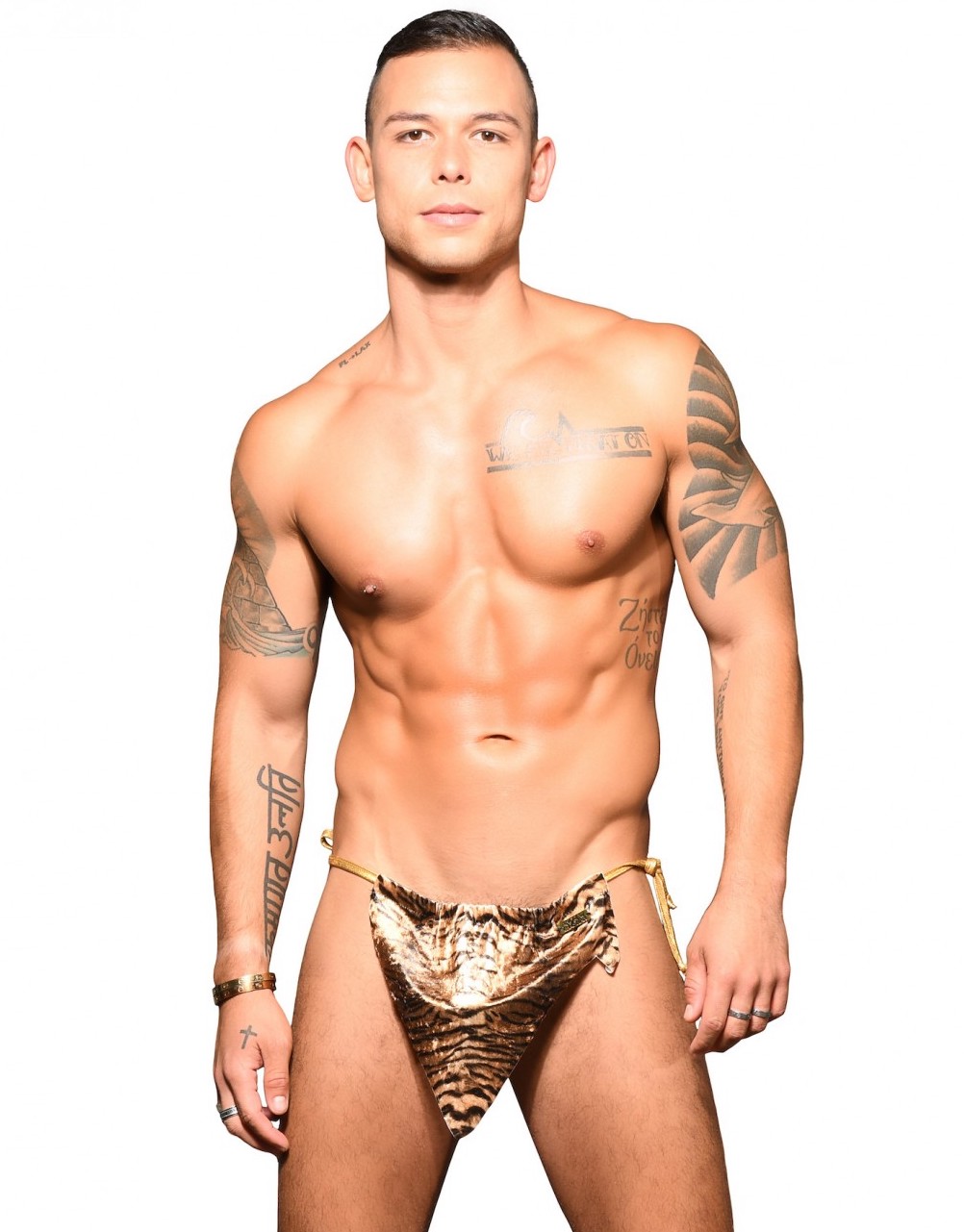 Gold is synonymous to wealth, but don't always think of it as financial. You can also gain a wealth of experiences, a wealth of knowledge or a wealth of love. We are certain that you will take your experience to the next level on the night of the New Year's Eve with the sexy Plush Tiger Jungle Mesh Thong by Andrew Christian. Let's make 2022 more special!