Written by Ore P.
"The absence of colour" is a phrase that often used to describe the black colour. But what is black, really? Black can be more accurately defined as a colour for power, charm, sexiness, eloquence, luxury, elegance and more. It is widely accepted though that the colour black has always been a controversial colour. Today, it symbolises versatility, understated grace, and timeless style but also symbolises evil, grief, bad luck and darkness. Truth is that almost everyone owns even one piece of black clothing.
Despite the fact that black has so many different interpretations and expresses many different emotions at the same time, it plays a particularly role in men's underwear. The black colour plays a leading role in the fashion industry in general, due to it's neutral and at the same time intense character. Black is a colour that every man should have in his wardrobe, whether it is clothes, underwear, or accessories. Specifically, a black pair of briefs is what every man should have in his top drawer, as it is a timeless style in fashion. The versatility of black briefs lies in the fact that it can be worn everywhere; during the day, in a more special moment, and can be combined with any colour of clothing. Like the "little black dress", which has been an essential garment in women's wardrobe since the 1800's and is still the essence of femininity, we could create the term "little black pair of briefs" that represents every personality and point of view.
Taking into account all we mentioned above, it is worth presenting you some black briefs that star in the men's global underwear market today.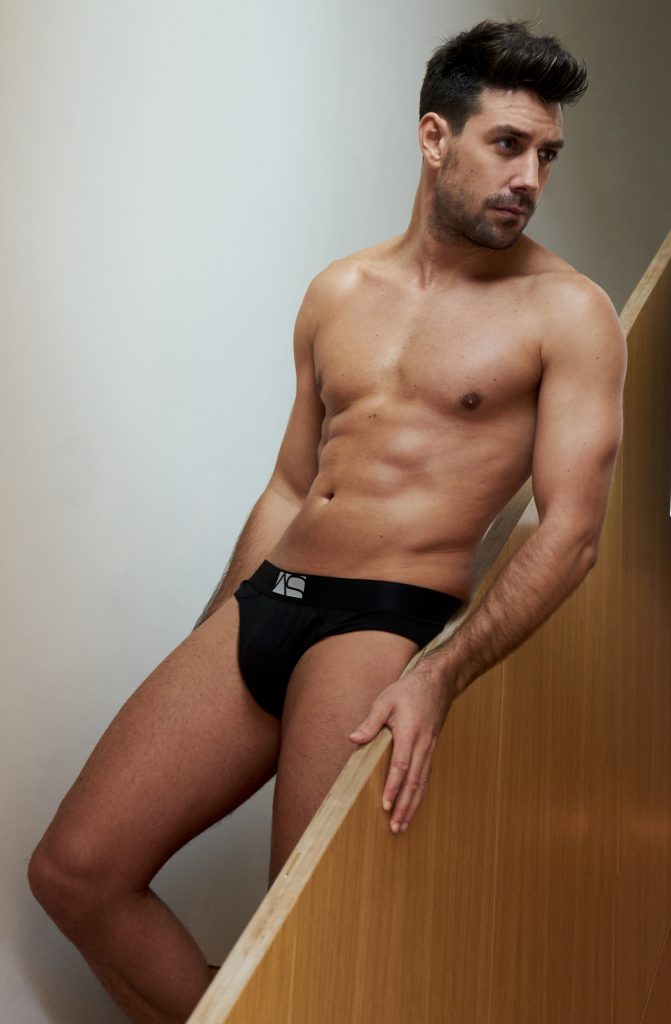 One of the most representative examples of black men's briefs is the Exclusive Brief by American brand Adam Smith. This brief is made from a micro modal blend, one of the softest and most luxurious fabrics in the men's underwear industry today. The design is elegant and comfortable with a contoured pouch which gives space and a very gentle support. The Exclusive Briefs feature a full-coverage fit and offers you supreme comfort and superior durability. No doubt, every man should have it in his top drawer.
The second pair of black briefs that we will show you is the Solid Briefs by Walking Jack. Walking Jack is a European men's underwear brand, which offers some of the most comfortable underwear available today, in timeless designs and contemporary styles. The Solid Briefs are classy, stylish and masculine, and are made for men who appreciate comfort and great style. It is a little black pair of briefs that every man should have in his top drawer. These black briefs feature wide sides for comfort and a sense of protection.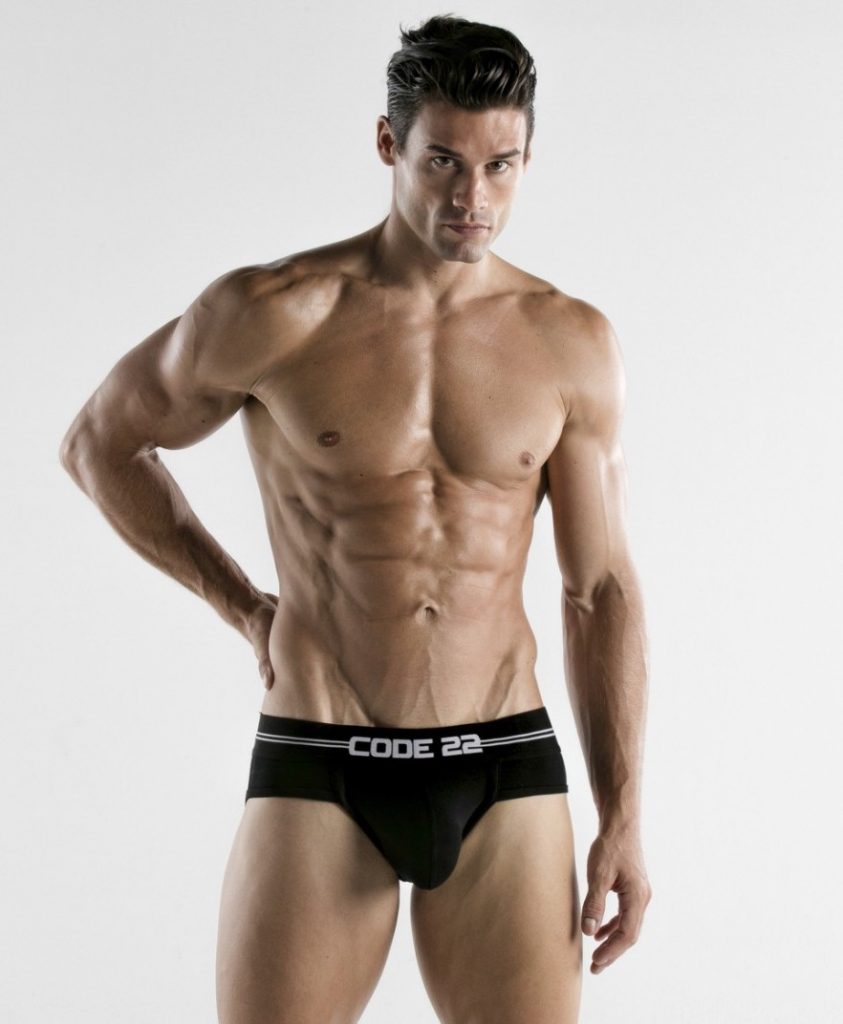 Another best selling, classic black brief in the underwear industry is the Essential Brief by Spanish brand CODE22. This brief combines sporty style with elegance, luxury and sexiness, so it is perfect for any occasion. This underwear is a square cut black briefs style made from the finest modal, cotton and elastane mix fabric. The fabric is amazingly soft and stretches nicely to hug you in all the right places. The pouch is wide and contoured to give you space and support that will last all day long. The design features a black body with matching piping on either side of the pouch. There are two athletic stripes on the sides to give a sporty look and the back is completely seamless. The Essential brief is an underwear that should not missing from your wardrobe!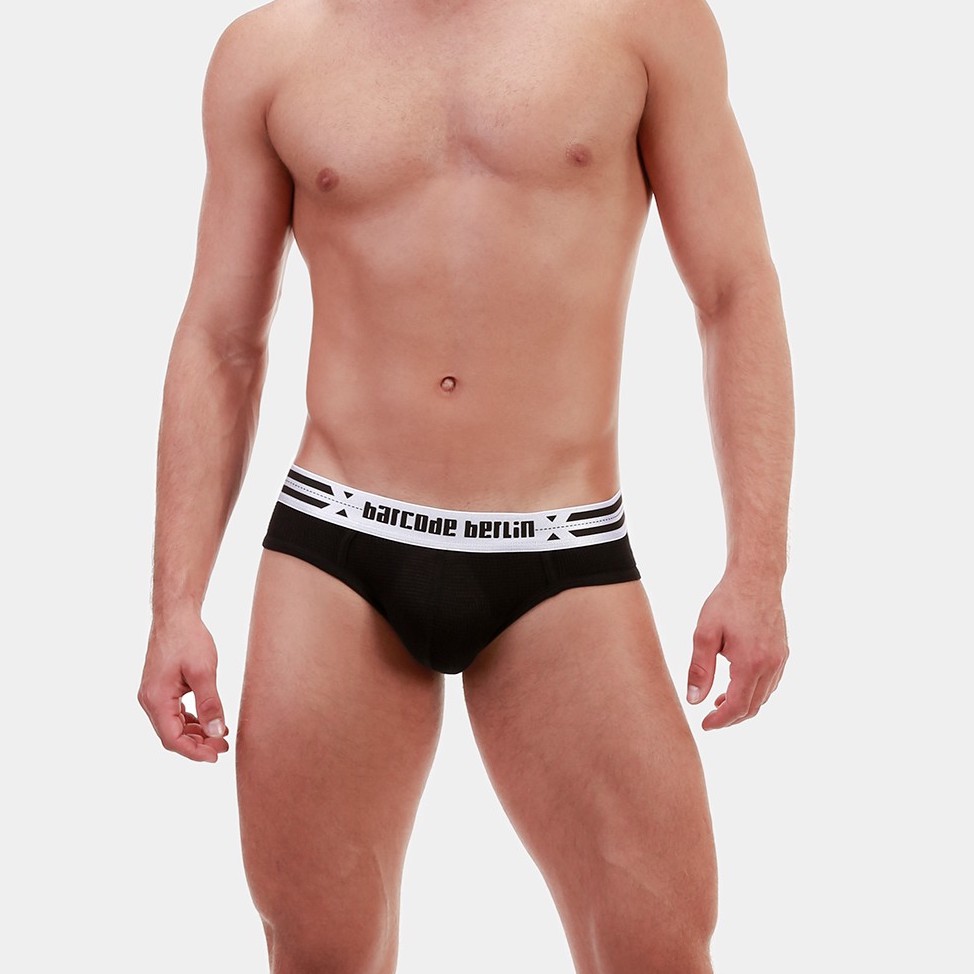 The Kirill Briefs in black by Barcode Berlin is another classic and timeless choice for everyday underwear and something you could wear while doing sports. These briefs are made from a criss crossing ribbed fabric that looks like towelling and feels amazing against the skin. The Kirill Briefs are made to keep you warm in the coldest of days and cool in the hottest of summer by maintaining your body's temperature for longer. The pouch is contoured and unlined for a dash of sexy, so these sleek, supportive briefs are an essential for every man's underwear collection.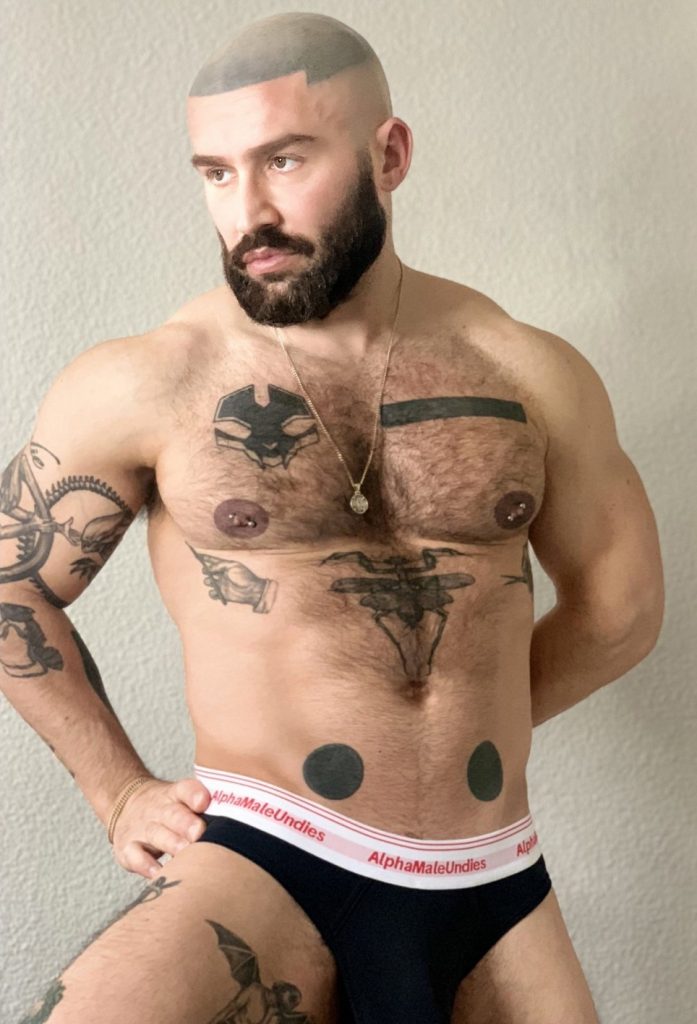 The last black underwear in the list is one that stands out for its sexy and elegant style: the Pure Brief by Alpha Male Undies. The overall style is that of a low rise pair of briefs with a deep contoured pouch and made from a high quality fabric, something that makes it ideal for everyday wear. The Pure Brief is a pair of underwear that exudes attractiveness and creates a sense of elegance and high class. Undoubtedly, one of the most classic little black pair of briefs that suit everyone.