2018 was a year during which we've seen many new brands emerging. This is certainly a good sign for the industry, meaning men are becoming more and more underwear-conscious. The launch of many new brands seemed to helped some of the big names of the industry to step up their game pushing boundaries and releasing bigger collections, a variety of styles and fabrics never seen before in men's underwear. We had to select just eight among more than 700 underwear brands out there and we have to admit, it was not an easy job! Our final selection awards eight brands that we think deserve the title of the best underwear brand in 2018, each for its own reasons. See the selection in alphabetical order below and make sure you cast your vote here before the 17th February.
2(X)IST
This American brand has released some of the most extensive collections this year revisiting old favourites but establishing trends in the men's underwear fashion. You have probably seen our most favourite designs featured in our shop, but there was a lot more coming out in 2018 from this brand. One of the highlights of the year for 2XIST was the release of their first ever Pride themed collection, photo from which you see below.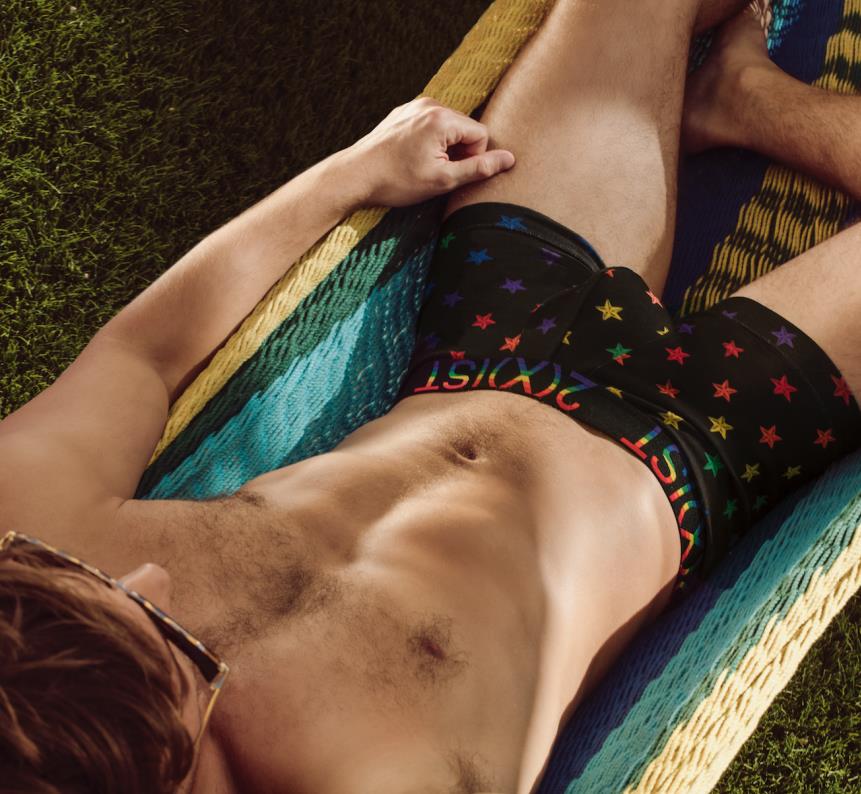 2EROS
The Australian brand owned by designer Jason Hoeung made it in our top eight this year mainly for their striking underwear prints and swimwear designs. 2EROS is a brand known for their intriguing colour choices and original prints. Their collections this year, we think, have been among the best ever of this brand. Highlight of the year were the REAKTIV underwear collection and their striking V10 Morocco print swimwear.
Andrew Christian
This American brand needs no introduction. What we love about Andrew Christian is that almost every collection is a celebration of gay culture. Andrew Christian is a brand that is not afraid to push boundaries in terms of design and sexuality. Highlights of the year, their new metallics, the impressive diversity of prints and the introduction of new materials such as bamboo and modal.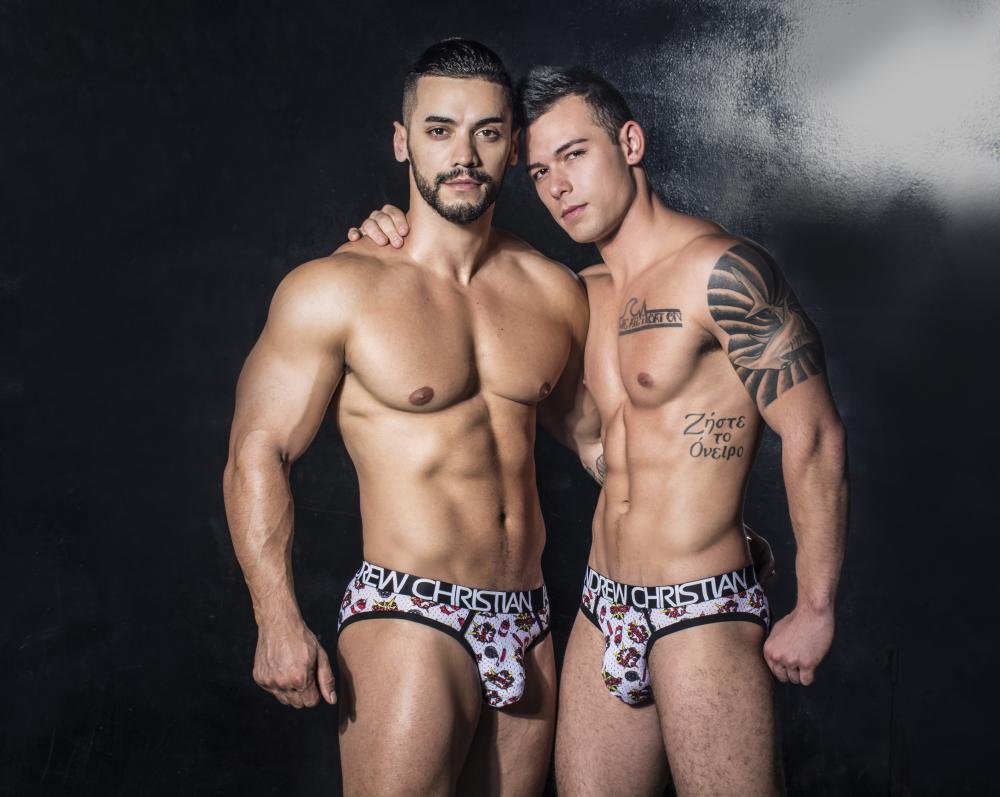 aussieBum
One more brand with a very clear identity in the list this year is aussieBum. One of the biggest exports of Australia, this brand represents the laid back Australian way of life and incorporates it into its numerous collections every year. In 2018 we have seen some very nice looking classics such as the Stan collection, but also the brand experimenting in new styles such as their Riot collection released early last year.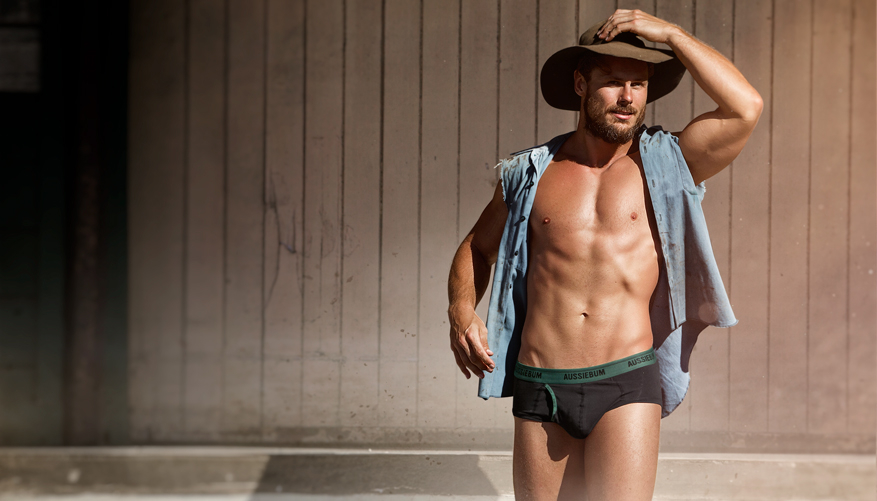 Charlie by Matthew Zink
One more brand from USA in our list this year is Charlie by Matthew Zink. This brand has really evolved during the last two years expanding its collections and pushing boundaries and prices to the next level. One of the highlights of the year is its wood collection with underwear for different skin tones.

ES Collection
The Spanish brand released some amazing seasonal collections in 2018 proving that they really don't lack imagination. ES Collection presents cohesive and always with a theme lines with references to their heritage, arts or even philosophy and politics. This brand stayed true to its fashion identity in 2018 presenting designs never seen before, new takes on classics and even a few avant-garde styles.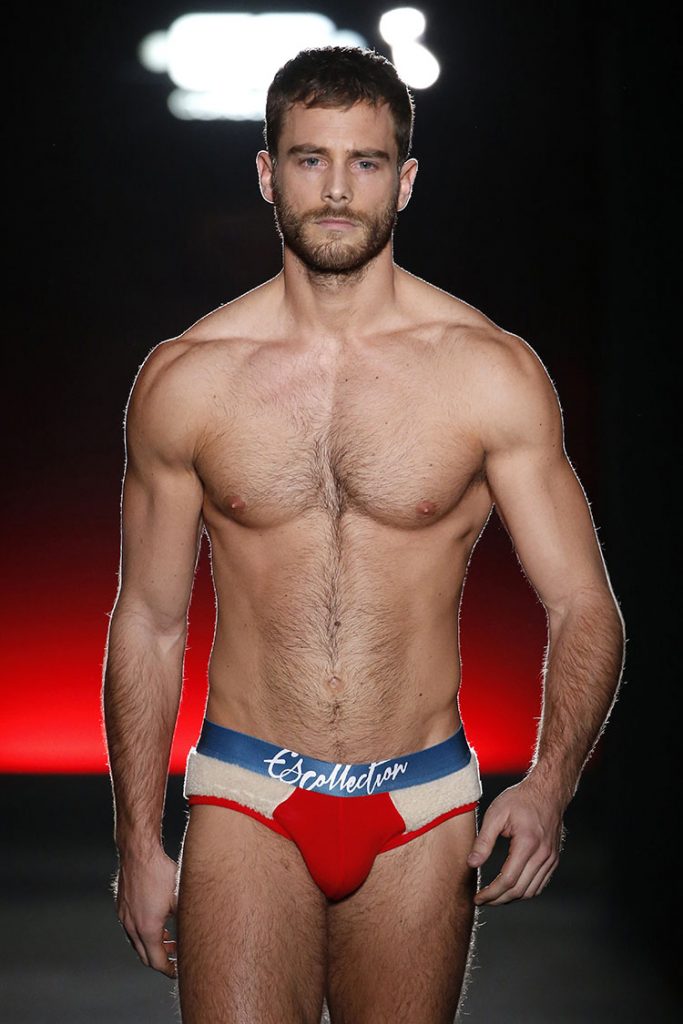 PUMP!
The Canadian brand is possibly one of the best representatives of sporty look underwear design. Breaking away from the classics PUMP! released new styles in 2018 in colour blocking and bold solid colours.
Rufskin
Our list couldn't be complete without Rufskin. Based in California this brand has set trends in men's underwear design for years. In 2018 we have been amazed by its great capsule collections, unusual materials and colours that stay true to its aesthetic and heritage. Many "creative" underwear brands seem to have stagnated in 2018 but this hasn't been the case for this brand.