Valentine's Day is just a month away and is a perfect occasion to express affection and admiration to the one you love. If you want to organise a wonderful, romantic day to remember, you can start planning now. The act of giving a gift to your sweetheart is a form of emotional expression and this day gives you the opportunity to offer him something that expresses your passion and love. However, in case you don't have a partner, it is also a good opportunity to make a special gift to yourself! We think that underwear is directly related to this day, because it indicates special personal moments with our partner but also shows our admiration when we see a nice underwear to match his style. Valentine's Day means different things to different people, so we have found 10 special presents to offer to your other half! All the products you see below are available from Men and Underwear – The Shop. Along with a short description you can click on the title to get redirected to the product page to find our more details and buy it. Enjoy!
The first special underwear of our list is the sweetie Love Sweetheart Boxer of Andrew Christian. This lovely trunk is full of hearts and is the perfect choice for 14h February, representing true love. This underwear features a beautiful combination of blue with red and white in a retro shape that comes with the anatomically correct pouch of Andrew Christian. We are sure that you (and him) will fall in love with this underwear!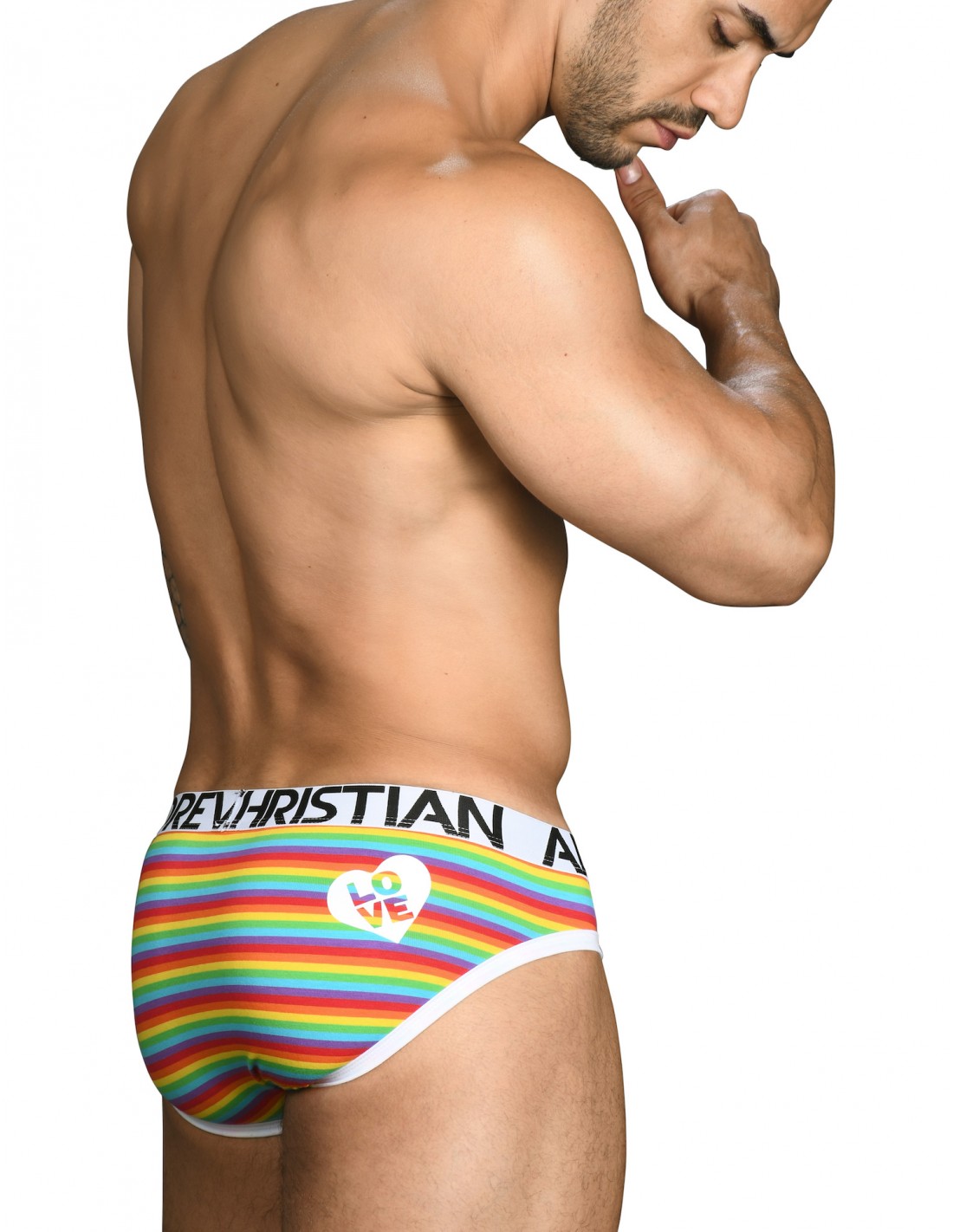 One more charming choice from Andrew Christian for that special day is the low rise Pride Rainbow Stripe Love Brief. The print features fun rainbow stripes, while white trim and stitching that add a pop of flare to this already eye-catching underwear. This brief has a white heart on the back with the word LOVE in it. The white heart represents purity, innocence and truth, key elements for a healthy and balanced relationship.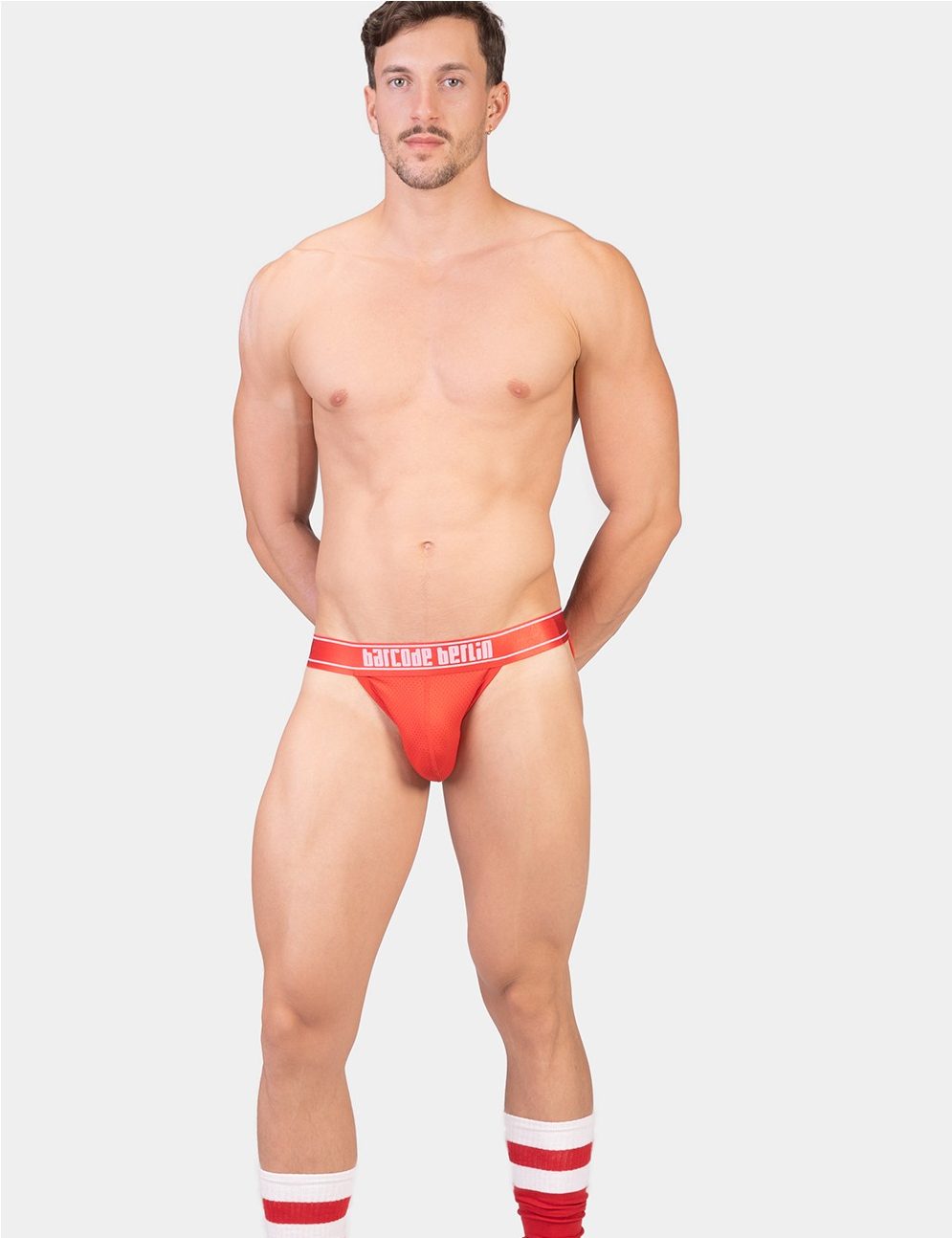 The sexy and vibrant red Brief Tjure by Barcode Berlin will give liveliness and intensity on Valentine's Day! Red colour represents deep passion, sexiness and respect for your loved one, which is why it is the most common colour on Valentine's Day. This athletic tanga brief is cool, sporty and perfect for everyday wear too!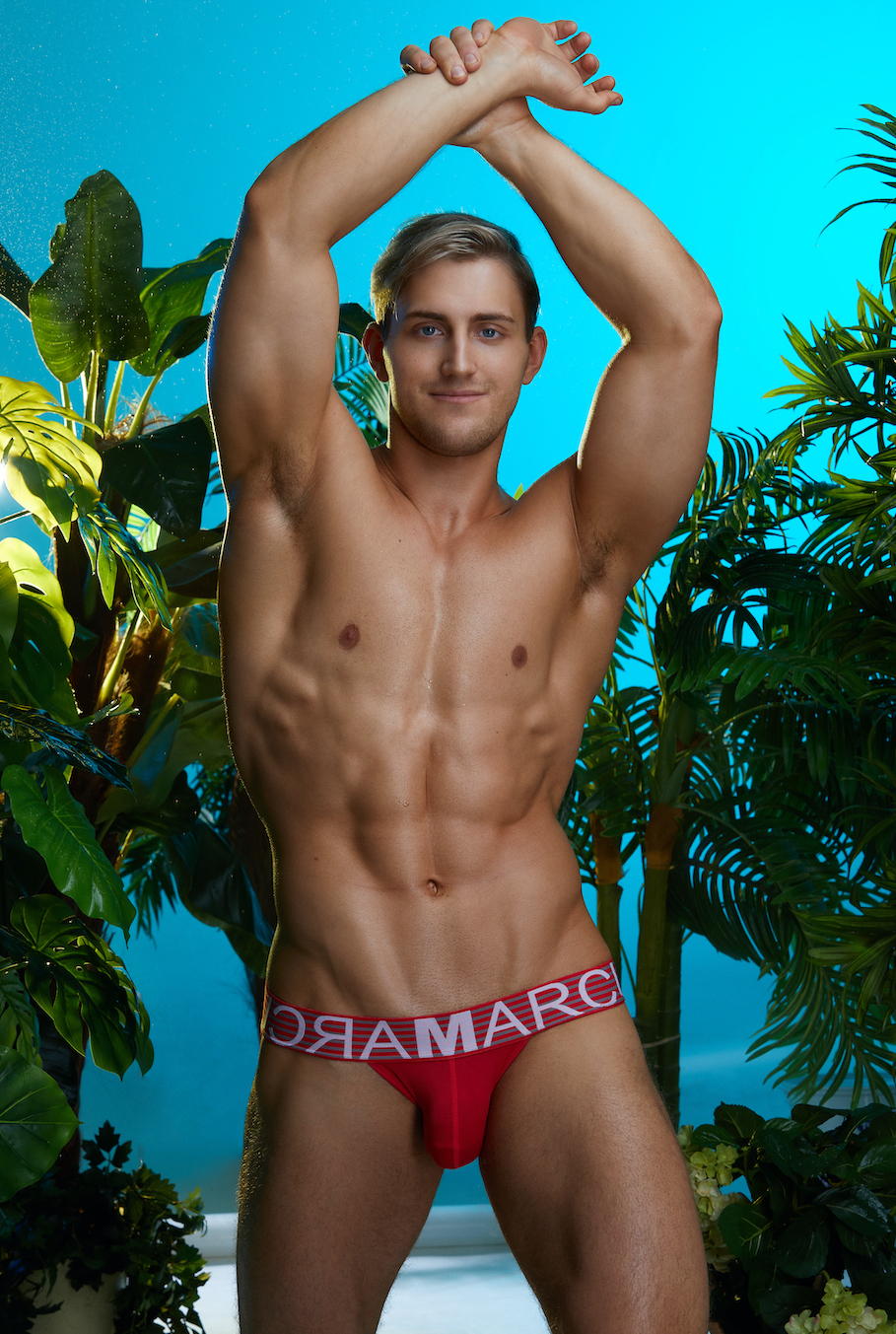 One more sexy and red gift is the low rise Brighten Thong of Marcuse. The silhouette of this men's thong features a contoured pouch framed with a U-shaped piping to create a supportive and enhancing space for your assets. With this choice, we are sure that you will impress your sweetheart, either in case you give it to him as a gift, or if you wear it!
For the daring among you, this gold underwear is an ultra sexy choice! The Metal Stringless Thong of TOF Paris is a unique underwear style that comprises of just a pouch and a waistband, offering a unique sensation of being naked while protecting your assets in a cozy pouch. Undoubtedly, this underwear is one of the sexiest on the market!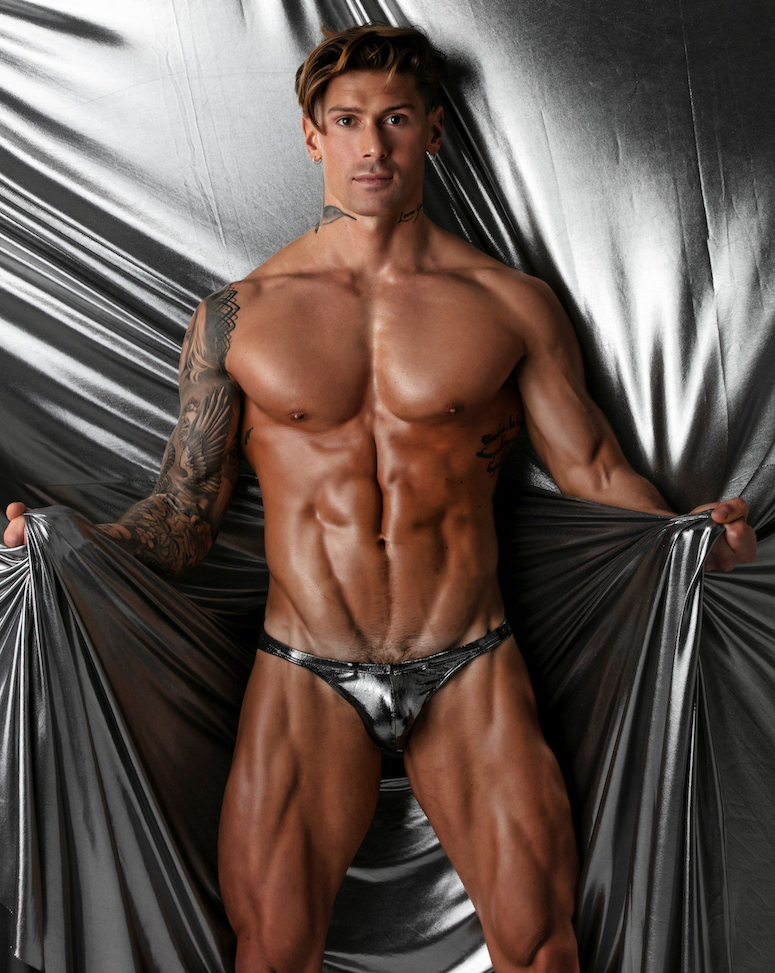 In the same context, we suggest you the silver Metal Bikini by this brand. The TOF Paris Metal Bikini is made from a stunning silver aluminium foil coated fabric, which is stretchy and breathable. This shiny bikini fits in perfectly with the atmosphere of that day, offering sexy style and minimal coverage front and back!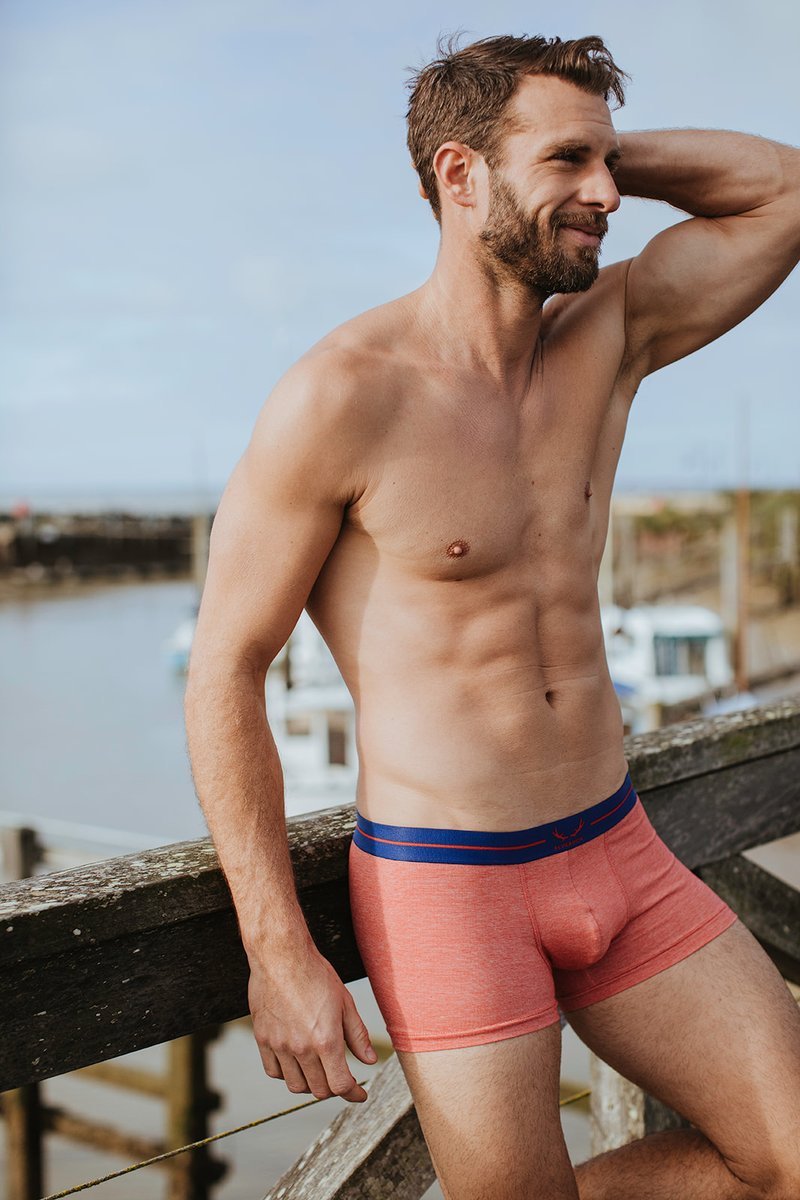 Ιf you want to give an ecological consciousness to this romantic day and your loved one is a person who embraces this ideology, the Brick Trunk of Bluebuck is the perfect present! This underwear is made, in part, from recycled plastic bottles fished out of the ocean and that makes it so special! The Brick trunk is great for those who want the full package of every-day comfort and outdoor adventure and is designed with eco-conscious and active men in mind!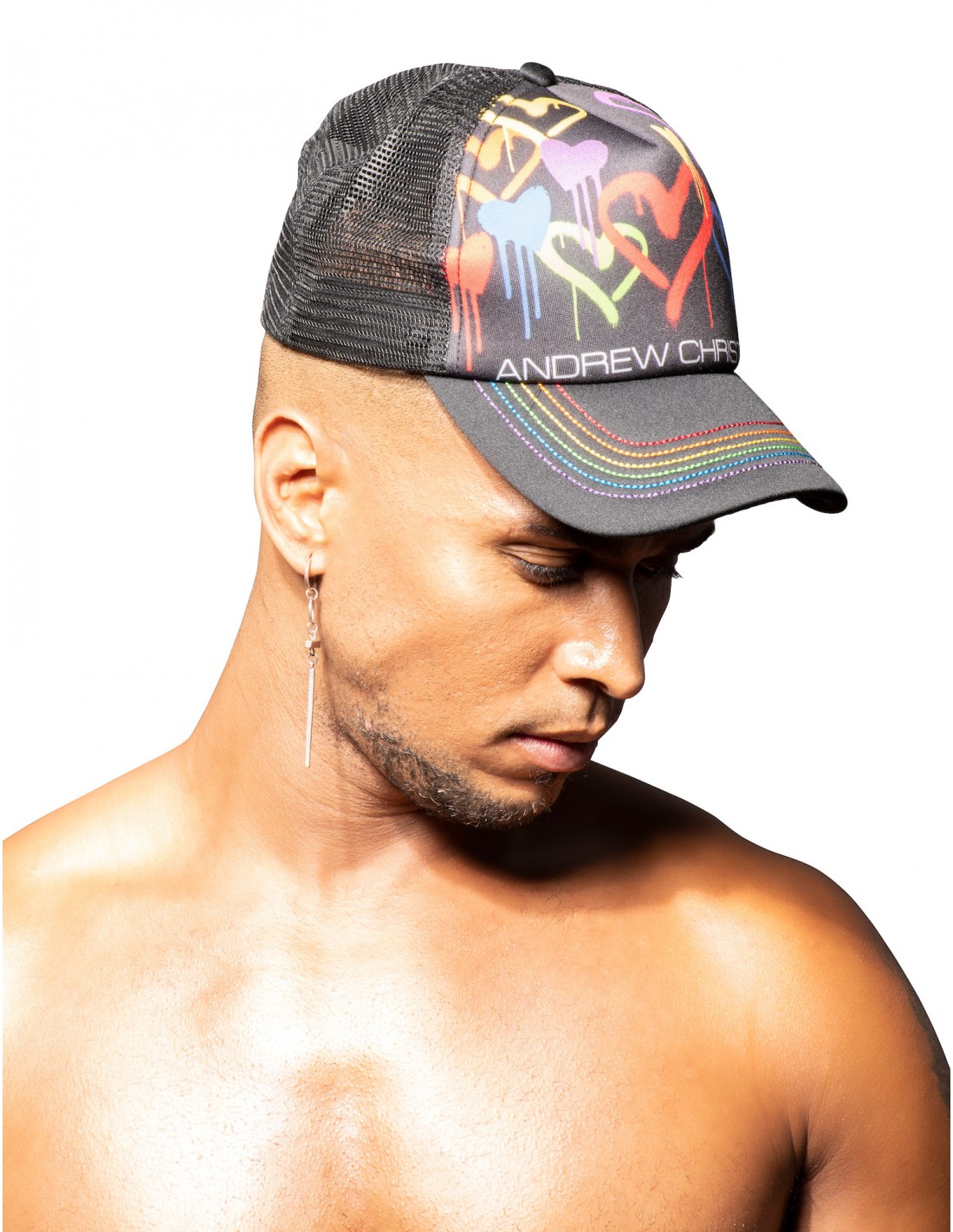 If you want to facilitate your loved one with something practical and functional, then the Graffiti Heart Cap by Andrew Christian is the best choice! This black cap with heart graffiti print in vibrant colours is cute and sassy, fun to wear everywhere!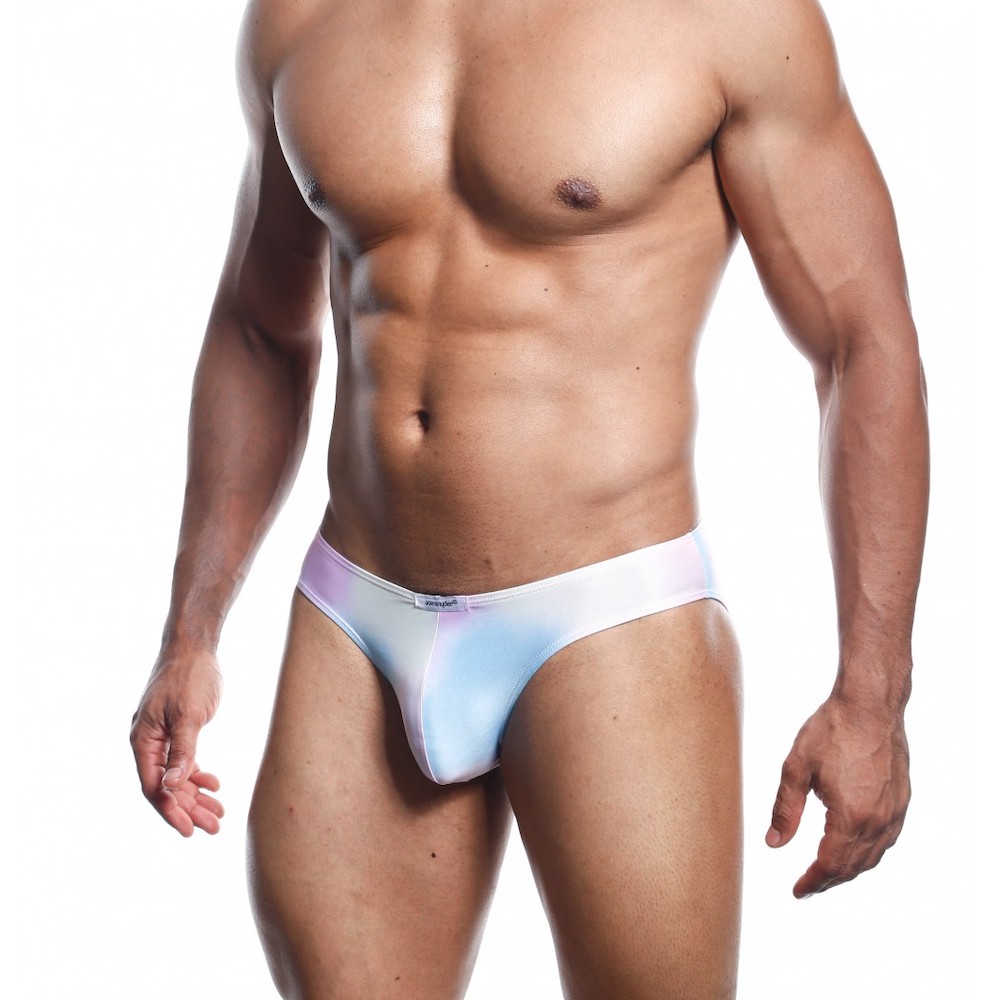 One more special option, is a pair of bikini briefs by Joe Snyder. The low rise Classic Bikini Pastel is made from a fabric perfect for underwear as well as swimwear. So, this unique pair is great for casual or everyday wear either under your clothes or the poolside!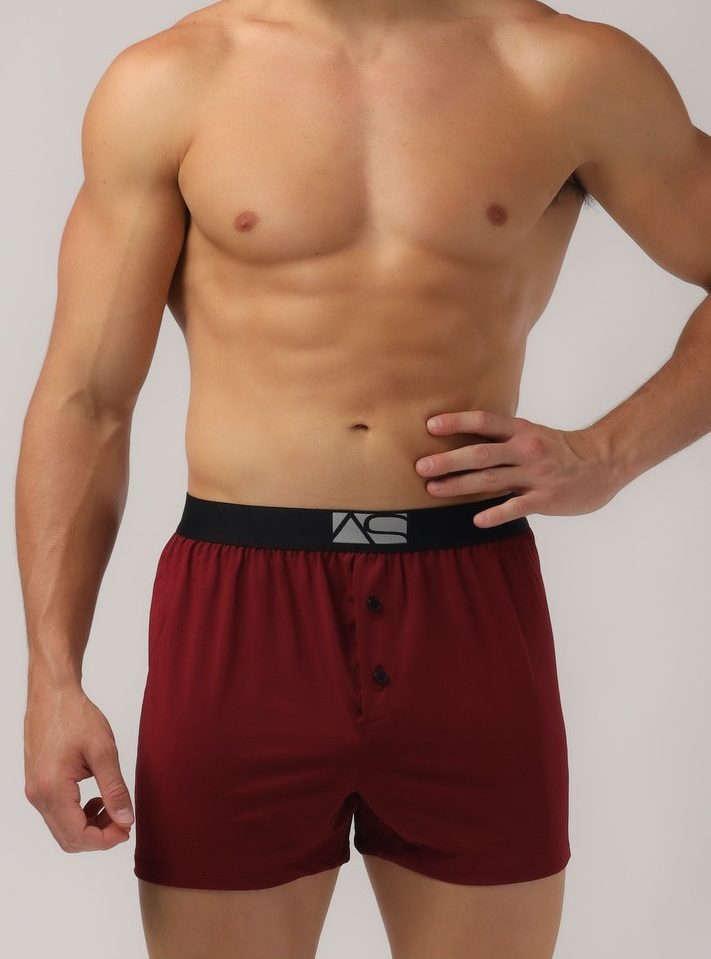 Οur last suggestion is a loose fit pair of boxer shorts in a vibrant burgundy colour by Adam Smith. The comfortable Modern Boxer is a great choice for the Valentine's Day, offering a fit without any restriction. Perfect to lounge in around the house and relax in wearing it!