Men!
Model Anthony Parker (featured photo) photographed by Mikey Tadesse for the photo book project 'Escape' in Homotography.
Our Instaman award this week goes to Matthew Noszka
Model Lucas Antúnez photographed by Hijomía in Risbel Magazine
Our favourite Hunk du Jour this week was Bartosz Gizot
Sam Salter (photo below) gets photographed by Pantelis for Coitus online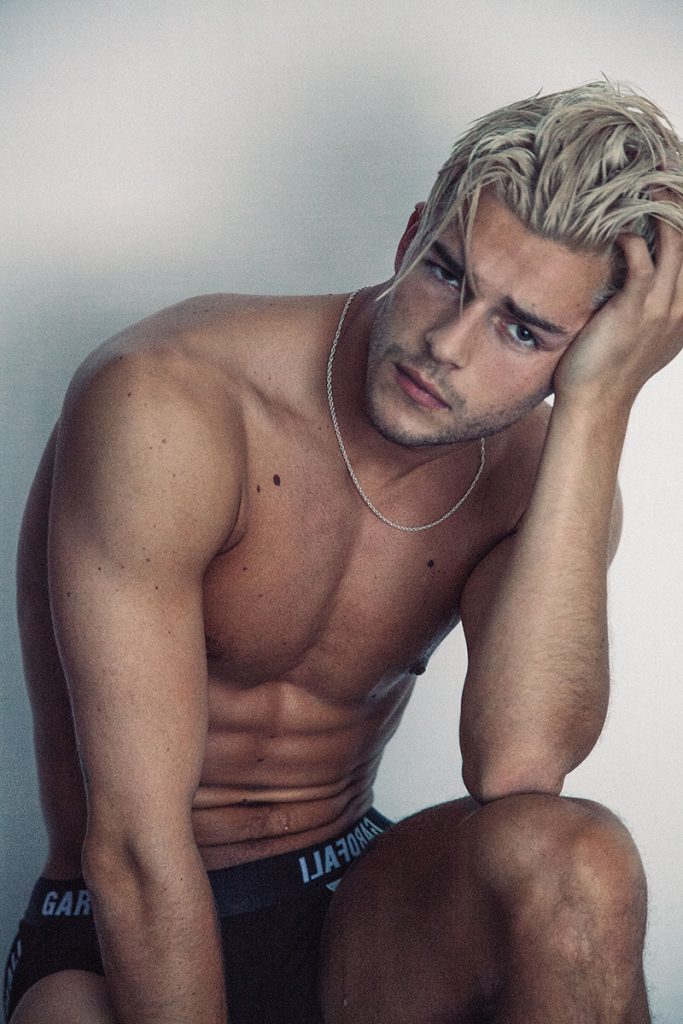 ---
Underwear!
New bundles and multi-packs released by Tani. Have a look here
Sale on the Fluorescent series of Charlie by Matthew Zink. Have a look here.
Summer sales have started at our store with a different offer every week until the end of August. This week, we start with a bang! 30% off everything in store until Sunday midnight: Shop here
New prints featuring the Royal Arms of England and the Fleur-de-lis of France in the new collection by Cocksox. Have a look here.
For those of you looking for something classic, maybe the CDLP brand from Sweden might be for you. Have a look here.