One of many trends in men's underwear fashion, this season, is definitely melange. The popular pattern that comes with many names such as "marble", "marl", "marle" and of course "melange", among many others, has a familiar feel of old school sportswear which we love! In various prints, fabrics and silhouettes, melange is one of those trends that keeps on coming back every few years. But this winter it looks like an obvious choice, with many of the biggest labels releasing, at least one, underwear range in this pattern.
From all the designs we have seen this season we put together a small guide with the 10 we liked the most.
Enjoy!
Emporio Armani – Stretch Cotton Brief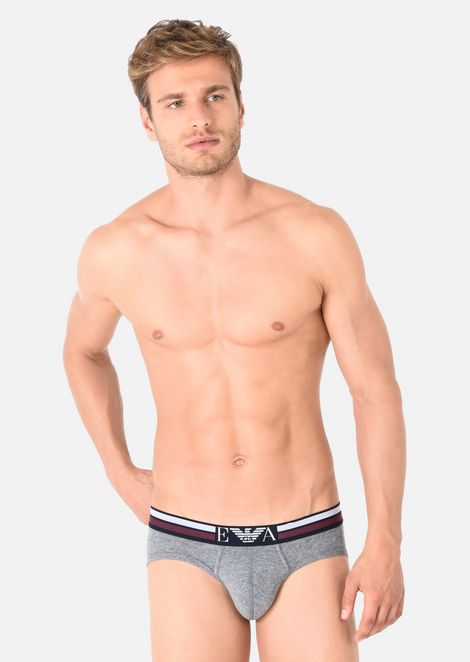 One of the most classic examples of melange underwear is this one by Emporio Armani. The label has combined the two-tone grey fabric with a contrasting branded label. We found it here.
Diesel – Mohican Shawn Trunk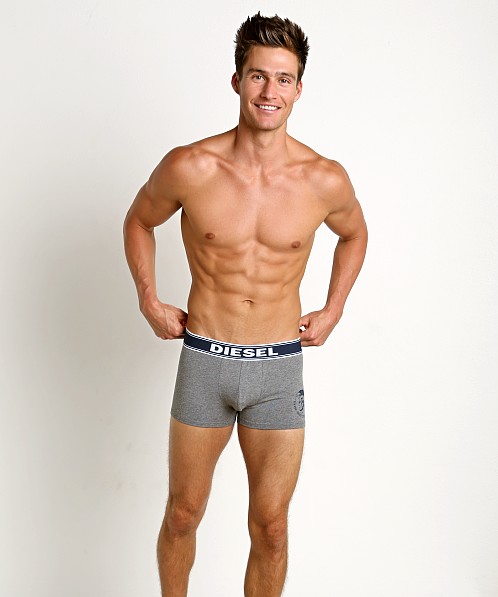 One more perfect example of the trend is this trunk/boxer brief by Diesel. The label put a logo on one leg and combined the two tone grey fabric with a navy blue waistband. We found it here.
Under Armour – Original Series Twist Boxerjock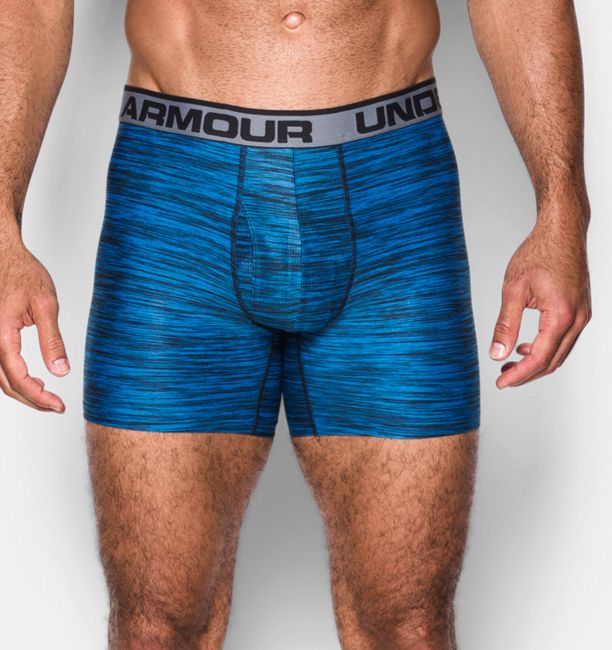 Apart from melange in grey and in cotton based fabrics, some brands present different colour options and fabrics. A perfect example comes from an athletic underwear specialised label, Under Armour. The Original Series Twist Boxerjock you see above comes in blue (also available in grey) and in a 4-way stretch, polyester/elastane blend fabric. We found it here.
Junk Underjeans – Native Jock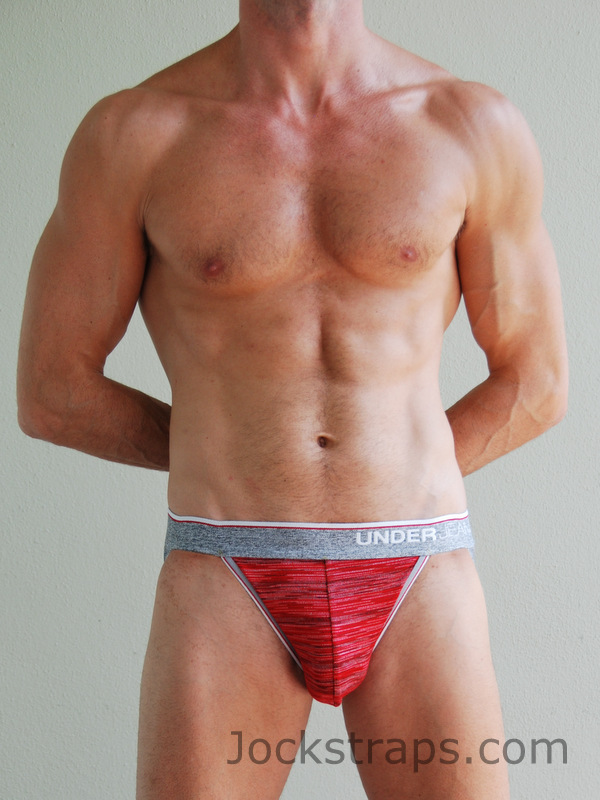 Apart from just the body of the underwear, some labels featured the melange pattern on the waistband as well. A perfect example is the Native Jock of Junk Underjeans, in the photo above in red (also available in blue, beige, and charcoal grey) combined with a grey melange, branded waistband. We found it here.
C-IN2 – Hand Me Down Profile brief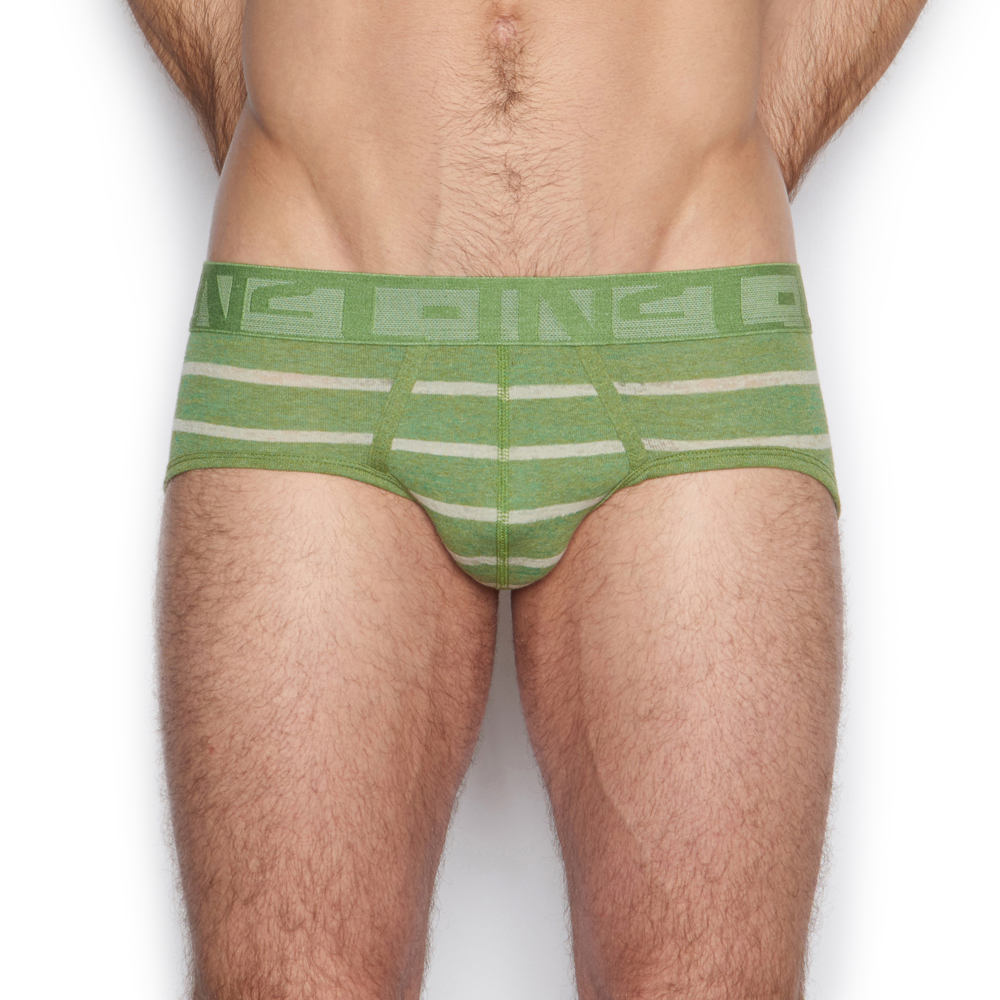 Some labels went one little step further and presented the pattern combined with stripes and matching waistband. A perfect example is the Hand Me Down Profile Brief by C-IN2 you see above. Apart from this daring green, there are also orange and purple colours available. We found it here.
Frank Dandy – Bamboo Trunk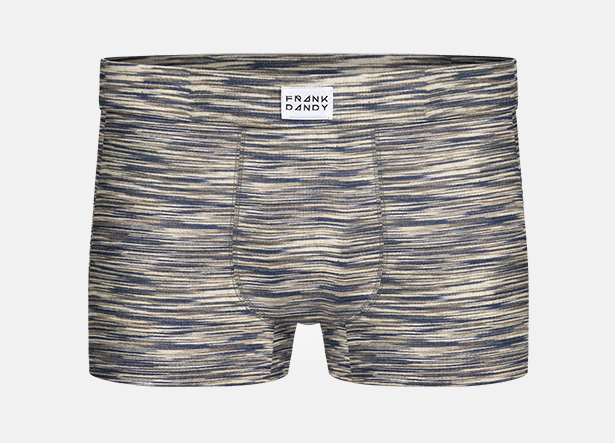 One more perfect example of mixed colours melange and a perfectly combined waist is the Bamboo Trunk by Frank Dandy. The Scandinavian label released a full underwear range in a bamboo/cotton blend fabric comprising several styles and colour options. We found them here.
AussieBum – WonderJock Pro Brief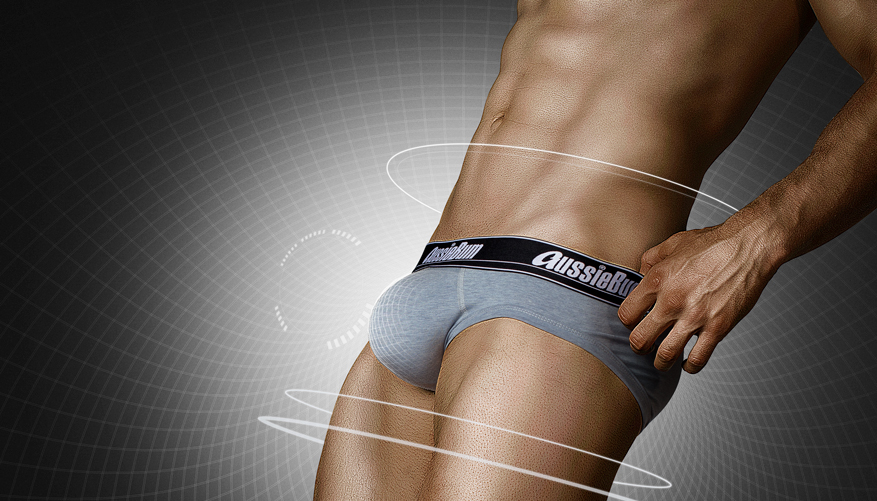 Even some of the most popular underwear lines such as the WonderJock Pro by aussieBum are available in melange colour options this season. These enhancing briefs and hipsters are available in blue melange and grey melange. We found them here.
Sukrew – Full Brief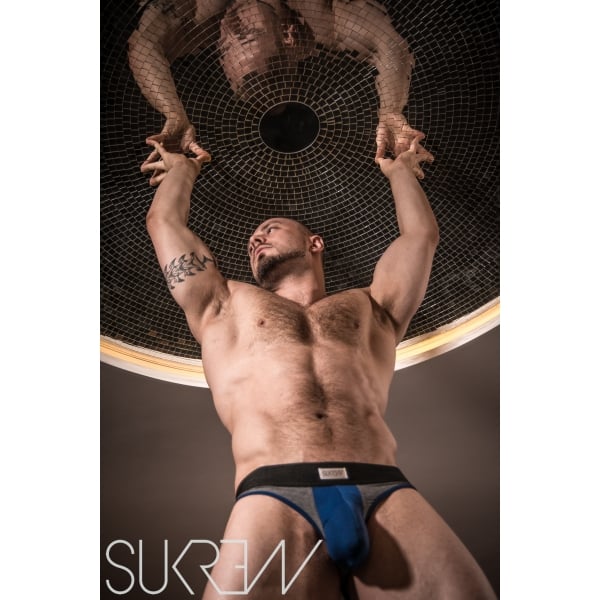 Some other brands went to combine two different colour options in the same underwear. A perfect example is the Full Brief by Sukrew with grey melange sides and blue melange pouch. We found it here.
American Eagle – Solid Space Dye 9″ Flex Boxer Brief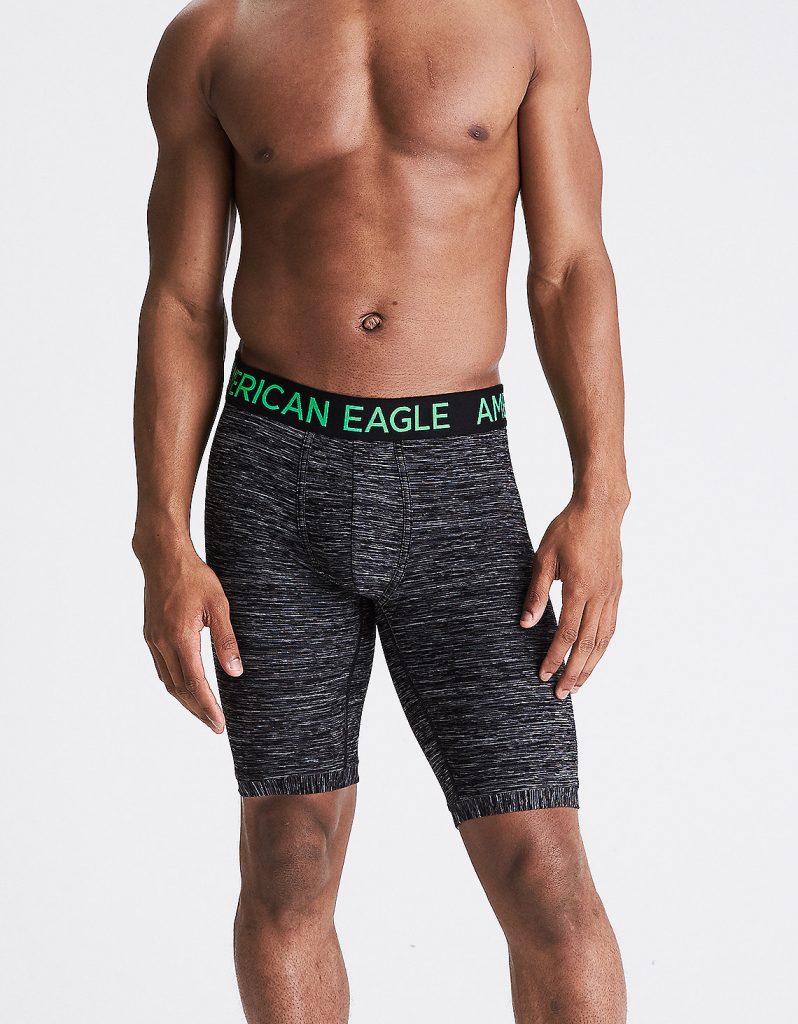 As we said before, you can find pretty much any silhouette you like in melange this season. One of the longest leg options comes from American Eagle as you can see above. We found it here.
Narciso – Calvin Marmo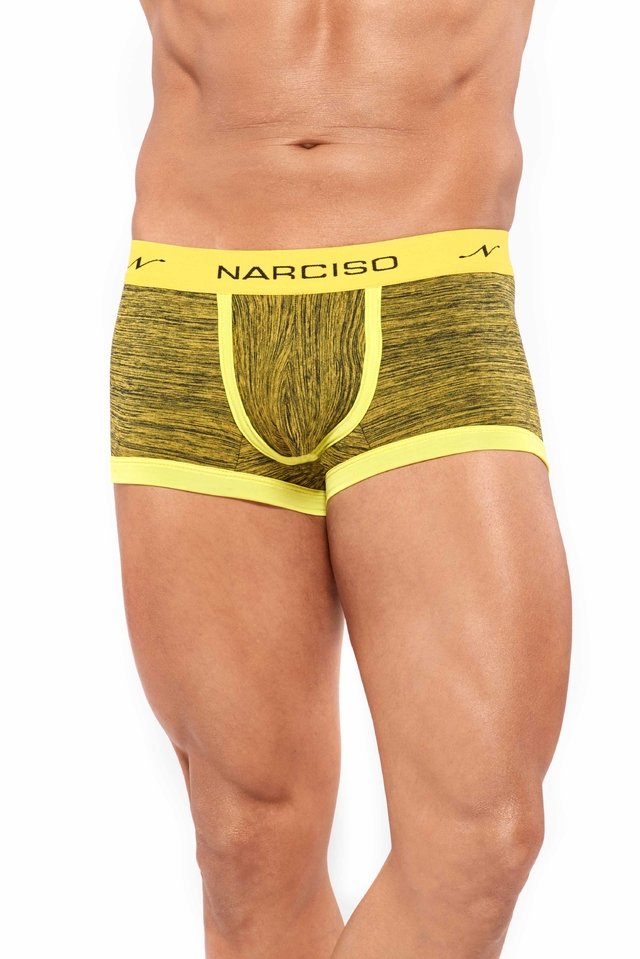 And sometimes it is not just the colours or the fabric that can make a difference but also the angle that the panels are cut to provide better hold and a unexpected visual effect. A perfect example is the Calvin Marmo by Narciso, available not just in yellow like the one above but also in red, blue and grey. We found it here.