Underwear review by David Franzen
You know, Tumblr can be a very useful tool if you're shopping for new underwear. Keeping it on the tamer side, there are plenty of pics of hot men flashing their underwear bands over their jeans. It's a very helpful research tool…yeah, that's it, Tumblr is a research tool.
So I saw a really hot guy wearing a great looking pair of underwear with CODE 22 on the waistband. A quick internet search later and voila – I'm on their website. I was looking for the exact pair this guy had on because they seemed to have a nice sized pouch in the front, which is bar-none my favorite feature in a pair of skivs. Low and behold, there are many choices and it turns out the pair I was seeking is called the 07151, and in the description calls it a "Full Front Brief". So apparently, not all their choices have the same pouch. They have real catchy names like "07151" and "02161"…they may need a little work on that front. But I purchased the 07151 in the 3 available colors and am so glad I did.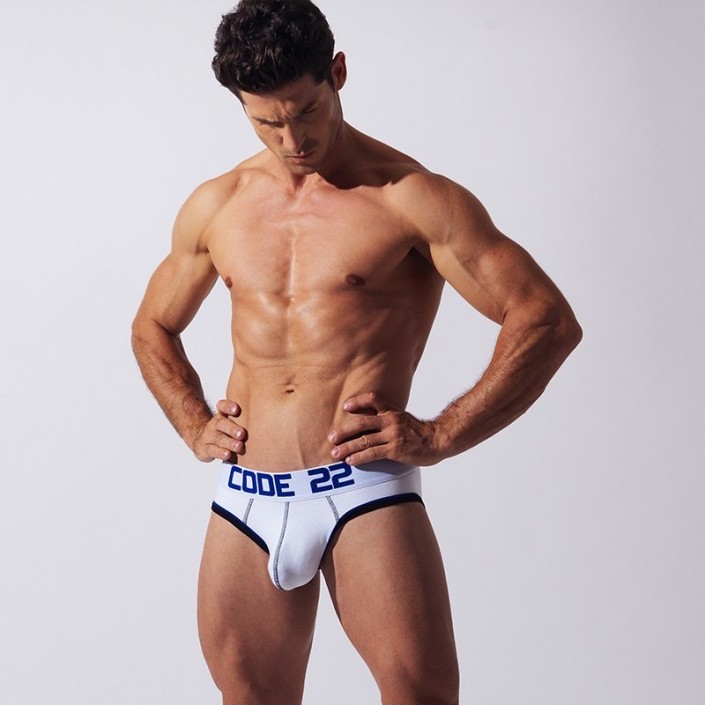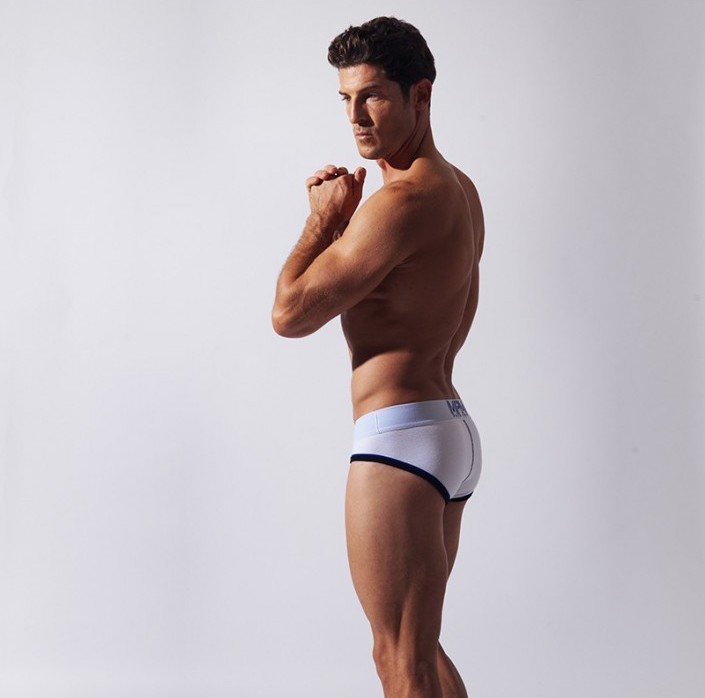 They are a modal/cotton/elastane blend, although the website leaves you guessing as to the proportions. But being one of my top picks for underwear fabrics, I felt confident they would be comfortable. I was correct – the fabric is great. Sturdy, yet very soft to the touch. The briefs are in solid colors with a bit of color accent trim – my favorite being the black brief with the royal blue piping and stitching. The rise was perfect, the waistband comfortable and substantial and the leg openings cut high for a good range of movement. These were a great pair of underwear! They have some other choices with a little more pizzaz to them, but there is no mistaking they are all purposefully designed to be very masculine in style. But apparently not every style has the "Full Front" feature. Quite frankly, the website leaves more information out than they actually give you.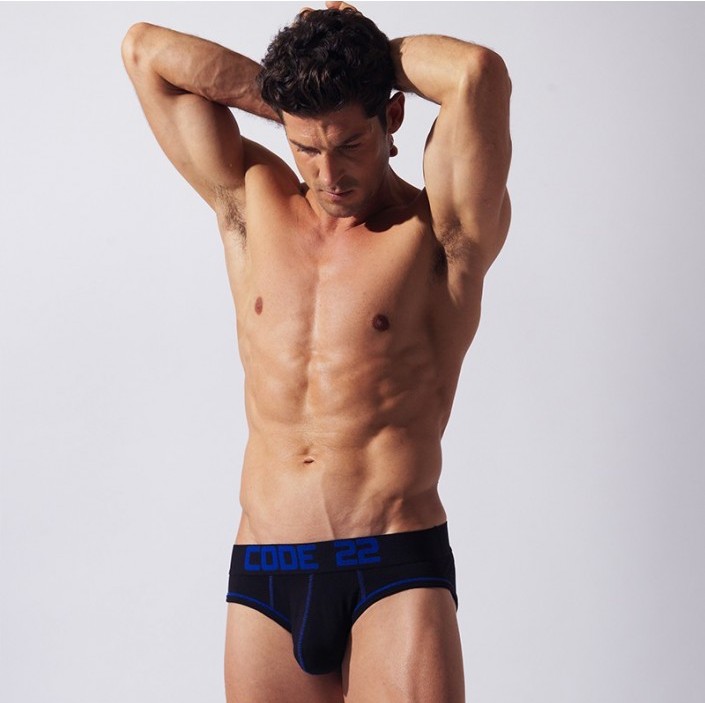 I get the impression that CODE 22 is relatively new to the market, so I'd rather have them produce a quality product, which they have certainly done, than have a flashy website overflowing with information. I'm really hoping they make it so we have another great brand to go to for quality anatomical pouch underwear. They also carry shirts, athleticwear and swimsuits. So please check them out. They are a little on the pricey side (their prices are in Euros), but I'm sure they're priced that way so they can make a little money and continue to develop new products at the same time. New products that I would certainly be interested in buying.
What's good:
Soft, comfortable fabric
Well made, quality gear
Several pouch choices for flexibility
What's not so good:
Limited inventory
Cost
Website that leaves you guessing
Design 4/5
Comfort 5/5
Construction 5/5
Cost 2/5
Quality 4/5
Value 4/5