Soon comes the day when people show their love and express their feelings by buying presents for their lovers. Valentine's day, the 14th of February is approaching, and we have a special list of perfect gifts for your partner, yourself or that special someone you would like to impress with a gift that day. Underwear makes great presents and even if you are single. that's no reason not to celebrate Valentine's. In the words of the great Whitney Houston, learning to love yourself is the greatest love of all! Make a gift to yourself, your other half, or that man you would like to approach. Who knows? Maybe it will be your lucky day. Hence, we explored the wide collection of underwear on Men and Underwear – The Shop, and we curated a unique collection of choices to make this upcoming day one to remember. Each item is accompanied by an image, a short description and a link on the title to redirect you to the product page where you can find more details and buy it. Hope you enjoy our shopping guide!
Who doesn't love a bikini on a man? So sexy, yet, not so revealing, leaving small details up your fantasy. Apart from its unique design and detailed construction, this bikini is made with organic cotton and the pouch is contoured for maximum comfort and support. Not to mention the colour! Isn't it amazing? Walking Jack is known for its attention to detail, and this bikini won't disappoint you.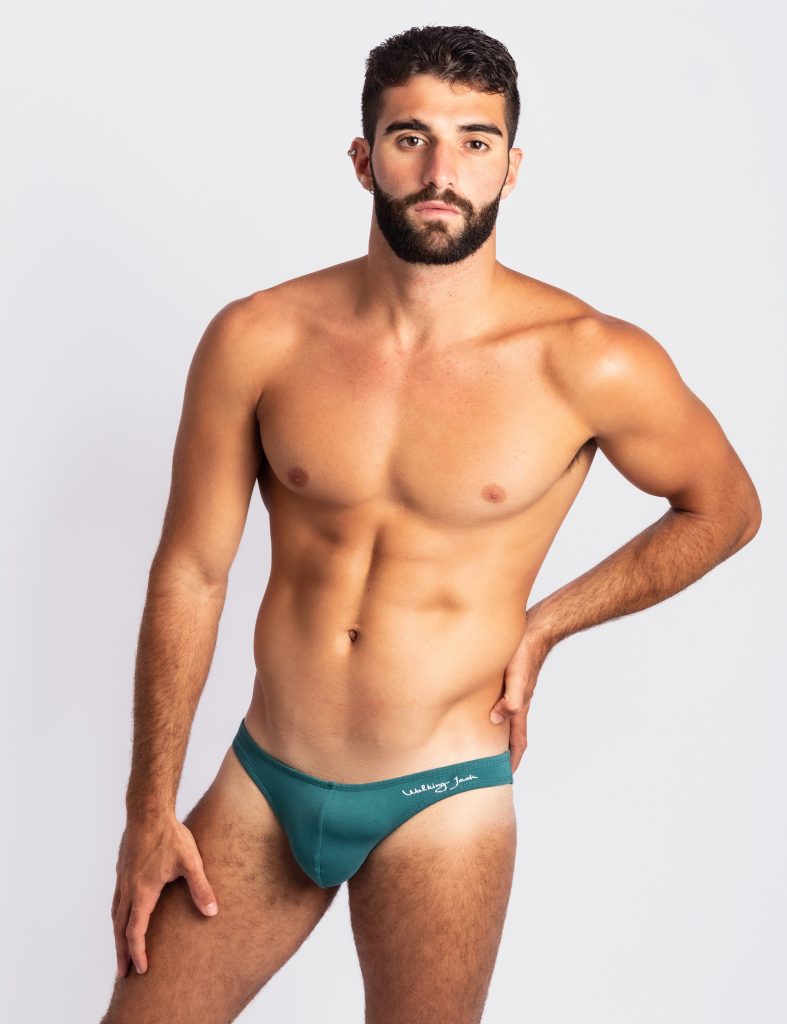 Our next suggestion leans towards those who want to spice things up. The Sergey Jockstrap is an all-time classic piece of underwear you can wear for any activity. It is made from a mix of cotton, polyester and rubber. It is tough and sturdy, made to last longer and withstand heavy duty. As a result, it is quite suitable for special occasions. The red colour that Barcode Berlin chose for this jockstrap is sexy, deep and vibrant, making it a great choice for a gift for Valentine's day.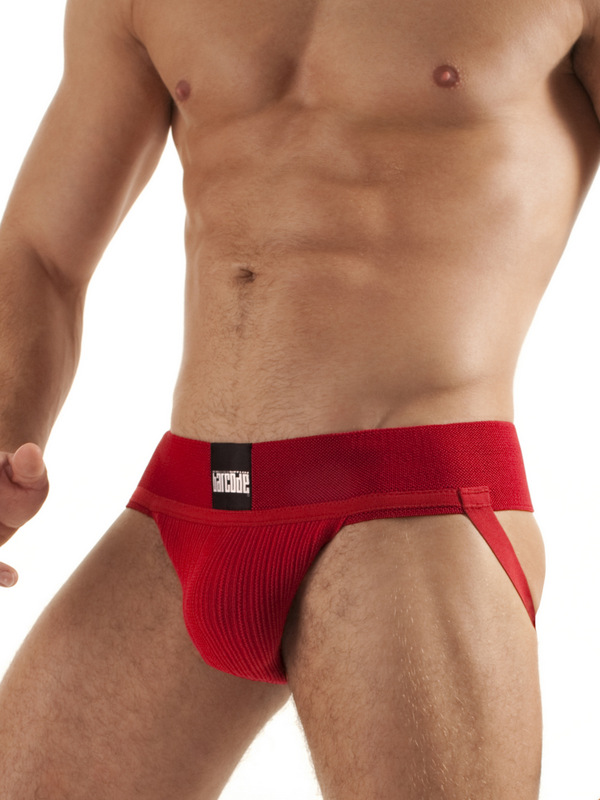 Another choice for those that are more active, but would love a twist on their underwear, is the Active Briefs by Marcuse. They are classic but feature athletic mesh, making them soft, light, breathable and supporting briefs. From our experience, we can say that after washing them, they dry quickly, so they are suitable for those with limited time. The Charcoal colour may not be the classic valentine's colour, but it is surely one that everyone likes and will go for on different occasions.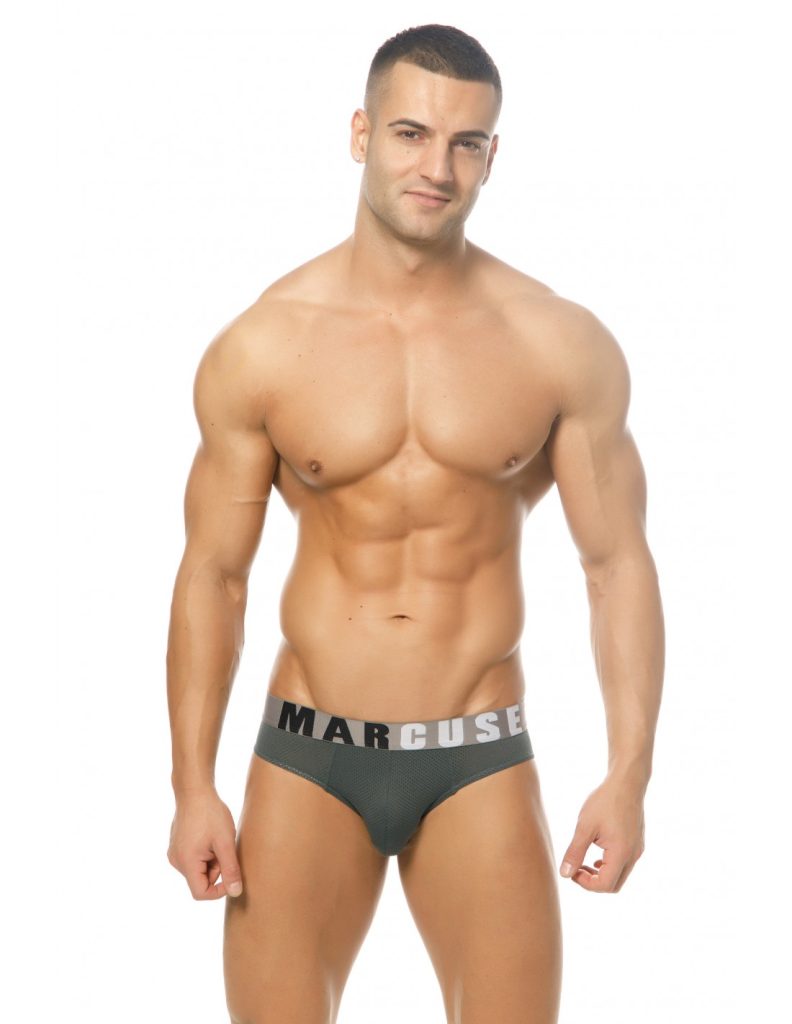 One of the new arrivals in Men and Underwear – The Shop is the Superstar briefs. We added this pair to the shopping guide because, in reality, this underwear is tanga briefs, making it classic but at the same time fresh and eye-pleasing. Of course, the metallic finish is fashionable, and the gold colour makes it an up-to-date choice. This suggestion should be a nice gift for everyone who loves classic tanga briefs and wants to shine bright like a diamond simultaneously.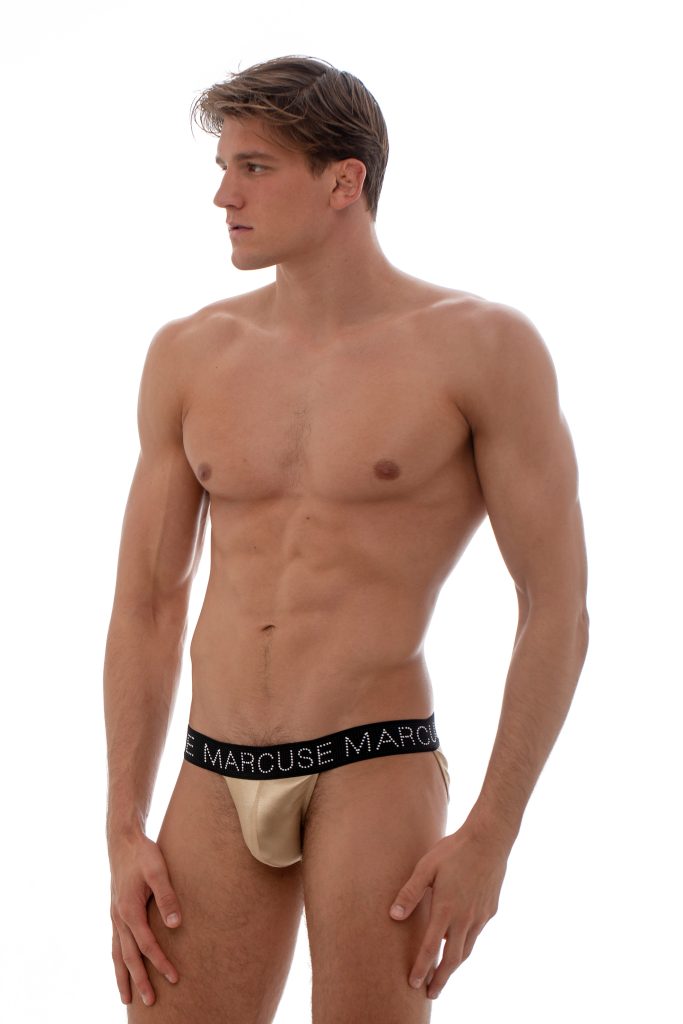 Those who are looking for a classic design in quantity will be pleased by our next suggestion. CODE 22 made a multipack with wonderful trunks that come in three different and modern colours. Who would say no to green, blue or pink low-rise boxer briefs with short legs? Imagine what happens when one can have all three of them all at once. Those trunks are made with cotton and feature a contoured pouch for support and comfort. They can be worn at work, at home and at the gym, providing comfort and sexiness.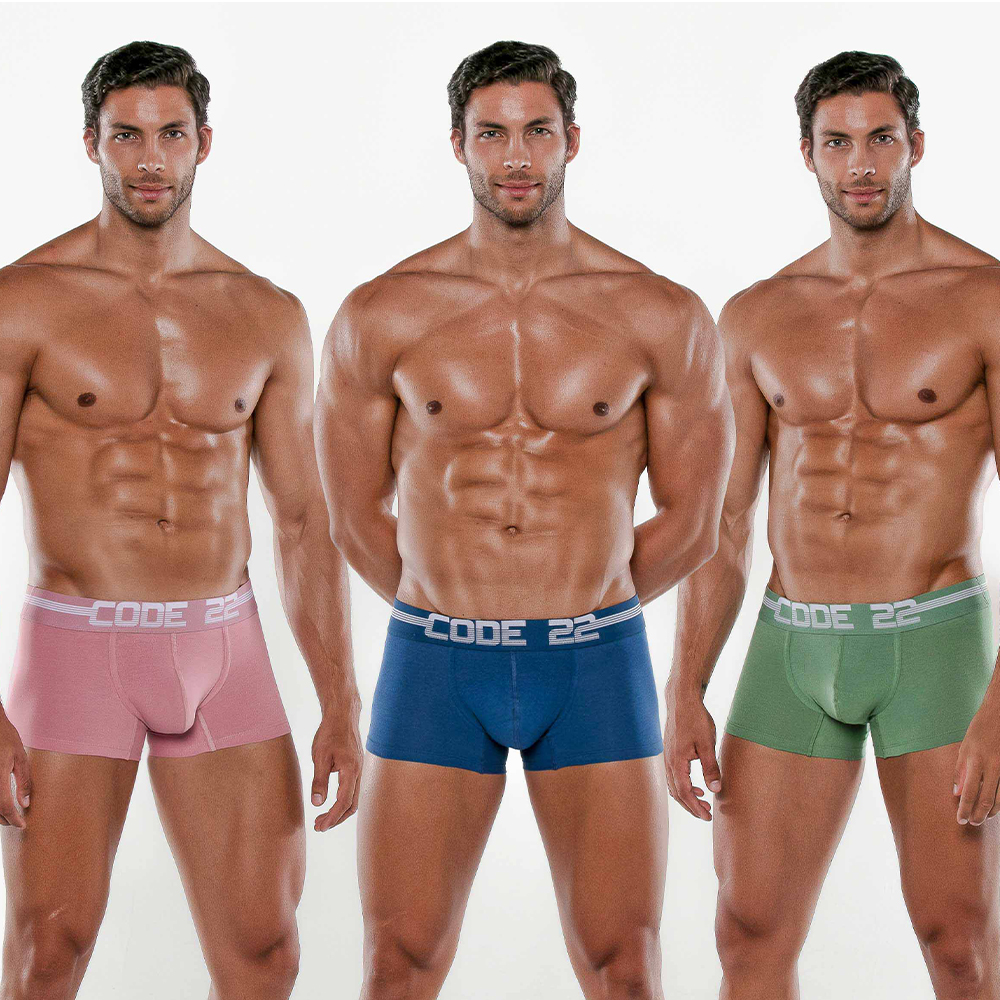 A European-based underwear brand introduced to the shop last year is LeBeauTom. The LeBeauTom BlueJob Boxers are designed in France and manufactured in Portugal. The fabric is woven and dyed in Portugal from cotton imported from the United States. The colour is so cute that everyone would love it. The design of the boxers is minimal, with no seams on the sides but a contoured pouch for good support. These boxer briefs are just made to be enjoyed at any time of the day and at any occasion.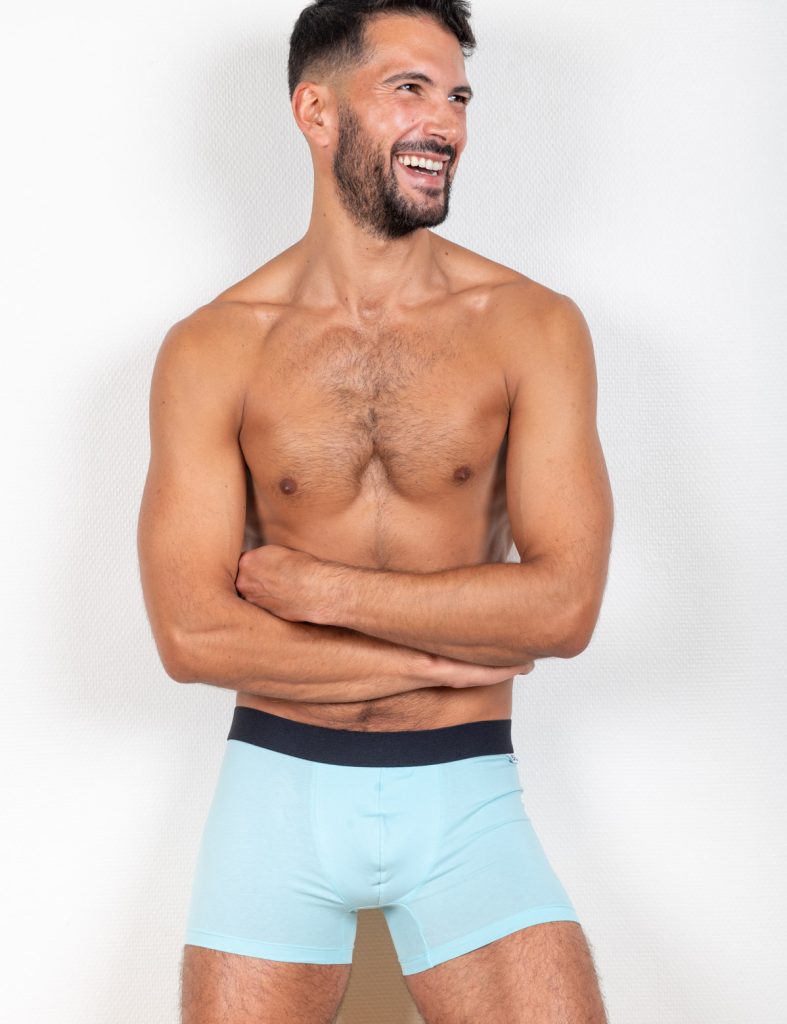 Imagine you have organized a French-themed Valentine's day activity. A petit-déjeuner for breakfast, a fancy French restaurant and a wild night in bed! The French Jock by TOF Paris is just the thing. Even if you don't like jocks maybe you will change your mind with this one! It is fashionable, supportive, comfortable and sexy. This jockstrap is made from a top-quality cotton blend fabric, with some elastane added for stretch and comfort. The combination of navy blue, red and white colours of the design offers a great example of colour blocking, chic design and a European flair. What else can he ask for?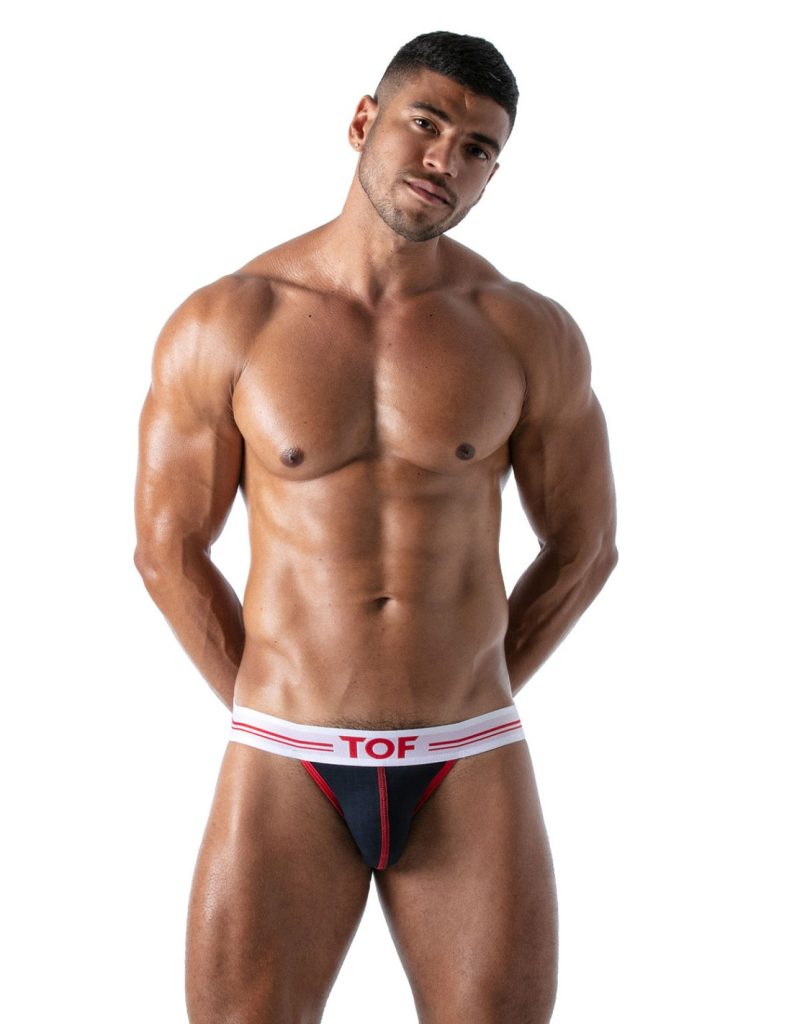 Our next suggestion will please those who pay attention to the design. The Andrew Christian – Massive Nude Ring Jock features a metal ring that holds the sides together, making you feel expensive and ready for everything. Additionally, the sexy beige/gold colour is getting quite popular and would be a great addition for those who don't own any underwear of that shade. The golden Greek key pattern detailing on the waistband and leg straps is a wonderful choice by Andrew Christian, taking its design a step further.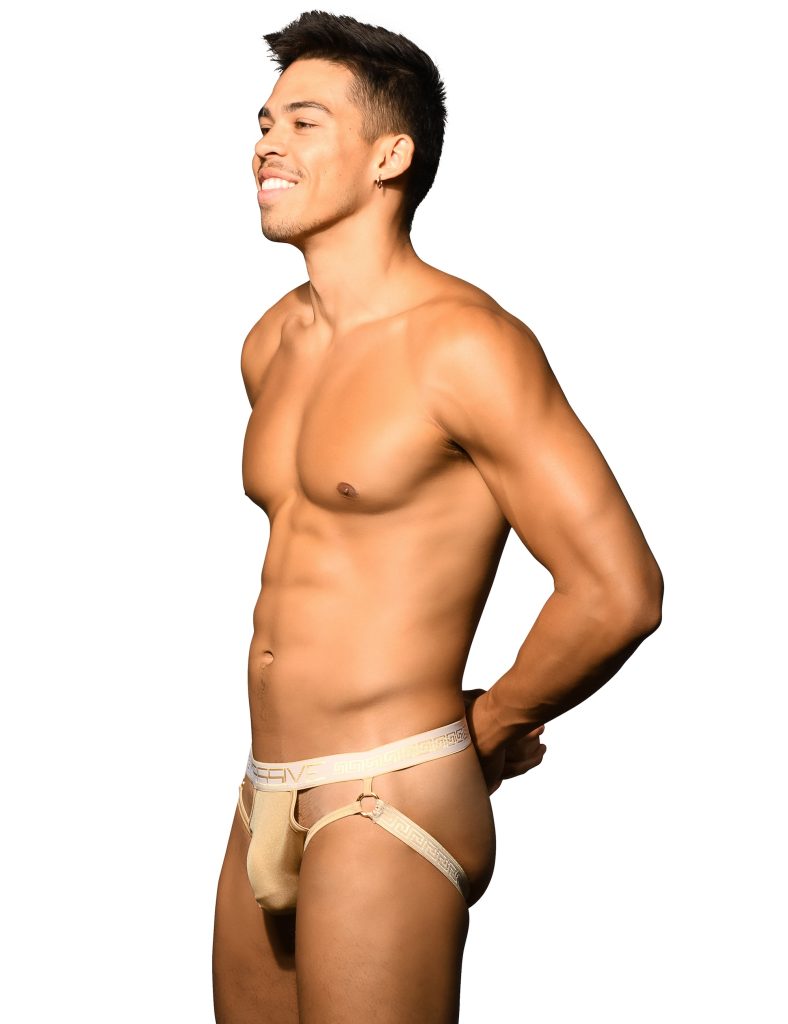 Lastly, the Adam Smith Sweetheart Boxer is the one for those who seek maximum comfort and a hang-free feel while at home. Those boxers are a loose fit, so you can feel free sitting on your couch, lolling in bed or even doing housework! The shiny finish will make you look luxurious, and the soft silky fabric will not limit your activities. The classy green colour will add a sensual touch to how you look at home.