It is June, a month that gives the LGBTQ+ community the opportunity to celebrate, but also offers the possibility to peacefully protest and raise awareness of any of the current issues it faces. Gay Pride is about equality, dignity, freedom and the increased visibility of the LGBTQ+ community as a social group. Apart from that, the Pride has also taken a commercial dimension, as many companies have offered sponsorships and created products related to this event. And one of those products, which stars every year is underwear! We hope that everyone will take the opportunity to get dressed up in fashionable underwear, hit the streets and march in a few parades.
Let's take a look at a guide with the most popular underwear, but also accessories in our store that are perfect for this event and can be comfortably worn with other clothing or their own!
The rainbow waistband on these white briefs of Barcode Berlin reflects the spirit of Pride! This lovely underwear is low rise, made from an athletic mesh that will keep you cool for longer. We are sure that with this fashionable pair of briefs, you'll cause a splash wherever you go! Retail price: 20€, 20.87$, 16,94£.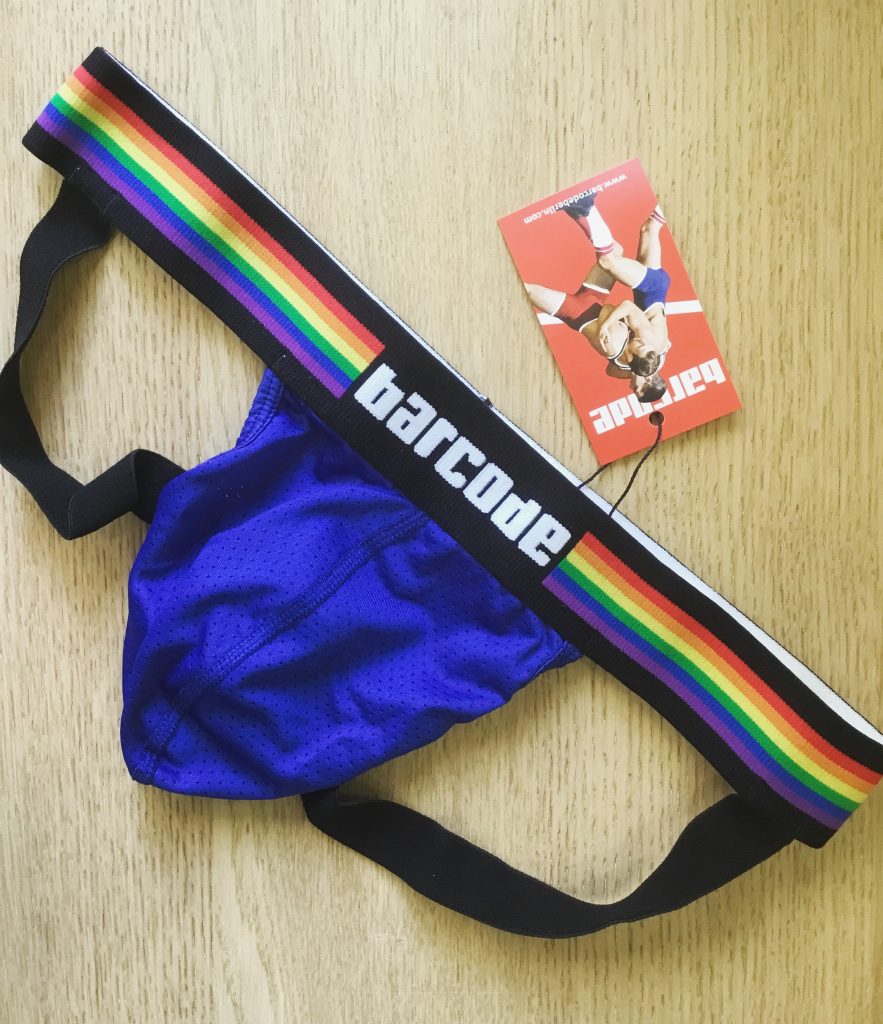 In addition to briefs, the Pride collection of Barcode Berlin also includes a fashionable jockstrap with the same multi-colour waistband. This sexy, low rise jockstrap in blue is made from a breathable athletic mesh, so no matter how long you wear it for, your package will stay cool and fresh. Retail price: 16€, 16.70$, 13.55£.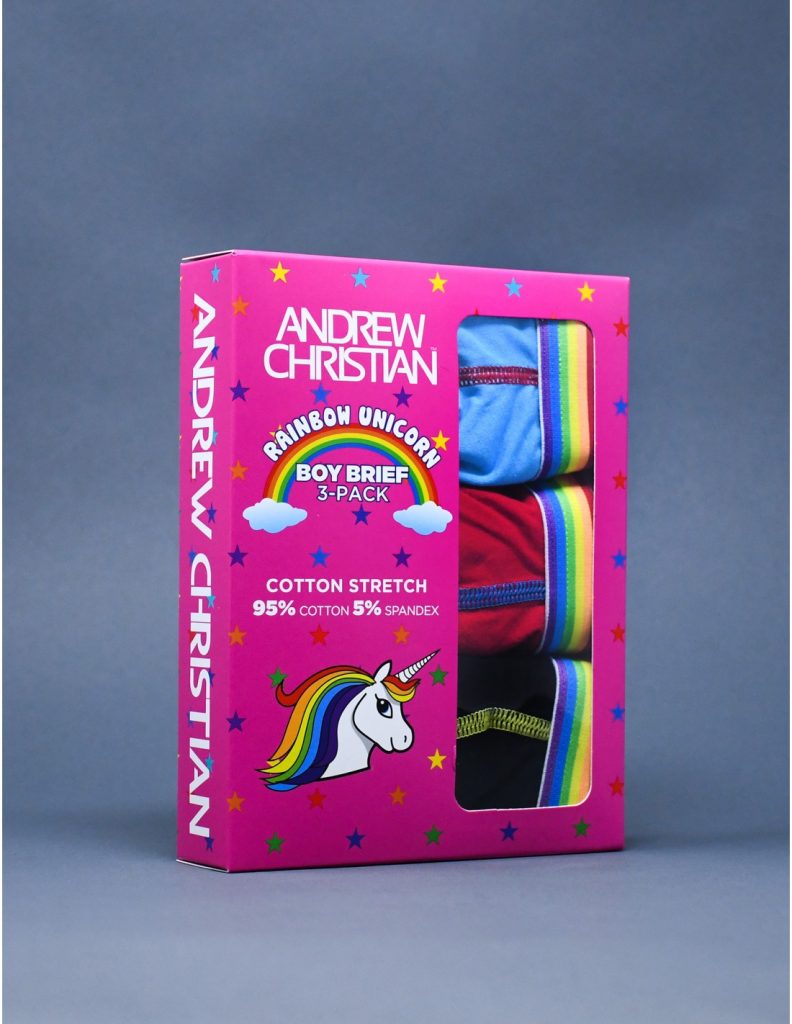 The Unicorn-inspired 3-pack includes bikini briefs in three solid colours, so there's something for everyone in your unicorn herd! These bikini briefs feature a rainbow waistband and discreet branding. The soft cotton blend is as smooth as silk against the skin and hugs every contour of your body, flattering your figure. These bikini briefs are low rise and minimal, so you will feel like you are not wearing anything at all! Retail price (currently on sale): 31,60€, 32.98$, 26.76£.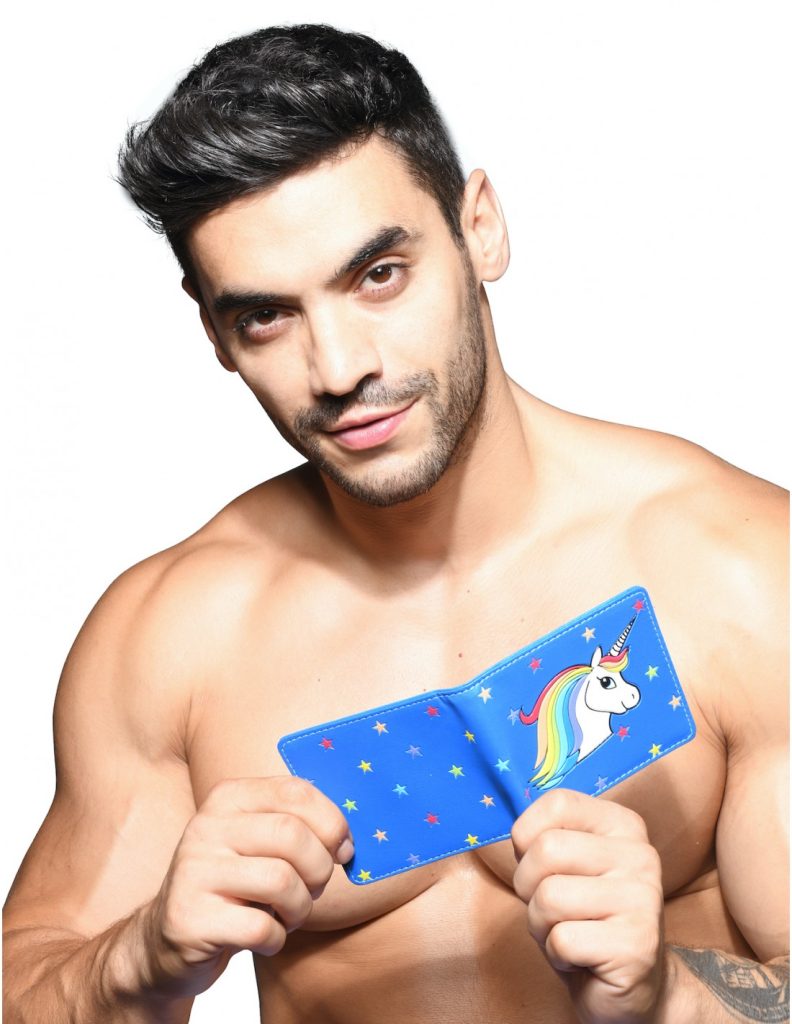 Another vibrant suggestion is the beautiful, practical and fun Rainbow Unicorn Wallet by Andrew Christian. This wallet may just help reflect that inner specialness inside you! Don't be surprised if you get squeals of joy when you pull this out of your pocket! Retail price (currently on sale): 19,13€, 19.96$, 16.20£.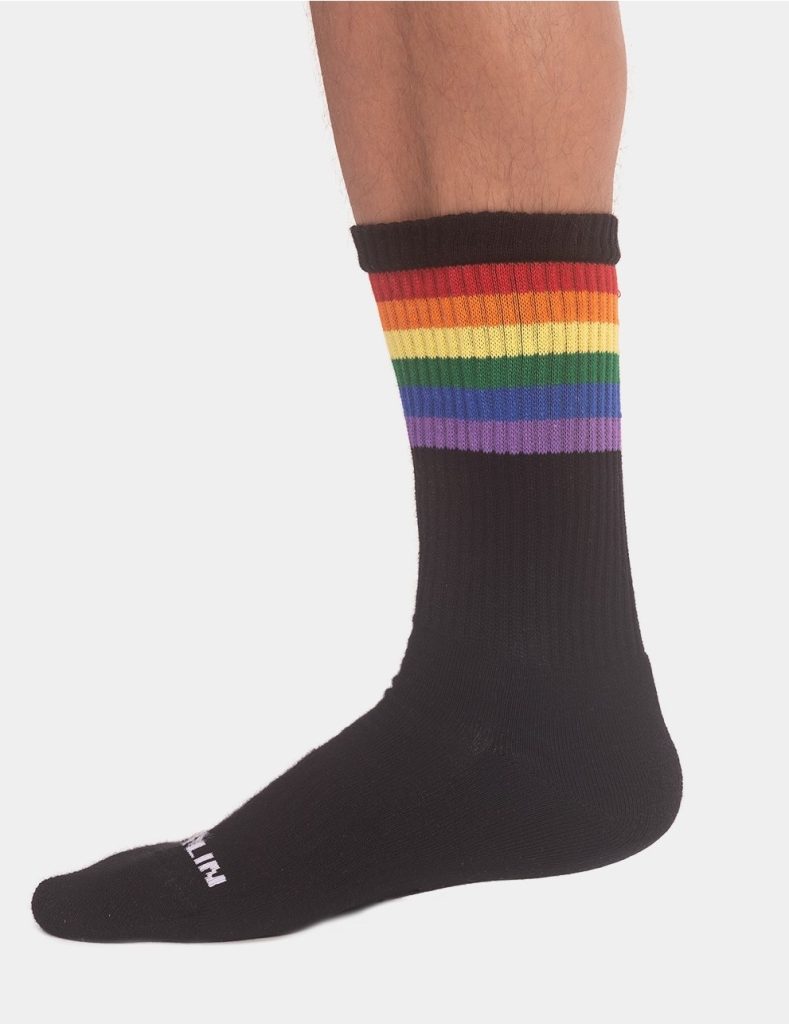 In addition to a fashionable underwear and a beautiful accessory, a pair of socks is always necessary in every occasion! The athletic Pride Gym Socks are made from cotton mix featuring the colours of the rainbow at the top. Wear them with pride, wear them with any outfit! Retail price: 18€, 18.79$, 15.24£.


This sexy French Jock of TOF Paris in vibrant red is the perfect choice for you! The structure is quite unique and the pouch is contoured for space and equipped with a second layer of fabric on the inside for support and better protection. This low rise jock can also be worn on an everyday basis, for play or at the gym. Retail price: 19€, 19.83$, 16.09£.
Black always stars in every occasion! And for Pride, the black Thong Joar of Barcode Berlin could be all you need to express your personality! This innovative underwear features a black fabric made from a unique mix of polyester, polyurethane and elastane. This mix offers a unique feel against the skin unlike any usual underwear fabric and imitates the look of leather or PVC. Retail price: 25€, 26.09$, 21.17£.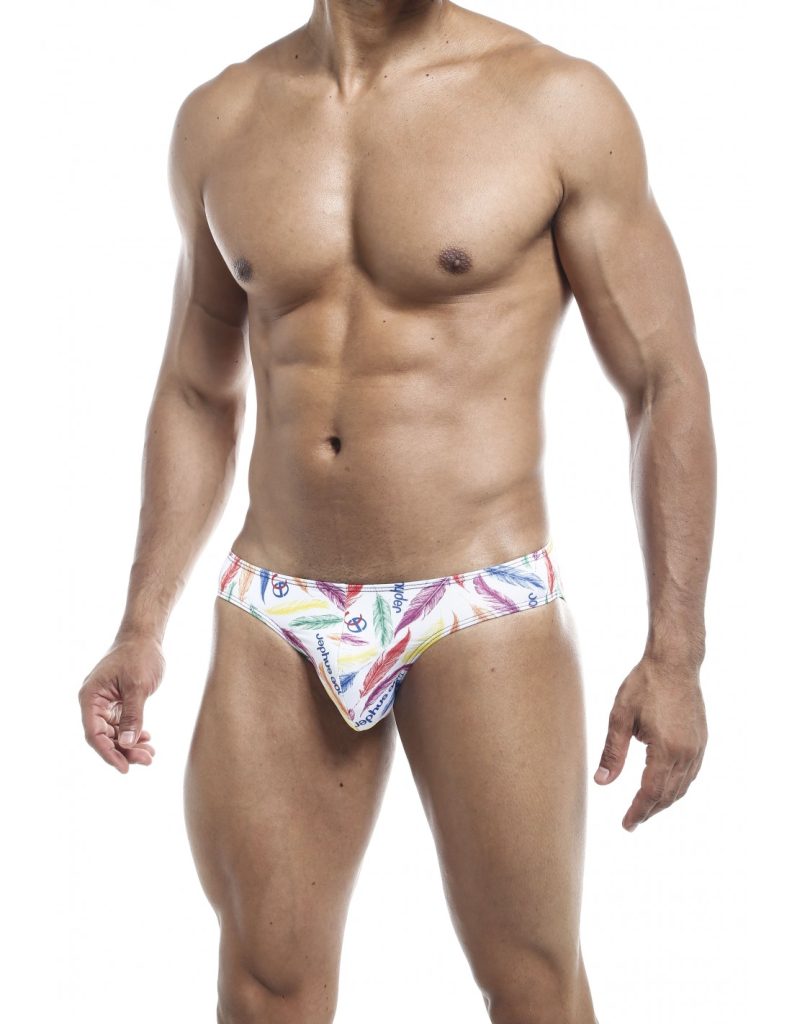 The colourful Classic Bikini Feathers by Joe Snyder is the perfect choice for this sparkly occasion. This sexy number provides a sleek and snug fit, offering optimal support in the front and back, giving you a great shape. The Classic Bikini Feathers can be worn as underwear as well as swimwear, so is great for casual or everyday wear either under your clothes or the poolside! Retail price: 23€, 24$ 19.48£.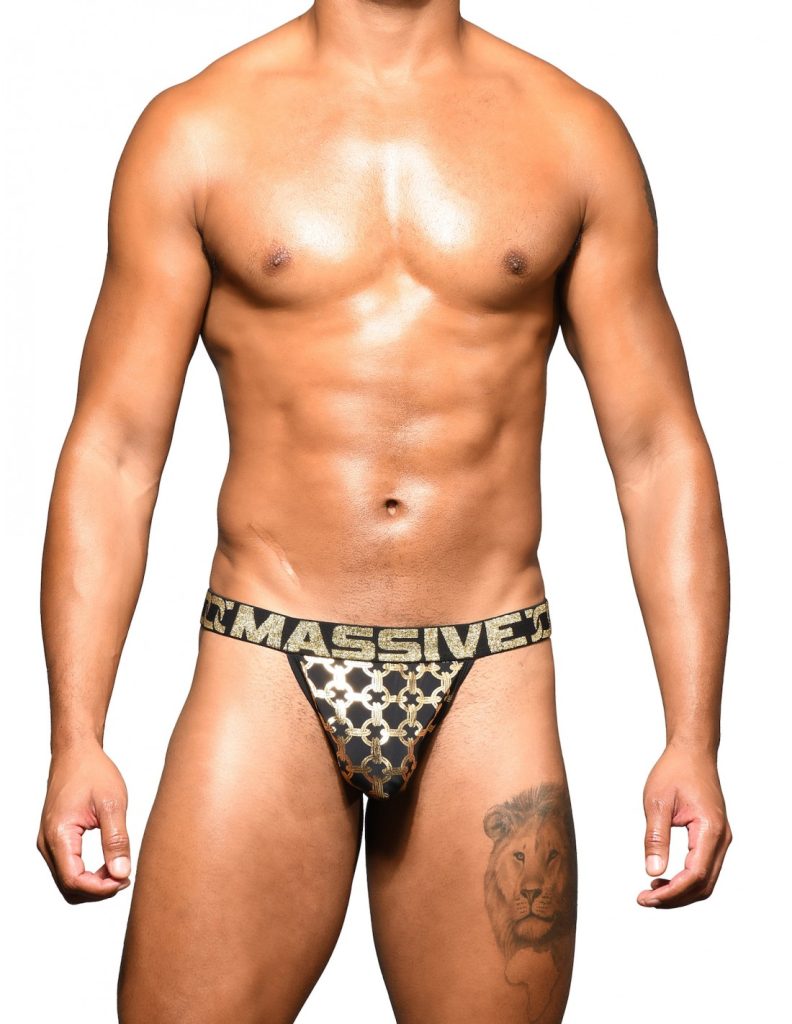 If you want to go with something on the fun yet a quite sexy side for Pride, the Andrew Christian Massive Chain Y-Back Thong is what you are looking for! This impressive, regal design is just the right amount of glamour for a parade. Bright, luxurious and unique! Retail price (currently on sale): 20,63€, 21,53$ 17.47£.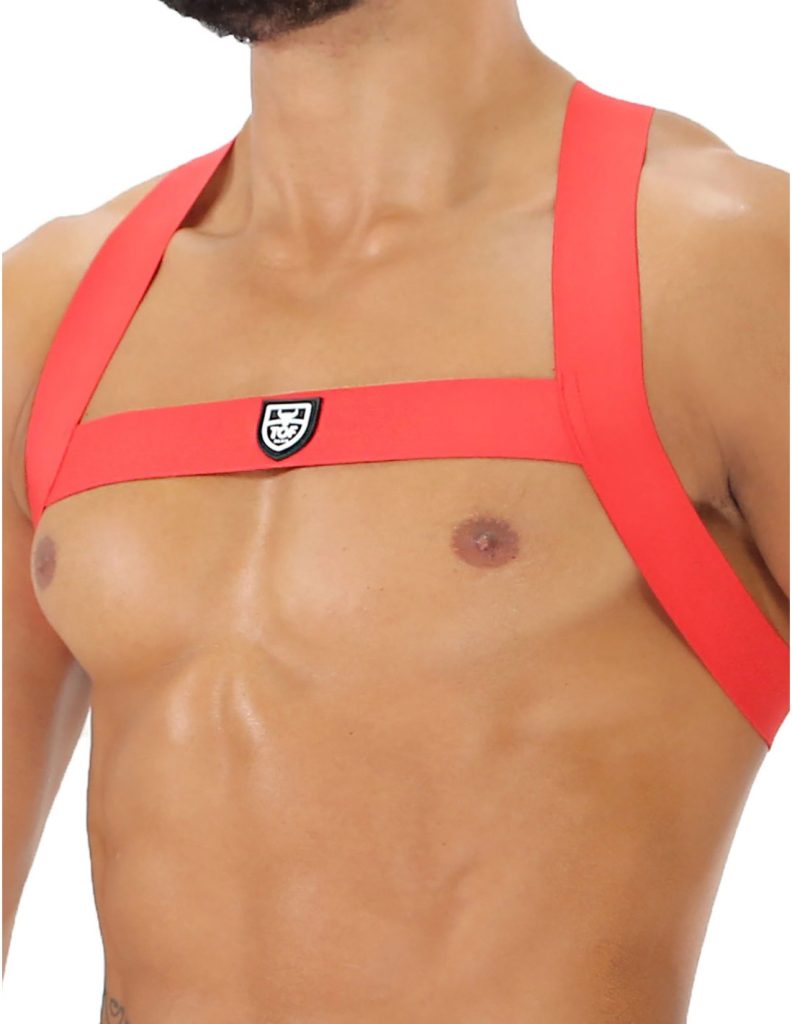 And at the end of our list, is the sexy Fetish Elastic Harness of TOF Paris in vibrant red. This cute harness is perfect to wear for play at home, when out clubbing but also as a fashion accessory over a t-shirt or a shirt. The Fetish Elastic Harness is made from a 3cm wide elastic which hold around your shoulders and chest and criss crossing your back. Retail price: 20€, 20.87$ 16.94£.