Today's underwear review is for the Enhance 'Double Lift' Hip in black by Curbwear. This pair is from the Enhancing collection of the British brand. Jack purchased this pair from Curbwear's website and he was very pleased with the customer service and fast delivery.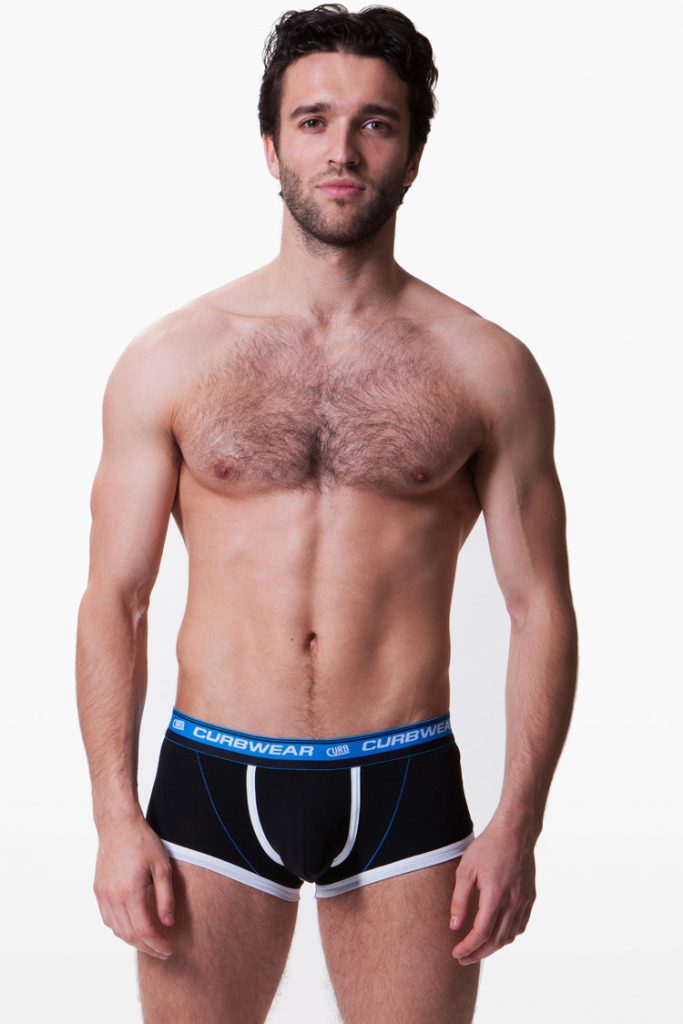 Review by Jack for Men and Underwear
Support when you need it most
Today I am wearing a pair of boxer briefs by Curbwear, a UK brand that produces a range of up-beat, up-to-the-minute men's underwear. The aesthetic of the brand is uncomplicated, masculine male, and the logos and styles make a definite statement about who you are and what you like. (Visit the website and you will see what I mean!)
Anyhow, the boxer briefs I have on this morning – under a pair of lightweight Chinos – are extremely comfortable, as I sit at the desk. My package remains nicely cupped by the special pouch to the front. Usually referred to as enhancing, I find these pouches make all the difference in terms of comfort – if they are correctly designed. I guess it all depends on what your own particular attributes are, and some guys like to wear only traditional boxers, or nothing. But with experience I have learned that the best for me, with my particular attributes, is a lightweight, close-fitting brief or boxer brief with a good enhancing/comfort design.
The Curbwear boxer briefs I have on are, I think, called "Enhance 'Double Lift' Hip", and they have an inside pocket and an outside 'U' for extra boost. Black, blue waistband with white logos, and white trim, they look excellent.
They are made in Portugal, (93% cotton, 7% Elastane) and the fabrication quality is very high. Good material, good construction and good design (among the best I have come across). They wash pretty well too.
So, that's my recommendation, as we leave miserable winter behind and swing into Spring. I think there is a 3 for 2 offer at the moment, check the website, and if you order on line you might get a nice greeting from Benjamin, the company's Active Helper. Ha!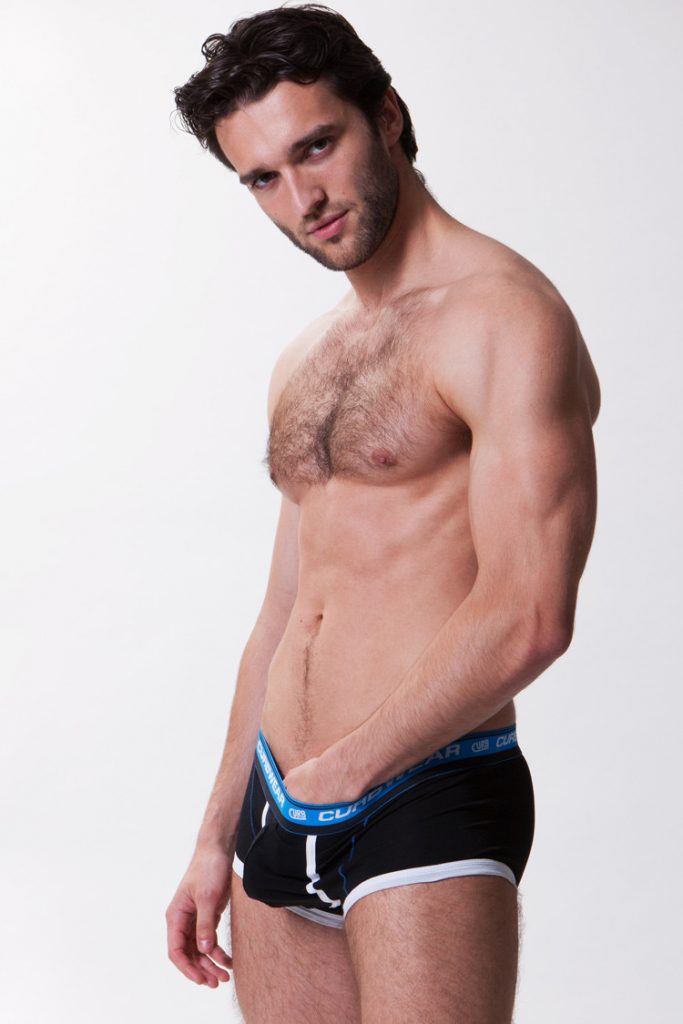 At the time of this review the Enhance 'Double Lift' Hip Black was available in three sizes: small, medium, large. The retail price was 18GBP (~21.16 euro, 22.44 USD, 29.33 CAD, 19.06 AUD)