Underwear review for the 2(X)IST Sliq Micro Brief by Brian
American designer 2(X)IST has developed a unique niche for themselves in the underwear world. They make high-quality and at times cutting edge products, but successfully market them to a large, diverse audience. For my money, they make some of the best briefs available today. They make a range of styles, and all characterized by well-made fabrics. They do great things with color and prints, and their underwear is always made to last; I've had pairs that have held you for years, still retaining quality, comfort, and a flattering look after many uses.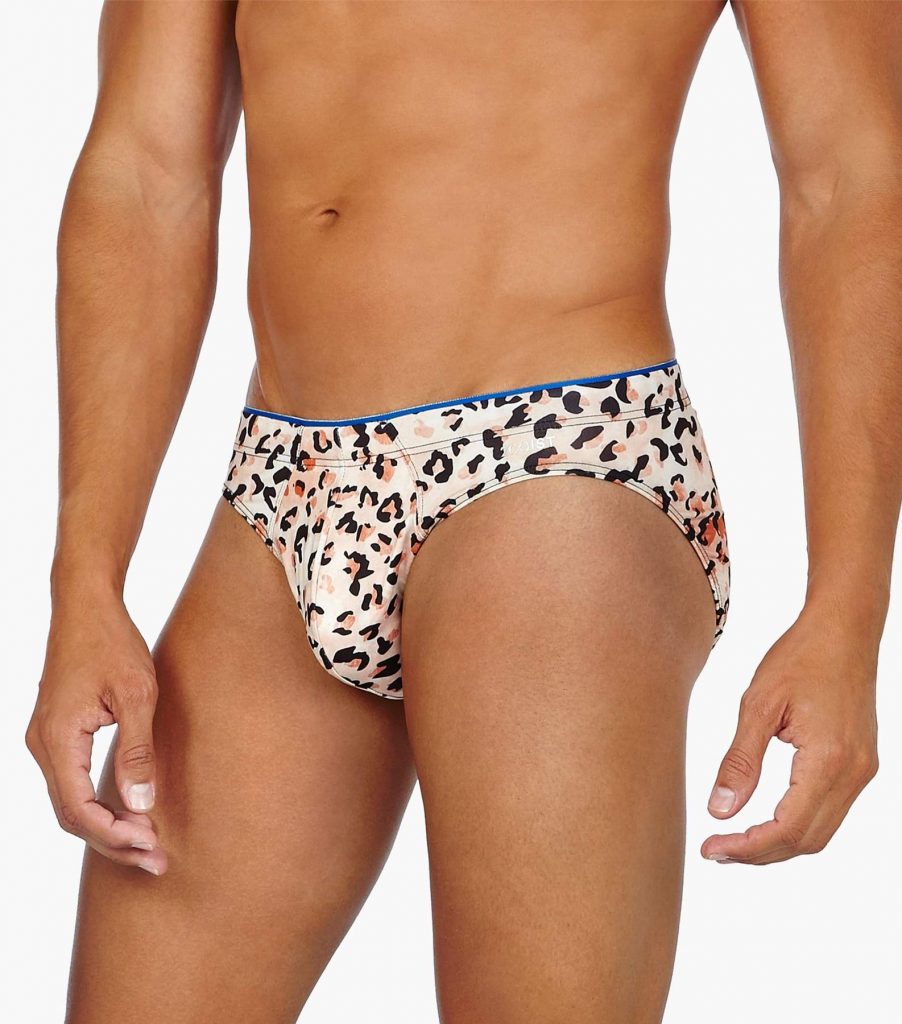 I recently tried the Sliq Micro Brief. The brief is a polyester-spandex blend, and comes in great, bold colors and patterns (I got the Printed Cheetah). As with all the 2(X)IST briefs I've worn, the comfort begins with the fabric. The Sliq Micro Brief is smooth and lovely to touch. The polyester gives a very sleek feel to the brief, and the spandex lends for a wonderful snug fit that molds perfectly to your contours. The fabric feels substantial, in no way overdone but instead providing a feeling of quality and care, that in my mind helps provide both comfort and confidence. The snug form-fitting quality is very flattering, amplified so much by the smooth and tempting feel of the fabric.
The construction and design of these briefs is great too. The pouch lends a nice contour to help highlight your natural shape, and the back is seamless and never rides or bunches up. The smooth fabric is not only comfortable and welcoming of touch, but also provides a free movement, equally supportive and flexible.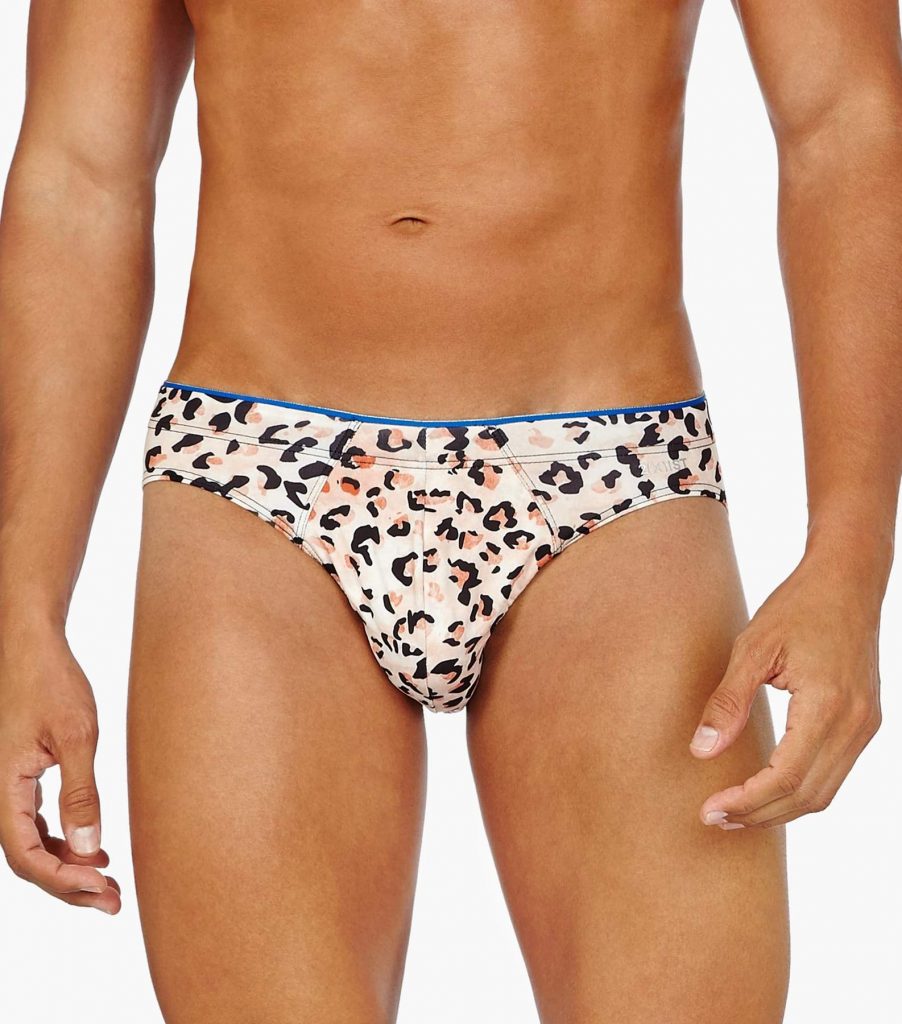 There are a couple of unexpected pros and cons to these briefs. I love them but won't wear them just anytime or anywhere. While they feel great against your skin, polyester is not the most breathable fabric, and probably not best for hot days when you are out and about. On the other hand, the Sliq Micro Brief is advertised as quick drying, the high-quality, substantial feel of the fabric makes me think you could easily wear them as a swim brief, perhaps perfect for an impromptu trip to the pool or beach.
I can say that I like them enough that I am going back for more. Next on my list is the Animal Tie Dye Print and the Edgy Stripe. The bold, confident feeling of comfort I get wearing these briefs is something I want more from in all my underwear, and the bold colors help them feel that much more inviting. I like wearing underwear that helps provide a clear, personal expression, articulated perfectly in the catching designs and sleek form-fitting construction of the Sliq Micro Brief.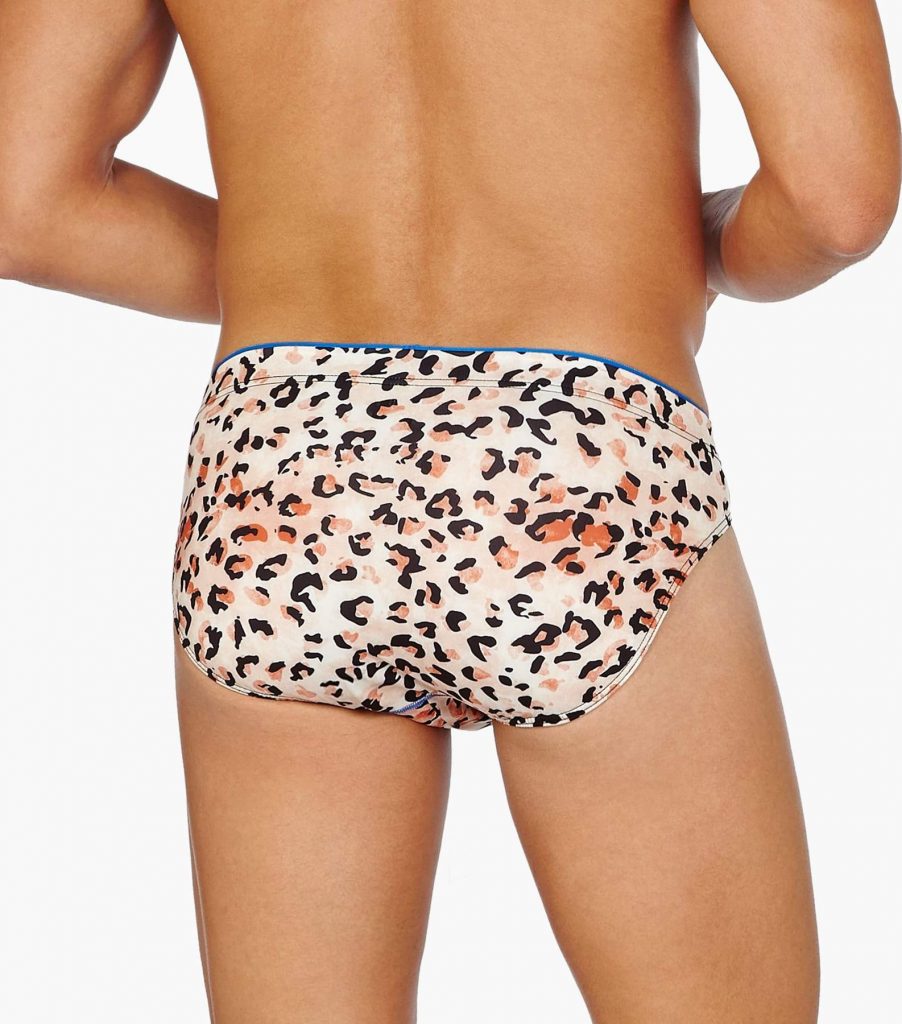 ---
Many thanks to Brian for sharing this review with us and for allowing us to publish it.
Direct link for this product: 2(X)IST Sliq Micro Brief