Underwear reviews by Marc Delavigne for Men and Underwear
The Taiwanese underwear brand Kingstyle has already been covered on this blog several times. The company's characteristic system of 5 different pouch design series lets you choose how you want to carry your manhood – upright or downward – and whether you want the pouch to be discreetly integrated in the garment or attached outside for maximum bulge visibility. More details of this system are explained on King Style's website. In today's review we discuss three completely different styles of briefs: the classic "Series D Contemporary Cotton Briefs", the sporty "Series D Eco-Fashion Tencel Fiber Briefs", and the "Series A Tiger Cotton Briefs" with their flashy tiger head print. The common properties of all three samples are an excellent production quality and soft fabrics, very pleasant to wear. Like in all of King Style's products there are no hard, itchy seams or labels. The care instructions are printed on the fabric. Another common feature is the separate mesh pouch for your jewels that effectively prevents rubbing and provides good ventilation.
Series D – Contemporary Cotton Briefs
This model is King Style's body-fitting version of the classic white briefs. The blending of 95% USA-grown cotton with 5% spandex ensures the necessary stretch for adapting to your body's contours. With its full frontal and rear coverage and its classy but unpretentious silver-grey waist band carrying the brand's logo and name in white, I find the white version of these briefs particularly elegant in combination with a black shirt. The outside pouch of this series D model is visually not too dominant but gives your manhood ample space to curve naturally downwards without being squeezed. In case you prefer the upright orientation, the Contemporary Cotton Briefs exist also in a series C version. Furthermore, there are boxer brief editions, both in series C and D. For the whole Contemporary Cotton product line you have the colour choice between white, black, red, and purple grey.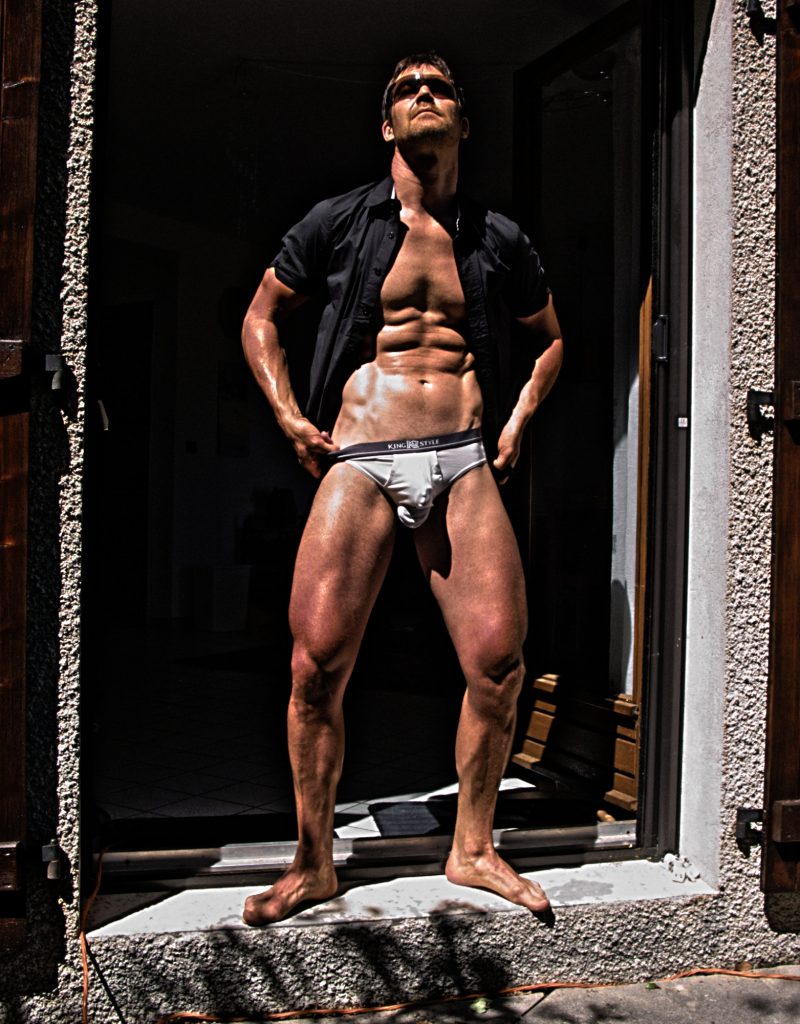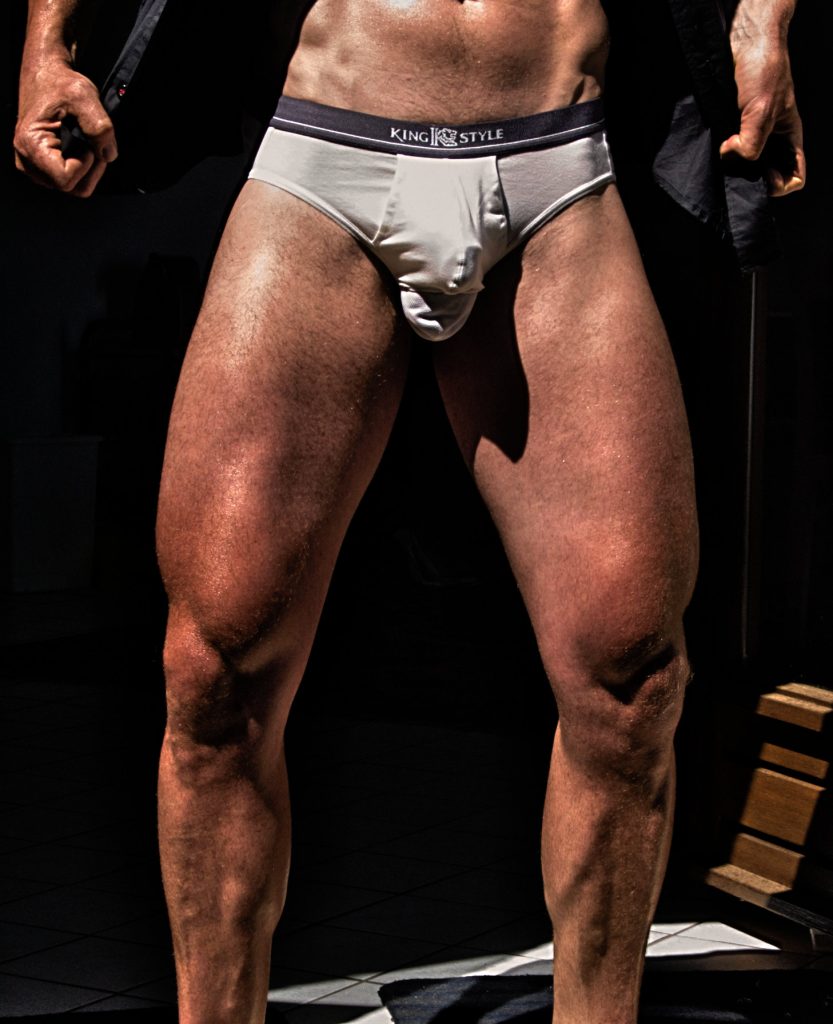 The Series D – Eco-Fashion Tencel Fiber Briefs
The second pair of briefs we received can well serve as sports underwear. It is made of a very lightweight blend containing 50% Tencel®, 37% nylon, 6% micropolyester and 7% spandex. Never heard of Tencel®? It is a branded (by Lenzing AG) version of Lyocell, a modern category of fabrics made from wood cellulose. The particularity of Tencel® lies in the sustainable, pesticide-free agricultural origins of its raw material – mainly eucalyptus wood grown on farms – and the non-toxic production process. You can slip into these briefs with the pure conscience to have your parts wrapped in an ecological garment. And when – after years of faithful service – it will have reached its end of life, it will even be biodegradable (try and put it in your composter… after some time you can basically turn it into tomatoes and potatoes).
But let's go back from theory to the product discussion. I wore it under my cycling pants on a longer bicycle trip and found it very comfortable, robust, breathable and fast-drying. Its pouch design belongs to series D (see e.g. the previous chapter); there was enough space for everything and no rubbing. The cut is low and sexy but offers full coverage. The navy blue colour with the two white stripes on each side give a modest but sporty look to this garment that you can confidently strip down to.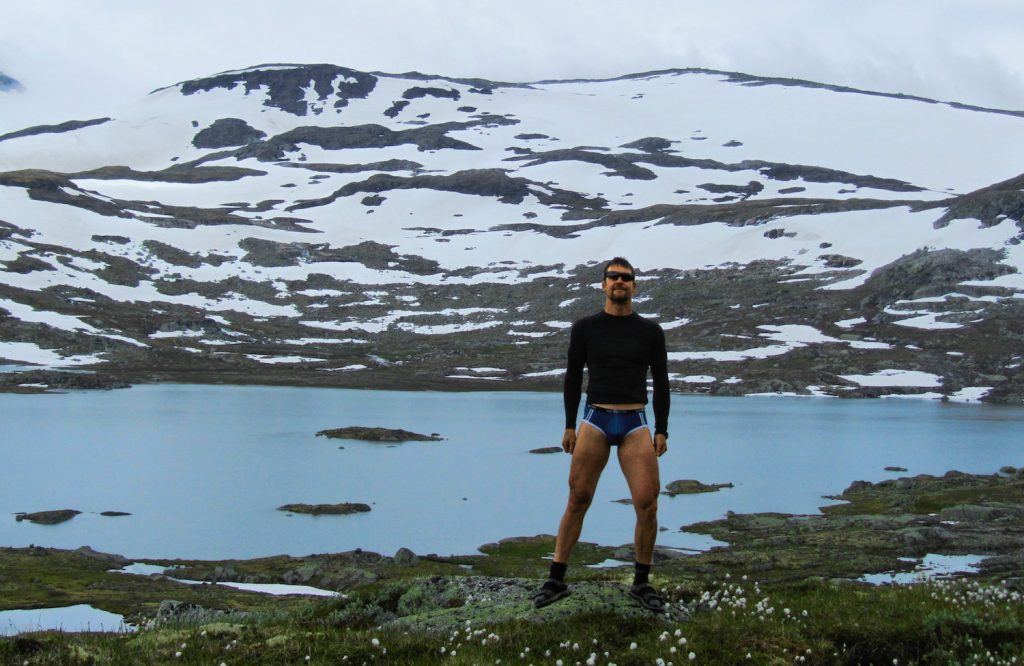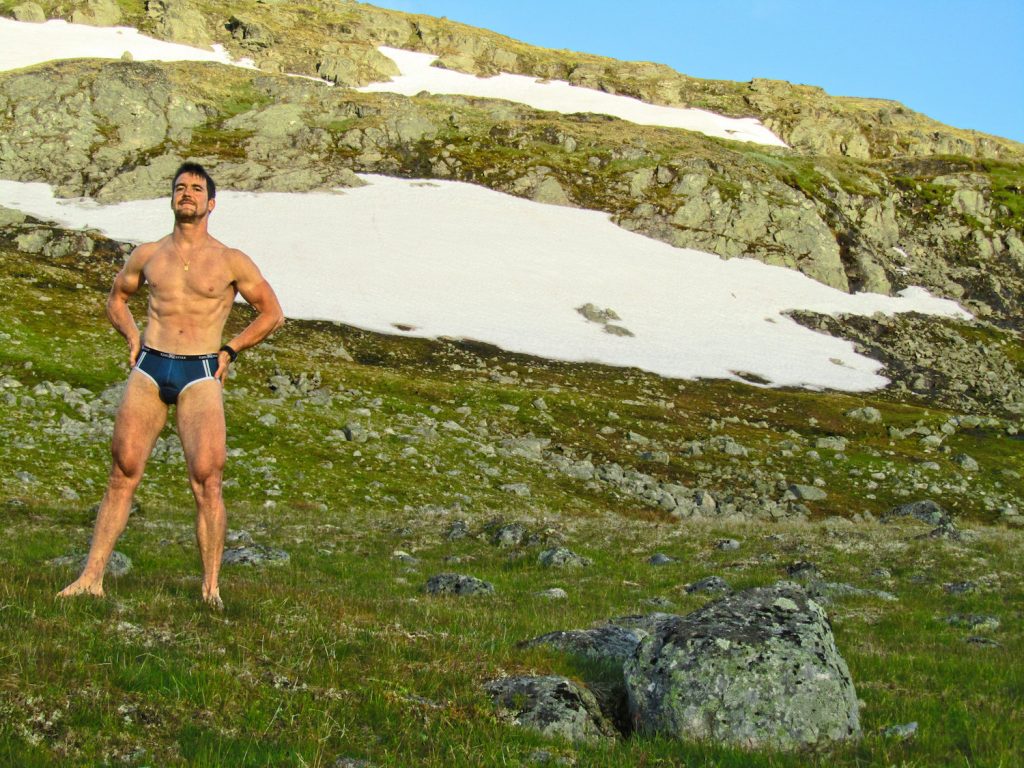 The Series A – Tiger Cotton Briefs
The last creation discussed today belongs to King Style's series A, a design where you carry your member upright in an extra pouch hidden inside the garment. Your appearance will be less phallic than with the series C products where the upright pouch is attached externally (see my previous review). Despite the reduced visibility of your assets and the full rear coverage, "modest" would not be the right word to characterise this piece of underwear displaying a colourful tiger head with a piercing facial expression and sharp teeth prepared to devour anybody coming too close. Thanks to the 5% spandex component in the cotton fabric, the tiger's lower jaw and chin form the pouch stretching over your two lower parts (don't worry if you look into the mirror and see a tiger with a swollen jaw; it doesn't have toothache; you are just well endowed). The print makes a very solid impression and should not flake off easily. Nevertheless, I would not risk the bright colours by exposing the fabric to the friction from sports or other movement-intense activities. I rather consider these briefs as the ideal choice for showing off in the right circle of friends. They are a great addition to King Style's collection.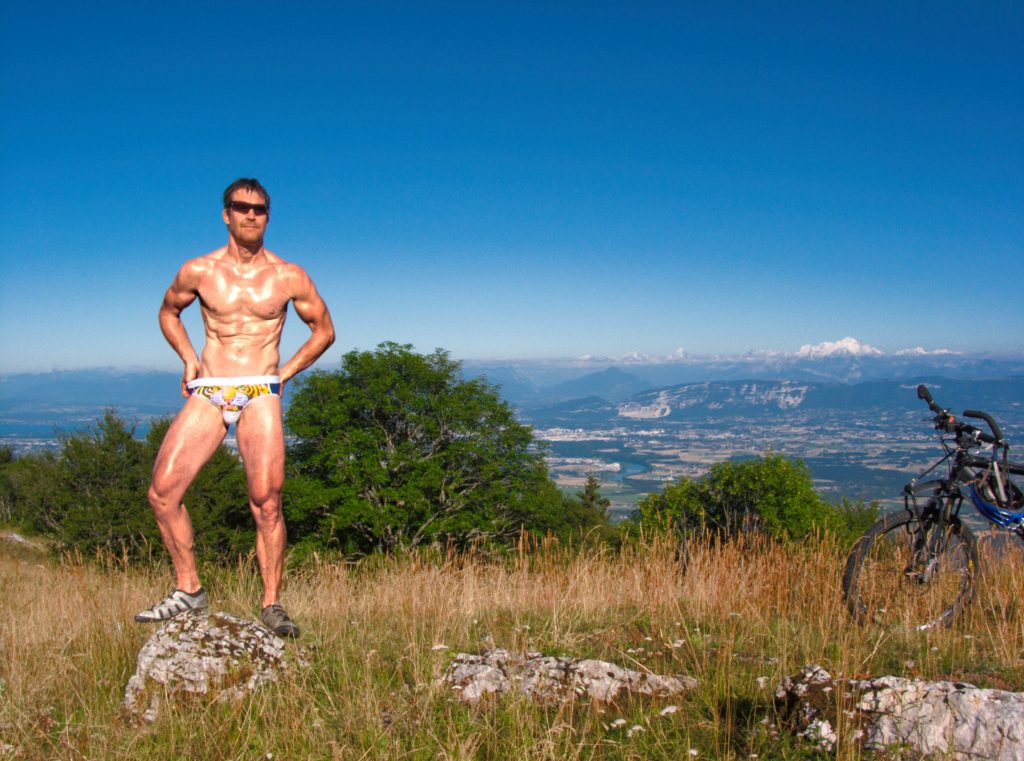 Summary
I am very positively impressed with all three models, each having its very own style and wearing context. To choose the correct size, make sure to consult the size chart included in the product descriptions on the two web shops. The samples under test were all in L, which fitted my 1.85 m (6″1′) frame fairly well, but having a slim waist I would tend to buy the M versions.
King Style's product sales are presently in transition from the old Australian Ebay shop to their own, brand-new anglophone web shop. At the time of this article the Contemporary Cotton briefs and the Tencel briefs are available on the new site (14.90 USD and 21.90 USD, respectively), whereas the Tiger briefs are still sold on the Ebay site (23.00 AUD). I was told that by the end of October all products will be available on the new site.
I would like to thank King Style for kindly providing the great samples!