Men!
Web-exclusive editorial for Maximo Magazine, featuring model Kevin Vajndorfer of M-Management and Nomad Management captured by photographer Jury Krajcik.
Model Charlie Matthews of DT Model Management photographed by Tyler Rowell in underwear by Tom Ford for Victor Magazine.
Our Instaman award this week goes to model Owen Lindberg.
Book cover model and bodybuilder Brandon Schlaegel gets featured in the 2BExposed magazine in photos by Jorge Munive Photography.
Model Andrew gets photographed by Oksana Levchenko in Emporio Armani briefs for Coitus Online.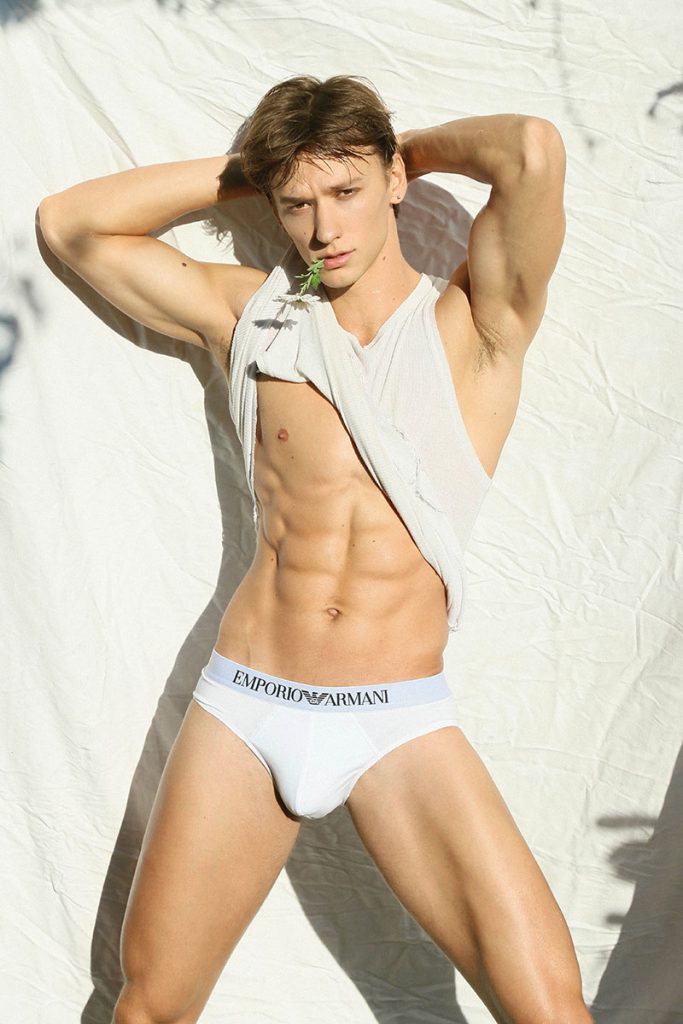 ---
Underwear!
A new print in the Pow range of Supawear called Pow Beast. Watch the video presentation here.
New collections released by C-IN2 and among them the reworked GRIP range.
The new Relay jockstraps in three colours by Cellblock13 just arrived at jockstraps.com.
Get behind the scenes with Todd Sanfield and the shoot for his 2020 underwear collection in Detroit. Watch the video here.
New collection called Hibiscus from Kale Owen just landed at Men and Underwear – The Shop.