For most of us looking through our underwear drawer every morning to decide what to wear is a kind of ritual. There are days that you feel like wearing something colourful, especially when is cloudy and rainy outside or days when you want to wear something special to match your mood, occasion or that day of the year. Halloween is two weeks away and it is one of the best days to wear those beautiful skull briefs you have just bought or that orange pair of trunks you saw the other day, or a pair or boxer briefs with skulls print your friend brought you. Enjoy our guide below with a small selection of designs, we think, are just perfect for the day!
Andrew Christian – Bite Me
If you want to go with something on the fun yet a bit scary side for Halloween, the Bite Me briefs by Andrew Christian is what you are looking for. Featuring cobwebs and mouths ready to bite might do the trick for the special day.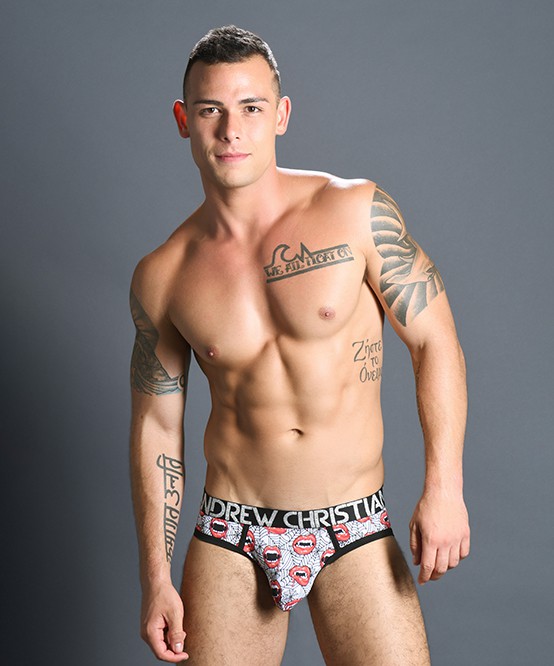 MeUndies Boxer Briefs – Adventurous – Lights Out
If you had something with skulls on in mind then you should probably go for the Lights Out print of the Adventurous collection of MeUndies Boxer Briefs. Not only you get the skulls on your underwear but they also glow in the dark for an extra layer of fun!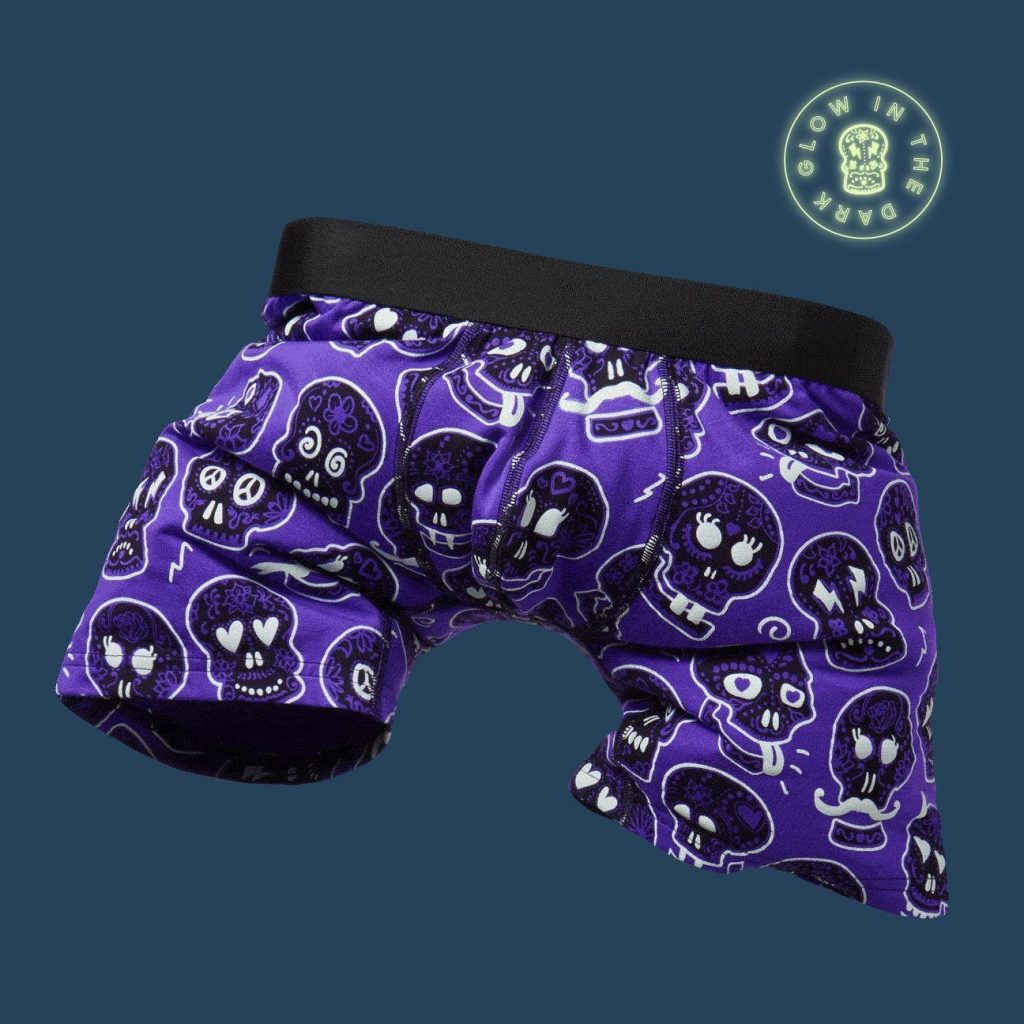 Skull & Bones – Googly Eyes Peek a Boo Briefs
Even just the name of this American brand brings Halloween in mind for many! One of Skull & Bones prints should definitely be included in this year's guide and the one we chose is the Googly Eyes backless brief. Featuring, well, skulls and bones along with some fun eye balls, this jockbrief will certainly put a smile on whoever sees you wearing it!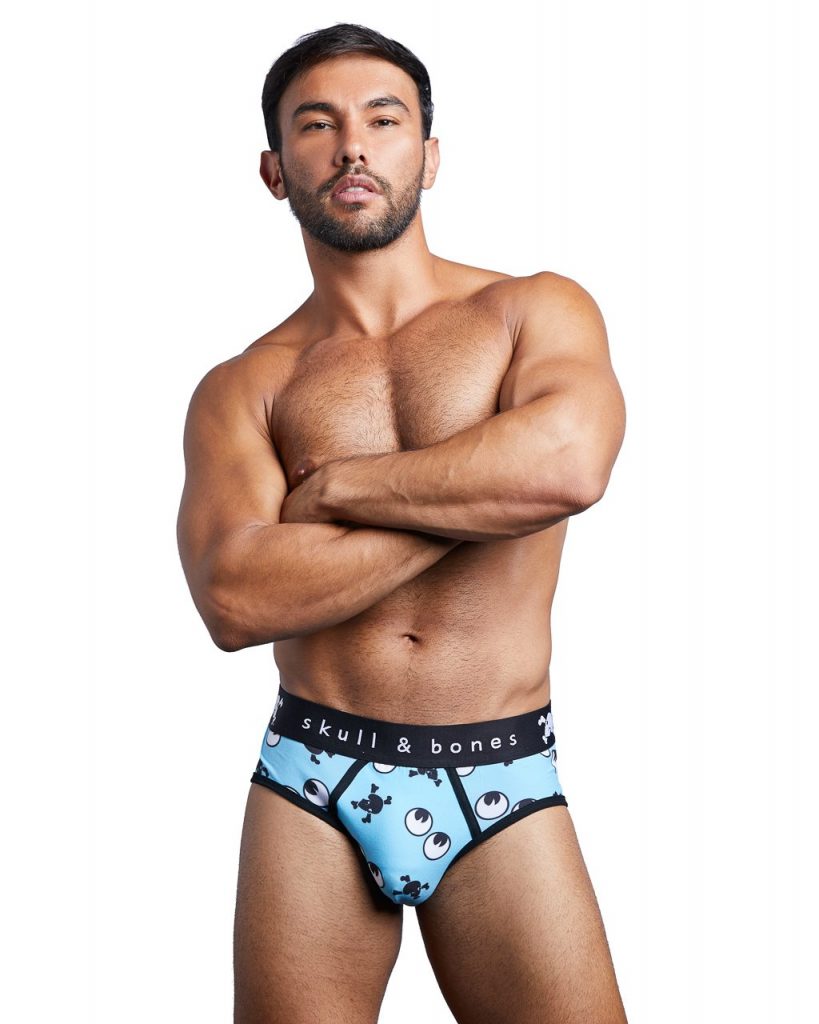 DMXGEAR – Anatomically Fit Briefs – Orange
Leaving aside the funky prints for a while, orange with black is a great combination for Halloween. Think orange pants, black sweater and the Orange Anatomically Fit Briefs by DMXGEAR underneath. It's fun, comfortable and yet, keep you well in the mood of the day!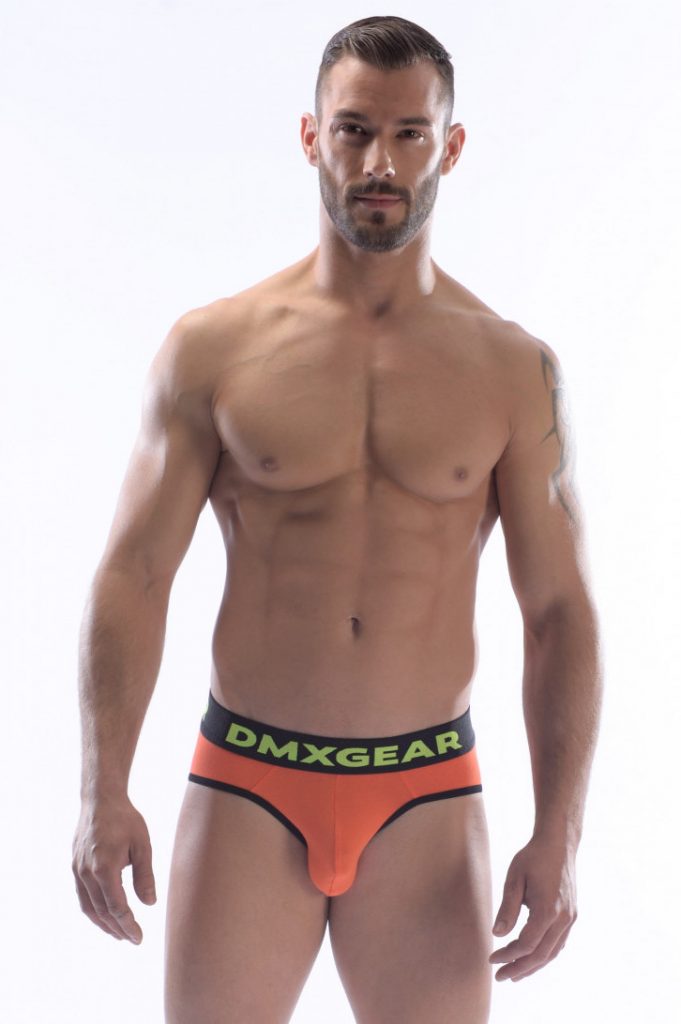 TomBoyX – Iconic Briefs – Trick or Treat Print
Our next underwear comes from a body positive and gender fluid brand called TomBoyX. They have a very nice Halloween special and limited edition collection this year from which we chose the Trick or Treat Print in TomBoyX's iconic briefs style. Orange base with all sorts of Halloween sketches in black to put you in the right mood for the day!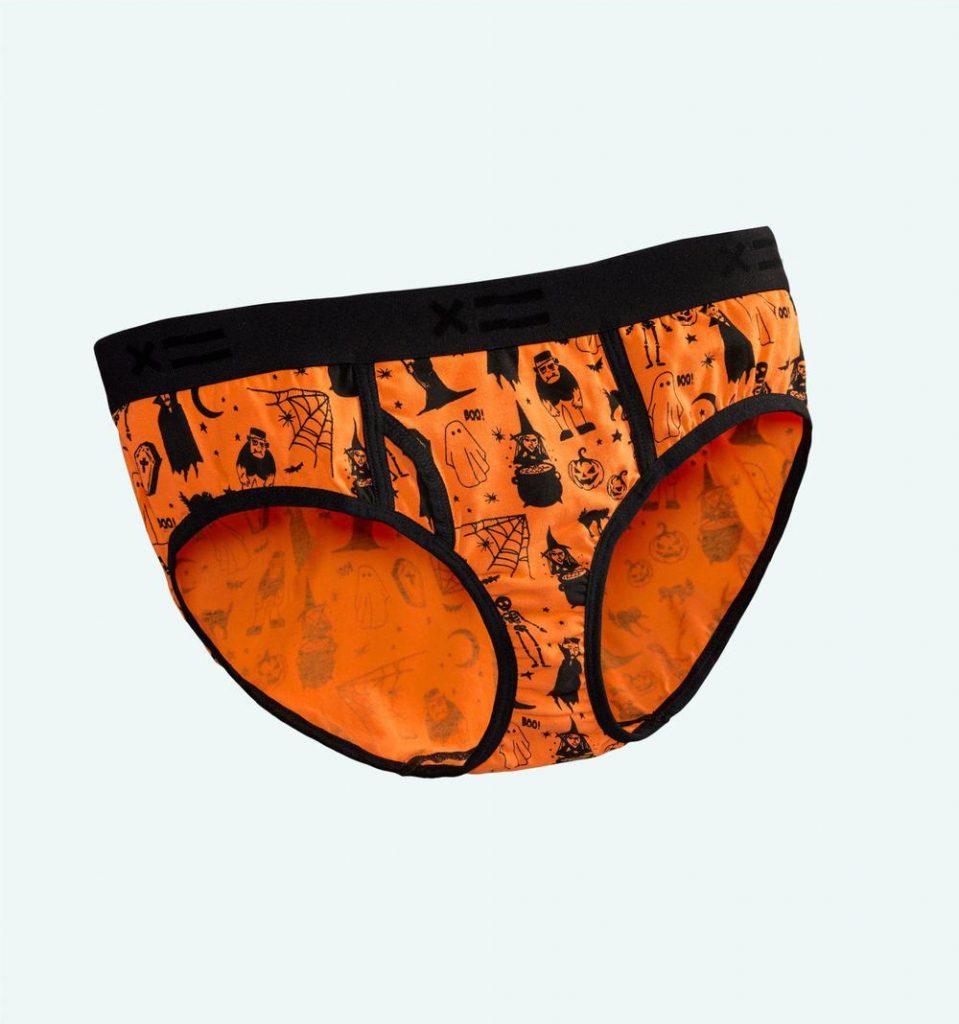 Emporio Armani – Mega Logo brief
For those of you who wouldn't wear anything else apart from black on that day, our recommendation is the Mega Logo Brief by Emporio Armani. Classic style with two big Emporio Armani logos in red and white with just enough colour to break up an all black outfit on the day.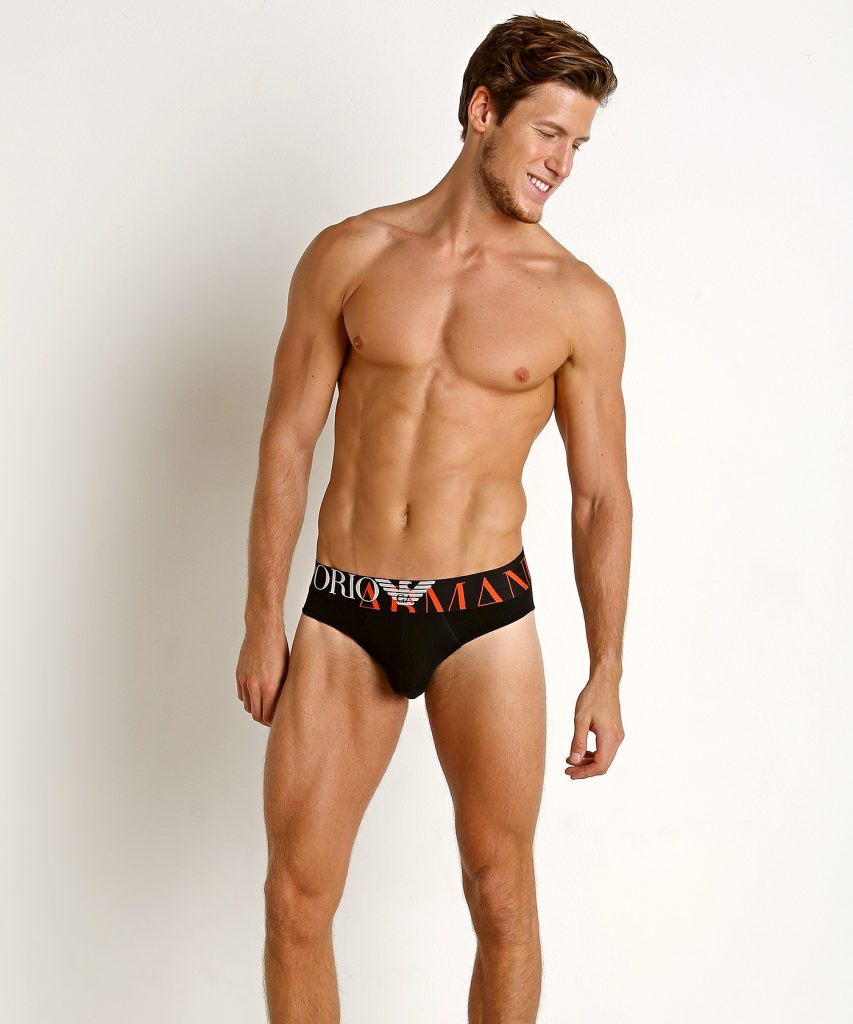 Bonds – Fit Trunk – Day Of Dead Floral
Back to prints and one more beautiful pattern by the Australian brand Bonds perfect for Halloween. The Bonds Fit Trunks in Day Of Dead Floral pattern features white and red, day of the dead inspired, sketches on a black background. This cotton based fabric is combined with a black and white waistband.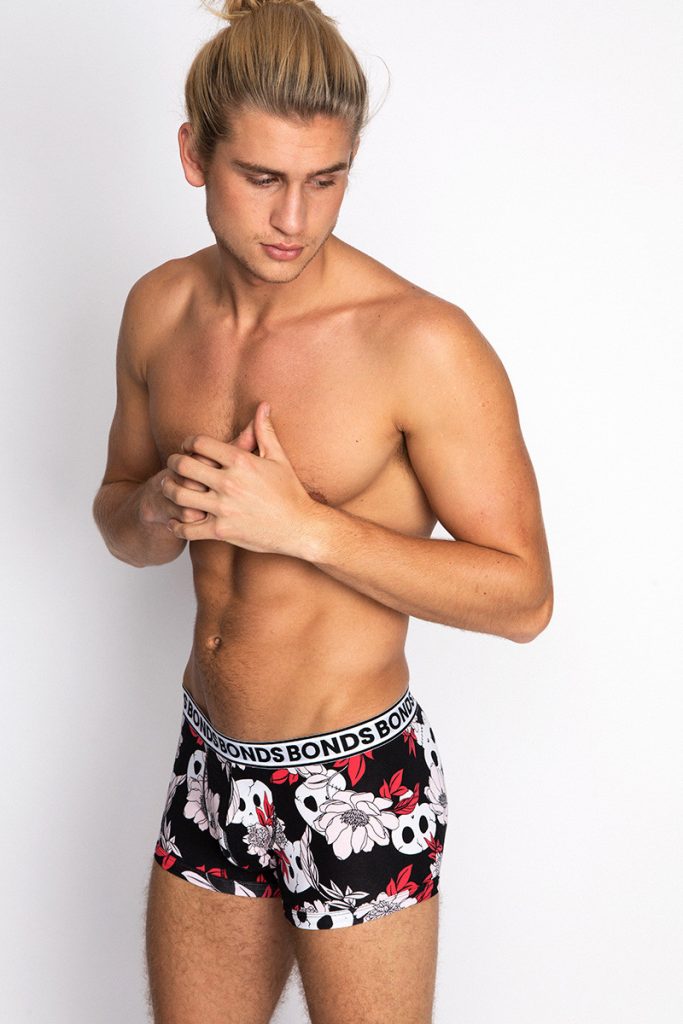 Undiz – Boxer Cotton Tatooniz
One of the most affordable options in our Halloween guide today comes from French brand Undiez. The Tatooniz boxer briefs come in a white cotton fabric printed with black skulls to match the day but also hearts, keys and even, pizza slices (!) allowing to be worn in other occasions as well!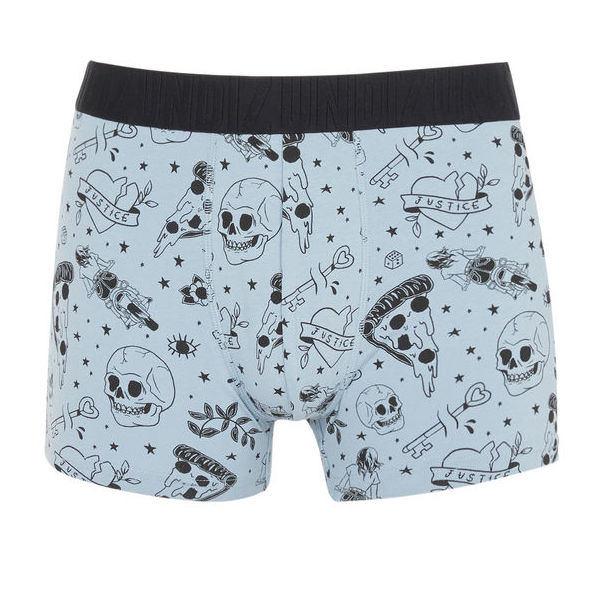 JOR – Rivera Printed boxer
Another very nice print with a Day of the Dead inspired print is the Rivera Printed Boxer by Jor. The Colombian brand has created a vibrant print on a polyester blend fabric that is sure to get you in a mood for Halloween and Dia de Muertos alike!
Jack & Jones – 3 Pack Boxershorts
Last but not least a three pack by Jack & Jones at an affordable price comprising a full on Halloween print, a Day of the Dead print and a black solid in case you want them all. Made from a cotton blend fabric these long boxer briefs are available from small to double extra large to fit most.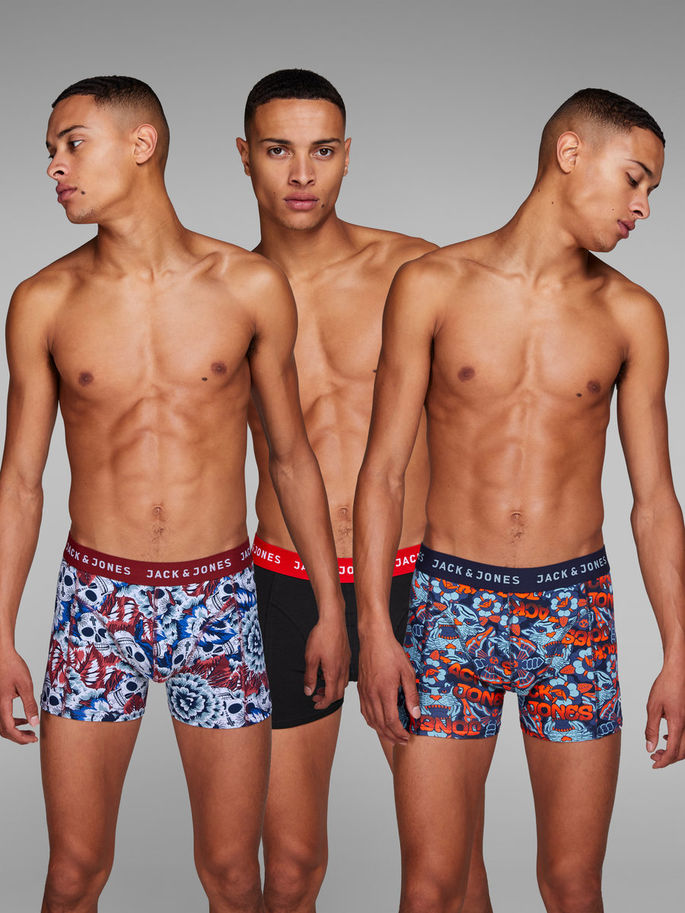 We hope you enjoyed pour Halloween guide this year! Happy shopping everyone and have a great Halloween!