The time has come to announce the winners of our 5th Annual Men and Underwear Awards. The wait is over! We'd like to thank you all and every one of you for voting and congratulate all nominees and winners. On with the show!
The big winner for one more year is Andrew Christian. A brand with a very strong identity seems to be getting stronger and stronger every year despite the fierce competition in the men's underwear market. 2018 was one more brilliant year for the American label, with a huge number 0f new lines, sub-brands, special collections and new underwear styles released. Andrew Christian received a staggering 31.5% of the votes leaving far behind all the other nominees in this category. In second place 2XIST with 14.6% of the votes followed by aussieBum with 11.7%. For one more year we were amazed by the number of brands submitted under the "other option". 47 brands, apart from the 8 we selected as nominees were put forward by our readers! From well established brands such as Jockey to new but very promising such as Walking Jack and many more in between! This shows the expansion of the men's underwear industry but also the scale of this year's voting process, our most popular yet.
The winner of this years Best Model award is Dusty Lachowicz. Dusty is one of the newest faces in the modelling world but he has been very popular among our readers. He has worked with photographers such as Bruce Weber and Mario Testino and his face (and body) have been featured in a big number of international magazines. In 2018 Lachowicz also launched his YouTube channel with fitness and fashion tips among others. He took 29.4% of the total votes leaving behind Philip Fusco in second place with 25.1%. These two great models were followed by Pietro Boselli who received 13.4% of the votes and last year's winner Charlie Matthews with 12.2%.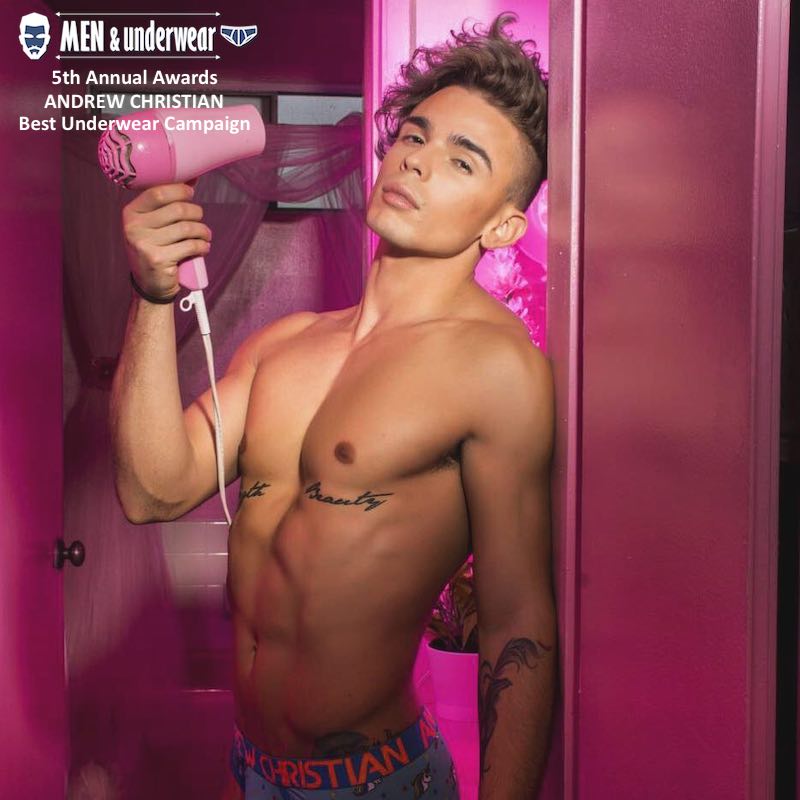 Andrew Christian gets the Best Campaign Award for second consecutive year! Andrew Christian is a brand that knows how to communicate well with its fans. Their campaigns have a distinctive style and feature the brand's own exclusive models. This year we absolutely loved a series of images against a full on pink background. The first images of this photo shoot were released late 2017 but we saw a lot more coming throughout 2018. We found the ones with "The Unicorn" Jon Pastor holding a pink hair dryer absolutely brilliant, and it seems our readers did too! His resemblance with the unicorns featured on his underwear is something that was very well thought and put a smile on everyone's face. This campaign took 24.1% of the votes leaving in second place the hyper masculine Stan underwear campaign by aussieBum with 18.3%. In third place the very conceptual and perfectly photographed Dystopia Collection campaign by Catalan brand ES Collection with 17.5% of the votes.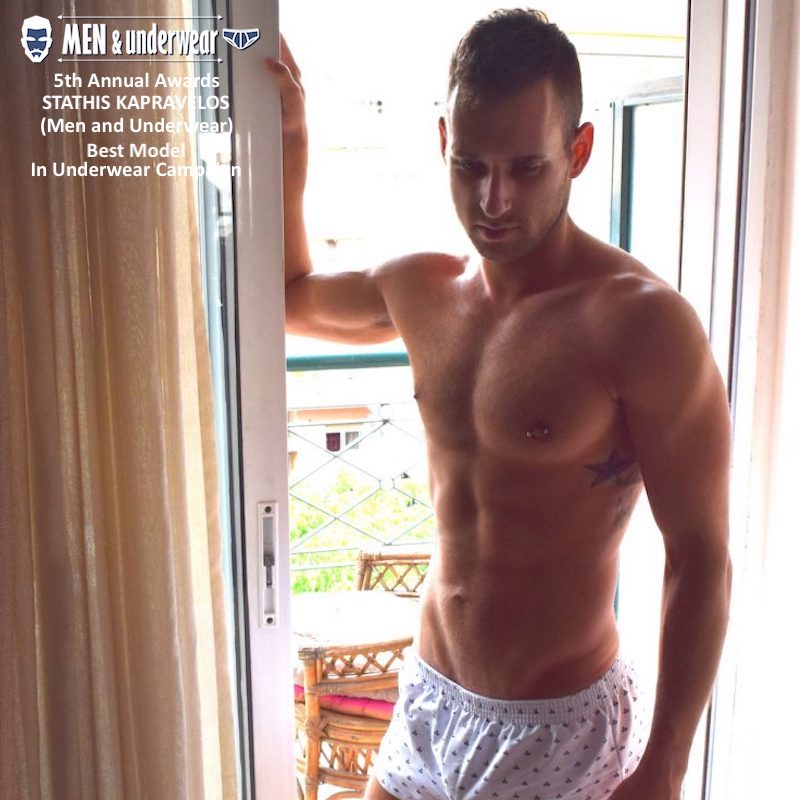 Newcomer in the world of men's underwear and ambassador of Men and Underwear, Stathis Kapravelos, won the Best Model in Underwear/Swimwear campaign for his work for Men and Underwear. We really couldn't be happier that he made it to the top and we feel honoured and so proud that you liked our editorials with him so much! He is a great model to work with and a great guy! With a constant flow of votes since day one, Stathis got 23.9% of the total votes, leaving  second Nick Mascardo with 16.5% and Simon Marini of Jockstrap Central with 10.8% and Killian Belliard very close fourth with 10.6%.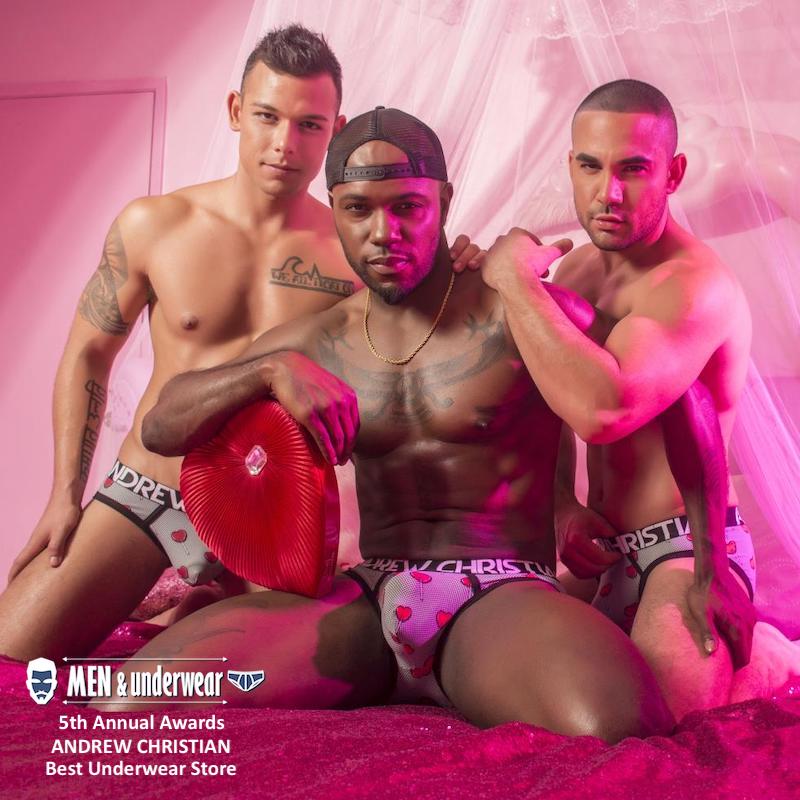 This is the third award for Andrew Christian this year! The hugely popular American brand's e-store won the Best Underwear Store of 2018 Award taking 32.8% of the votes. With a constant flow of new releases, themed collections, offers and seasonal discounts along with an active blog with articles, videos and features with their exclusive models has turned the e-store into a portal that keeps adding new content on an almost daily basis. In second place is Men and Underwear – The Shop, a real honour for us, with 19.7% of the votes and in third place is aussieBum's e-store with 18.1%.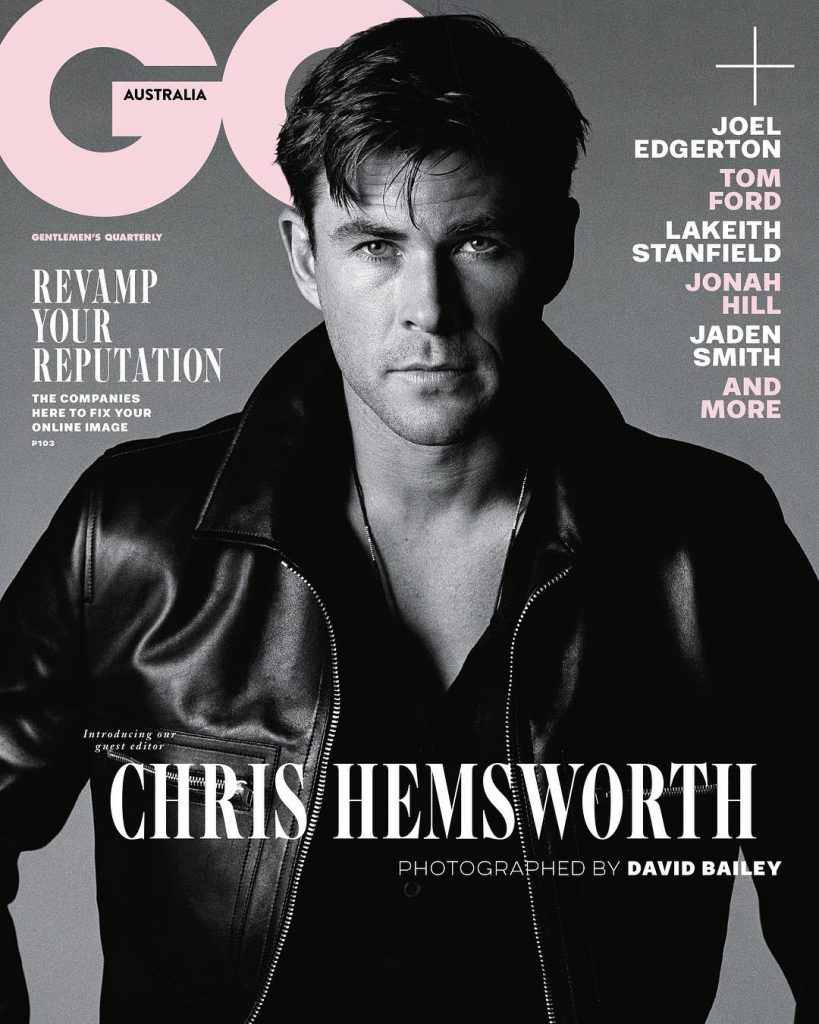 Chris Hemsworth is the winner for one more year of the Sexiest Man Award! Chris has won 4 times in the five years we organise our Annual Awards. The Australian actor who played Thor in the Avengers: Infinity War in 2018 started his acting career in 2002 in the Australian television. His impressive looks come from a mix of Dutch, Irish, English, Scottish, and German ancestry. He received 21.7% of the votes leaving very close second and third athletes Tom Daley (18.5%) and  Gus Kenworthy (18.4%).