The underwear we put under the test today is the trunks from the first collection of Mr Smith's Underwear. Mr Smith's is a new label launched by Craig Hendry, founder of Bum-Chums. The brand makes underwear with focus on fit, comfort and enhancement. Hendry used all the experience from his other brand and feedback from his customers into Mr Smith to offer a line of underwear that really has been engineered and made for men. All its garments, including the trunks we reviewed are manufactured in Yorkshire, England.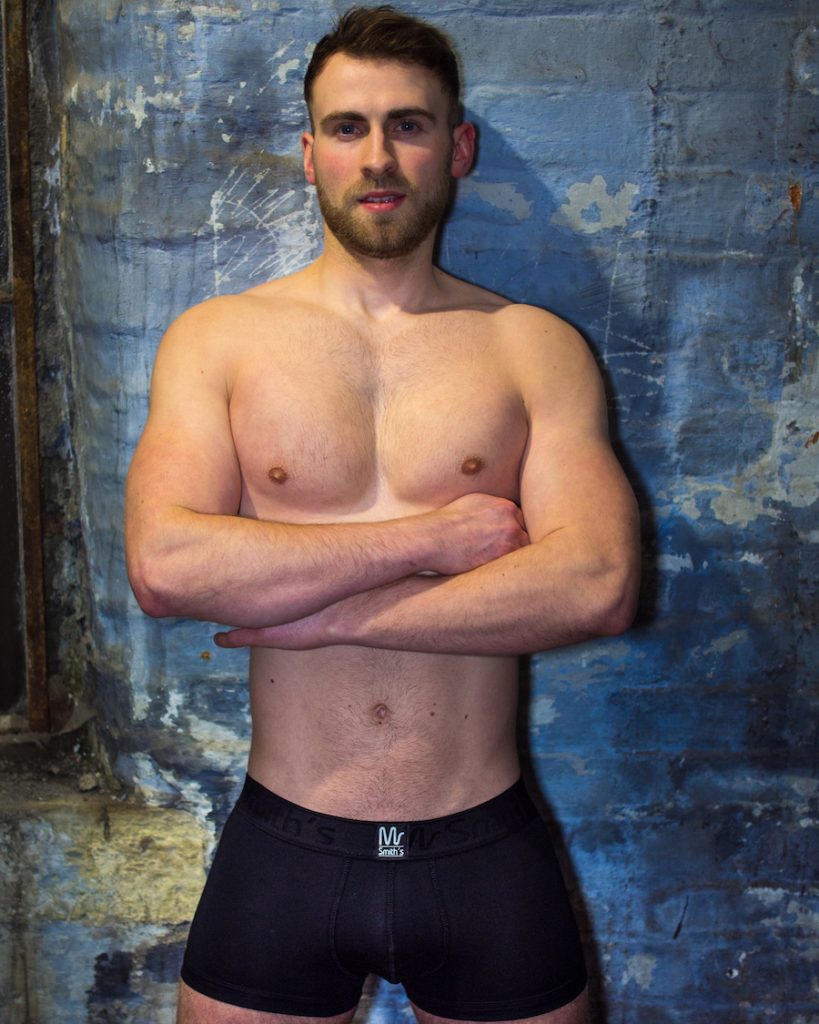 I was pleasantly surprised to see the birth of Mr Smith to be honest. I like, Bum-Chums, I really do, I find it a very creative brand and really fun to wear. What I was missing though, was the sophistication of a solid black or white pair of underwear which was missing from their collection. This is exactly what I found in the first collection of Mr Smith's Underwear. The pair I received from the brand is the Black Trunks and black is my favourite colour! What is not to like about it! It is the little black pair of trunks, everyone can wear! Solid fabric with a solid waistband featuring the name of the brand with a burnt out technique. At the centre, there is the very discreet logo on a woven square label in white lettering. On the back, there is sticking from top to bottom to offer better fit and shaping.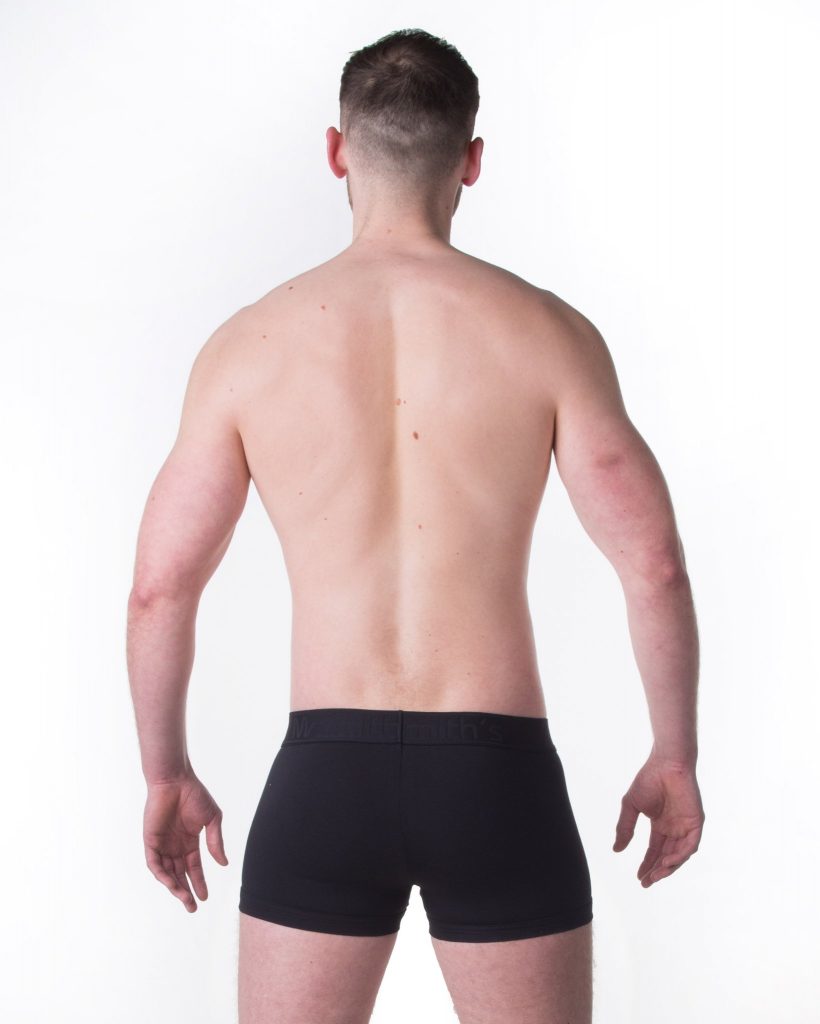 This boxer briefs is really good for any occasion. The fabric is a ribbed cotton/elastane blend which I know it is the favourite of most men. It has the right thickness (not too lightweight to be transparent and not too heavyweight to be stiff) which performs great when you are doing sports. I did wear it at the gym on a hard leg's training day and it performed great. The only downturn is that I found the leg openings to be quite tight. It certainly helps the underwear to not ride up much but I found it a bit restrictive. If your thighs are big you should probably measure and speak to the customer service of the brand for the size that would fit better on you.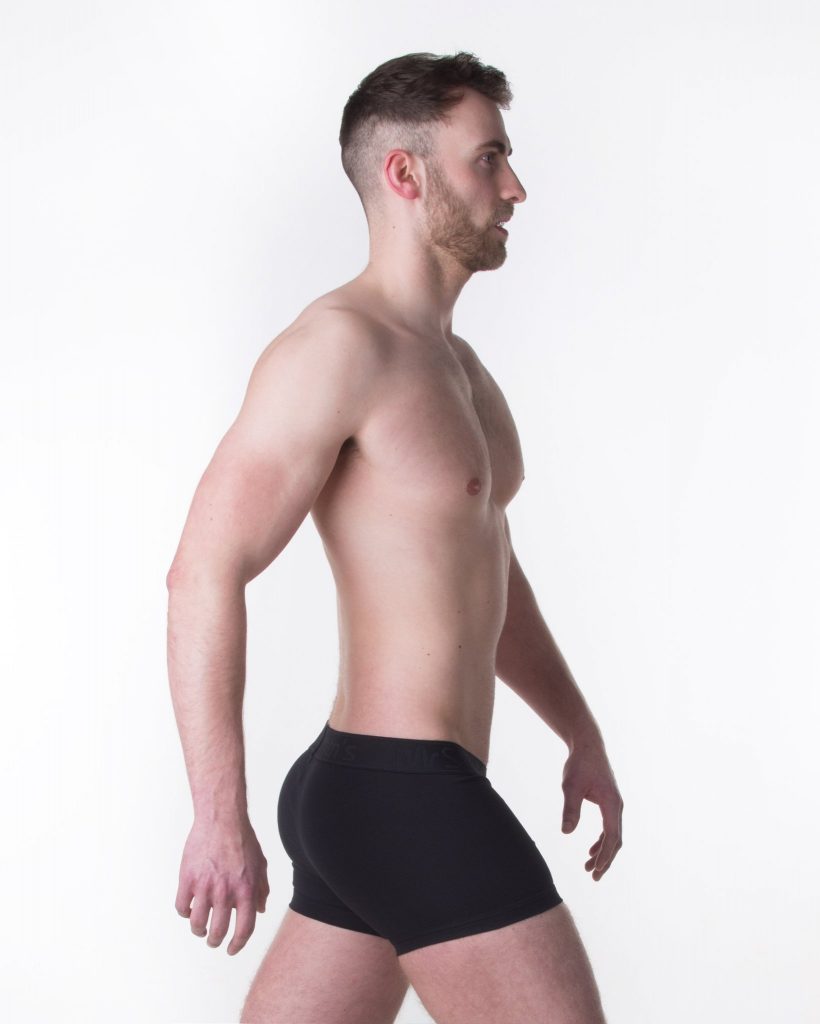 The pouch is contoured from top to bottom and at a nice shape. It does create space but not as much left and right which makes it perfect for the average guy. The stitching is made to stay put and it seems so sturdy that will last for a long time and intense activities. On the inside of the pouch the stitching is flat to help avoid irritation. This stitching is called flatlock and it is when the edges of the fabric panels are stitched together and then flat onto the fabric, covered with machine stitching. It takes a lot longer for a person to make it than a normal stitching, which means it adds to the manufacturing cost in terms of thread, time and labour. It does make a huge difference though in terms of comfort and I see a lot of brands paying attention to that nowadays.
I did wash it at 40 degrees in the washing machine and it retained its shape and size perfectly. There were no signs of shrinkage nor colour running. Despite me testing Mr Smith's Black Trunk at the gym, I think this is a great pair of underwear to wear everyday or under a suit as well. The styling is super elegant and if you do like an all black pair of underwear then this makes a very good option and at a very competitive price. At the moment this review was written the trunks cost 18 GBP, which is about 20.50 euros or 24.14 USD.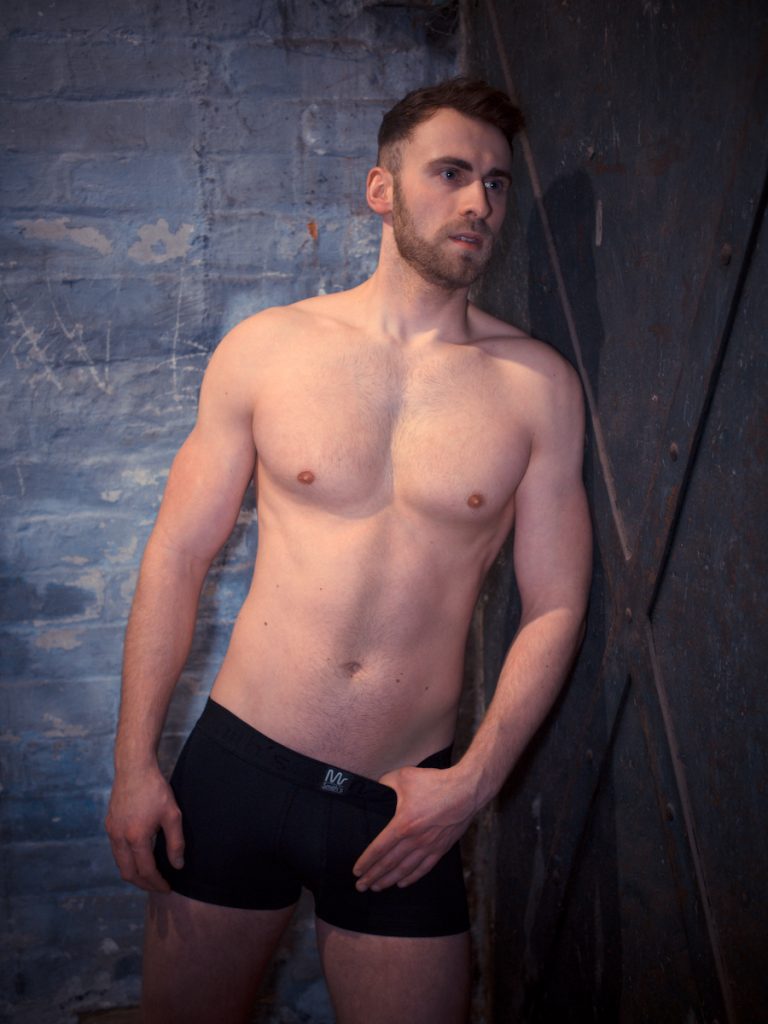 ---
Many thanks to Mr Smith's Underwear for providing this pair for the needs of this review.