The guys at Skiviez put together a hilarious Christmas guide for you. After hours of extensive research they came up with some great and some oh-no-you-better-don't suggestions for men's underwear for Christmas. Enjoy their recommendations below and remember… you are never fully dressed without a smile!
---
It is the best time of the year again or should I say, finally it is Christmas time! You might be very busy with baking cakes, decorating the Christmas tree and your home, shopping clothes for the family and a lot more things. You probably would be done with your men's underwear and costume shopping as well, but if you haven't, this is definitely worth your time.
Following mentioned are some Christmas costumes that go all the way from wearable to bearable and just-worth-laughing!
1. You're surely going to be someone's Santa who has a mistletoe plant where it should be.

2. Are you feeling Grumpy this year?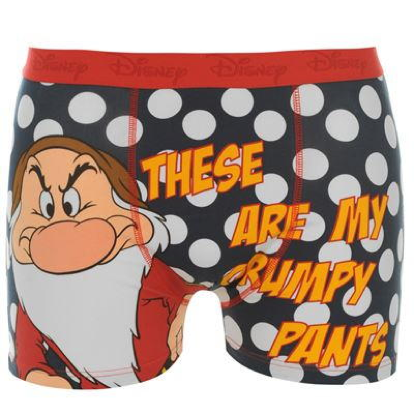 3. Go subtle, sexy and passionate with this Santa Outfit. With complete red sheer fabric and a white pouch with the same coloured waistband, this Miami Jock product is for the private affairs.
4. Show off your Snoopy love with a lot of comfort and breathability with these boxers. Roomy construction, perfect for the pyjama parties or even leisure time all by yourself.
5. Found these on Pinterest and thought that they worth sharing because of the classic boxer brief cut, front functional fly for easy access and the Christmas print. Would you be interested in something like these?
6. Inspired by Elf, the movie, these Christmas boxers are little bit of style and a lot of congestion (in terms of print). Would you like to sport something so tacky?
Let us know your opinion for all the above and your own favourites by leaving a comment below.