The weather is getting a little bit colder and it's time to renew our underwear collection and add more winter colours to it. Whether you want something classic to wear or something more special, now would be a good time to upgrade your underwear collection! We have created a list of underwear based on our customers' favourite choices for this season! We selected one pair of underwear per brand. There is a lot more for you to discover at our shop.
The first underwear on our list is the masculine Army Brief of CODE 22 in camo grey. This fashionable underwear is one of the best-selling items in our store this month, because it combines a modern design with a darκ, imposing shades of grey and black. The fabric of this brief is an athletic mesh, a well-known blend of polyester and elastane to the fans of CODE 22, made to feel light and soft. Our customers are very satisfied with this brief and we are very happy about it!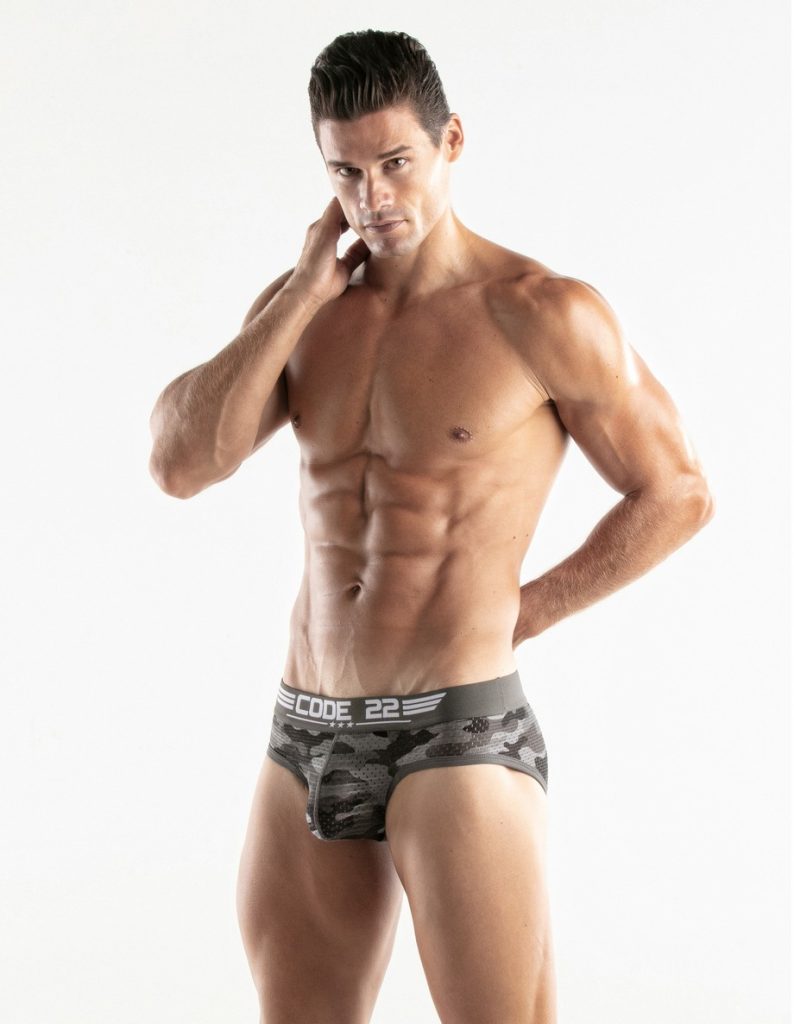 The Andrew Christian Almost Naked Bamboo Thong in navy is a highly comfortable thong where sexy style blends with a silky texture and top-quality fabric. This modern underwear is a perfect specimen to experience the incredible feeling of bamboo on your skin! Comfy and cool, this sensual thong is the best buy for this season!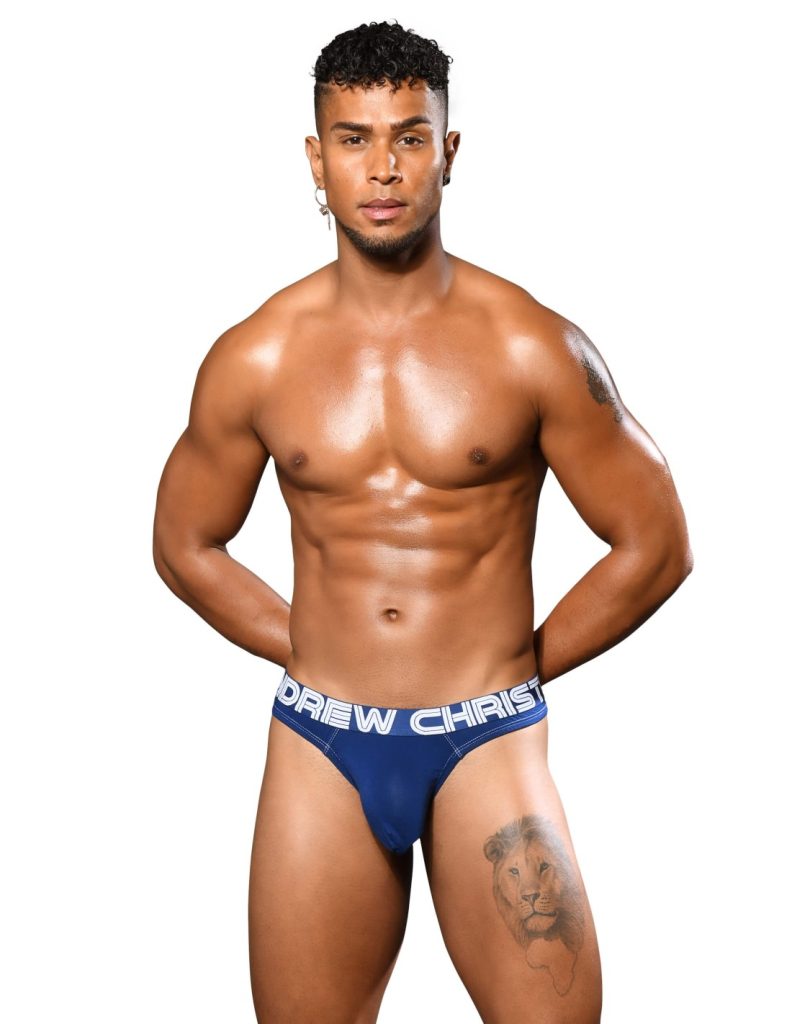 Black is always in fashion! This sensual jockstrap in black is at the top of our customers' preferences, as it combines sexiness with timeless style. This is a low-rise jock you can wear on an everyday basis, for play or at the gym. Undoubtedly, the French Jock by TOF Paris is one of the best options to add to your underwear collection!
It's great to have at least one classic pair of boxer briefs in your top drawer to wear any time of the day and on any occasion. The SendNudes Boxers of LeaBeauTom are simple yet efficient and very comfortable. These boxers are a classic cut, made from soft cotton offering incredible, unique comfort and flexibility.
Classic style meets eco-friendly design approach in the Green Briefs of Bluebuck. These briefs are made from Global Organic Trading Standards-certified organic cotton, with some elastane added for stretch and a great fit. We have customers with increased ecological awareness and we are particularly happy about it!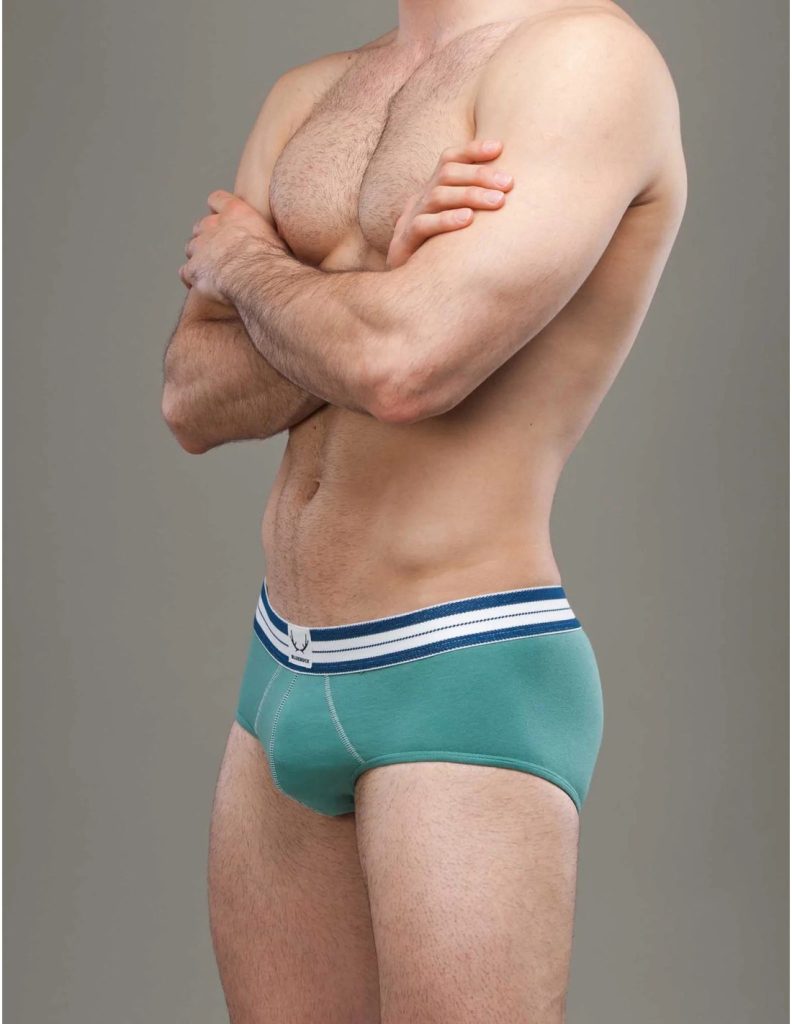 One more classic choice of our customers is the grey Ash Trunks of Walking Jack. This elegant underwear is for the days when functionality and comfort come before anything else. Reliable and elegant, the Ash Trunks give you all you need from a boxer-briefs style in terms of comfort and support.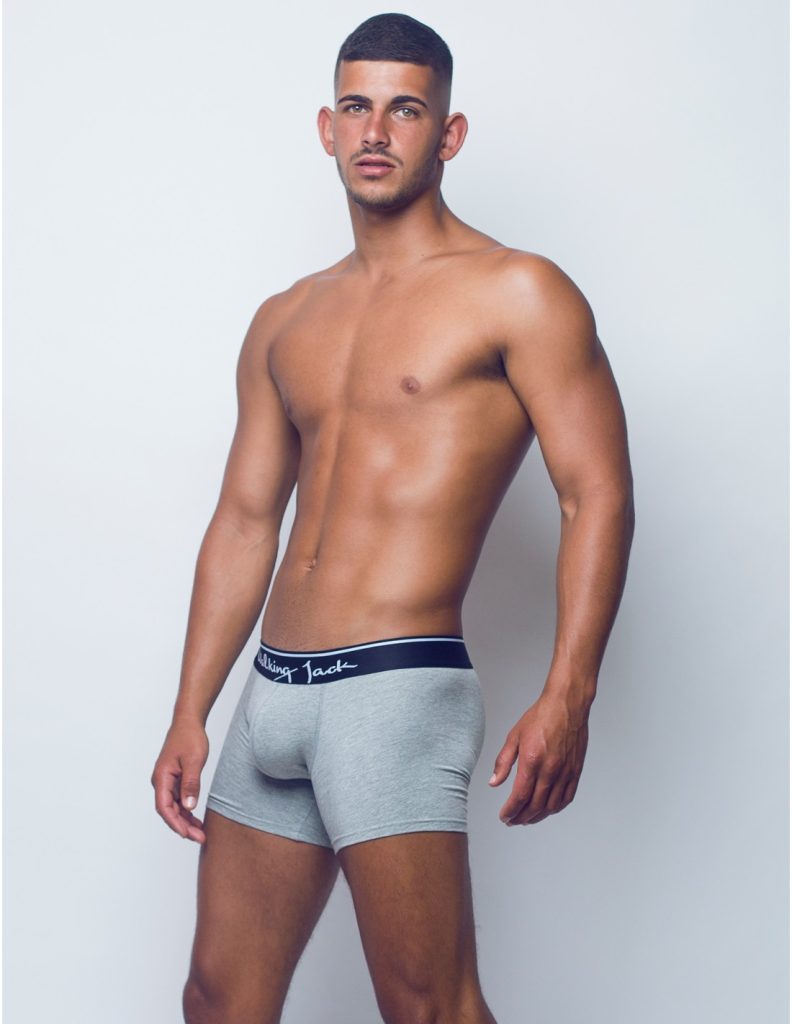 The Astra Briefs of Marcuse in white are a super low-rise pair of underwear where premium comfort blends with contemporary style! Feel sexy and confident wearing these briefs, crafted from a premium cotton blend with contoured, unlined pouch. Οne of the best autumn choices!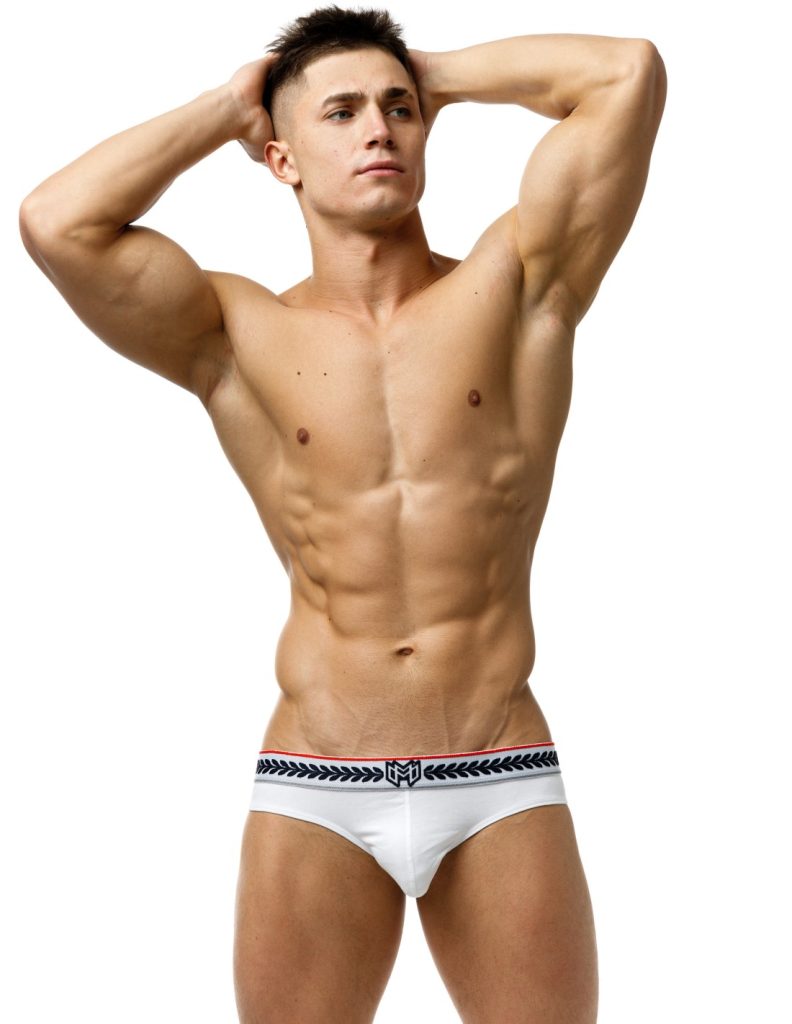 Next on the list is a pair of boxer briefs popular among our gym-going customers. The Workout Trunks of Adam Smith in pink are a new take on a basic pair of boxer briefs, perfect for pretty much any sport. These boxer briefs are made with a stretchy fabric treated with an antibacterial finish to keep you cool and fresh for longer during your workout.