For a number of years, we publish an article about the colours you should wear, according to different traditions in countries around the world, on New Year's Eve. You may want to know that the colour of the underwear you are wearing when the clock hits midnight, according to them, can bring good fortune, love, money and good health. In Italy and Spain red underwear on New Year's Eve will guarantee good luck and success for the year ahead. In most countries of South America your best chances for a good year come with yellow underwear. You may be surprised but in Chile you need to wear it inside out and when the New Year comes you take it off, turn it the right way and put it on again.
The only year we missed publishing an article about these was last year… and you all saw what happened to 2020! So we thought, this year, we should bring back this article in order to make a team effort for 2021 to be a great year for all! To revive and continue our very own tradition started in 2017, we made a selection with underwear you can wear on the special night. To the surprise of many (including ourselves when we heard it first time), all traditions agree that black underwear should be avoided that night because the colour is linked with sadness and misfortune. Superstitious or not, we recommend you leave your favourite black pair of underwear in the drawer and put on something colourful, just to stay on the safe side.
Our extensive research over the years came up with the following results for colours you should be wearing when the New Year arrives. Included is also a specific example for each colour which we selected from our shop with a direct link to the product page to get it. Enjoy the read, put the right underwear on and let's make 2021 special!
Blue underwear for good health and tranquility
You should already have by now plenty of blue underwear in your drawer! It's a great idea to put one of them on on New Year's Eve and wait for the clock to hit midnight. According to many traditions a blue underwear should bring a year full of good health and tranquility. Our vey own recommendation is the Bluebird Trunks by Walking Jack. This is probably what we will be wearing that night!
Yellow underwear for prosperity and success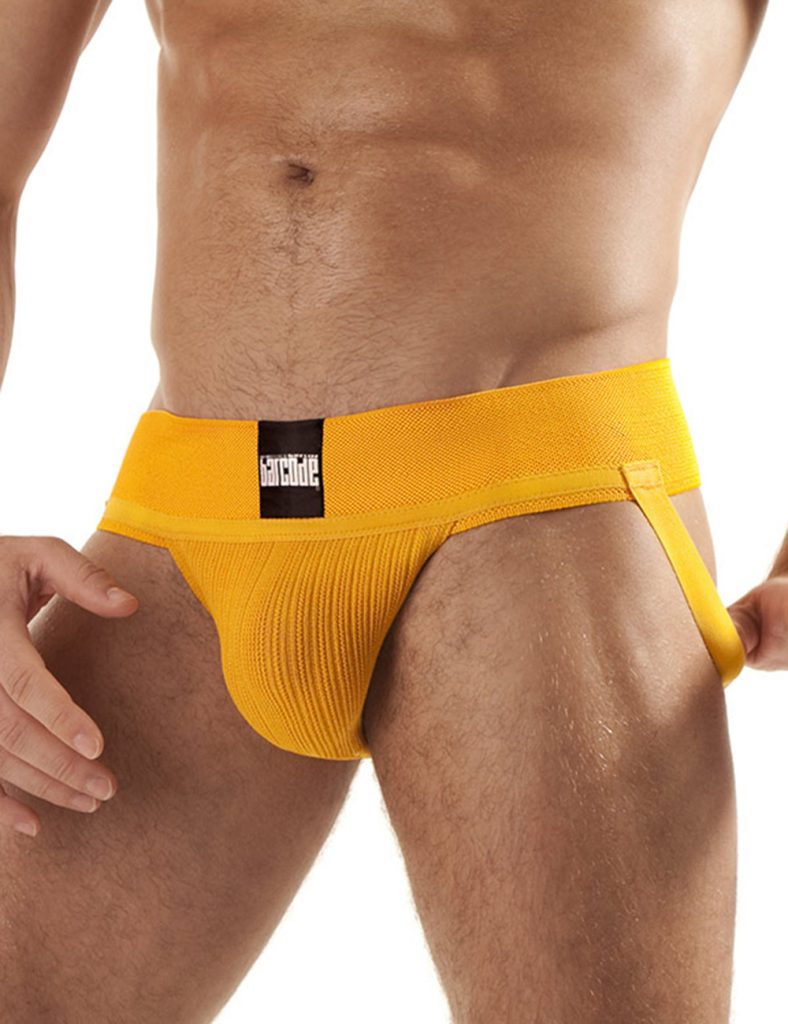 Not one of the most common underwear colours, but according to the legends, wearing yellow underwear on New Year's Eve should bring prosperity and success in the New Year. We could use some of that so what about combining this colour with something sexy? Our very own recommendation is the iconic Sergey Jockstrap by Barcode Berlin.
Red underwear for love and a new romance
Maybe not as common as blue but certainly not as uncommon as yellow, a red underwear for the night could bring you closer to find a new romance and to have a 2021 full of love! So go now and look into your drawers to see if you have any red briefs, boxers or any other style. If not, you can always get the red Empire Boxers by Marcuse.
Pink underwear for love and harmony
Another option for lots of love in 2021 but combined with harmony in your life is pink underwear. The colour was among the top trends during the last few years and today is included in many collections of brands all around the world. Did we mention it is also fun and uplifting to wear pink? If love and harmony is your main goal for 2021 look for any pink underwear you have and wear it when clock hits midnight. If you don't have any, you can buy the pink Classic Bikini by Joe Snyder.
White underwear for peace and happiness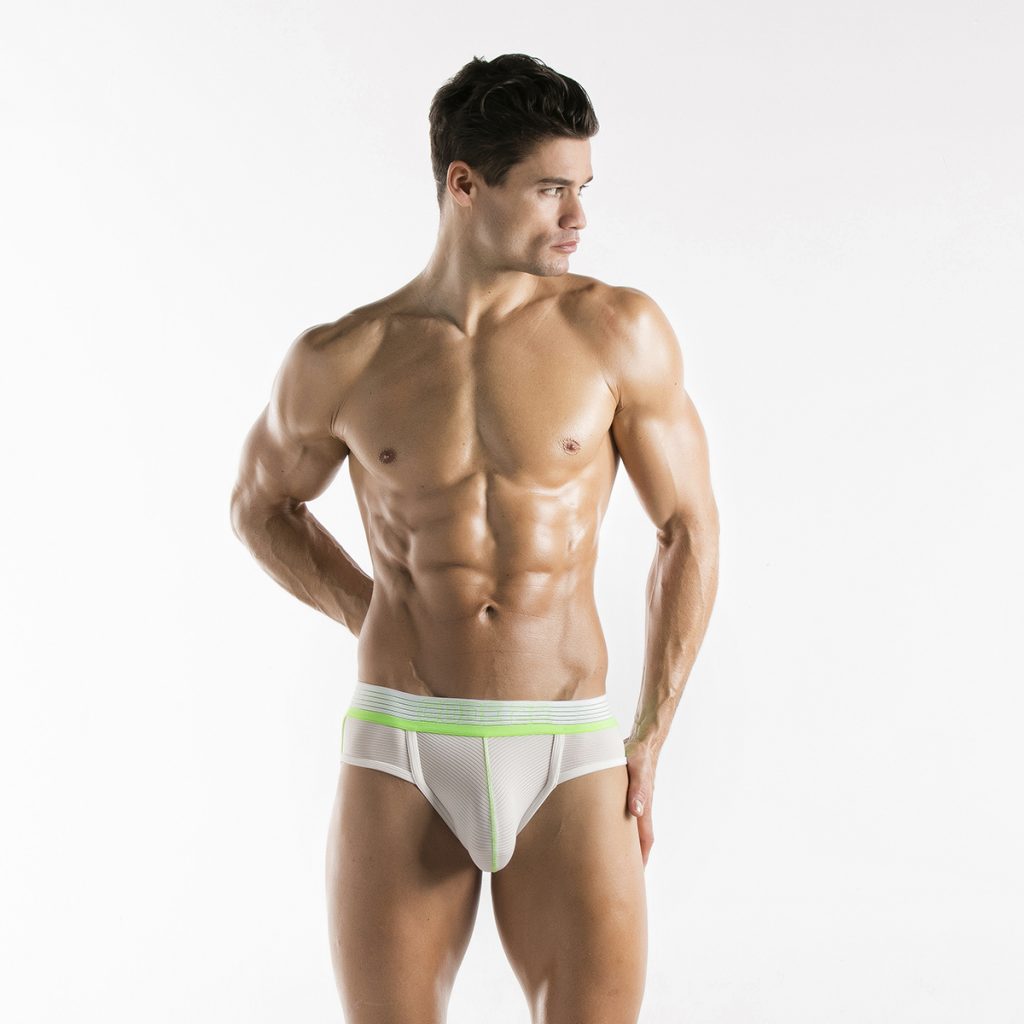 Many traditions in many countries agree that white underwear on New Year's Eve can bring peace and happiness! Wanna give it a try? Did into your drawer and take out all your white underwear. Now choose the one you like the most and save it to wear when 2021 comes! Our very own recommendation is the white Neo Gym Briefs by CODE 22.
Green underwear for well-being and good life
This is another great choice for the night! Green is supposed to be linked with well-being and good living but also is linked with nature and the earth. So if you want to try and see if it works, choose your best green underwear and welcome 2021 in it. If you can't find any or want to buy something you, why don't you try the eco-friendly, Seaqual yarn made Arctic Green Briefs by Bluebuck.