A very special day for many, Valentine's Day is celebrated on the 14th of February each year. It is a celebration of love and as such it has evolved into a day on which lovers express their love by exchanging presents, flowers and cards. Underwear makes a perfect present for Valentine's; it is intimate, sexy and fun. Many brands each year create designs especially for the day and this year we have seen more designs than ever before! Selected below are 7 designs that will make you smile. They have all taken Valentine's Day theme quite seriously and interpreted it in their own unique way. Sexy or fun, it is up to you to make your choice. And even if you don't have a Valentine this year, you can always get a pair or two for yourself!
TOOT – Digital Heart Print Boxer
One of our favourite designs this year is the Digital Heart Print Boxer by TOOT. These trunks come in four different colours featuring retro styled hearts in different colours. Nice contrasts, beautiful colour combinations, just perfect for the day. You can find it here.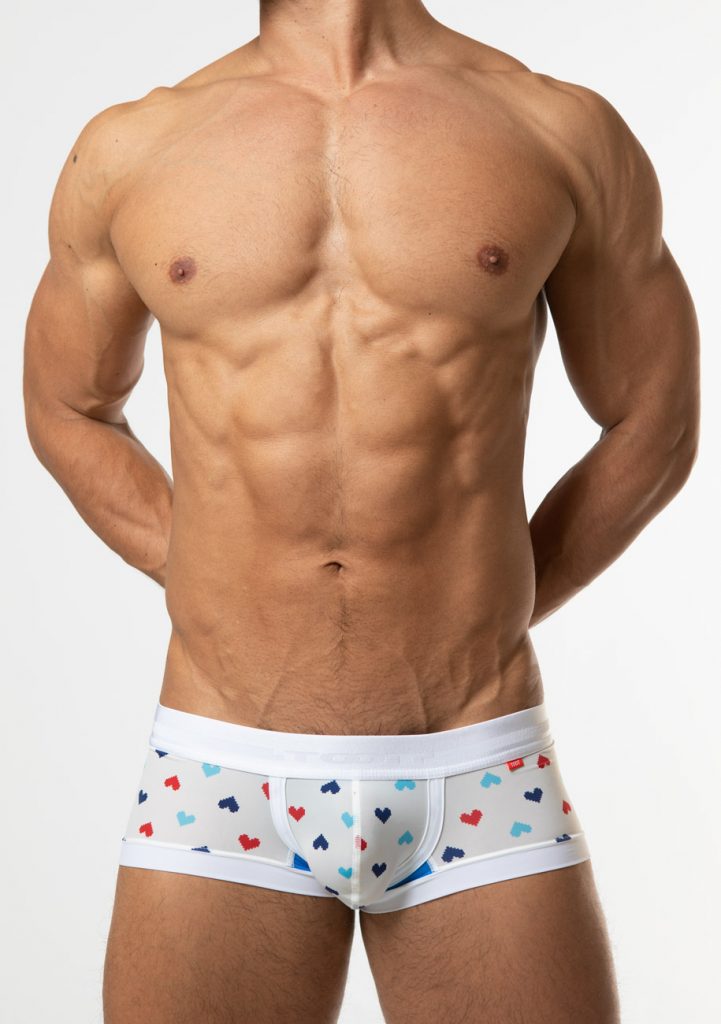 Andrew Christian – Love Sweetheart Mesh Boxer
Andrew Christian is one of the very few brands that released a whole collection celebrating love this year. This design is one of the most sexy of the love collection and it is made from a sheer fabric with hearts patterns. This style is all black featuring a waistband that read LOVE in sparkly letters. You can find it here.
L'Homme Invisible – Angels String Striptease
One more very sexy option for Valentine's Day this year is the Angels String Striptease by L'Homme Invisible. The French luxury label has re-produced this fabric this year and made it into some of its most popular cuts. The String Striptease style features quick release snaps on either side of the contoured pouch and a classic string's back. The print has cupid, hearts and roses on a light blue background. You can find it here.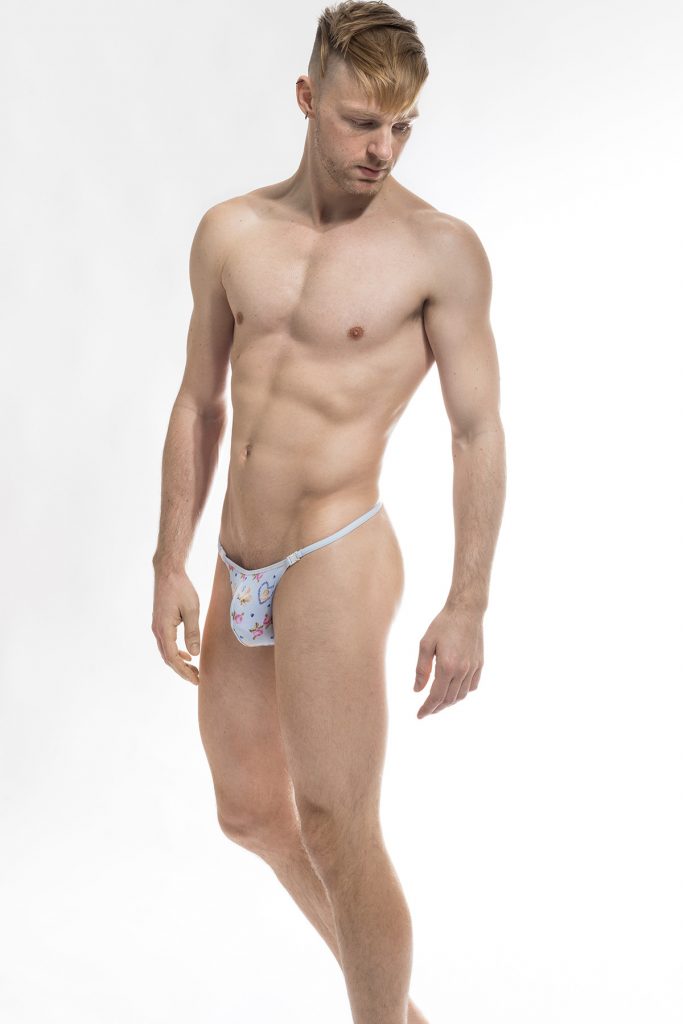 Marco Marco – Luv U Brief
Our guide continues with a limited edition briefs by Marco Marco. The Luv U Brief of the American brand features cutouts on the sides and back and a fabric printed with pink hearts. Its fun with just the right amount of sexy. You can find it here.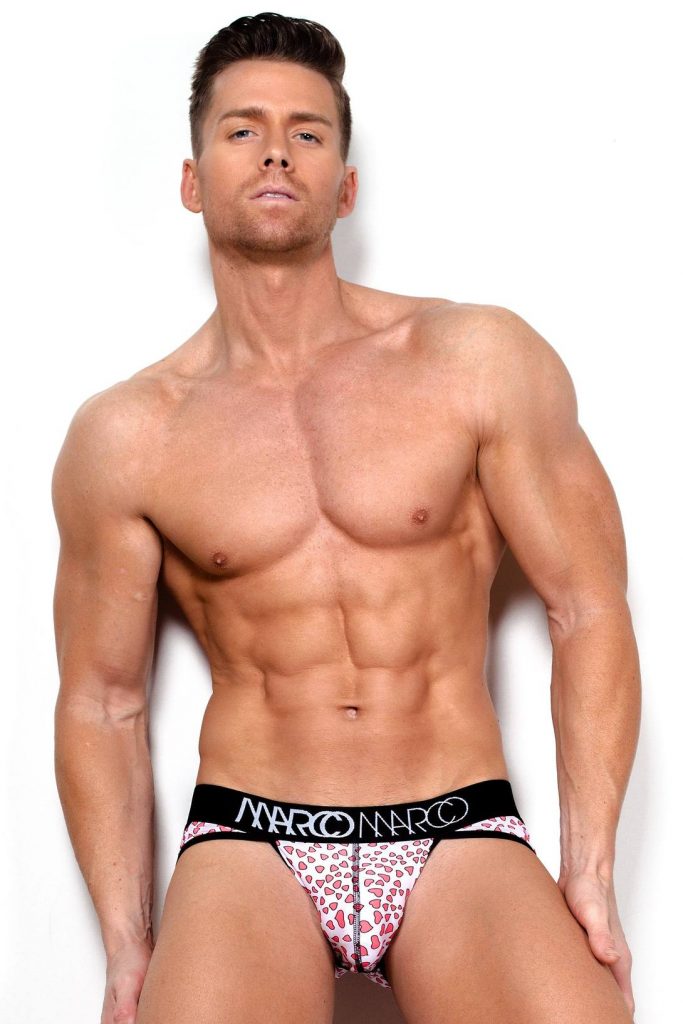 AussieBum – Valentines Day 19
One more great option this year is the Valentines 19 boxer shorts by aussieBum. The Australian brand presents a print full of red hearts and its logo in a boxer shorts style with buttons on the fly. Perfect as loungewear as well, in case your Valentine's Day includes relaxing times in the sofa! You can find it here.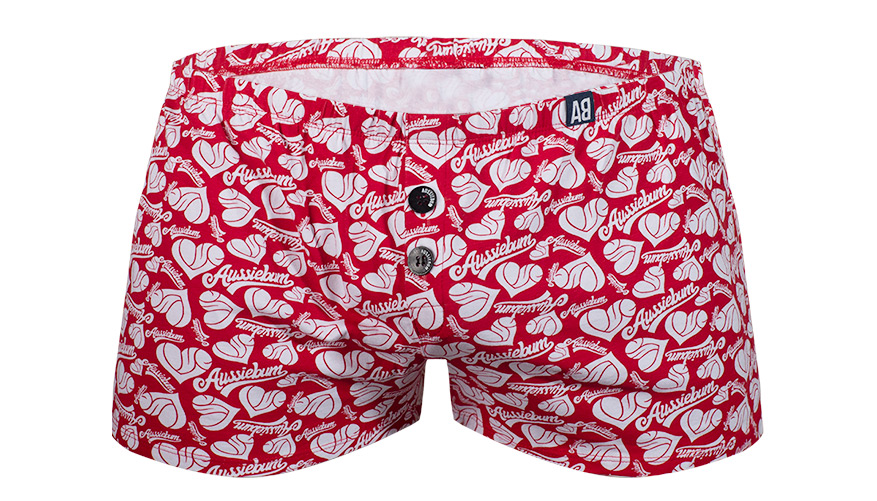 Cocksox – Sheer Sports Brief
This striking design by Cocksox comes in red and in black. The hearts theme is very subtle and is basically featured only on the waistband. This also makes it good to be worn on any other day of the year. The fabric is soft and transparent and with an inlined pouch is certain to make quite an impression! You can find it here.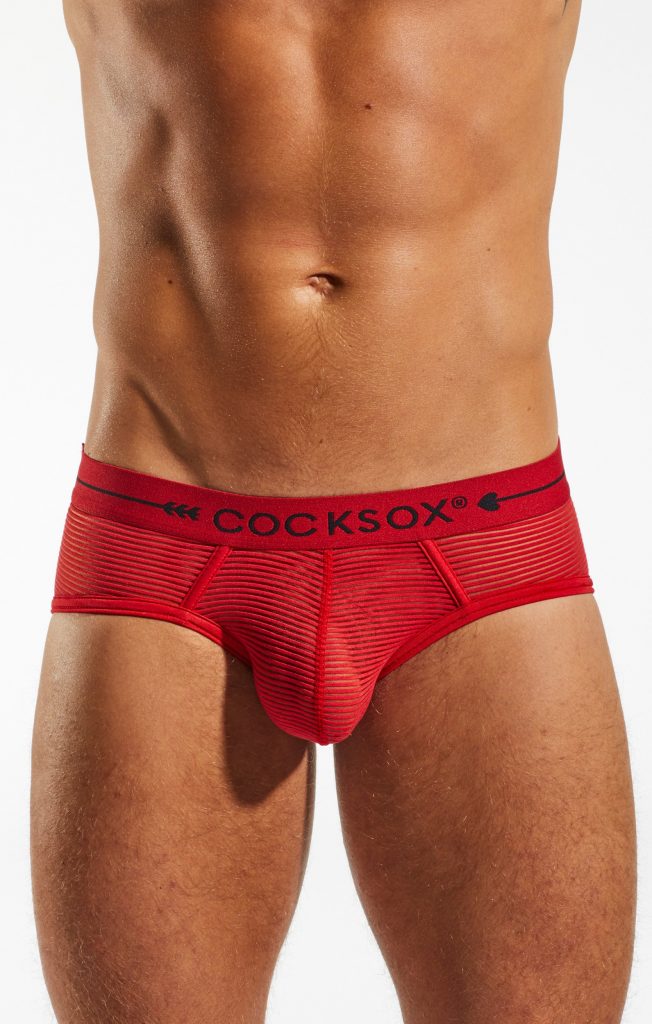 Diesel – Damien Trunk
The Damien trunk comes in plenty of prints every year. The brand released a limited edition Valentine's Day print this year featuring an exclusive graphic by Italian artist Riffblast. Collectible, fun and perfect for the day! You can find it here.