As se are getting towards the finish line of the voting process of our 5th Annual Awards, it is time to look again at the nominations for the Best Underwear or Swimwear Campaign in 2018. Voting is open until the 17th February 2019 and the voting form is here. Campaigns set the tone of a specific collection and speak, in their own way, about the brand's identity and character. Let's find out the brands that did an amazing job in presenting their collections in 2018. The nominees are:
Alexander COBB – Icarus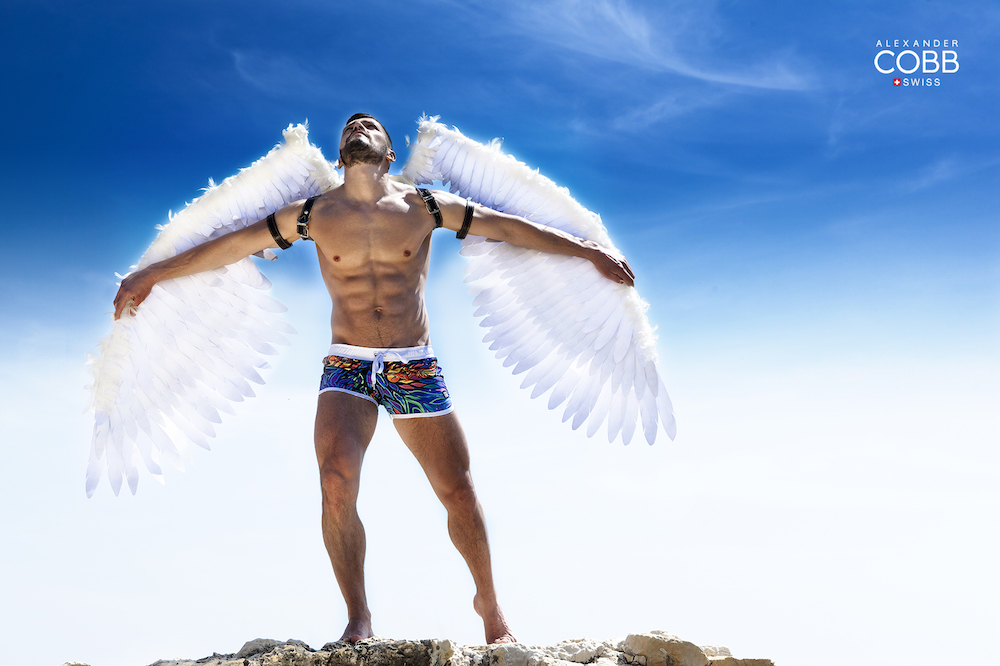 The Danish/Swiss brand presented a beautiful set of photos  for their swimwear collection 2018 called Icarus. The collection got inspired by Greek mythology and more specifically from the myth of Icarus and his unsuccessful escape from Crete with his father Daedalus. You can see the full campaign here. Photography is by Sasa Bozunovic with model Zoki Rajak.
Andrew Christian – Pride Collection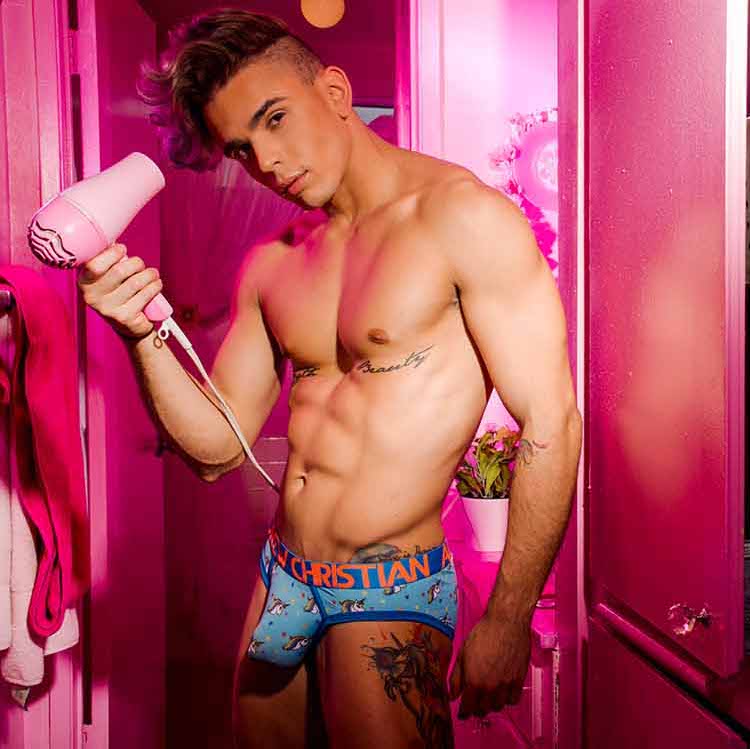 Last year's winner, Andrew Christian, is nominated again this year for their Pride Line campaign. Andrew Christian produces a lot of photos for their collections every year, setting the tone in direct link to the image of the brand. In 2018 their Pride Collection campaign images were photographed against a full on pink backdrop featuring their designs on quite a few of their exclusive models. You can read our feature about that collection here.
aussieBum – Stan underwear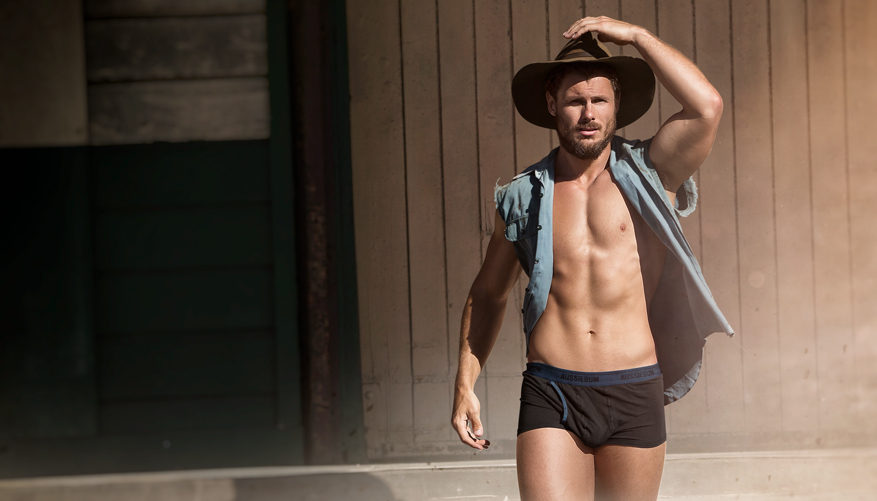 One more brand that produces consistently great images is aussieBum. Staying true to the brand's identity, that of the laid back Australian lifestyle, aussieBum's Stan Collection was one of many presented in rural Australia and a great contender for the best campaign award this year. You can more images from this campaign here.
CODE 22 – Rome Collection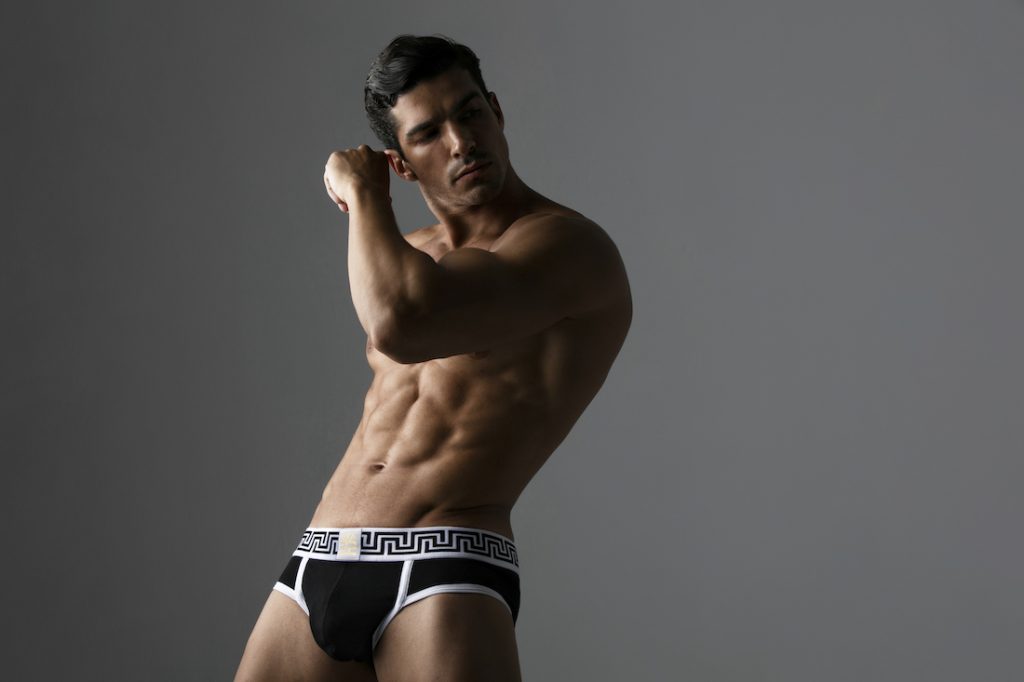 The Spanish label CODE 22 presented an amazing campaign this year for its Rome Collection. Our shop was among the first stores worldwide to stock this collection and Men and Underwear was one of the first online media to present the campaign. You can see it here. Photographed by Joan Crisol with model Jose Ygarza.
ES Collection – Dystopia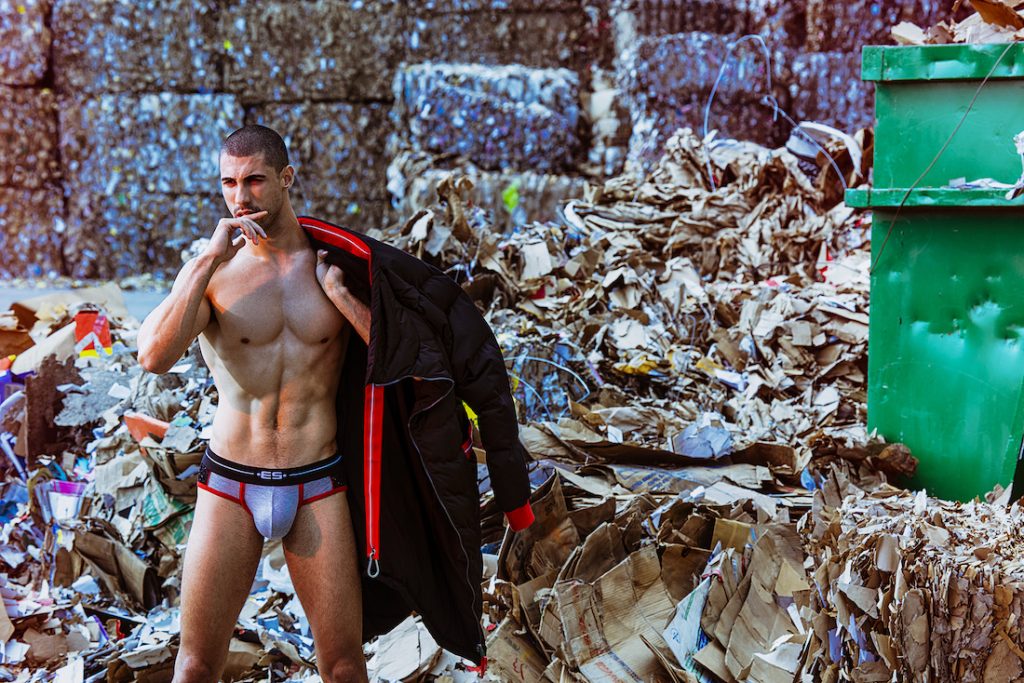 One of the brands that presents well thought, conceptual campaign is definitely ES Collection. This year they made it in our final selection of nominees with their Dystopia Collection campaign, a true work of art. You can see it here.
L'Homme Invisible – Viridios Line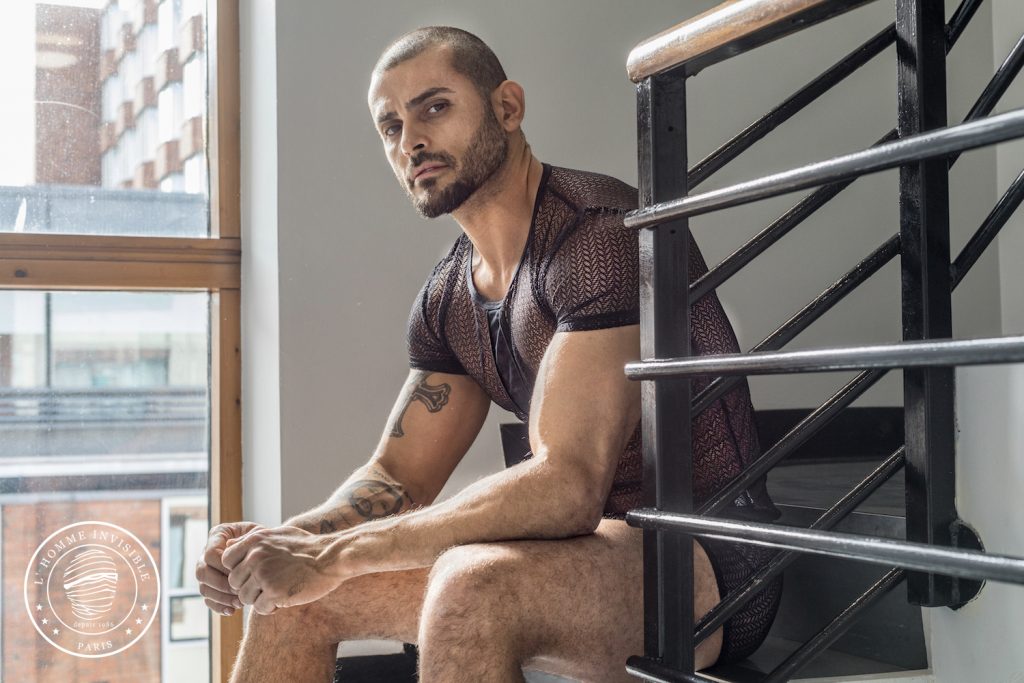 The French label released a fantastic campaign for their Viridios Line in 2018. Moody, sexy and full of attitude, the beautiful images come completely in line with the character of the collection itself. See the campaign in full here.
Rufskin – Rufhouse Magazine 08
The campaigns of Rufskin are always linked to the image of the brand. This year's Rufhouse Magazine 08, the edition in which campaigns and new lines are presented in the form of a magazine was truly exceptional. You can see our feature about it here.
Tani – Spring Summer 2018 underwear collection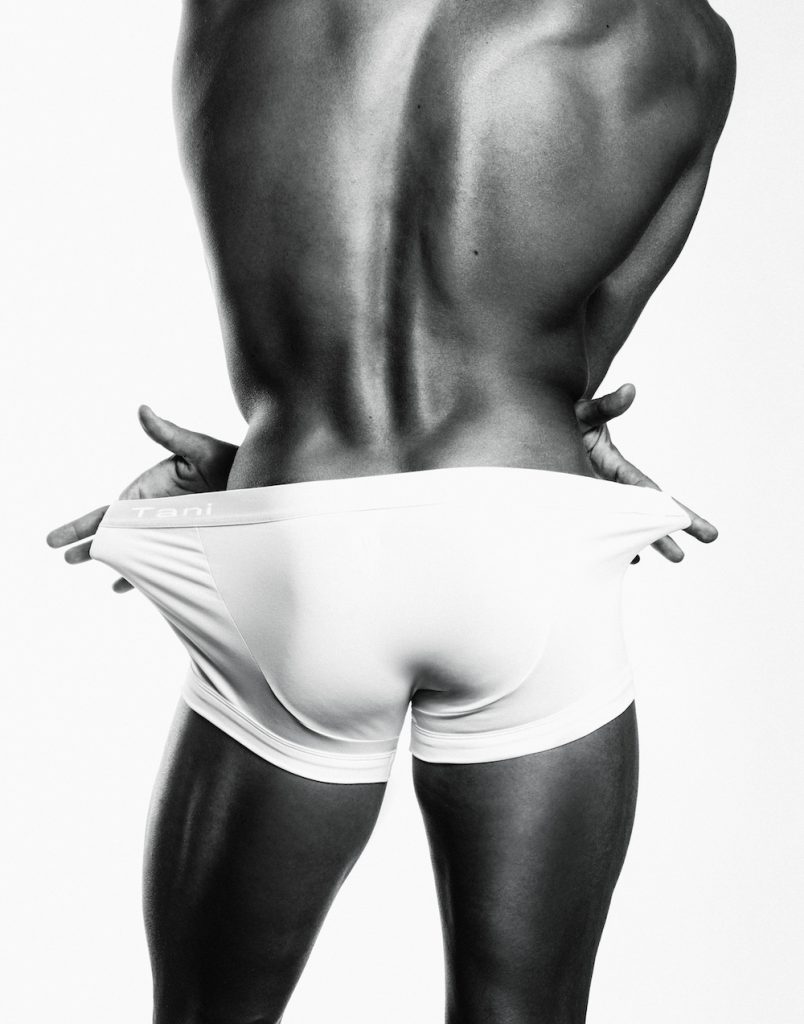 Tani has evolved quote a lot in the last few years and their campaigns become more and more sophisticated. We were pleasantly surprised with their release of the black and white images to promote their Spring Summer underwear collection. Photography by talented Brian Jamie with models Christos Katsavochristos and Brandon Lipchik. You can see the full campaign here.