by Aggeliki Douma
As you might have guessed we love our swimwear top 10 lists, and hopefully so do you. One more of this season's main trends is stripes. Stripes is a design element that has been around for many years and it keeps coming back. Many fashion designers chose it again this year and found ways to create unique and contemporary pieces. Our list comprises of our own favourite swimwear, including bright and pastel colours, classic and innovative items.
Enjoy!
2EROS – Anchor Brief
The Australian brand celebrates the nautical culture this season with its Anchor swimwear collection and makes sure everyone is in summer mood. The Anchor swim brief by 2EROS is a cross between trunks and briefs, and features a small anchor at the side that will make you feel like a pirate. Find it here.
2XIST – Cabo Fiesta Trunk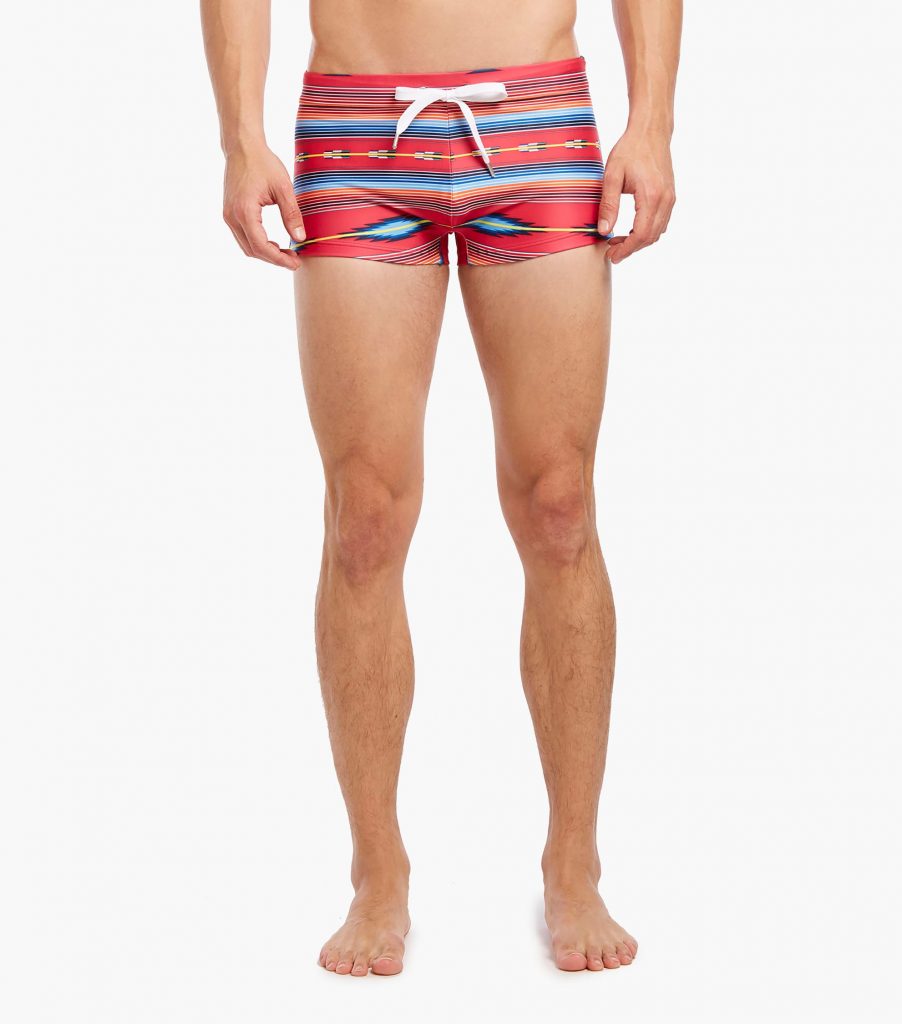 One of the most interesting designs with stripes that we've seen this season is the Cabo Fiesta from 2XIST. The American brand has created a unique piece inspired by print motifs from the American Southwest. We would even say that it represents sound waves. The trunk is low rise and comes in red and black, but our favourite one is the bright red. You can find it here.
CA-RIO-CA – Eden sunga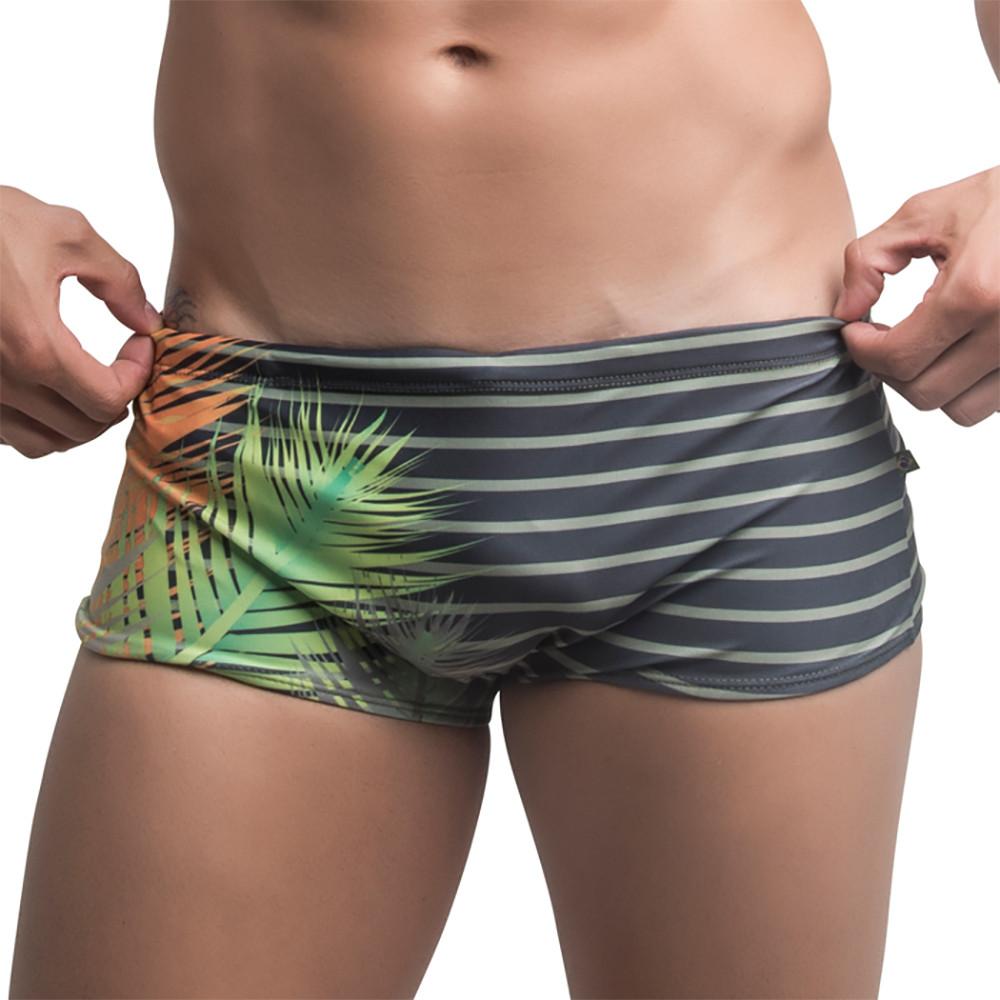 Staying in the same country but finding inspiration from a different one. The American/Brazilian brand has designed the Eden sunga to show off the beauty and spirit of Rio de Janeiro. Combining floral and stripes in exotic colours and a sexy cut, this swimwear is perfect for anyone who wants to become part of the eclectic Brazilian culture. Find it here.
Emporio Armani – Iconic Lines Brief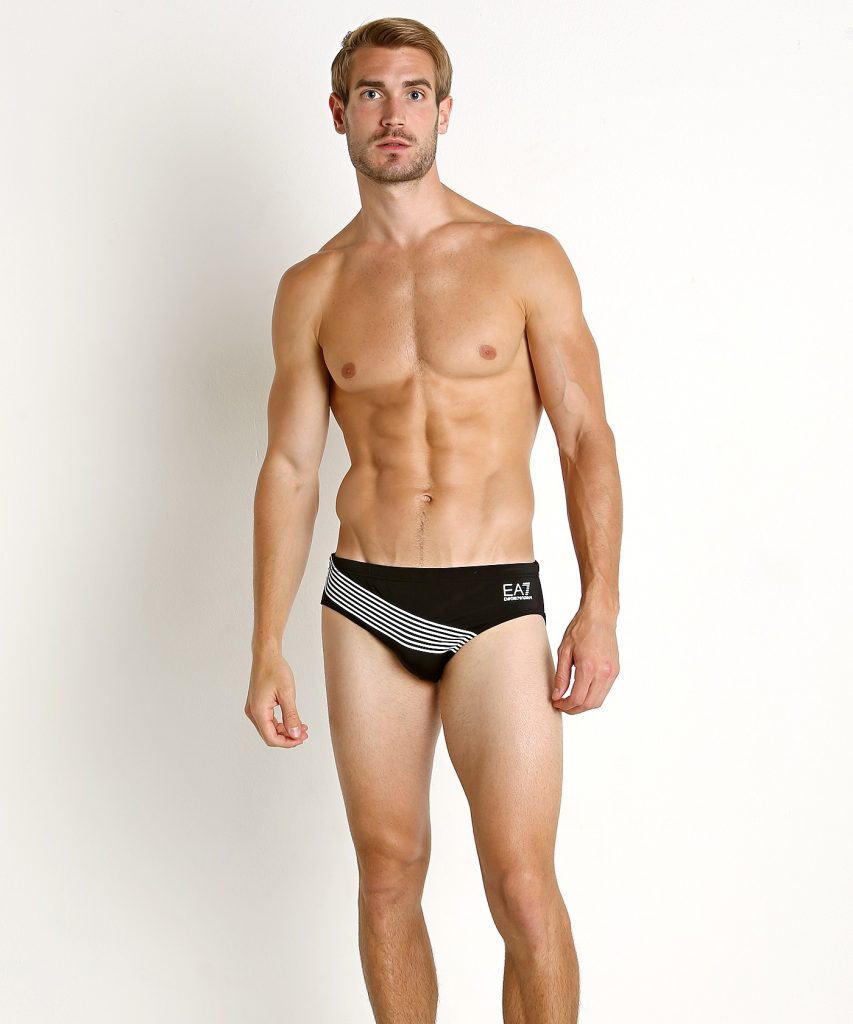 Moving on to a more classic option for this summer. The Iconic Lines Brief by Emporio Armani comes in black with white stripes and offers a sporty and comfortable look with a double-ply, contoured pouch with centre dart. You simply can't go wrong with it! Find it here.
Punto Blanco – Unrluy Shorts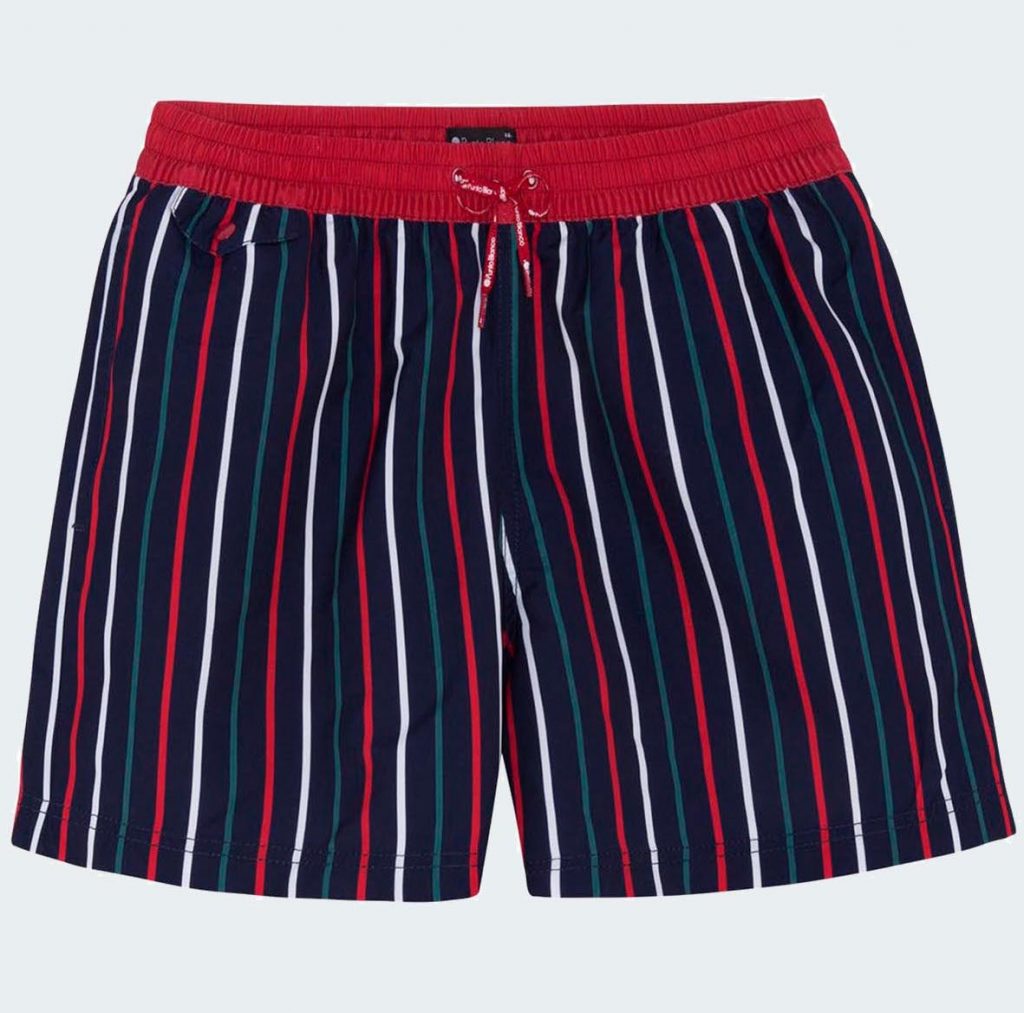 The Unrluy shorts by the Spanish label will give you the perfect sailor look this summer. With red, green and white stripes and a navy blue background these swim shorts are a choice that will not disappoint you. You can find the here.
Rufskin – Venice Brief
One of the most exciting swimwear with prints this summer comes from the Californian brand, Rufskin. The Venice brief features three stripes in red, yellow and dark blue that start at the front and finish at the back with a triangular shape. The light blue base offers a great colour combination that will make you stand out at the beach. Find it here.
WAPO – Neon Brief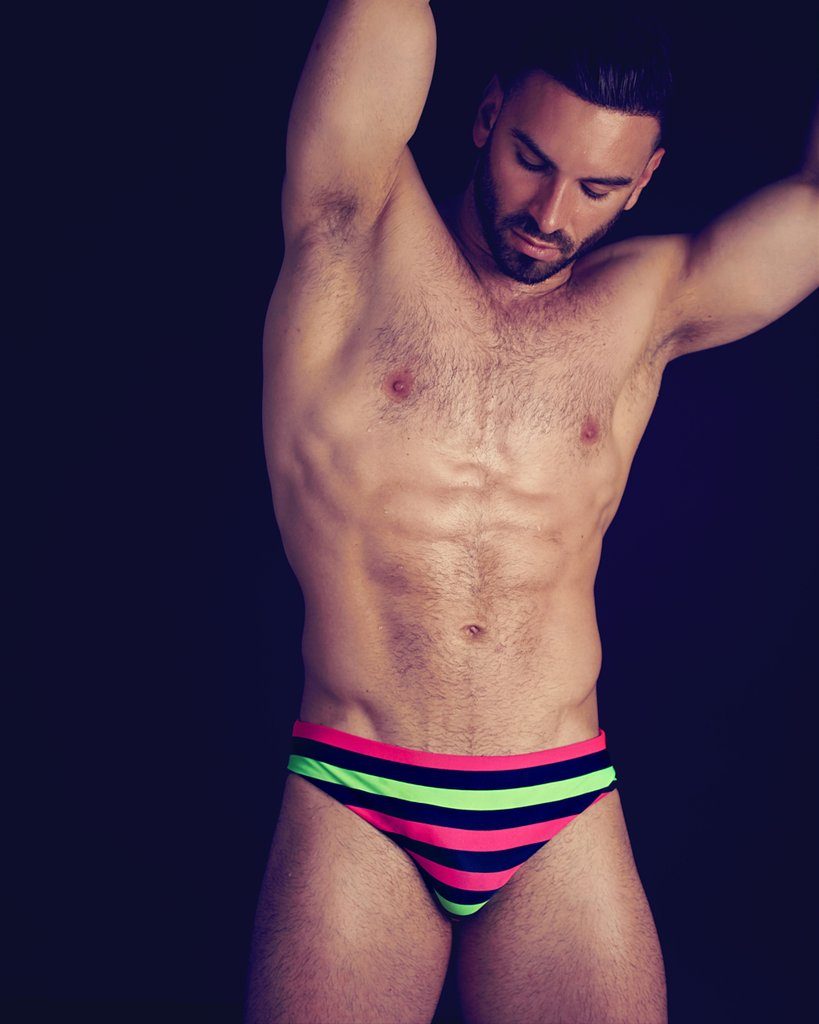 The most eye-catching option for this season is offered by WAPO. The European label has created a colourful stripe design in a colour palette of dark blue, and neon green and pink. A very trendy option for the lovers of vibrant colours. Find it here.
Croissier – Rootzebra Brief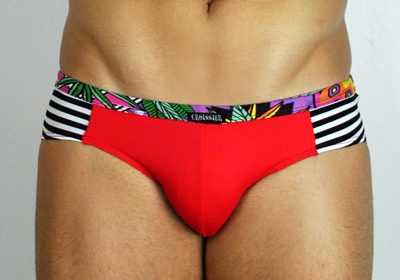 Gabriel Croissier is one more designer that has combined two of this season's big swimwear trends: floral and stripes. The Rootzebra Brief by his Spanish brand is a very interesting design that comes in red with black and white side stripes and a floral waistband. You can find it here.
AussieBum – Luxe Brief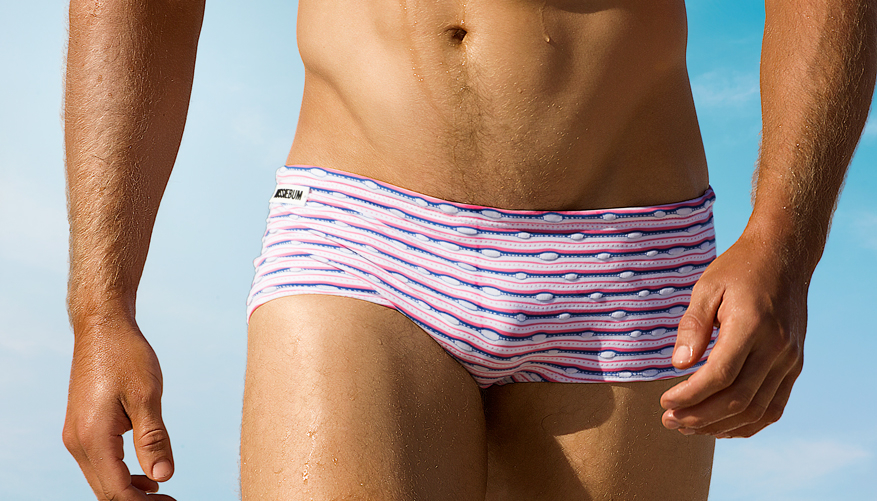 One of our favourite picks is the Luxe Brief by the Australian label. A very unique design that combines pink, white and dark harmoniously. The item is made by a high quality fabric produced in France and is the one that will make you stand out from the crowd. Find it here.
Clever – Contemporary Brief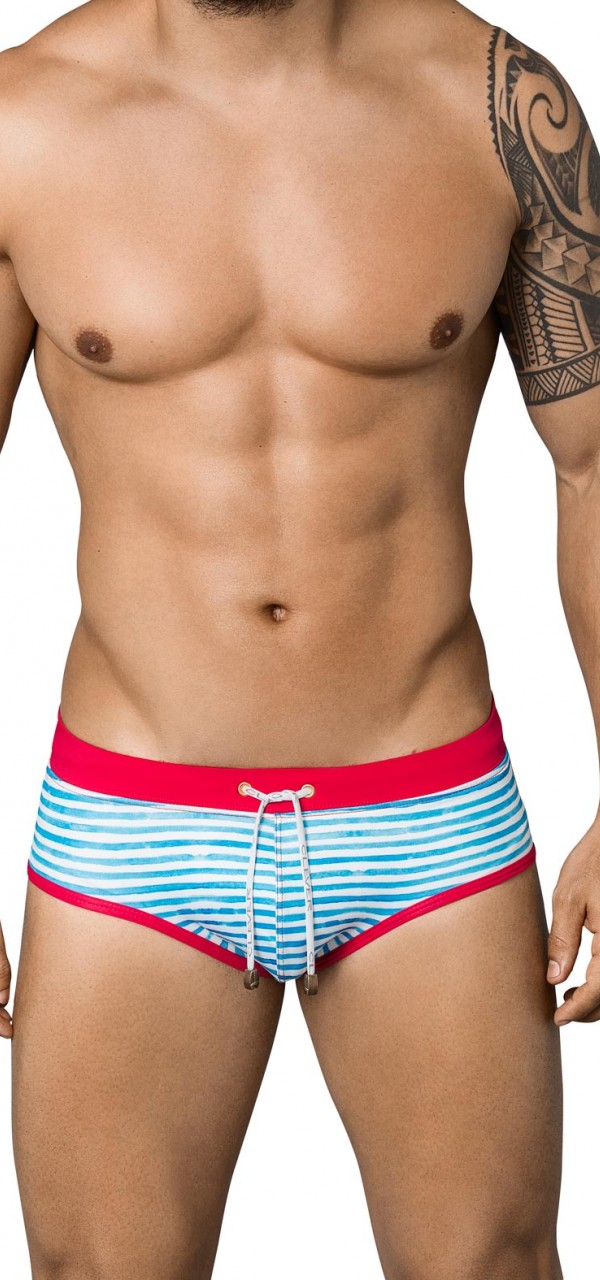 Last, but definitely not least, the fun and bright Contemporary Brief by the Colombian brand that features white and blue stripes that look like waves and a colour popping red waistband. Ideal for anyone who loves trendy and contemporary swimwear. You can find it here.