The wait is over! Our readers have decided the best brands and models for 2017. The results of our 4th Annual Men and Underwear Awards are here! Many thanks to all who voted and congratulations to all our winners. On with the show!
The big winner of our 4th Annual Awards, Best Brand for 2017, is Andrew Christian. The prolific brand continued to capture the attention of men for yet another year. With a constant flow of numerous new lines and styles, Andrew Christian built a diverse collection to cater for men of all ages and all tastes. The American label took 16.1% of the votes in a battle that was too close to call until the last few days. During the voting period it went head to head with aussieBum which came second with 14.4% and Canadian brand PUMP! with came third with 13.9%. One of the most interesting things in the results of this category is that there was a big amount of other brands put forward by our readers. The "other" option was used to add a 29 more brands to our selected 8! Despite the fact that none of them made it to the top 3 or top 5 even, it shows the diversity of the mens underwear industry, the fact that our readers know their stuff and that we did well to keep the "other" option again this year!
---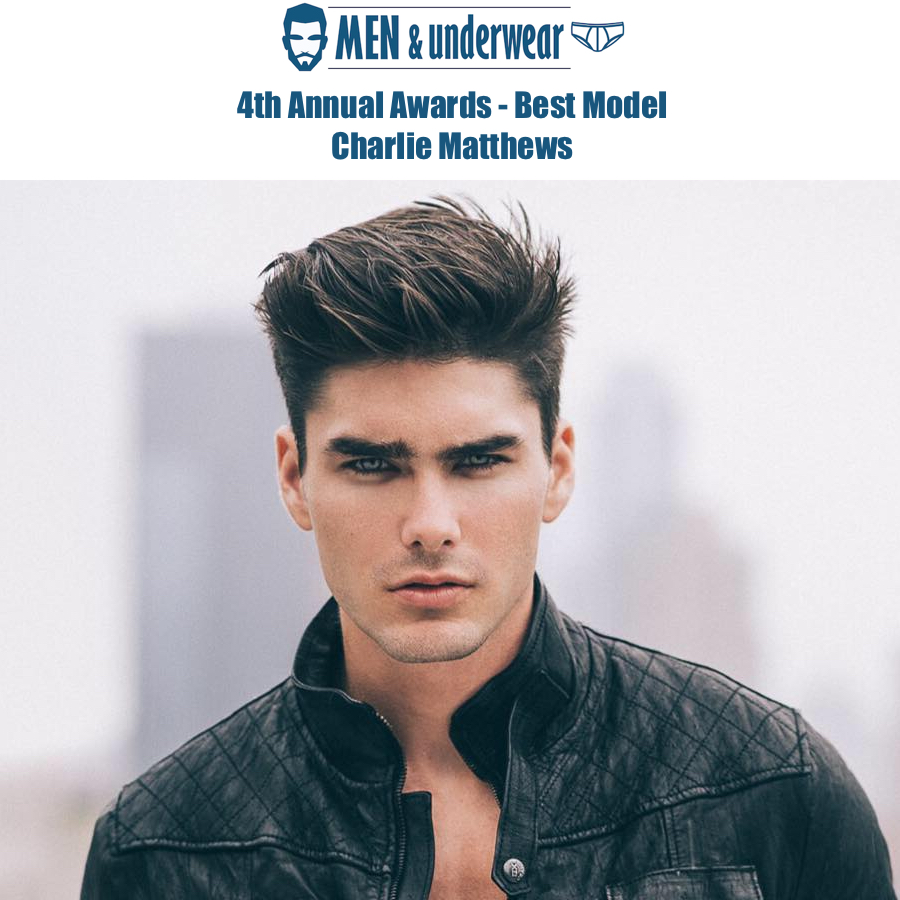 One more category that was too close to call until the very end. Charlie Matthews was voted Best Model 2017 by the 16.6% of our readers. The striking model, American with Serbian roots, was discovered in a grocery shop where he used to work. Since then he worked for Calvin Klein, Nautica and Target among many others and featured in magazines such as Marie Claire, Risbel and Coitus. In 2017 apart from advertising campaigns and editorials, he appeared in the catalog of Guess and launched his own jewellery line! Philip Fusco came a very close second taking 16.5% of the votes. In third place Michael Dean with 14.8%.
---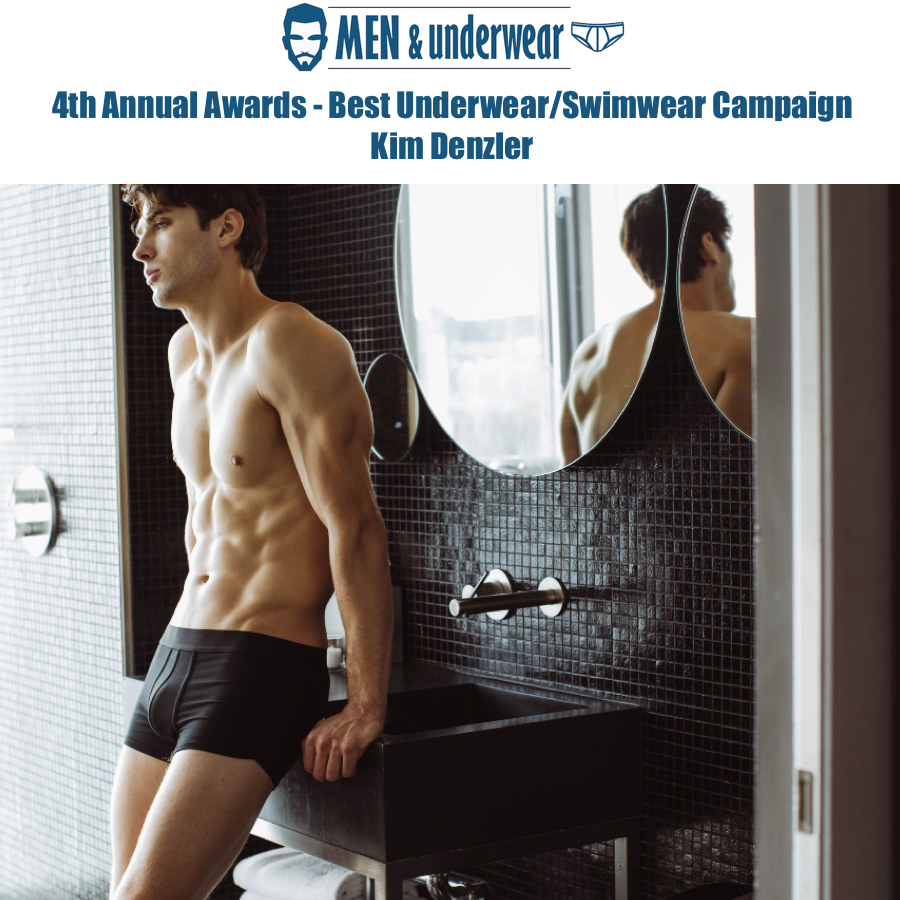 We are very proud for Kim Denzler for winning the Best Campaign category this year! The brand was featured in Men and Underwear very soon after it was launched in 2013 and we have seen it grown a lot since then. The Swedish label paid much attention to their imagery since day one. In 2017 their campaign photographed by Menelik Puryear was just stunning and we are happy we were not the only ones to think so! The style of the brand and the aesthetic of Hard Cider NY was a match made in heaven! Kim Denzler's campaign received 19.4% of the votes. In second place, the athletic feel campaign by PUMP! with 17.9% and in third place the classy 2017 swimwear campaign by ES Collection with 15.8%.
---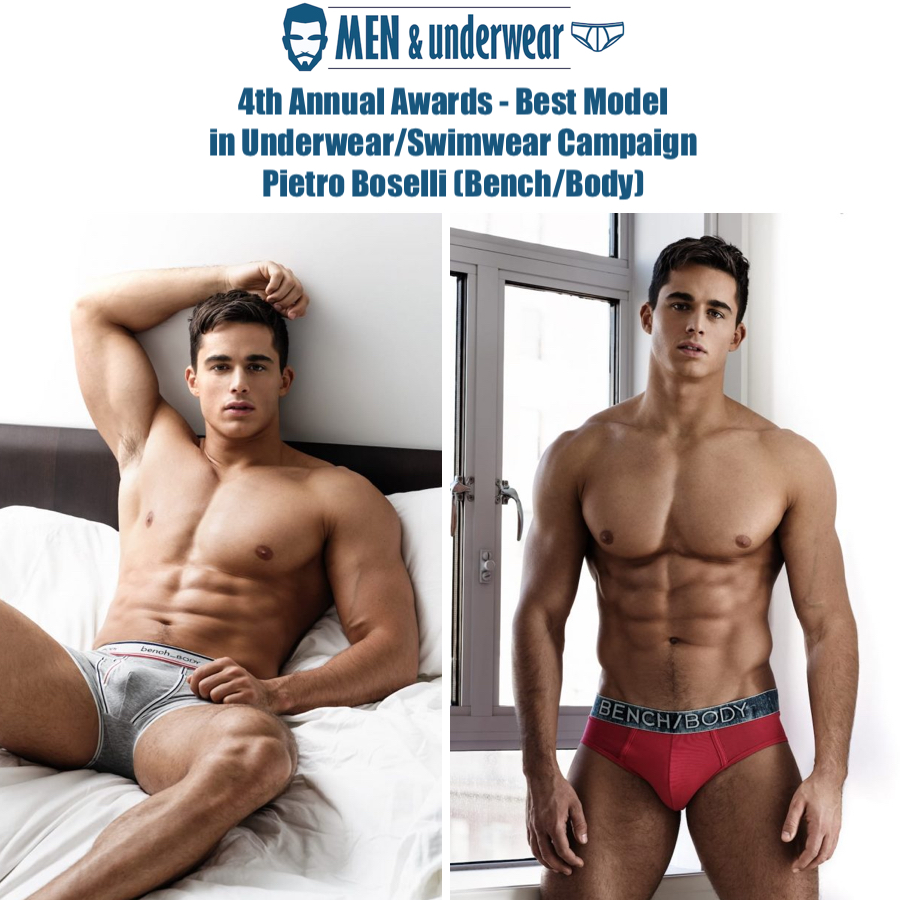 PhD engineer, former mathematics lecturer and model, Pietro Boselli, was voted Best Model in an Underwear/Swimwear Campaign in 2017 for his participation in adverts for Bench/Body. The handsome Italian was the star of the brand's extremely successful campaign, first images of which we saw very early in the year. His incredible looks and the underwear by Bench made headlines in media all around the world! He took 22.9% of your votes followed by Scott Gardner, a close second, with 22.4%  for his excellent work with retailer International Jock. In third place Logan Swiecki Taylor, with 11.2%, for his work with Rufskin.
---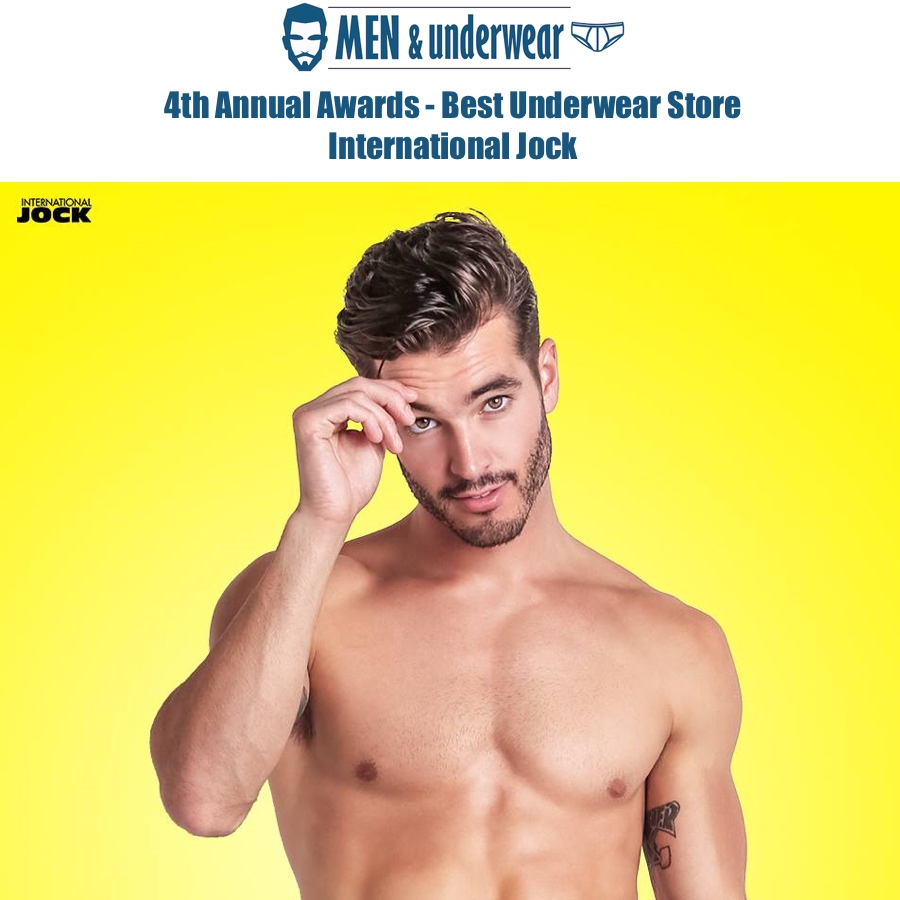 Best Store for 2017 is American retailer International Jock! The online retailer is serving men since 2000 with a huge range of brands and underwear styles from everywhere in the world. The store continues the tradition of making their own shoots for the products they offer with some of the hottest names in the male modelling industry.  International Jock was voted Best Store taking 27.2% of the votes. In second place aussieBum's official store with  18.7% and in third Andrew Christian's store with 16.5%.
---
Australian actor Chris Hemsworth is the winner of the Sexiest Man in 2017 title in our 4th Annual Awards taking 30.5% of your votes! Born 34 years ago in Melbourne, Hemsworth is known for playing Thor in a number of movies. His acting career started in 2002 in television and since then he has done plenty of work in the cinema and TV. Throughout his career he was voted most sexy men not just by Men and Underwear but also from magazines such as People. In second place the very handsome Canadian actor Ryan Gosling with 15.7% and in third place English actor and producer Tom Hardy.
---
Congratulations to all winners and a big thank you to all our readers who participated by voting in our 4th Annual Awards.