Small is beautiful, and in case you haven't noticed, men's underwear is getting smaller over the years! Not many brands produce large, loose fitting pants anymore and not many men wear them anyway. Instead, every year we see more and more labels producing underwear that fit on the smaller side of the spectrum, with jockstraps, bikinis and thongs becoming more and more popular among men of all sizes and ages. New fabrics, new sewing techniques but also the imagination of designers and customers alike lead to a booming trend that we will see developing further in the future. Small doesn't always mean minimal and is not sexy for everyone. The designs you are about to see are innovative. We can reassure you that despite the small amount of fabric and elastics (in most), a huge amount of work and time was put into creating the pattern, contouring and manufacturing. These are mainly the reasons why they deserve to be in our Top 10 list. Small is beautiful and a huge trend this season. On with the show, with some NSFW photography and jaw dropping designs! Enjoy!
Gregg Homme – Torridz Thong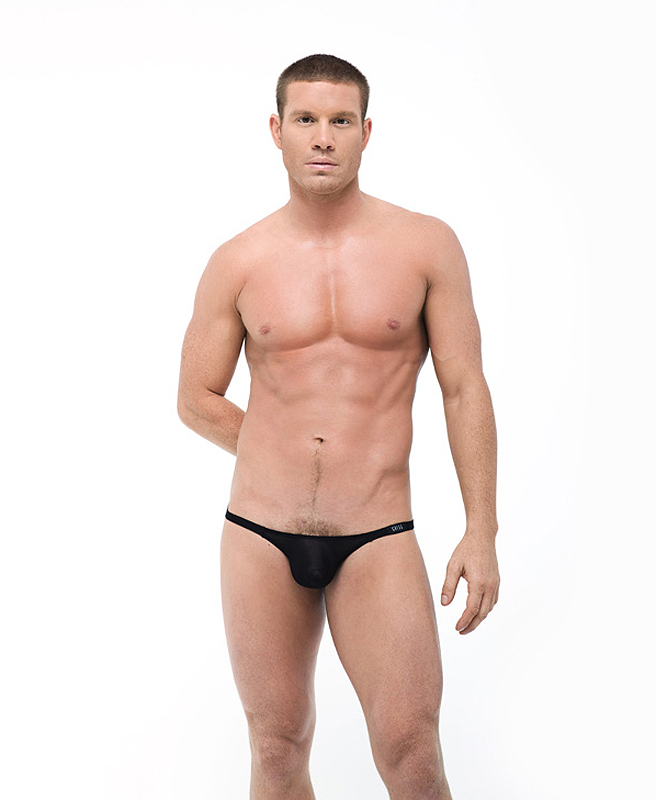 We will start the top 10 designs with the Torridz Thong by Gregg Homme. The Canadian label is known for its sexy designs and this one is one of their best selling this season. This underwear is made from a lightweight and very stretch fabric in a minuscule thong cut. This design is so popular that this season is offered in 13(!) colour options. You can find it here.
Cocksox – CX05 Thong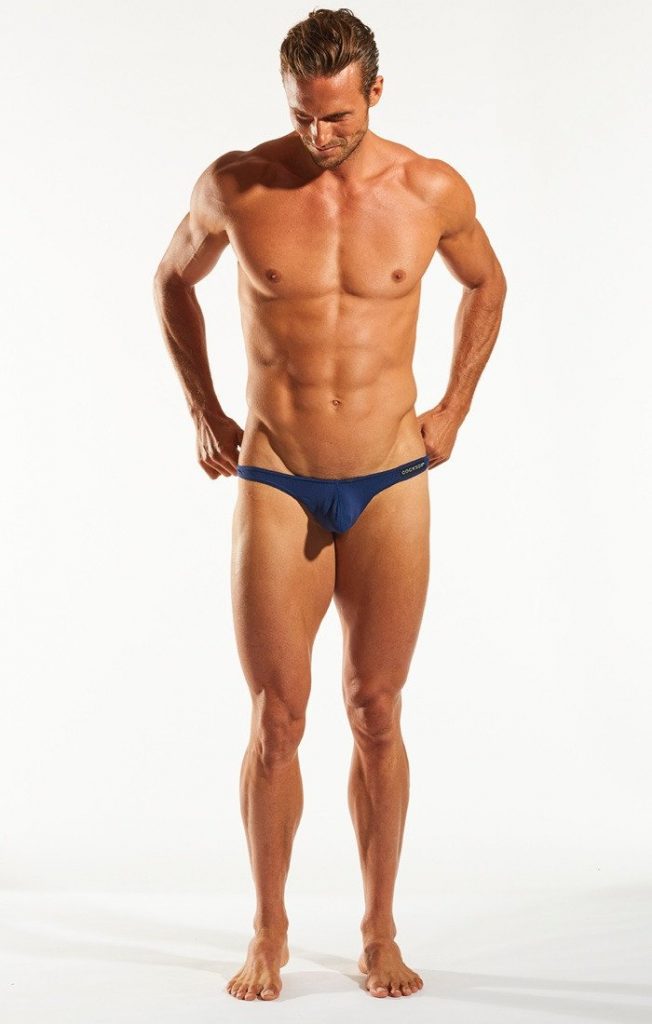 One more label that offers hugely popular mini underwear is Australian Cocksox. The CX05 Thong is made from Supplex, a technical and fast drying fabric in a really small and low rise thong/briefs hybrid style. This underwear that made it to our top 10 of this list is offered in six colours this season and you can find it here.
AussieBum – Sportscup
Lets stay a bit more in Australia for one more design that made it to our list of the tiniest underwear this season. The Sportscup by aussieBum is a design that has been in the brand's collection for some time. The first time it caught our attention was in 2013 when it "The Cup" was released for Christmas as a limited edition pouch with a super wide waistband. Since then the design has gone more sporty and this season is offered in six colour options. The Sportscup is a pouch attached to a waistband. There is elastic piping around it to hug your front and be kept in place. You can find it here.
Mategear – Maximiser Ultra Slingshot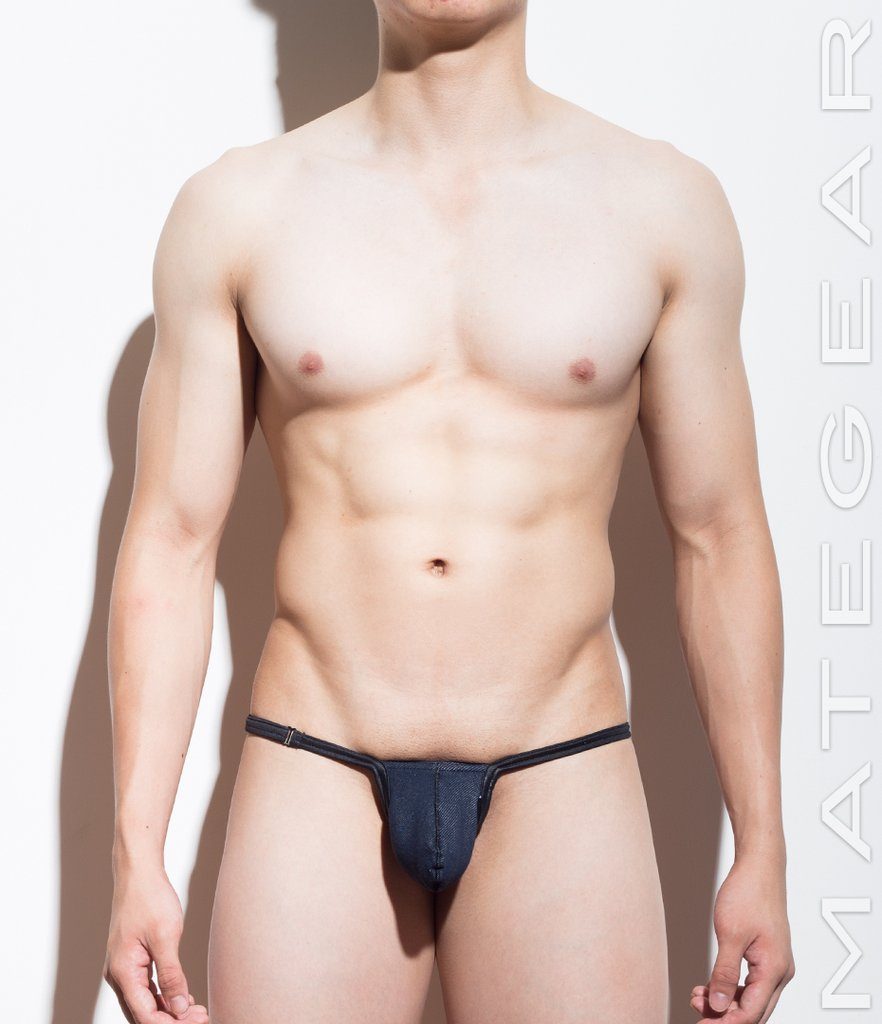 Don't get discouraged by the words "Maximiser Ultra", this slingshot by Japanese label Mategear is really tiny. The very well known for its small and sexy underwear designs label describes this underwear as "not for the shy or the faint hearted" and we couldn't agree more. This slingshot offers minimal coverage and an elastic ring on the inside of the pouch for enhancement. It comes in one size with an adjustable waist to fit most. It is available this season in a variety of colours and fabrics and you can find it here.
HappySacs – HappySac 2.0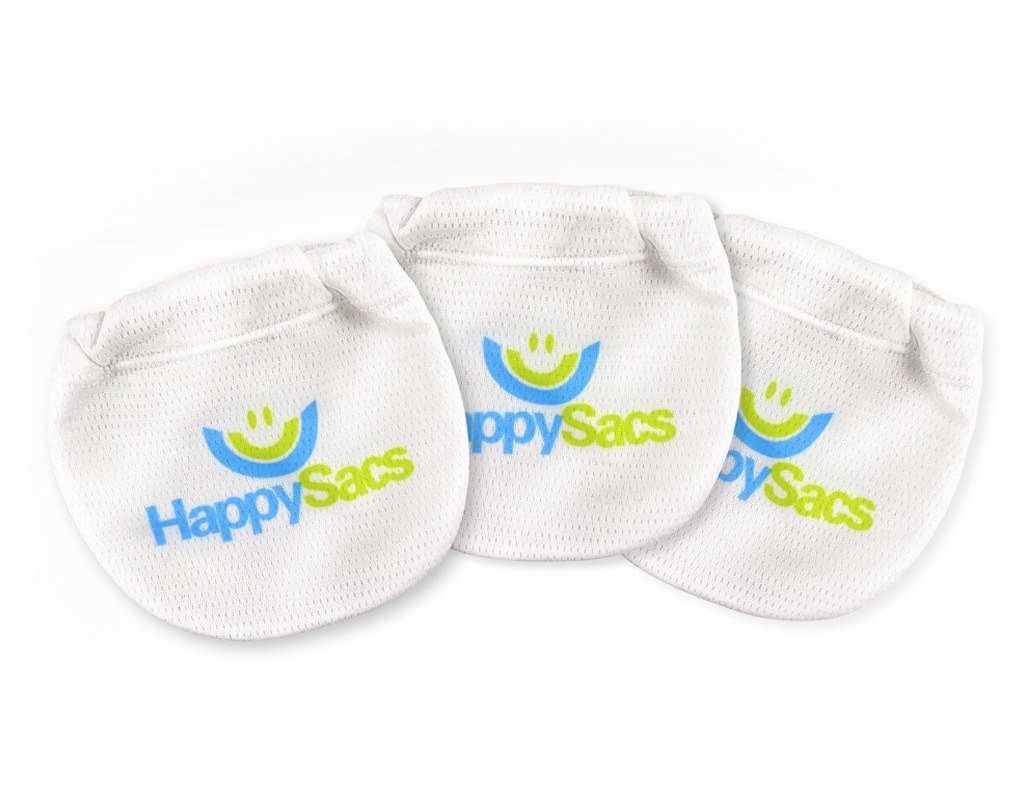 HappySac is an innovative pair of underwear from a young American label. It is a pouch with an elastic rim that is aimed at eliminating jock itch with its sweat wicking fabric and one of the smallest underwear for men in the market today. This season is available in a three pack and you can find it here.
PPU – Jock Suspenders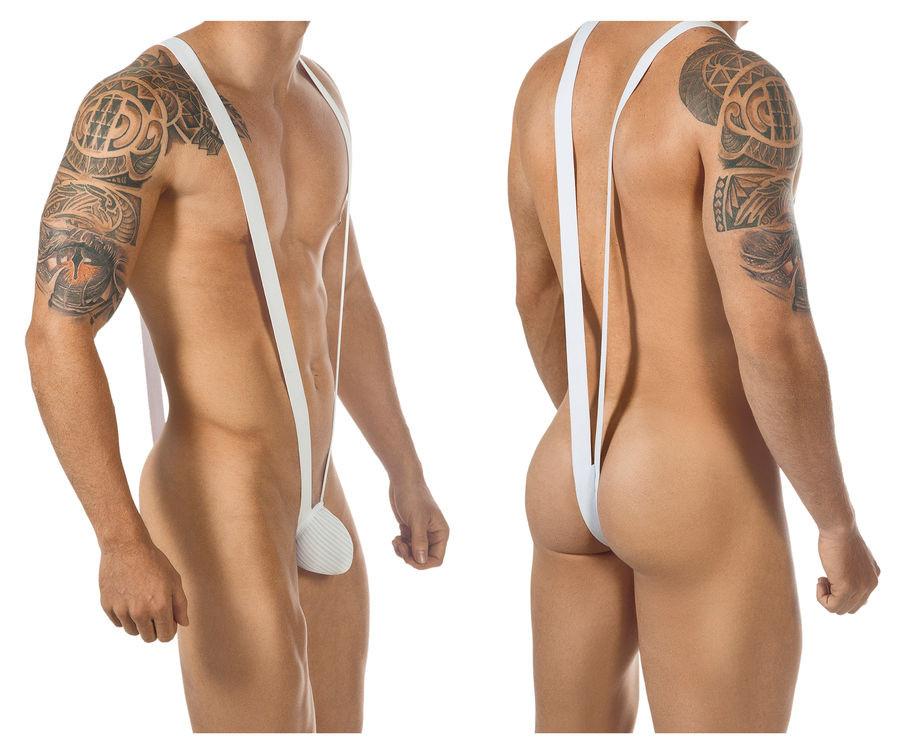 PPU was definitely going to have at least one pair of underwear in our top 10 list. The Colombian label has been offering small and sexy underwear for years and this season there are so many exquisite designs that made the choice really hard. The underwear we decided to include has a lot more fabric than any other in our list but it is an iconic design that offers very minimal cover. You are probably familiar with Jock Suspenders and the ones by PPU are among the best. You can find it here.
Kiniki – Fizzy Ring Thong
A brand that also deserves a place in this list is UK's Kiniki. Kiniki is a label with a long history in underwear fashion tracing back to 1975. It was a hard choice to go with just one design by this brand for our "Small is Beautiful" feature, but we chose the Fizzy Ring Thong you see above. A tiny pouch (yet contoured) made of lace, a nylon/lycra blend, is held together with a ring attached to the extremely narrow waist. In the back there is a small triangle similar (but a lot smaller) to a thong's back. This thong is handcrafted at the facilities of Kiniki in England. You can find it here.
Petit-Q – Lateral String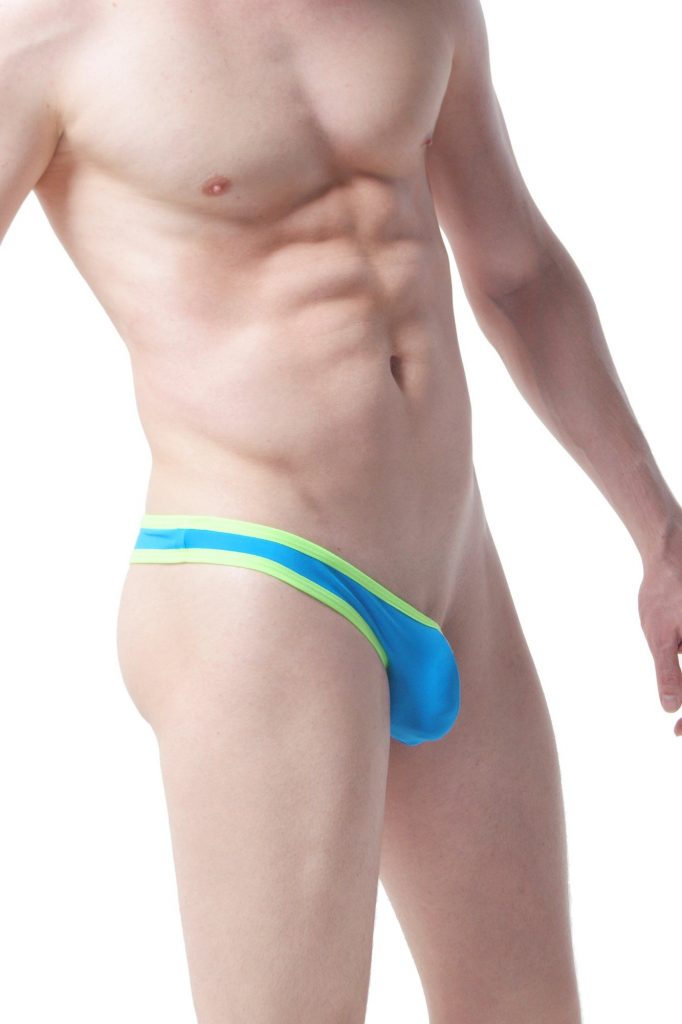 A brand, synonym to innovation and small underwear is Petit-Q. The French label never stopped producing sexy designs pushing boundaries and creating styles never seen before. One of their must-have items this season is definitely the lateral string. This very creative design that defies the laws of gravity and magically stays on, has been part of Petit-Q's collection for a while and this year is available in new colours. You can find it here.
WildmanT – The Ball Lifter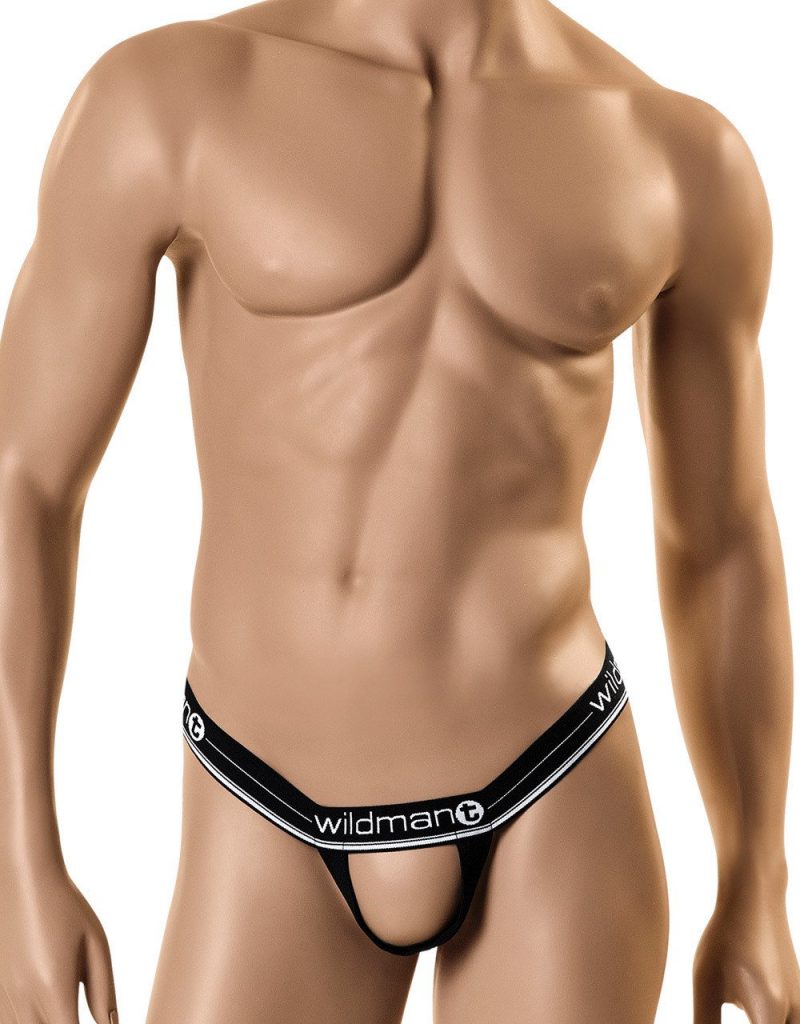 One of the most iconic underwear by WildmanT and a constant best seller re-released every season. The Ball Lifter features an elastic band attached to a waistband. You can wear it on its own or under other underwear for enhancement. The season the Ball Lifter comes in four colours and some variations. You can find it here.
Manstore – Tarzan Strap M200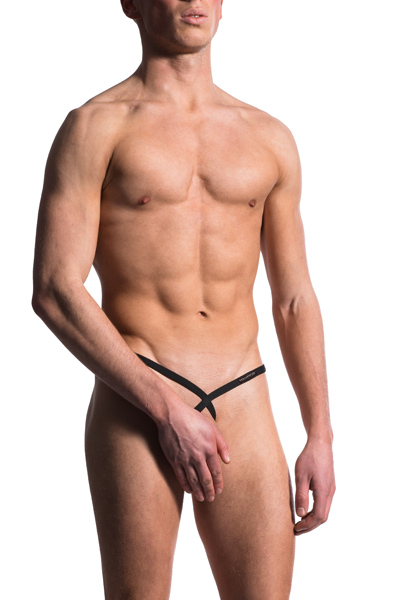 Last but not least, Manstore a German brand and their Tarzan Strap which has been in their collections for quite a while. It is considered as a skimpy thong even though, we think, it is a new underwear style by itself. The design is practically a cleverly shaped and stitched strap of fabric that goes under your front leading to a t-shaped back. It comes in many colours and you can find it here.