2020 was a tough year for most underwear brands. Lockdowns, closed retail outlets and limited demand pushed many shops and brands into serious financial troubles. Most brick and mortar stores were forced to cancel their orders and many brands in return had to postpone or cancel entire collections. When lockdowns started in spring and the limitations to travel took place, swimwear sales almost stagnated. A bad summer for many brands was followed by an uncertain autumn when we saw fewer than average new underwear collections and many brands putting their production on hold. As you can imagine the same problems affected the whole fashion industry in general and along with it, all people involved such as photographers, models, PR, marketing and sales people, social media managers and more! Our Annual Awards pay tribute every year to the best brands, shops and models. The men's underwear industry stayed alive in 2020 though because of you, our readers, underwear aficionados and customers. Without your support this year would have been an absolute disaster. Your support was what kept the underwear world alive, all those people to keep going, keeping their jobs. So our first Award goes to you and for the rest it will be you alone who decides!
For the Best Model in Underwear or Swimwear Campaign this year, the editors of Men and Underwear with the help of PnV Model Network chose eight models that we think, represent the best of the whole industry. Just like last year, we have given you the choice to add your favourite model of the year, in case it was not selected by us. Let's have a closer look at them. The voting form will be open until the 31st March and the results of this and the rest of the categories will be announced soon afterwards.
Jorge Cobian
In alphabetical order, the first model in the list is Cuban model (residing in the Canary Islands, Spain) Jorge Cobian. Jorge draw a lot of attention early in 2022 with his work with Adrian C. Martin for Australian brand teamm8. The extensive campaign was presented in four parts in Men and Underwear and, possibly, one of its most striking photos in the one below, earning Jorge a place in this year's Best Model in Underwear / Swimwear campaign nominees.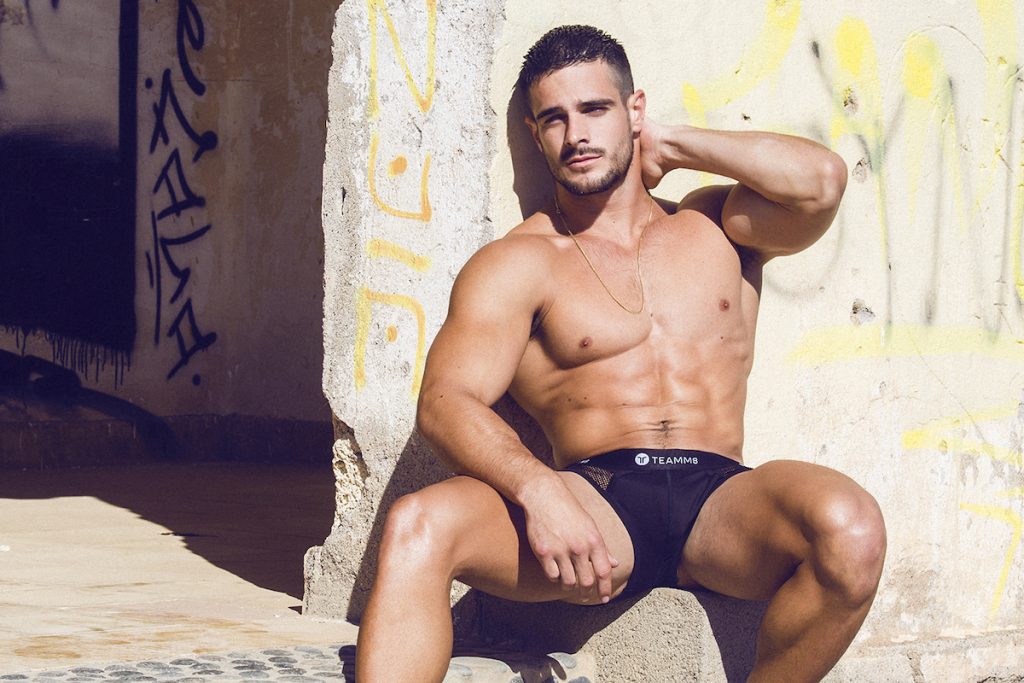 ---
Stathis Kapravelos
Greek model and Men and Underwear ambassador Stathis Kapravelos is the second model in the list. Stathis won this category two years in a row and he is coming strong for a third year! He was featured numerous times in the pages of our very own online magazine and in many others around the world posing in the latest underwear and swimwear. One of his best moments in 2020, is the photo you see below from an exclusive to Men and Underwear editorial.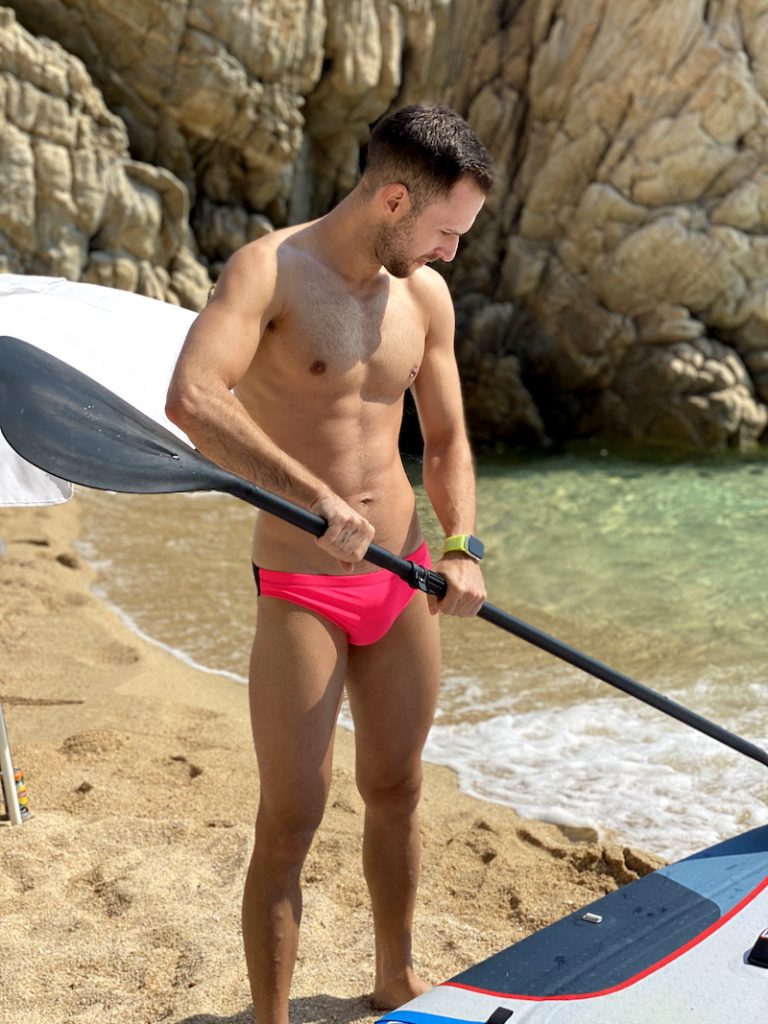 ---
Nick Mascardo
One of the official faces of American brand Andrew Christian and winner of their Trophy Boy competition, Nick Mascardo is the third nominee in this category. Nick brings a positive attitude into every campaign we see, presenting the underwear of Andrew Christian in a fun yet sexy manner, like in the photo you see below.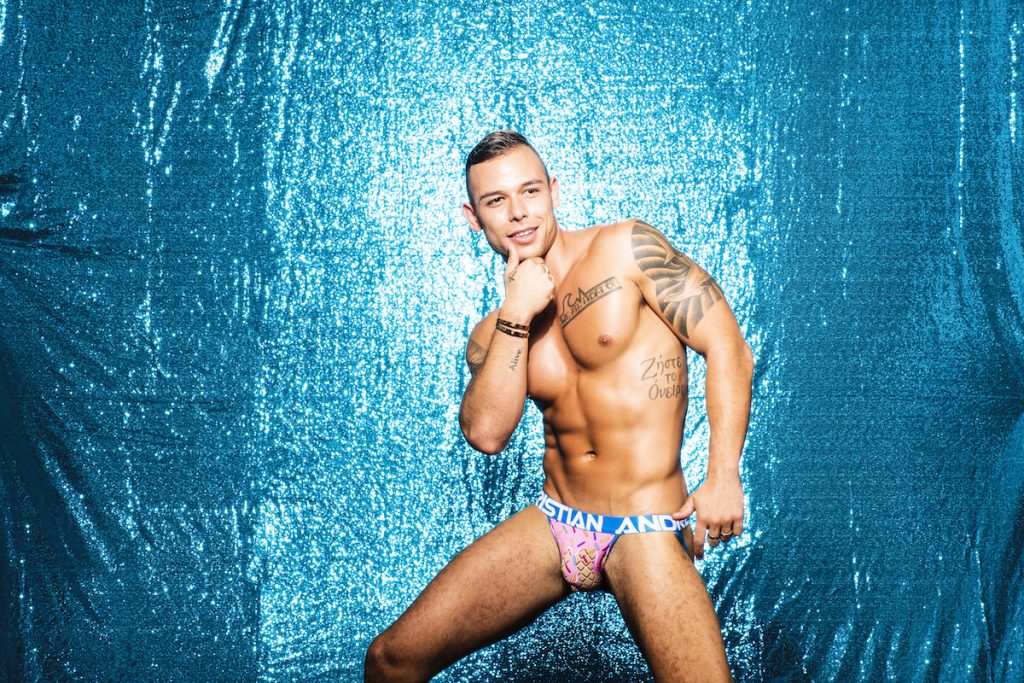 ---
Charlie Matthews
Top model Charlie Matthews is a regular of our Annual Awards nominations. He brings class and elegance into every campaign we see no matter if he is photographed fully clothed or in just a pair of briefs. One of his best works in 2020 and the one that gave him the ticket to be nominated in this category is his work for Bang&Strike by photographer Henry Wu.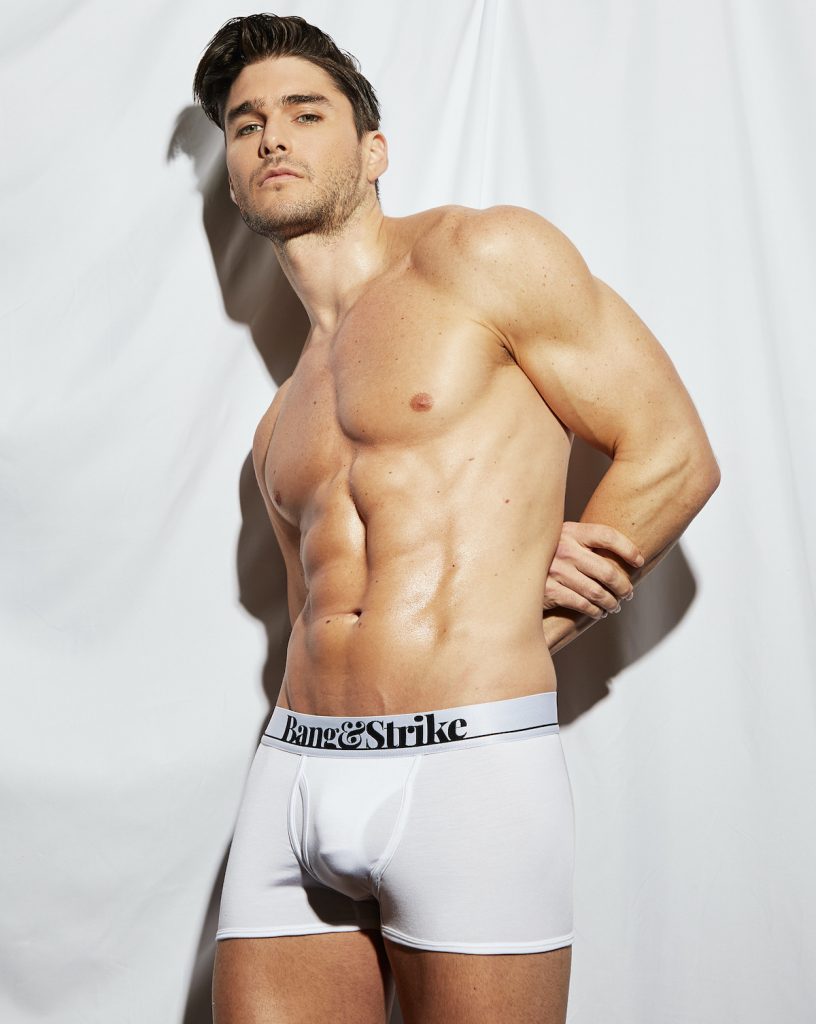 ---
Pierre Vuala
The next model in our list is Pierre Vuala, an American model and certified personal trainer with striking physique and face, coming from the IFBB world. In 2020 we saw him posing in the official swimwear campaign of Aronik in which he looked stunning! It was this work that earned him a place in this category and the photo you see below the one that got our editors' attention.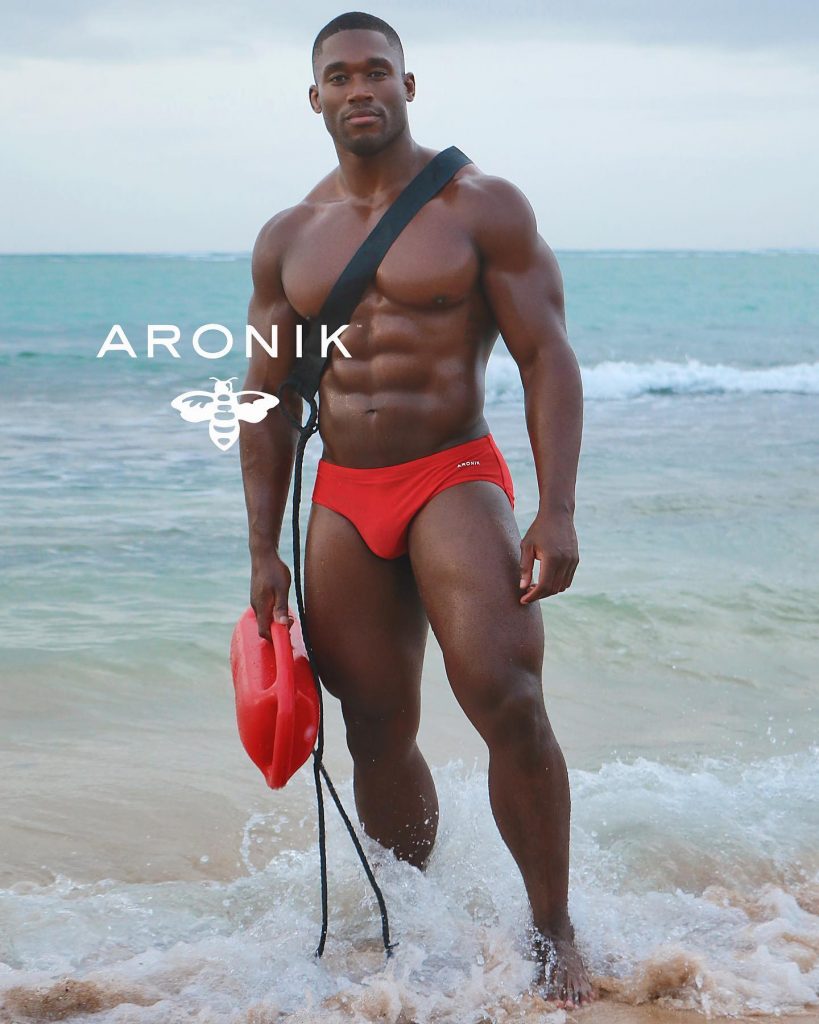 ---
Arad Winwin
Next in the list is Arad Winwin, exclusive to Andrew Christian model and adult entertainer. Arad feels naturally comfortable in front of the camera posing in even the skimpiest of underwear adding tonnes of sex appeal to every shoot he makes for the American brand. There were more than one photos that got him a well deserved place in this category but we chose a most simple one below featuring a pair of briefs, his flawless physique and piercing eyes.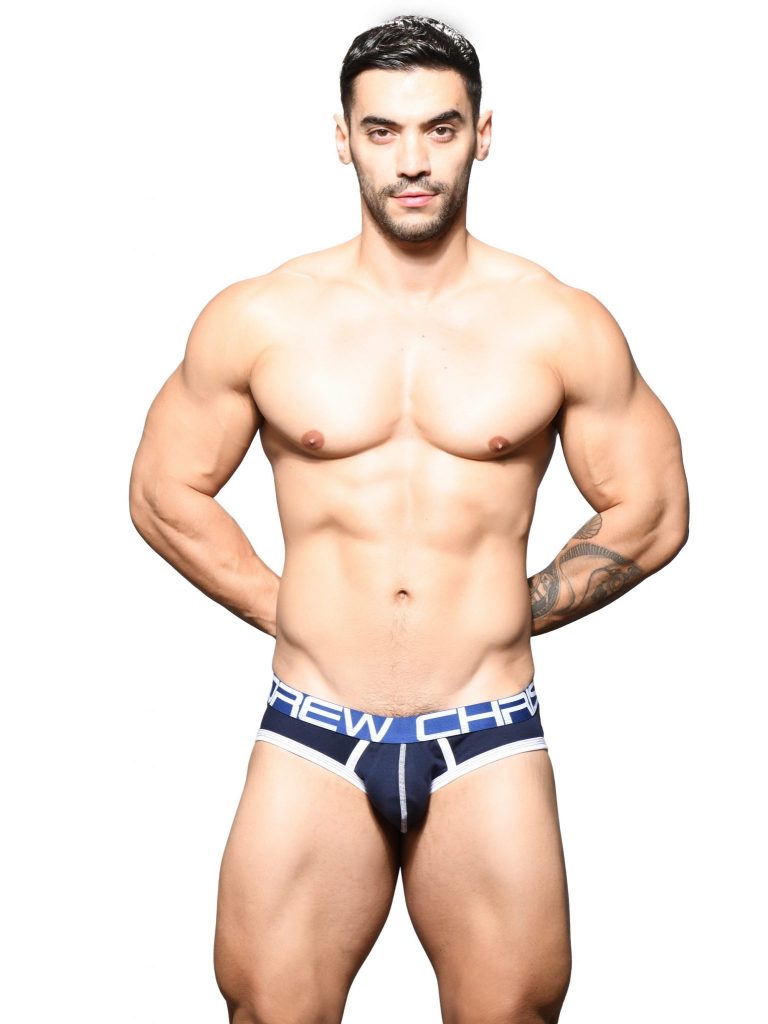 ---
Roger Zachariades
The second Greek model in this category is Roger Zachariades. Roger's work with Louis C. Photographer for Walking Jack was one the best we have seen in 2020. Simple, just enough sexy and getting its message across, is the golden recipe of every successful campaign and Roger was a true star in that one of Walking Jack. Bearing in mind that this was his first ever professional shoot makes it even more special! One of the best photos in that campaign was the one below.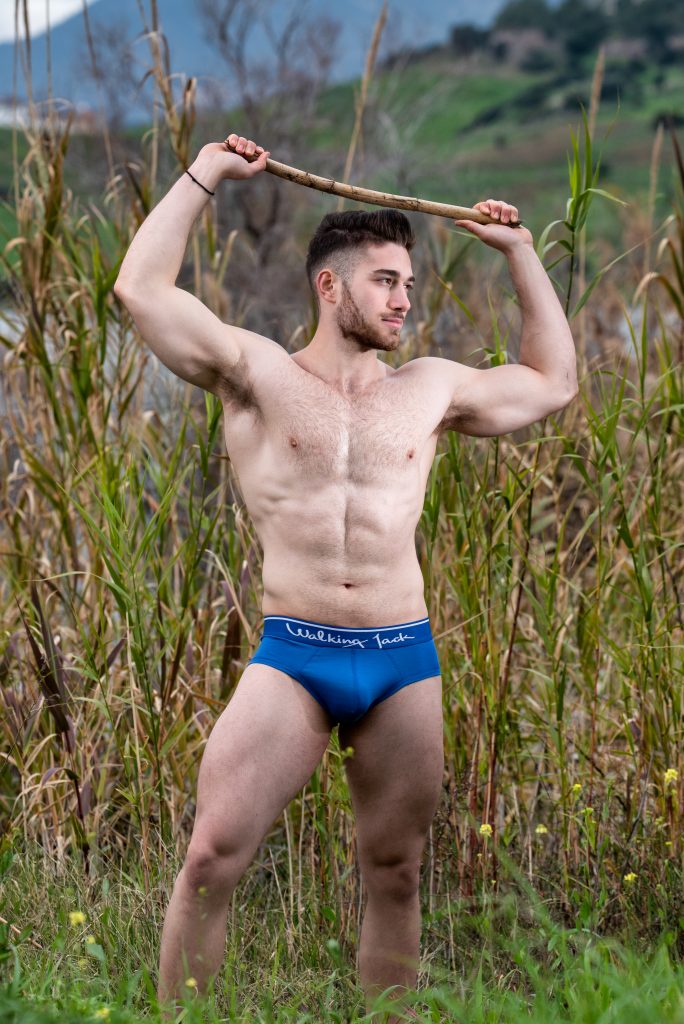 ---
Saint Pierre Zamyatin
Last, but not least, nominee for the Best Model in Underwear/Swimwear campaign award is Russian model Pierre Zamyatin. Pierre looked absolutely stunning in the campaign of Marcuse, photographed by Pavel Lepikhin. He brought an elegant style to even the most sexy and provocative underwear of the line. One of his best shots from that campaign is the one below.
---
Now that we covered all nominations with a few more details about each of them, it is time you voted for the one you think deserves to win this category. You will find the voting form here.