One more underwear has just been added to the ever growing collection of jockstraps.com. The brand is Jocko, based in Los Angeles and founded in 1993. The first collection of Jocko at jockstraps.com comprises underwear in three styles which all have something in common: an exposed back! If you are a fan of jocks and jock briefs you will love them!
Two of the styles available are jockstraps. The first called Jocko Stretch Jockstrap is made of a polyamide and spandex material which gives the pouch lots of stretch similar to a thin mesh material. Then waistband is 1.5″ wide and quite thick with Jocko logo at the centre front. The leg straps are unique in a way that they don't attach to the waistband at all but only to the pouch. Have a look: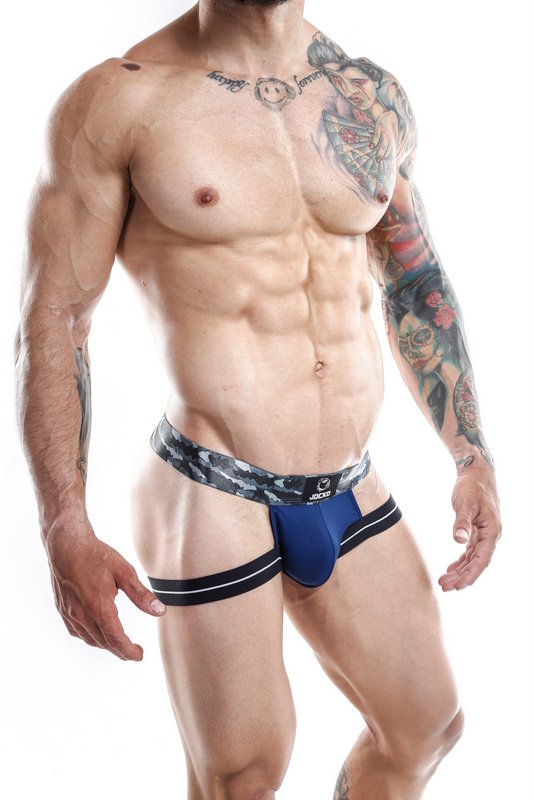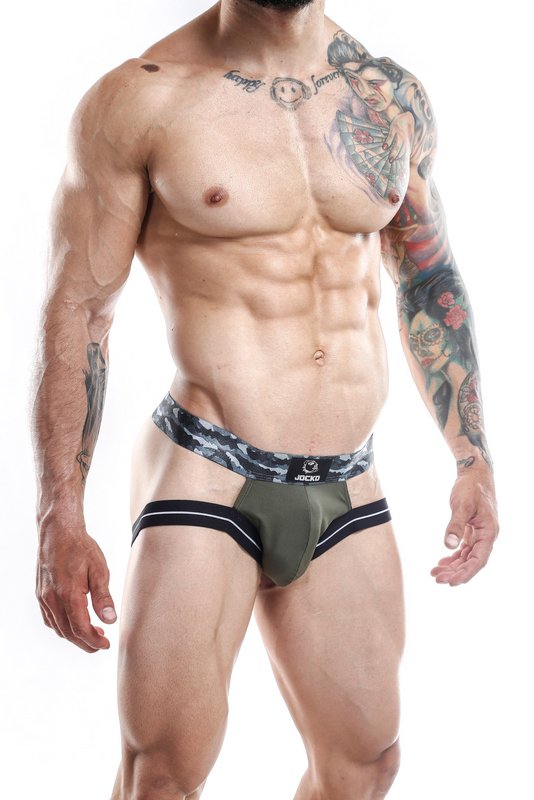 The second jockstrap design is the Camouflage which features a camo print and two extra straps running at an angle at the back, across the cheeks. The waistband is thick and 1.5" wide with the Jocko logo at the front and centre. The pouch is made from a polyester blend, contoured and with a good amount of stretch.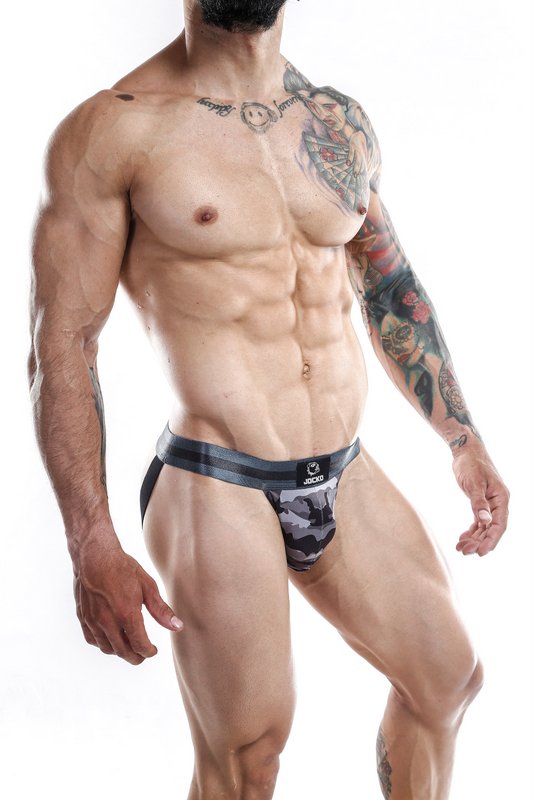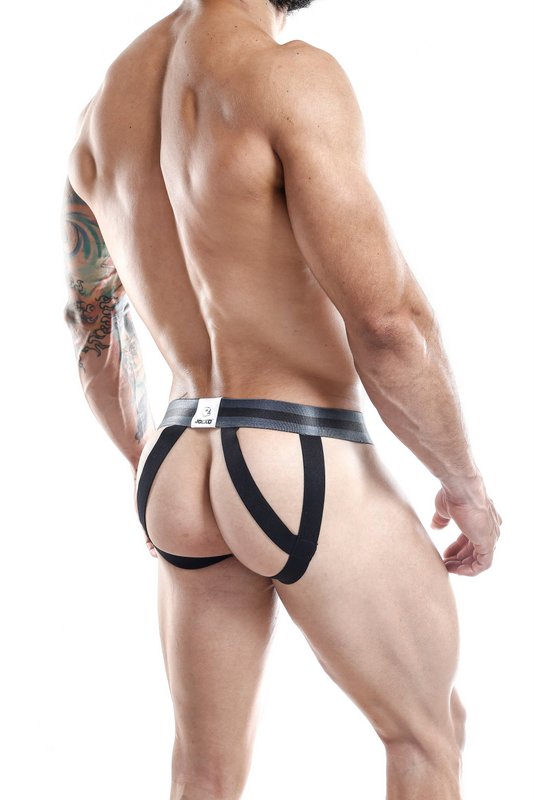 The third underwear design by Jocko at Jockstraps.com is the Jock Brief. This jockstraps and briefs hybrid design has a camo waistband, 1,5" wide and a contoured pouch made from a cotton blend fabric. It also features complimentary piping around the edges of the pouch and, as you can imagine, an open back.