2021 was a year full of ups and downs for most underwear brands. Just when we thought that the whole covid restrictions were about to be lifted in the summer and life would return back to normal, autumn saw many country reimposing lockdowns, restrictions. We saw many brands struggling to release full new collections, having problems with delivery delays, affecting the much anticipated Black Friday sales and the Christmas shopping season. Despite all struggles, many brands stayed afloat and enhanced their presence in the industry. Some by braving the storm waiting for better days, some by expanding their collections on a tough climate and some by going on aggressive sales. 2021 was not a much better year that 2020 but at least we saw more new collections coming out, more swimwear and an optimism that the end of the pandemic is near. For one more year, what kept all brands going was your help! Customers and underwear aficionados showed their support for one more difficult year and you are all
For the Best Brand Award this year, the editors of Men and Underwear chose ten brands that we think, represent the best of the whole industry. Just like last year, we have given you the choice to add your favourite brand of the year, in case it was not selected by us. Let's have a closer look at them. The voting form will be open until the 27th March and the results of this and the rest of the categories will be announced soon afterwards.
---
Andrew Christian
One of the few brands that went with "business as usual" attitude and have continued to release new designs and expand their collections. Andrew Christian has been one of the biggest players in men's underwear fashion, not just by its size as a company but also by its creativity and attitude. In 2021 the brand continued with the release of innovative underwear designs alongside the redesign of its best sellers. The collection of Andrew Christian is so big that there is something for everyone. This is one of the brands that we have in The Shop and we notice that their designs appeal to men of any sexual orientation. They all agree that Andrew Christian produces some of the most interesting and some of the most comfortable designs in the world today.
---
aussieBum
One more brand that looked totally unaffected by the events of 2021 was aussieBum. The Australian brand went on a spree of huge sales and new releases throughout the year. This brand is available in just a handful of brick and mortar locations and its main business is online via their own eShop. With one release after the other again in 2021, proper collections, new swimwear, deep sales and very active social media, aussieBum was a breath of fresh air for one more year.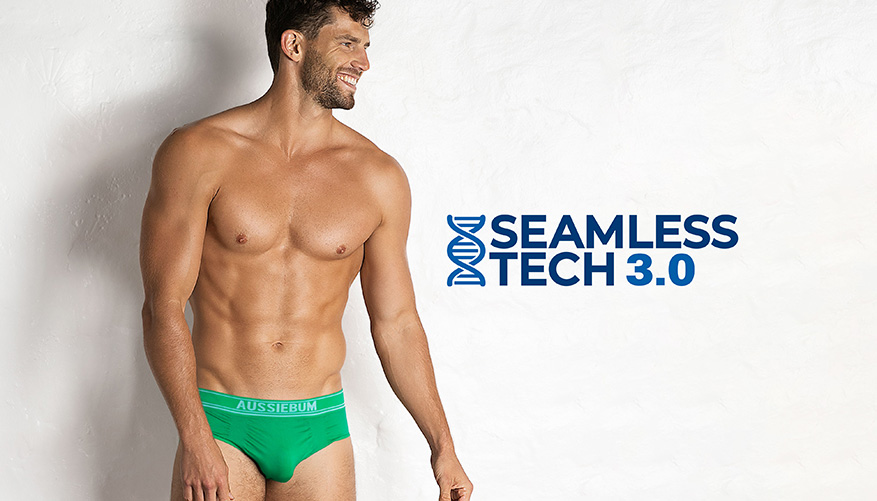 ---
C-IN2
One more American brand in the list with the best underwear brands of 2021, C-IN2, amazed us with how they handled a difficult year such as 2021. Offering true design with amazing colours and lots of creativity, C-IN2 expanded their collections for yet another year. Beautiful campaigns that bring out the "sexy and comfy" style of their take on men's underwear were featured all over their social media, keeping us wanting more. One more great year for this brand!
---
Calvin Klein
Last year's (and the year before that) winner, Calvin Klein, is for most people a synonym to contemporary men's underwear. In 2021 the brand continued to show a diversity in its campaigns and advertising like no other, showcasing people of all colours, backgrounds and body shapes. This has been a long debate in the industry and in Men and Underwear in particular. We have been calling for years for the biggest brands to show diversity and stand for inclusivity and we are extremely happy to see Calvin Klein doing it! The brand that changed the way we have been advertising men's underwear for decades with that legendary 1992 campaign showing Mark Wahlberg grabbing his crotch is doing it again! Let's hope we see more brands making the same step towards inclusivity, equality and acceptance.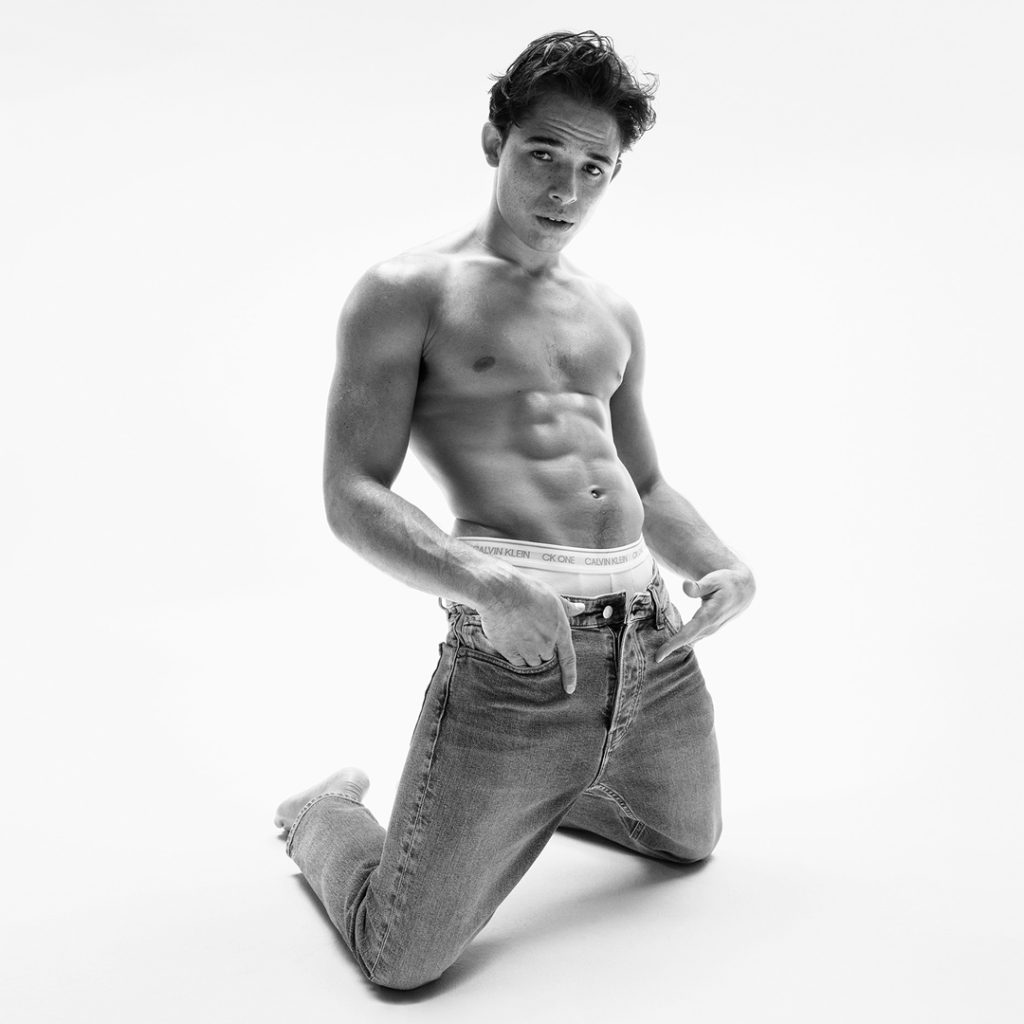 ---
CODE 22
Spanish brand CODE 22 produced a proper new collection 2021. We saw new swimwear styles, new underwear styles and its expansion to athleisure and outer wear. Great new campaigns and investment in advertising throughout 2021 made for another successful year for Michel Massara's brand. The presence of the brand has increased significantly in 2021, something we have also witnessed by the growing demand for it in our very own shop. CODE 22 is the perfect representative of brands that have expanded to clothing and athleisure based on their underwear success.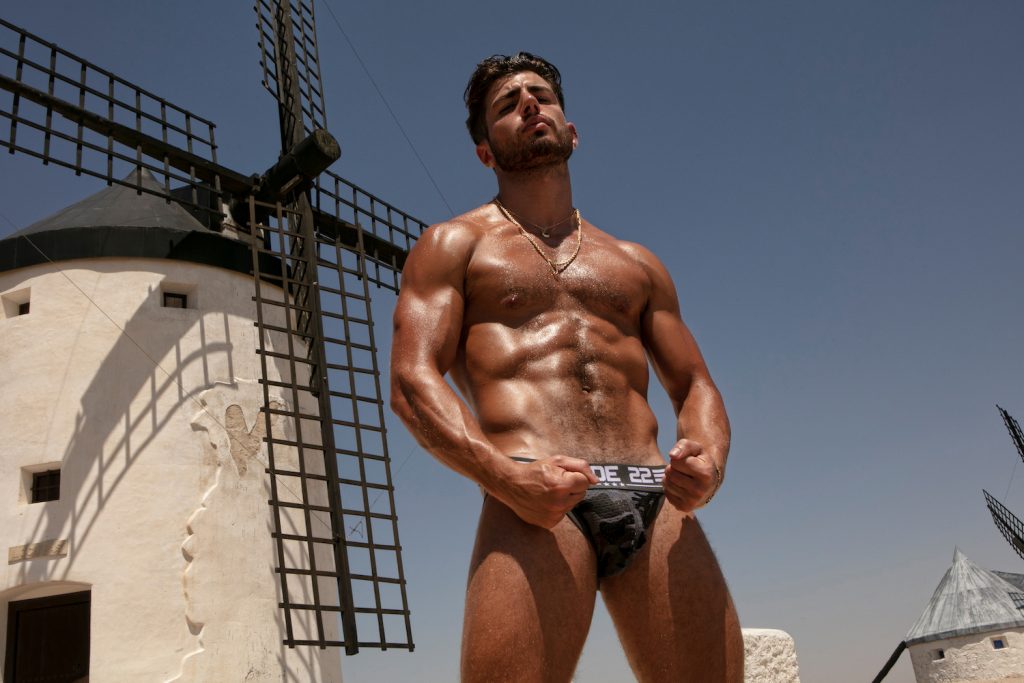 ---
Marcuse
A brand that started as a swimwear brand but expanded into the men's underwear world, and very successfully, is Marcuse. Despite a difficult climate, Marcuse released some of its most creative underwear lines in 2021! Combined with a range of conceptual images and a clear identity on their social media, this brand was able to connect with their customers and expand for one more consecutive year. This brand is also available from Men and Underwear – The Shop where we too can witness the growing fan base and demand for their designs.
---
Teamm8
One more brand representing Australia in this year's Best Brand category is teamm8. The brand has been releasing new collections steadily throughout 2021 some of which really caught our attention for their creativity. At Men and Underwear we featured at least three of their new collections for this year and more than four editorials that included designs of this remarkable brand.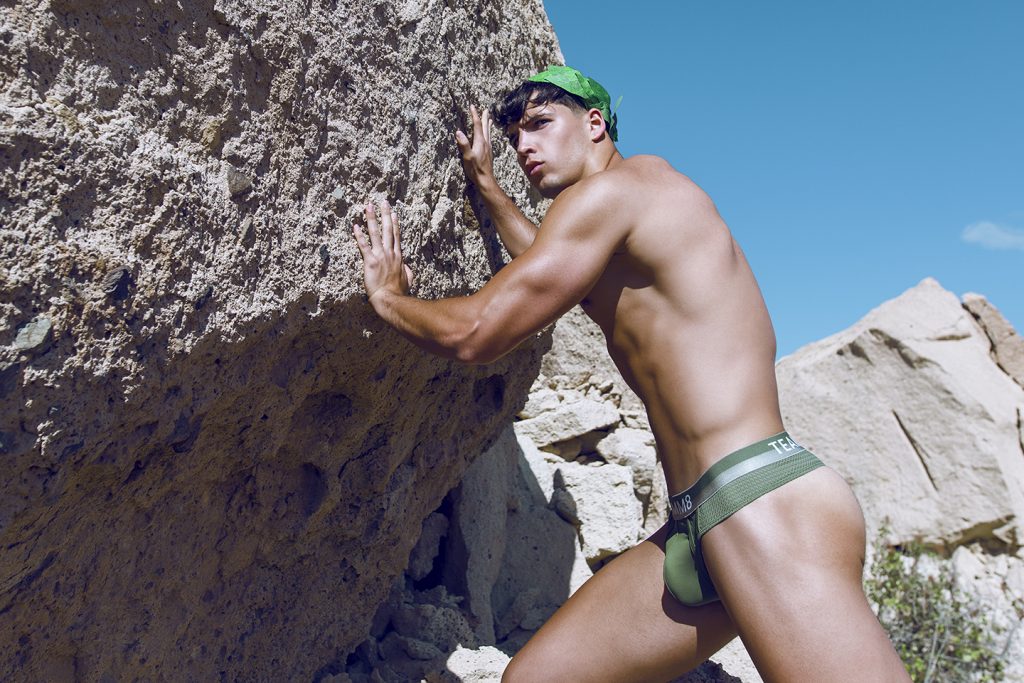 ---
Timoteo
One more American designer that we think deserves to be among the best in 2021 is Timoteo Ocampo. Ocampo has three brands: Timoteo, Cellblock13 and Vaux. They are all different and distinctive, representing the main trends in men's underwear today. So this nomination was more about the designer behind all three brands, rather than just Timoteo alone. All three brands continued to produce new collections and keeping their customers interested by nice campaigns and active social media.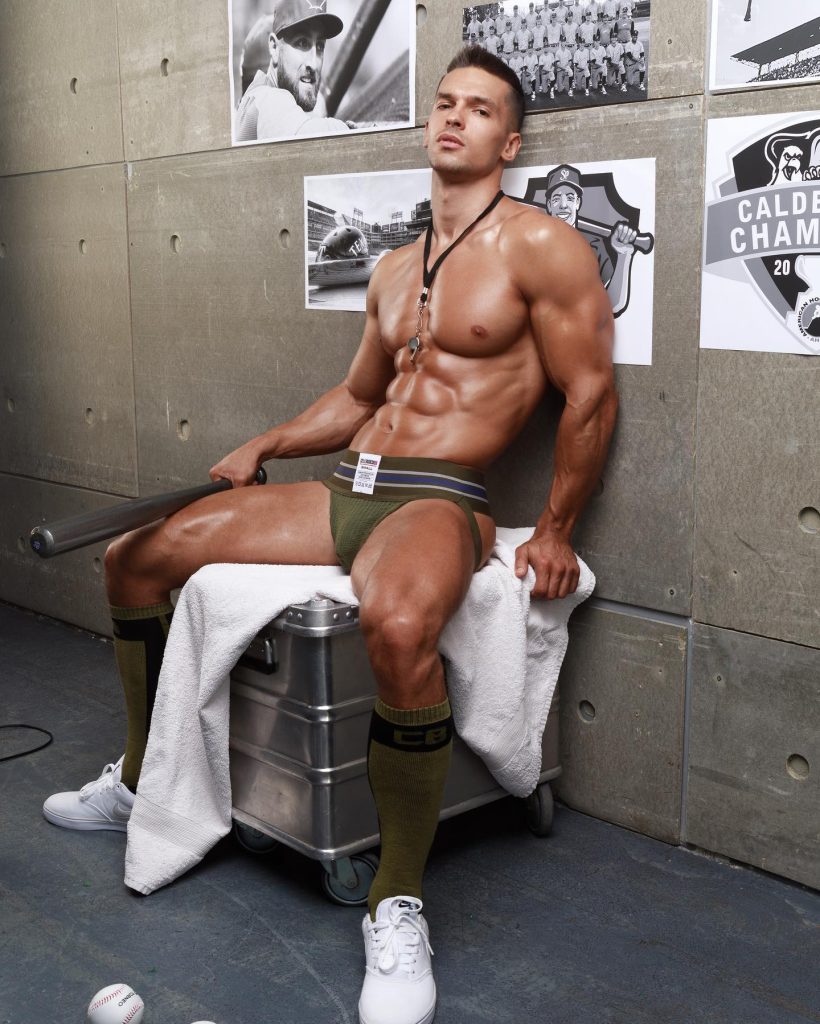 ---
TOF Paris
Representing Europe, and to be more specific France, is TOF Paris. A relatively new kid on the block of men's underwear TOF Paris is a brand that took the S&M culture and turn into fashionable garments. One of many brands that represent this trend in men's underwear, TOF Paris made a bold move to go completely independent from big manufacturing by starting its very own production facility in Paris. The outcome was a line of underwear, made with all the high standards of Europe at an affordable price. We stood by this brand from its early beginnings and it is a great pleasure to see how well it does!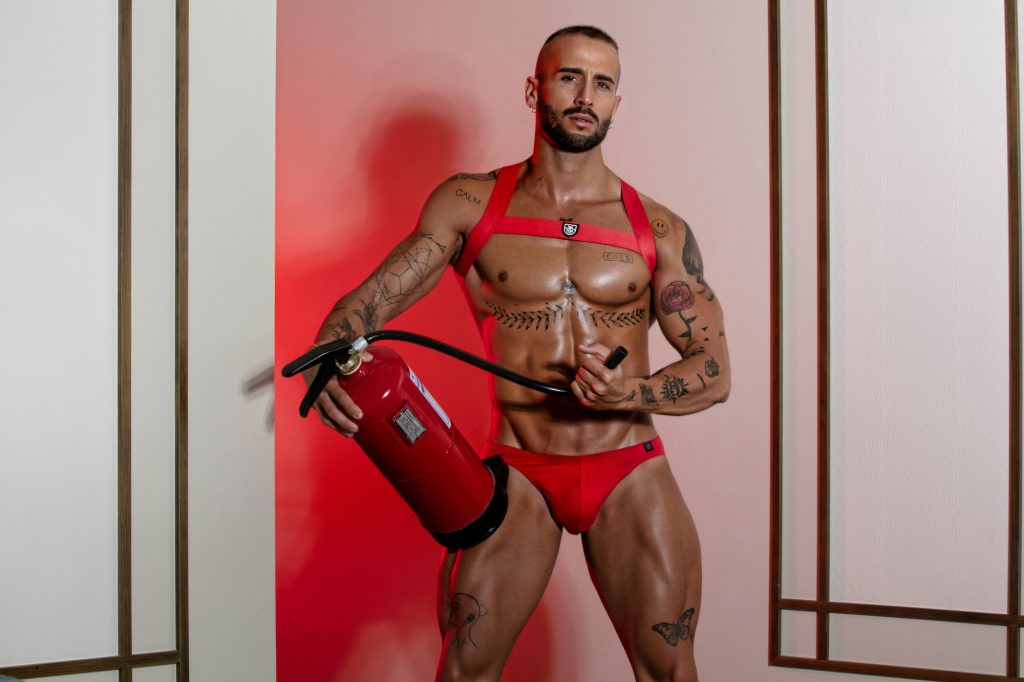 ---
Walking Jack
The third brand from Europe that we think deserves a place among the best of 2021 is Walking Jack. Possibly the newest one in the list, Walking Jack brings a breath of fresh air to the industry. Their underwear is a new take on classics or, as we would like to see it, what classic, everyday underwear should look like. This brand is a perfect representative of nature loving, green fashion, brands that are becoming a big trend not just in underwear, but in the whole world of fashion. In 2021 we saw the brand releasing a new collection called Ash and growing its fan base the world over! This is another brand that we stood by from its very early beginnings and we are extremely happy to see how much it has grown!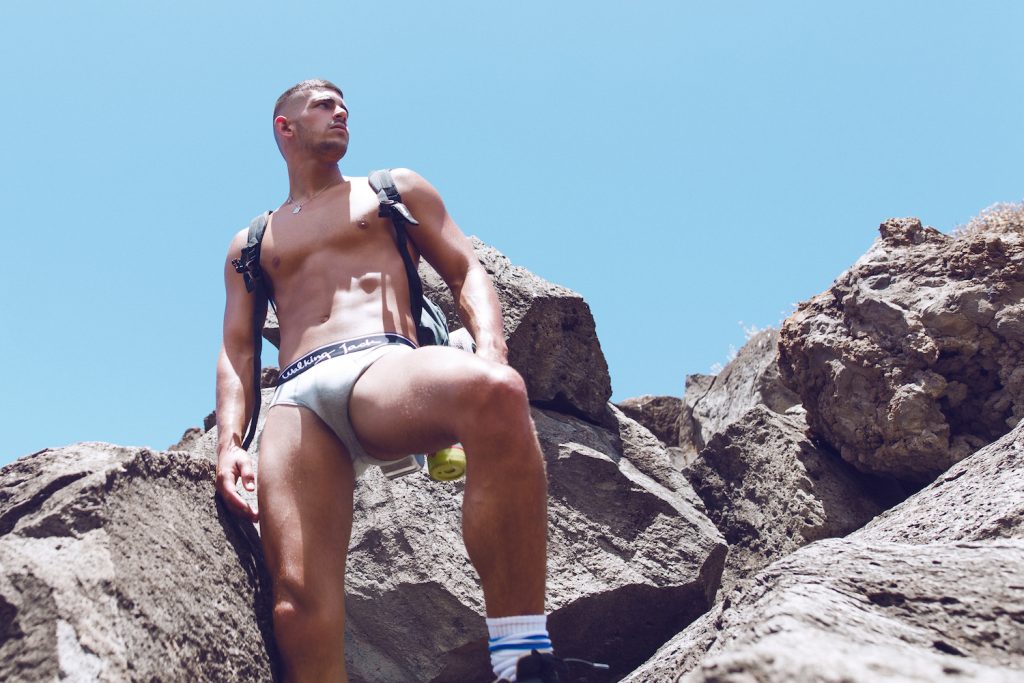 ---
Now that we covered all nominations with a few more details about each of them, it is time you voted for the one you think deserves to win this category. You will find the voting form here.