by Triston Brewer
Manstore has never been meek when it comes to their style direction, and their innovative and singular designs are designed for men that love to think outside the box and break all boundaries. Normality is a word absent from their vocabulary and this mantra has served them well over the years as they have racked up an international cult following for the line of eccentric and eclectic menswear.
Their extraordinary new line continues their push towards the extreme with a fetish look that is sure to stand out amongst a crowded men's underwear field. The M510 series is based on thin stretch material that has the feel of very fine latex, yet has all the benefits of fabric that is easy to take care of. The pants, leggings, and all-over bodies now come equipped with a hooded bat cape for a truly fun look that will definitely turn heads.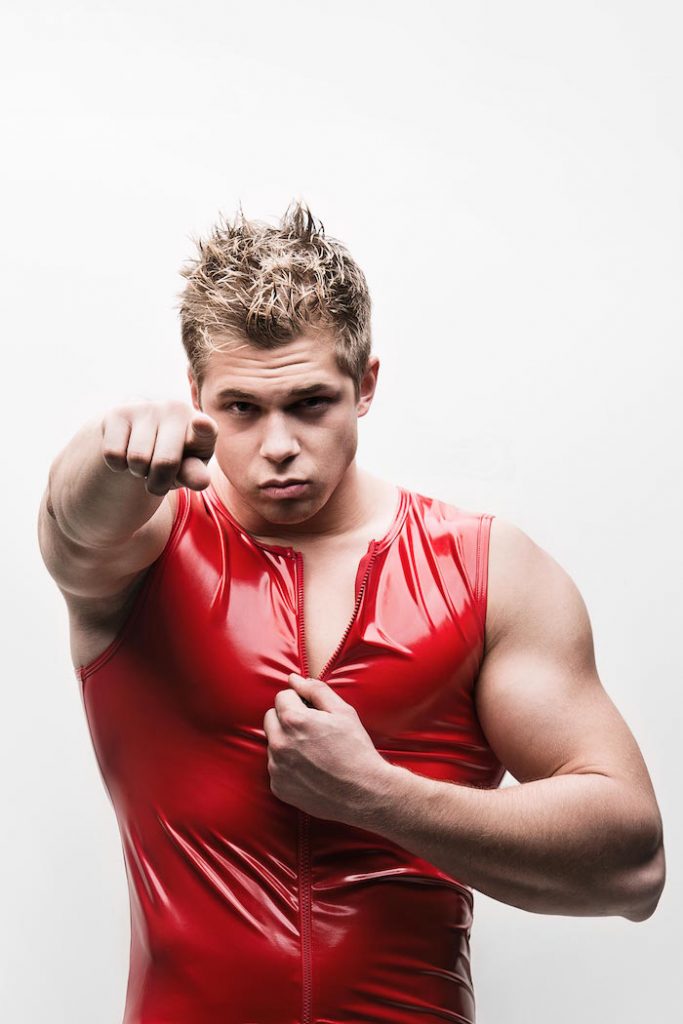 The M700 and M701 series are also made with material that is soft as silk, with perforated panels to let your nether-region breathe comfortably. The zips and steel rings are visually appealing and a fun feature that includes a collar and detachable leather whip.
Featuring Italian stretch lace, the M705 is a stunning highlight of the collection, featuring a long-sleeved V-neck body that is available in royal blue, black, and champagne colours. For an even more outre look, the M707 lays it all on the line, in a coarse mesh style made of fabric that is trimmed with a fine, wet-look fabric.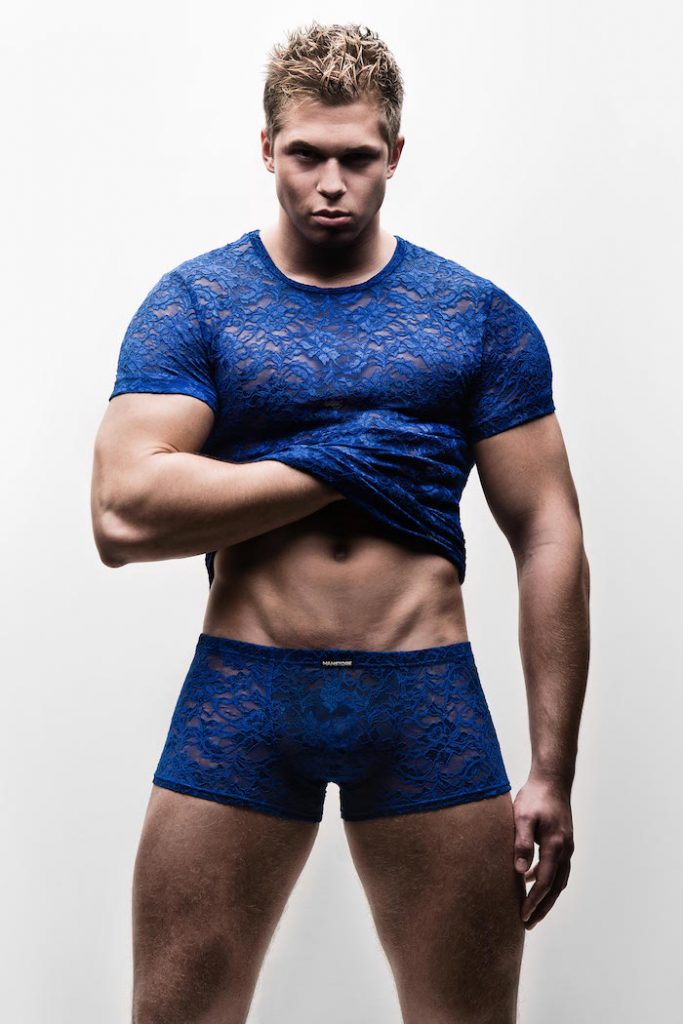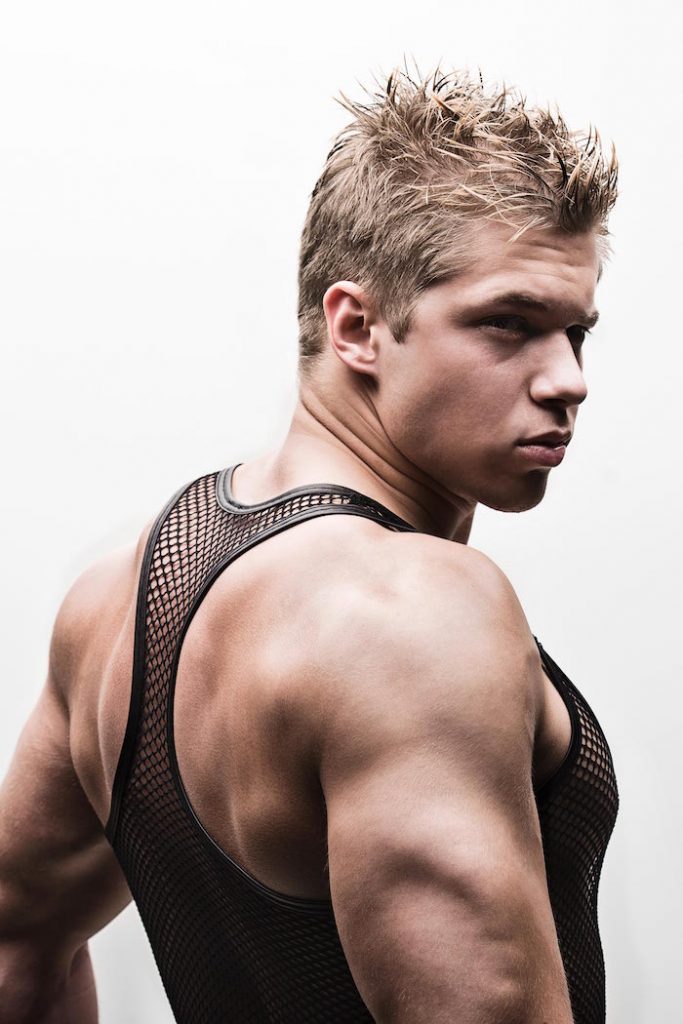 And last but certainly not least for their CSD 2017 collection, the M601 series features the colours of the rainbow in a wild explosion of colour that is sure to make an impression.