by Triston Brewer
The Versace label has always been known for taking style to the next level and their new collection, available at Bang&Strike, continues the tradition. The British online retailer carries the latest underwear, swimwear and sportswear, sure to set men of distinction apart.
Versace Underwear – Iconic Mesh Brief
Made using soft stretch cotton jersey and elastane for a contoured fit, Versace's Iconic Mesh Brief has a dual layer pouch and semi sheer side and back panels for a sexy look.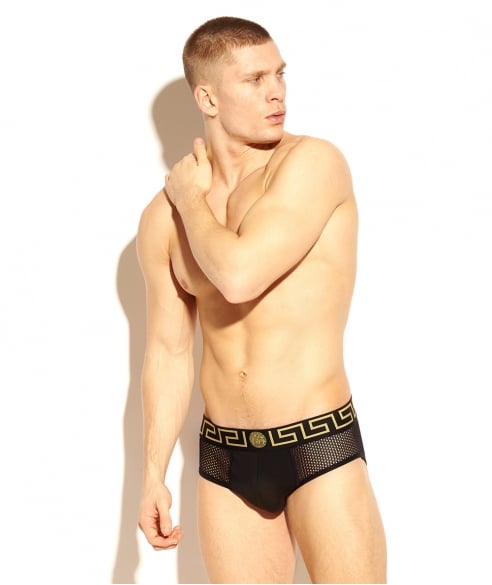 Versace Underwear – Medusa Sleeveless Sports Tee
For the active man, Versace has the Medusa Sleeveless Sports Tee, a crew neck sports top with mesh and panels weaving around the torso., featuring the iconic brand's Versace logo and Medusa head.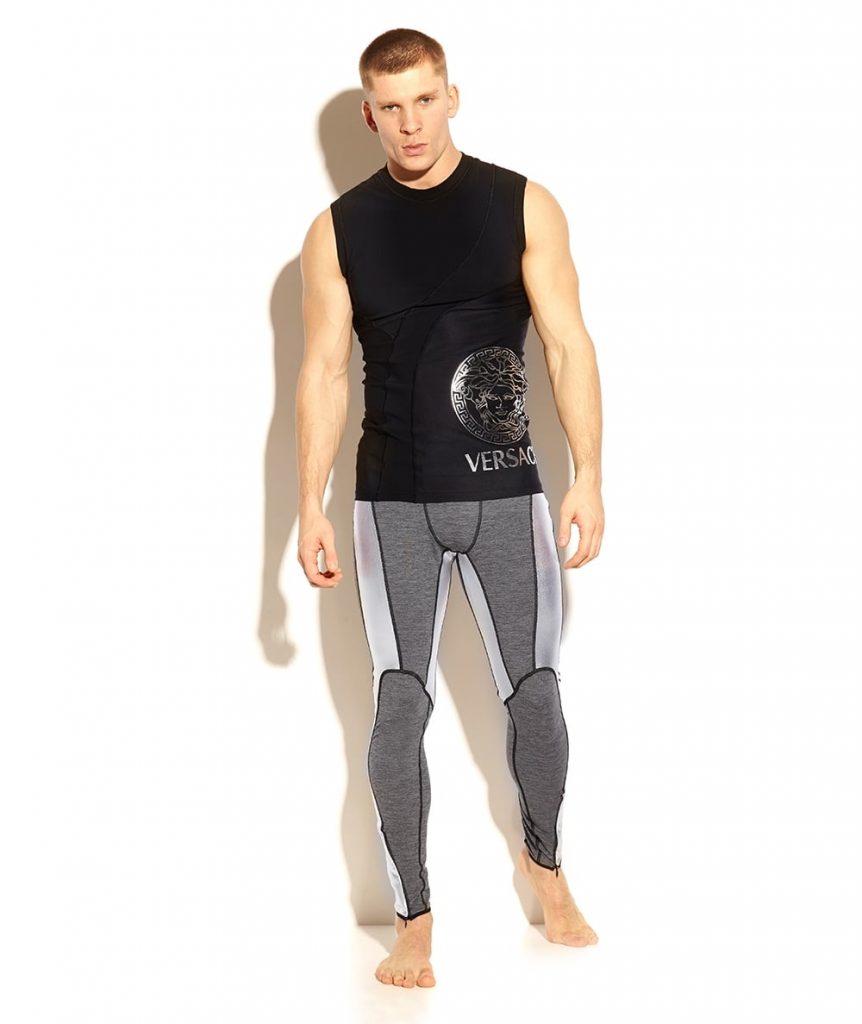 Versace Underwear – Apollo 3 Pack Low Rise Trunks
The Versace Apollo 3 Pack Low Rise Trunks are elegantly cut underwear that are square cut with a contoured pouch and the gold Versace brand front and center. Made of cotton and elastane for additional comfort, these trunks feature an elastic waistband and soft stretch leg elastics for an improved fit.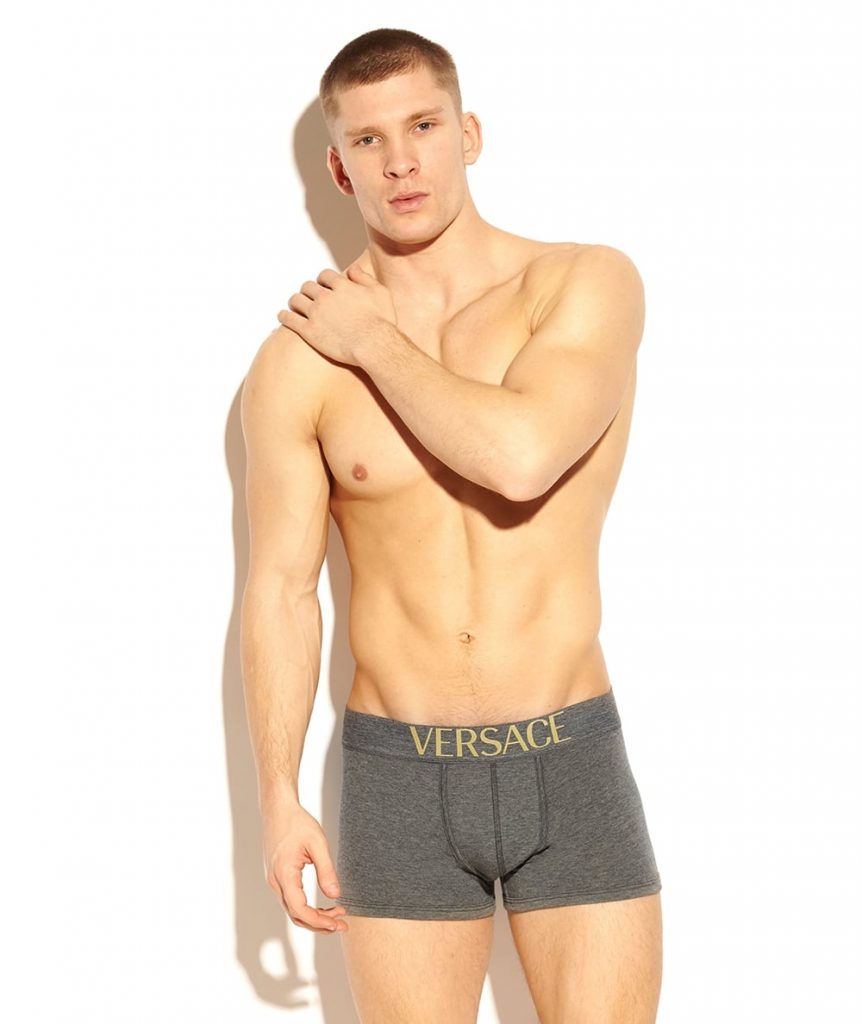 Versace Underwear – Medusa Red Swim Shorts
The retro look comes alive with Versace's Medusa Red Swim Shorts. These boxer cut swim shorts boasts curved side hems, a white inner mesh swimbrief, and a royal blue tip that makes them stand out.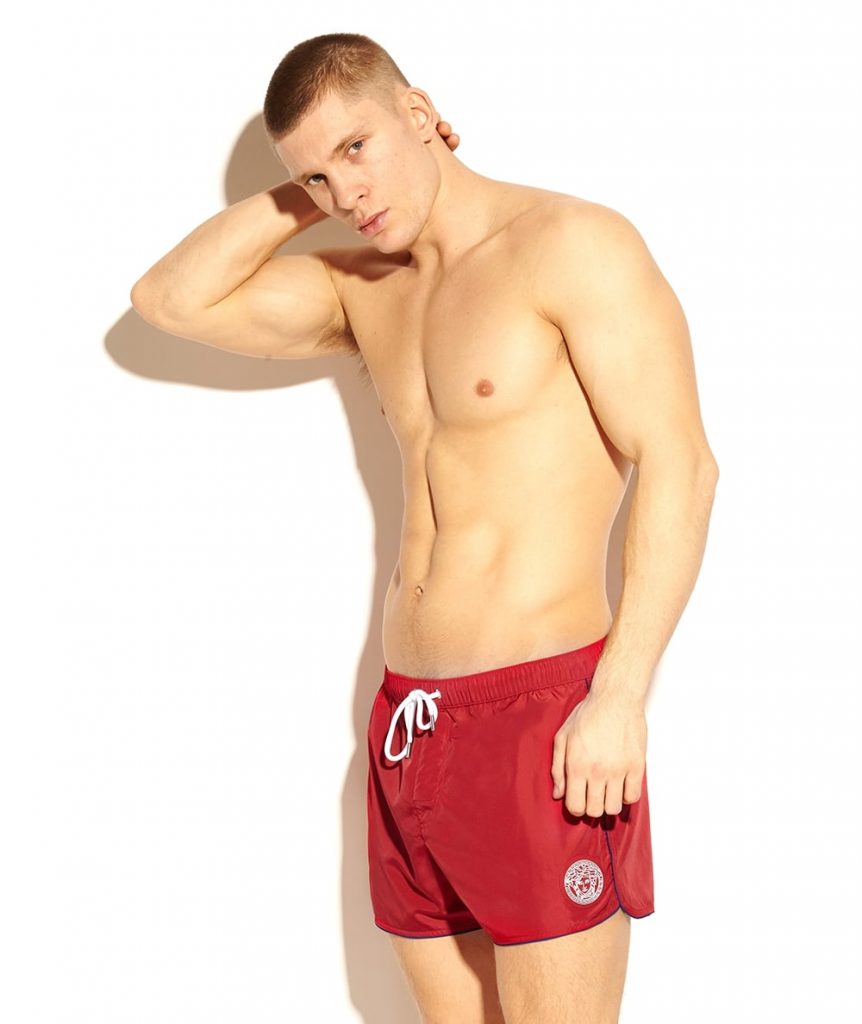 Versace Underwear – Iconic Low Rise Boxer
A stylish addition made of premium stretch cotton and the iconic branding on the waistband, Versace's Iconic Low Rise Boxer offers a dual layer contoured pouch and the Greek key design circling the waist in gold.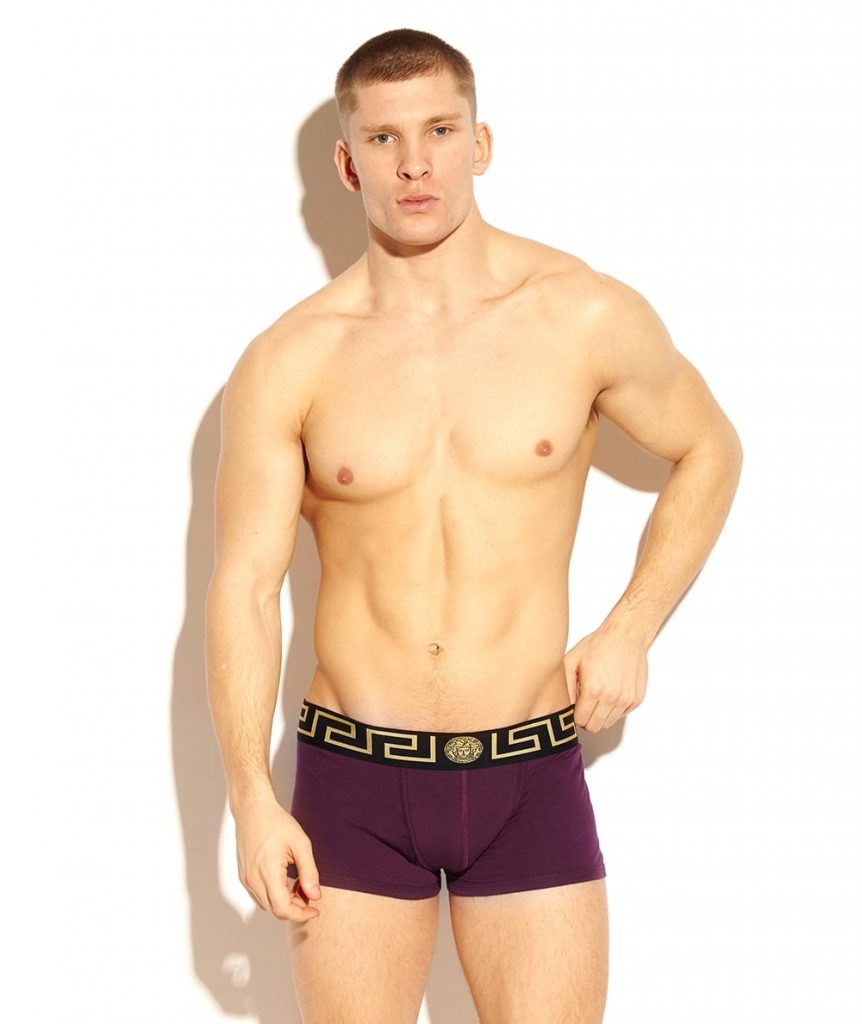 Versace Underwear – Active Mesh Panel Cycling Shorts
As a limited edition style from Versace's activewear collection, the Active mesh Panel Cycling Shorts are made from a lightweight and versatile poly-blend Italian fabric with a nylon finish on the hem. The micro mesh knitted black panels with a charcoal grey body makes this item a certifiable winner.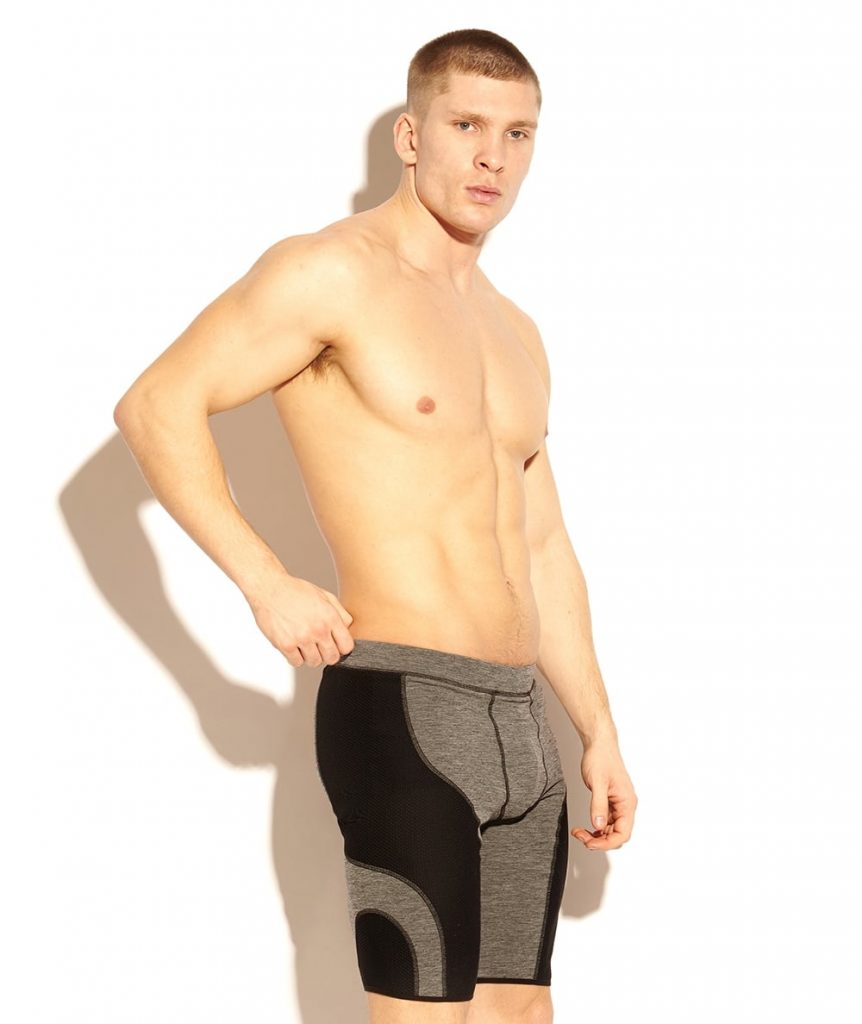 Versace Underwear – Metallic Running Tights
Versace's Metallic Running Tights are a form-fitting option in silver and grey made from an active fabric of lightweight stretch poly blend and elastane for added comfort. The Versace name is displayed in silver metallic foil on the left hip.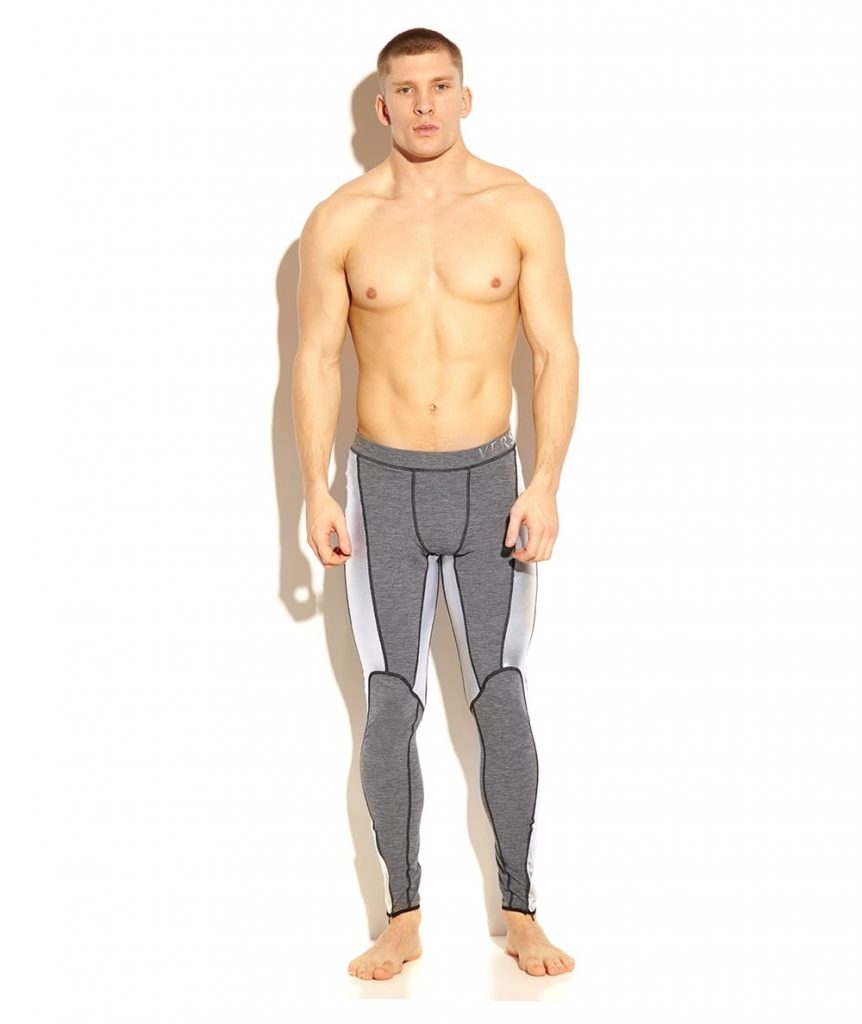 Versace Underwear – Apollo Low Rise Brief
Premium underwear via Versace's Apollo Low Rise Brief boasts soft stretch cotton and the label's wide jacquard elastic band displayed prominently in gold on the front. Available in black, white, and grey and made with elastane for greater comfort, these briefs are a stylish addition to any collection.