With just 24 hours to go before the voting process finishes, it is time to meet the nominees for the Best Model in Underwear/Swimwear campaign in 2018. Voting is open until midnight tonight, 17th February 2019 and the voting form is here. The guys nominated this year represented their brands in the best way possible. Our nominations comprise new and well established models some of which became the face of their brands not just in 2018 but for many years. Let's find out who they are:
Killian Belliard (Garçon Francais)
The French personal trainer with the half a million followers on his instagram was recruited by Garcon Francais and became the official face of the brand in 2018. Killian posed for dozens, if not hundreds of photographs in swimwear, underwear and athleisure of the French brand photographed by pascalpprl. See more of his work on his Instagram @killian___
Justin Clynes (2XIST)
Justin Clynes was one of the official campaign faces of 2XIST in 2018. He posed for quite a few of the new designs of the American brand, from underwear to loungewear and many others in between. You can see our feature presenting some of his campaign photos here.
Adam Coussins (Dead Good Undies)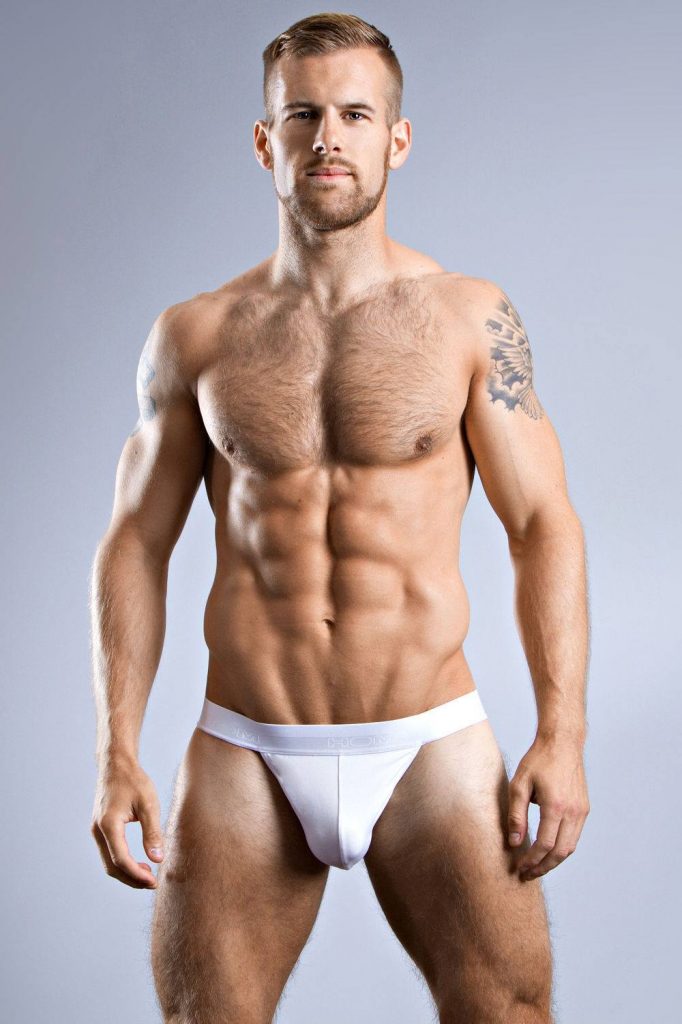 Adam Coussins has been representing British Dead Good Undies for many years and 2018 was no exception. We saw him posing in numerous brands and styles, representing the store in every season. You can see photos and read his interview with us here.
Stathis Kapravelos (Men and Underwear)
Stathis Kapravelos has been representing Men and Underwear and our shop during 2018 in the best possible way. He has worked with us for a big number of exclusive editorials photographed in many brands by quite a few photographers and he has always been a joy to work with. To have a look at all the work he has done with us have a look here.
Simon Marini (Jockstrap Central)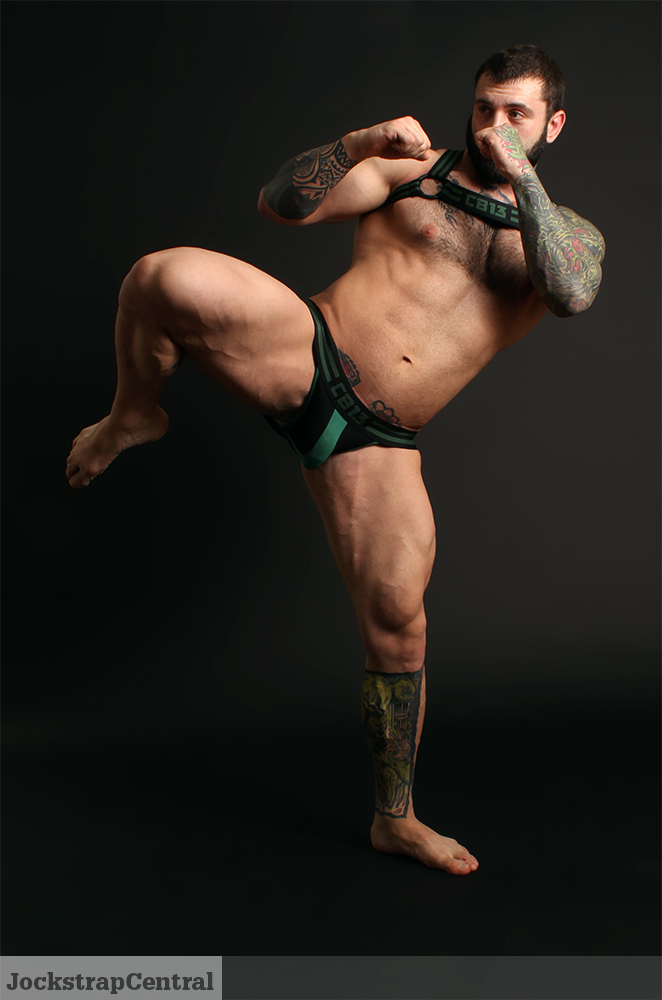 Simon Marini became known to the underwear fans all around the world for his campaigns for Jockstrap Central. The Canadian retailer has found the perfect guy to pose in their undies no matter how skimpy, sexy or transparent they are. He represents perfectly a big part of the men's underwear industry that you cannot see on any social media because  of its sensual nature. Have a look at one of many campaigns featured in Men and Underwear here.
Nick Mascardo (Andrew Christian)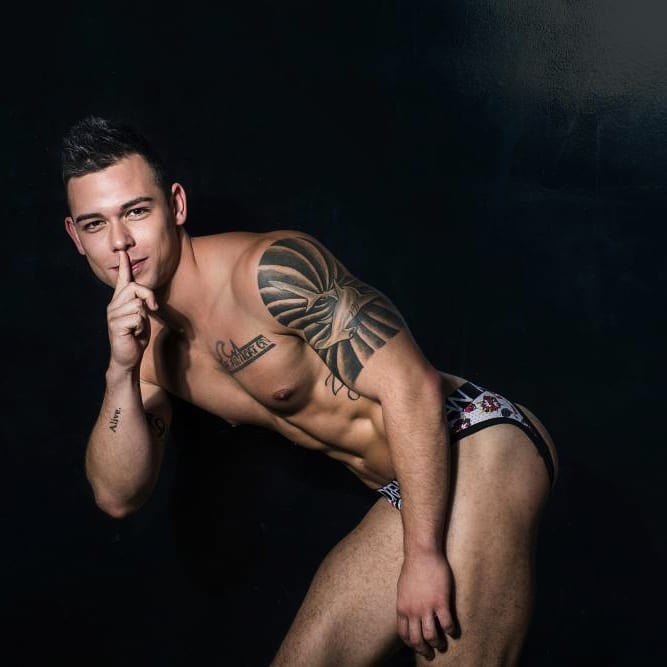 Nick Mascardo has been one of the most popular Andrew Christian models ever. He represents the brand since he won the Trophy Boy contest and since then he has been photographed in almost every new collection released by the American brand. You can see some of his best photos and read his exclusive interview to Men and Underwear here.
Logan Swiecki Taylor (Rufskin)
Logan Swiecki Taylor has been the face of Rufskin for many years. Probably one of he most recognisable models of the industry, Taylor and his collaboration with the American brand seem to become better and better with time. In 2018 we saw him in Rufhouse magazine which earned him and Rufskin nominations in our 5th Annual Awards. See the feature about it here.
Mitchell Wick (ES Collection)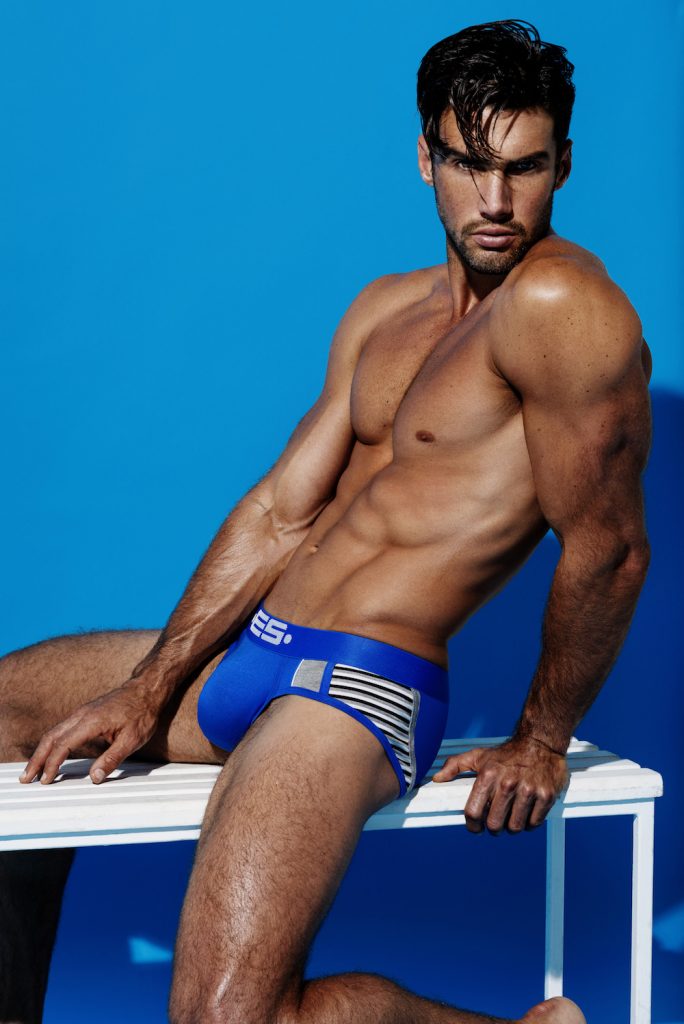 Mitchell Wick is a top model featured in publications all around the globe. Among others in 2018 he worked with ES Collection for their SS2018 underwear campaign with Raymon Fist photographed by Wong Sim. Ηave a look at that campaign here.