We are very happy to speak to Nick Mascardo today, model and Andrew Christian Trophy Boy contest winner! Nick's modelling career has only just begun but he is already ranked among the top models of the hugely popular American brand. During last year we have seen him posing in the new collections of Andrew Christian and growing by the minute his social media following and number of fans. Time to find out a bit more about his life, his career goals and of course his underwear preferences. Enjoy this, exclusive to Men and Underwear, interview with the very handsome Nick Mascardo below.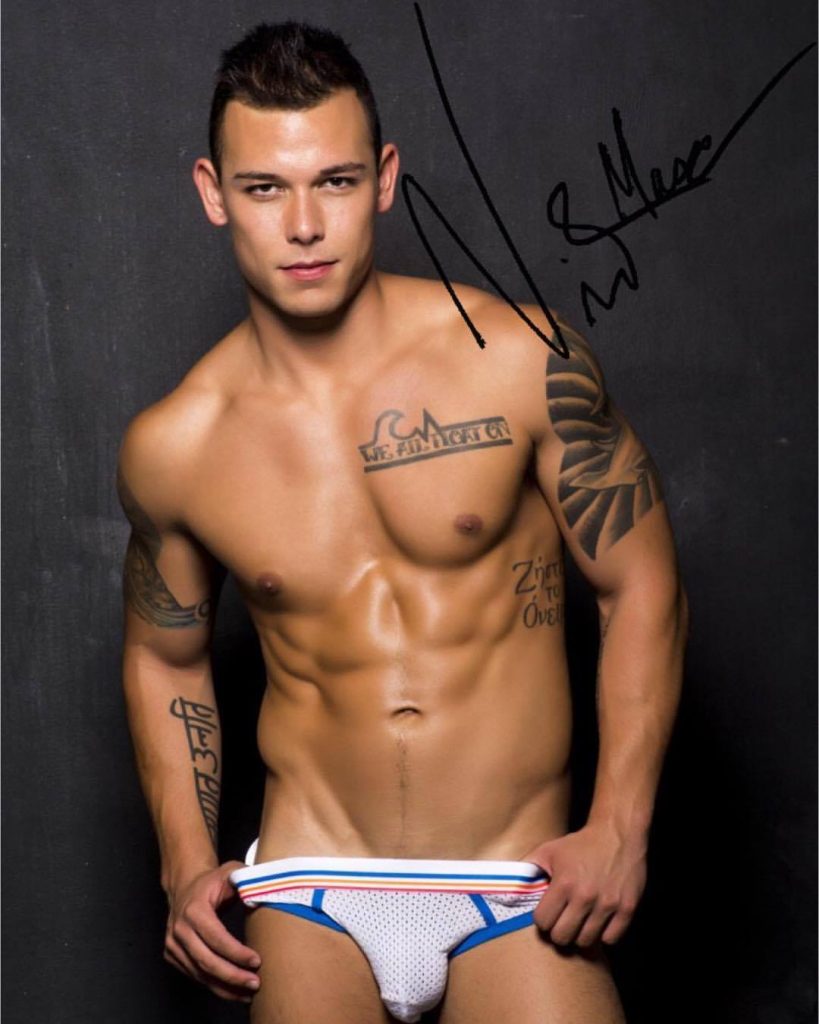 Name: Nick Mascardo
From: Florida, USA
Lives: California, USA
Website: https://onlyfans.com/nickmasc
Instagram: @nickmasc
Facebook: @NickMasc1
---
Hello Nick, it's a pleasure to meet you! Could you please tell our readers a few things about yourself? When and how did you start modelling?
I started doing a little modelling in my junior year of college, it had always been a passion, but I had never pursued it. I posed for a few campus life publications and then for the college site, but that's about all my modelling consisted of. Years after graduating college as I was scrolling on Instagram, I saw an advertisement for the 2017 Andrew Christian Trophy Boy Contest. And after fighting with myself for a while I finally decided to enter! After 6 months of killing myself with videos, photos, interviews ,test shoots and attempting to gain votes, I was on my way to LA.
You won the Andrew Christian Trophy Boy contest. Is this the best moment of your modelling career so far?
I wouldn't necessarily say that winning the Andrew Christian Trophy Boy Contest was the best moment of my modelling career, I would rather say that the experiences I've encountered, lessons I've learned and opportunities that have been so generously offered to me is the real best moment. Though the title of 2017 Andrew Christian Model Search Winner is an amazing honour, it's only step one in the many goals I hope to achieve with the company.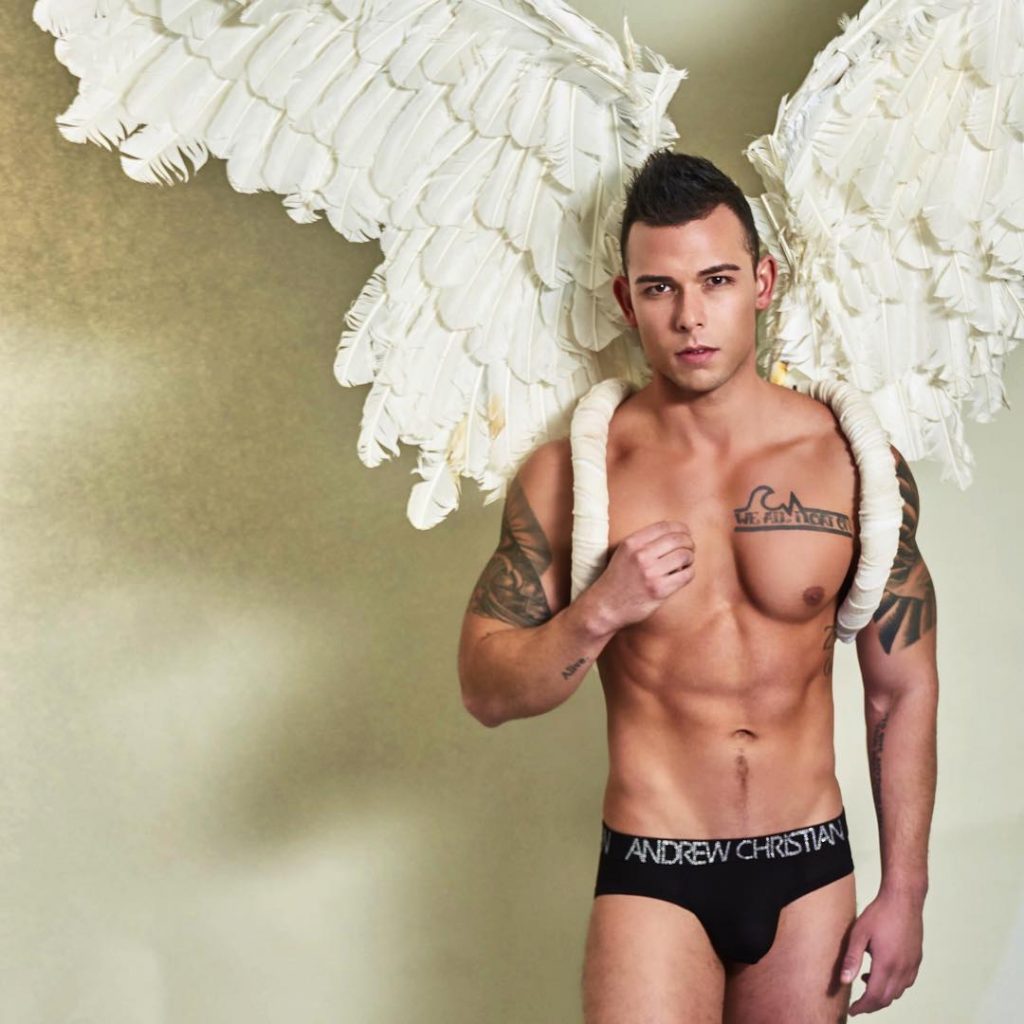 What are your goals for the next five years?
Living in California you quickly learn that opportunities come and go so fast and that every decision you make effects your future. My plans for the next 5 years are to just live by three major rules:
1. Never lose yourself.
2. Everyone is important, so treat them that way.
3. Always test your comfort zone.
It's hard to limit and name short term goals when you've been blessed with so much, so fast. You never know when your next opportunity to change your life completely will come, so I'm leaving that question pretty open.
And now its time to talk underwear! How often do you shop new underwear?
I honestly don't shop for underwear anymore! Thankfully one of the perks of working for one of the largest international underwear brands in the world is not having to! I own about 500 pairs of Andrew Christian underwear and trust me that's all I need! Lucky for me the brand features not only Pride Ready styles but styles for everyday, gym and even interesting underwear for my sex life!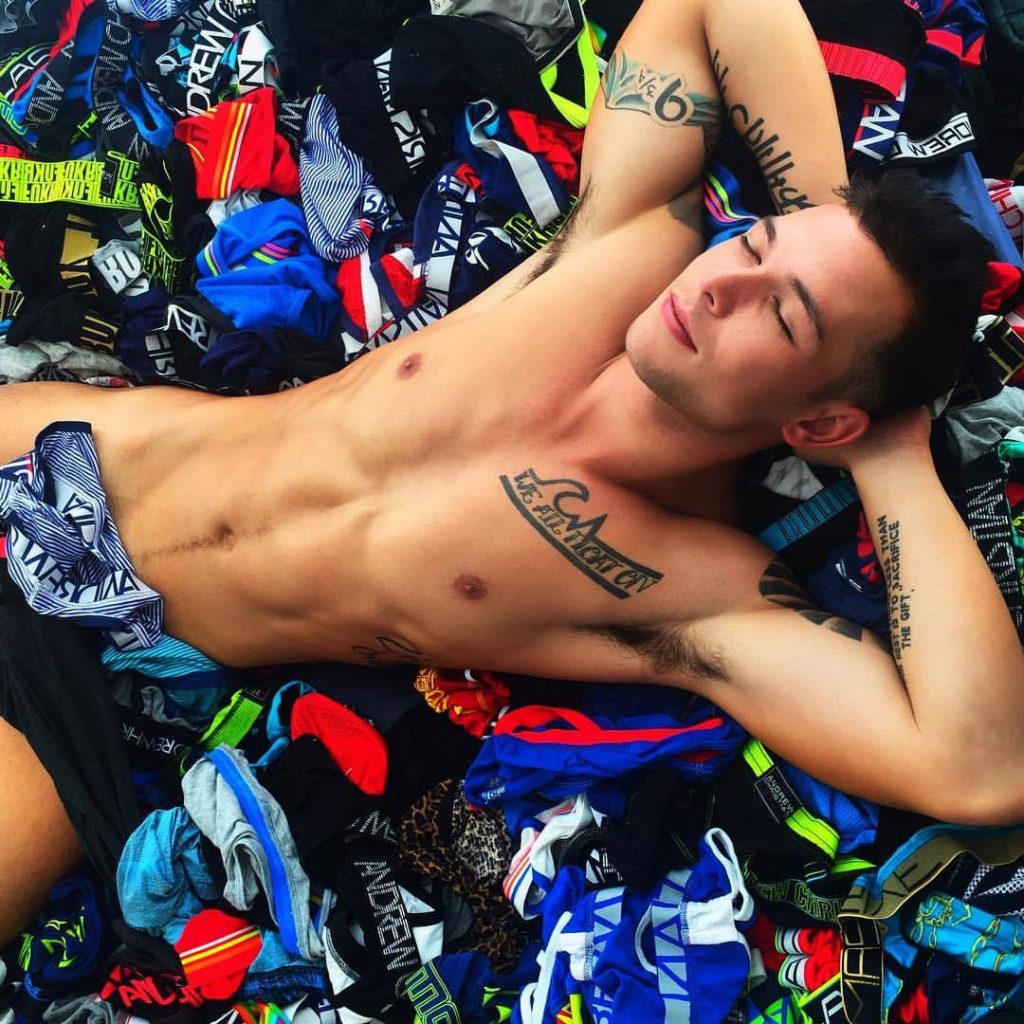 We have seen you in Andrew Christian in most of your shoots. Do you have any other favourite brands?
I respect a lot of different brands now that I work in the underwear field! But as much as I like them, nothing quite feels like home without slipping into a pair of my ACs.
What underwear style do you prefer? Briefs, boxer briefs or something else?
Well as you can see Andrew Christian has me in a very diverse group of underwear… especially jockstraps haha. But giving the opportunity to try them all on, my favourite is definitely my briefs!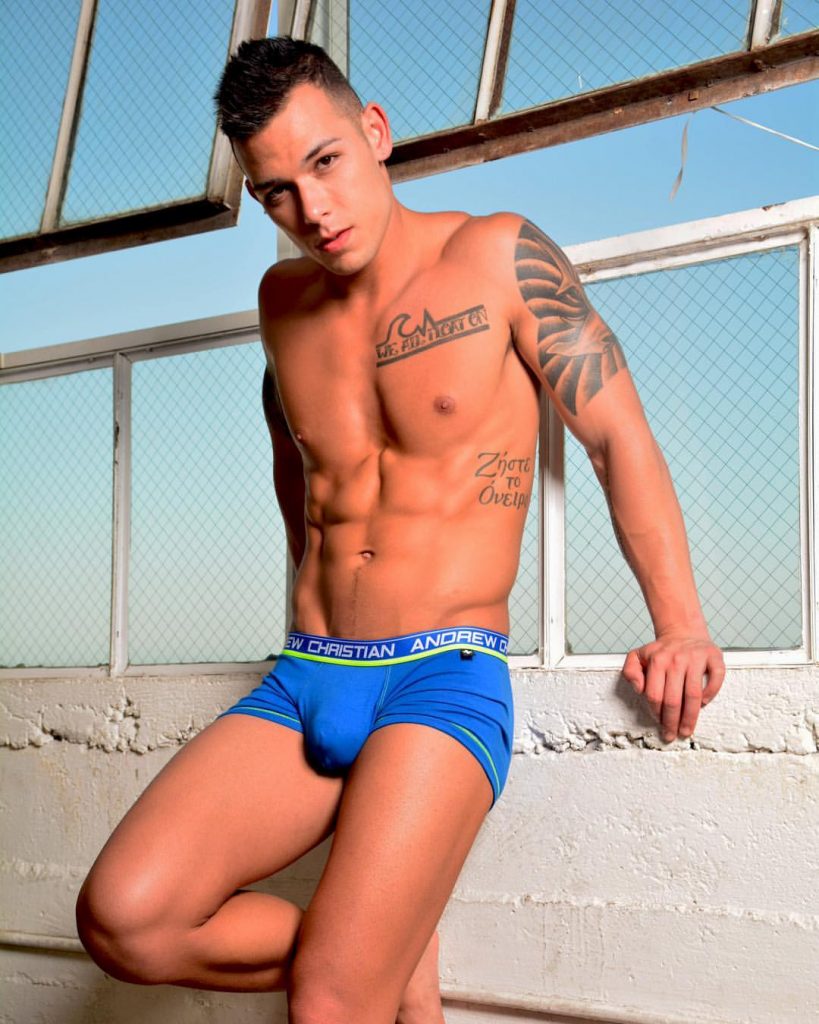 Do you have a favourite underwear colour?
I absolutely love the colour red when it comes to underwear! Really makes everything pop… pun intended.
What in your opinion makes the best underwear in the world?
In my opinion, in order to make the best underwear in the world it requires a few things.
1. The Show-It Pouch
2. Comfortable materials
3. Every Man Adaptable
By Every Man Adaptable meaning that anyone can feel like it's made for them and not just a certain type of person!
Well, that was excellent! Many thanks for your time Nick, it was a real pleasure talking to you!
Thank you!