The biggest sale event of the year is on! Black Friday has become a tradition in the commerce world, as the day when the deepest sales take place. It is on the last Friday of November every year which coincides with the last month before Christmas. Traditionally by this day shops would have earned the same amount they spent on the whole year's expenses. Any income they would make on this day and until the end of the year would be the shop's profits. So on this day, their accounts papers would pass from red (loss) to black (profit). Men and Underwear – The Shop celebrates the day with a week's long sale that also includes Cyber Monday, a day claimed by online shops as their very own "Black Friday". The majority of items in the shop are on offer at 25% off with some being offered at a deeper discount of up to 60%. Hundreds of items are up for grabs, and our job is to make your shopping easier! So find below a few recommendations for what you can get today at the shop.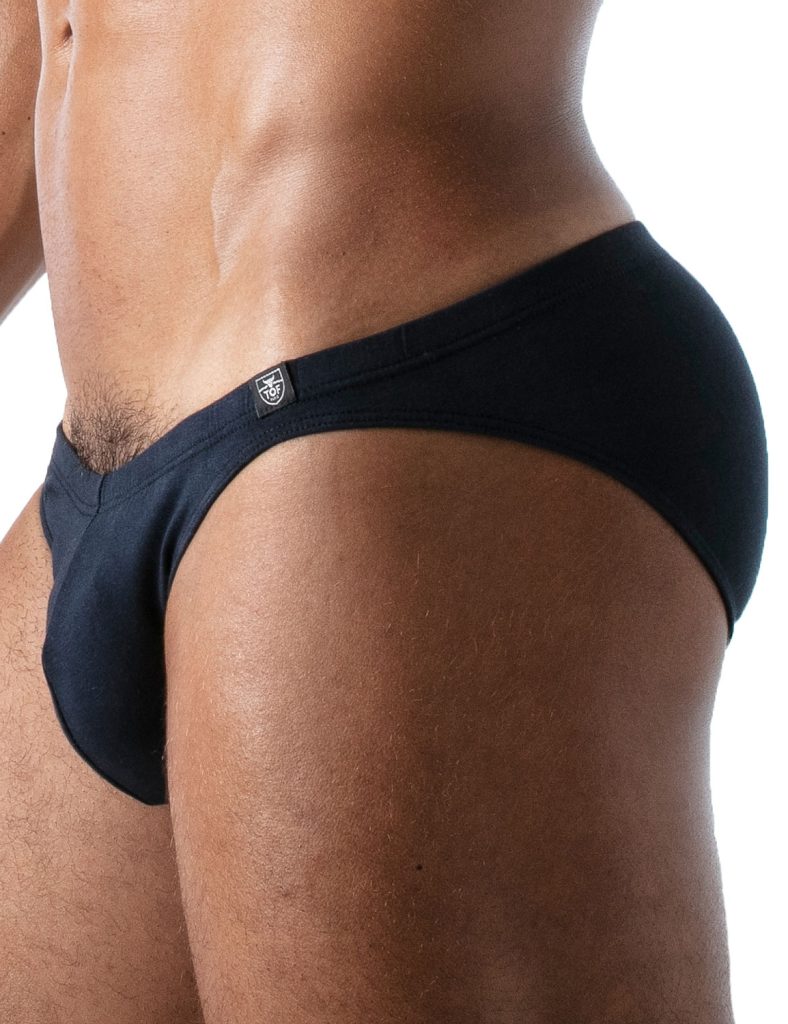 If you like briefs, then the Frech Bikini briefs of TOF Paris might be a great buy today. Skimpy at the front with full coverage at the back and available in eight colours! Apart fro the navy blue you see above, they are available in white, black, red, royal blue, turquoise, orange and grey. These mini briefs are made in France and they come an amazingly low rise this day!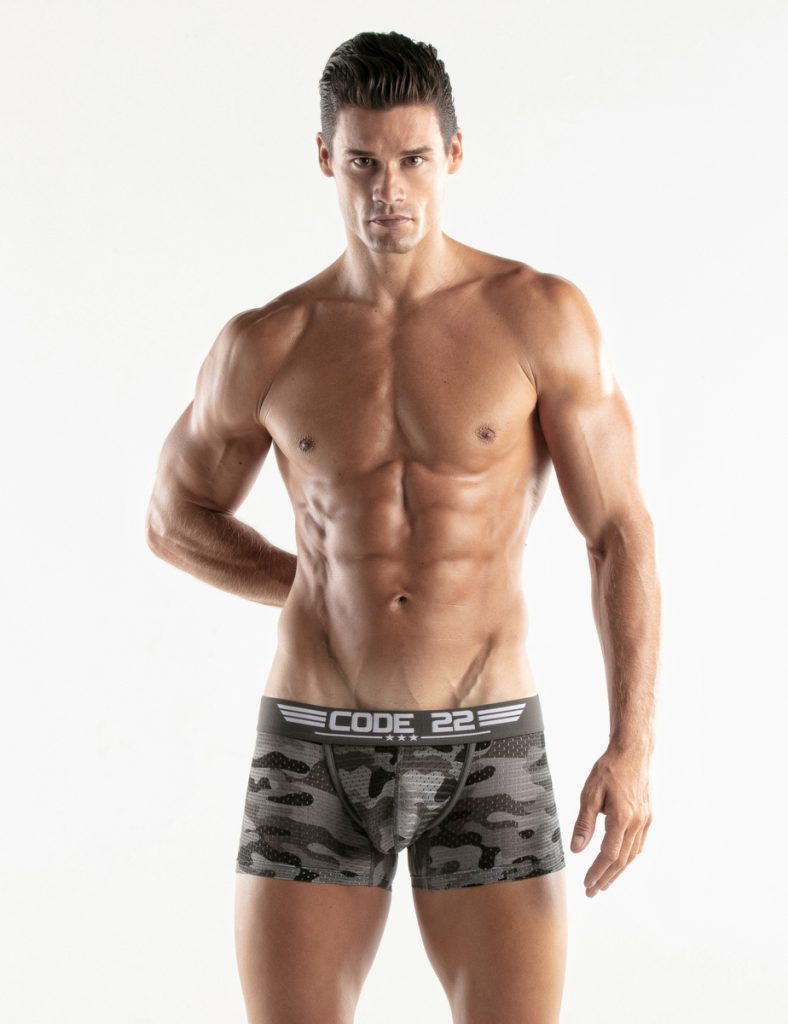 If trunks are more your style then the Army Boxers from CODE 22 might be a great option. Available in camo grey but also camo khaki, these trunks rank among the best-selling styles in our shop this year!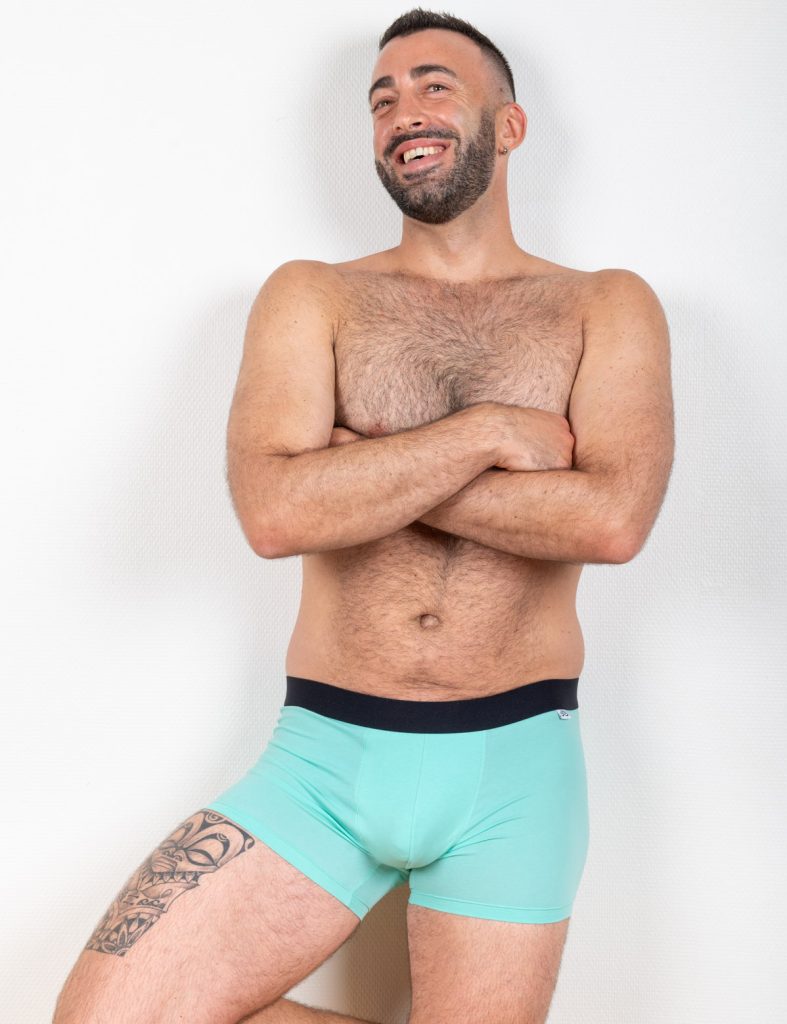 For the fans of boxer briefs, our recommendation is the Greendr Boxers of LeBeauTom. Designed in France and made in Portugal, these boxer briefs are lightweight and comfortable and their colour is just amazing!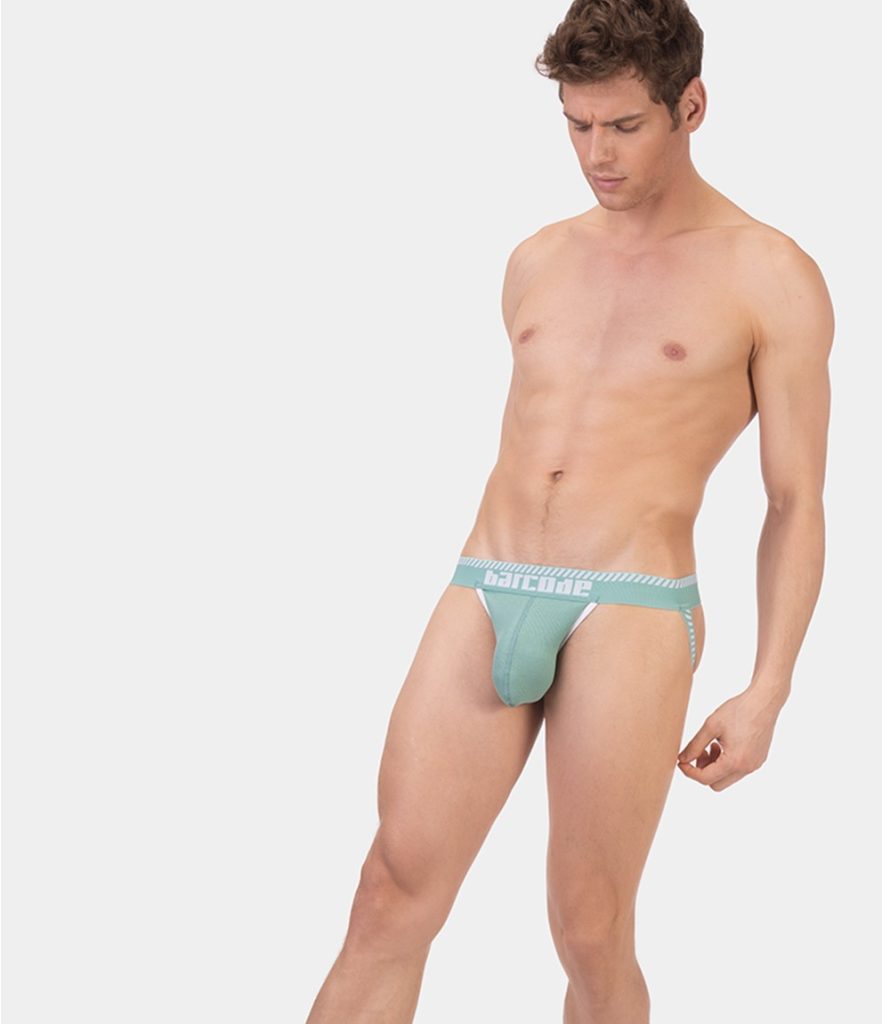 For all you fans of fashion jockstraps, we think you would enjoy the Jock Kavan of Barcode. Available in this amazing mint green colour and two more (yellow and black) this jock is an update on the best-selling Kavan Jock previously released by Barcode Berlin.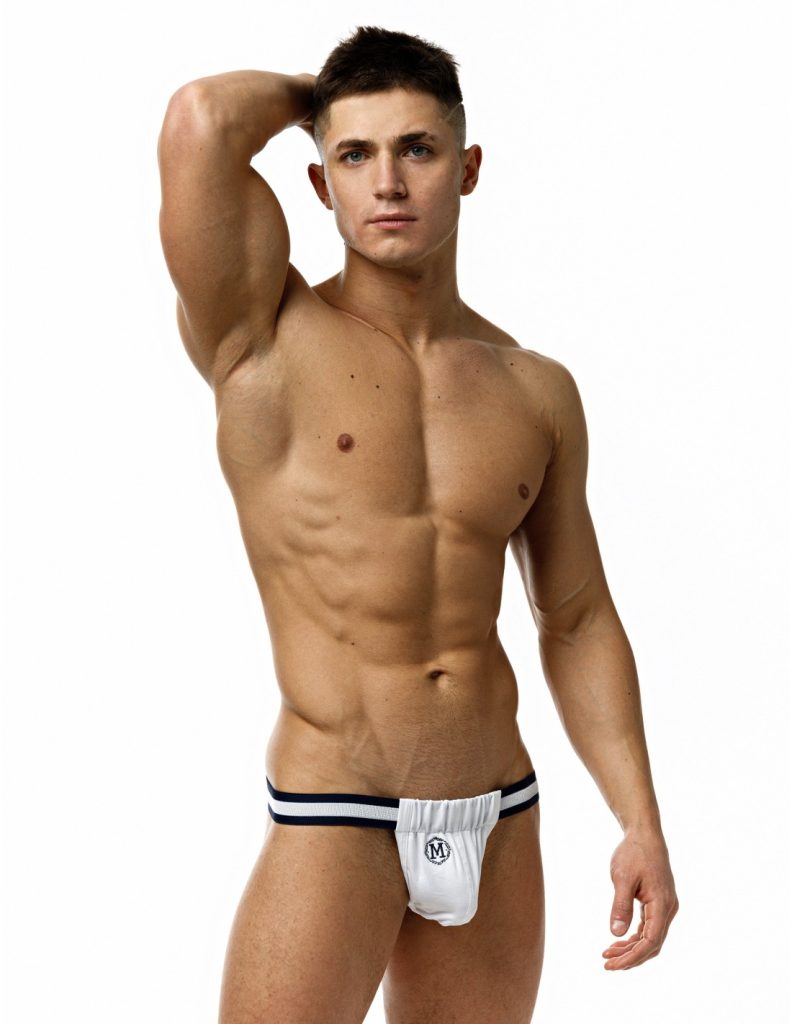 For something a bit sexier you may want to go for a thong! And one of the best selling this year has been the Maximo Thong by Marcuse. Available in four colours in total (white, blue, grey and beige) this thong is inspired by the traditional Japanese underwear fundoshi.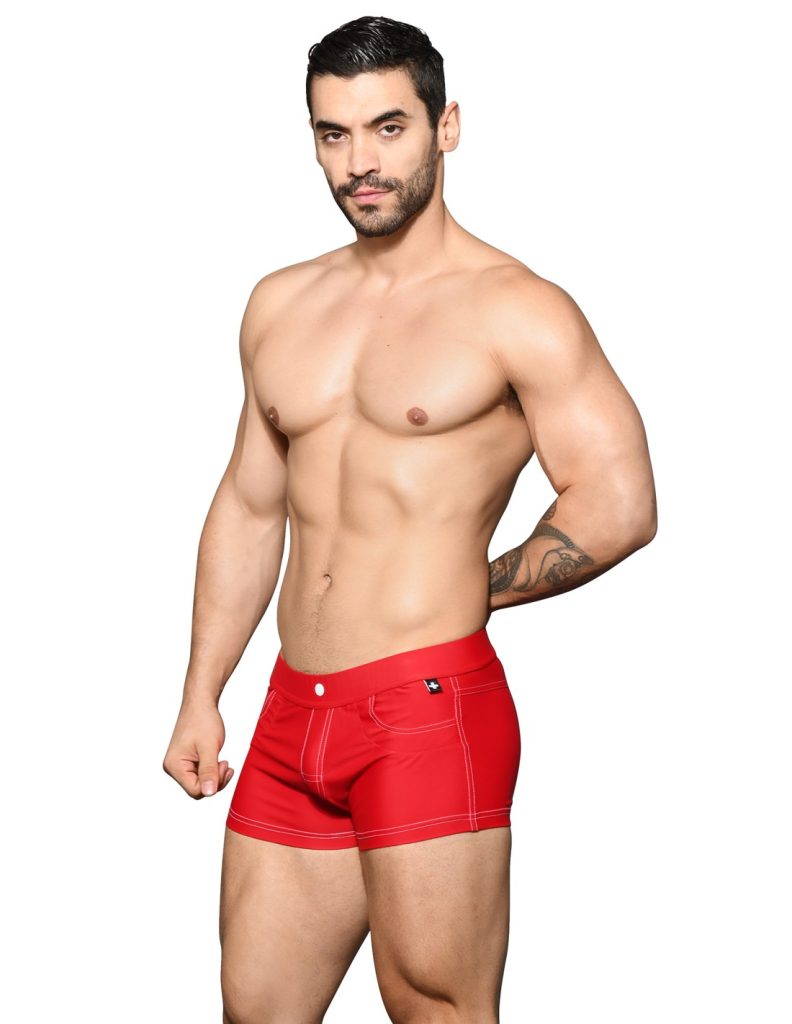 If you are going somewhere warm for Christmas then maybe you are after a nice pair of swimwear. Well, we have you covered, literally, and our recommendation would be the bright red Riviera Swim Trunks of Andrew Christian.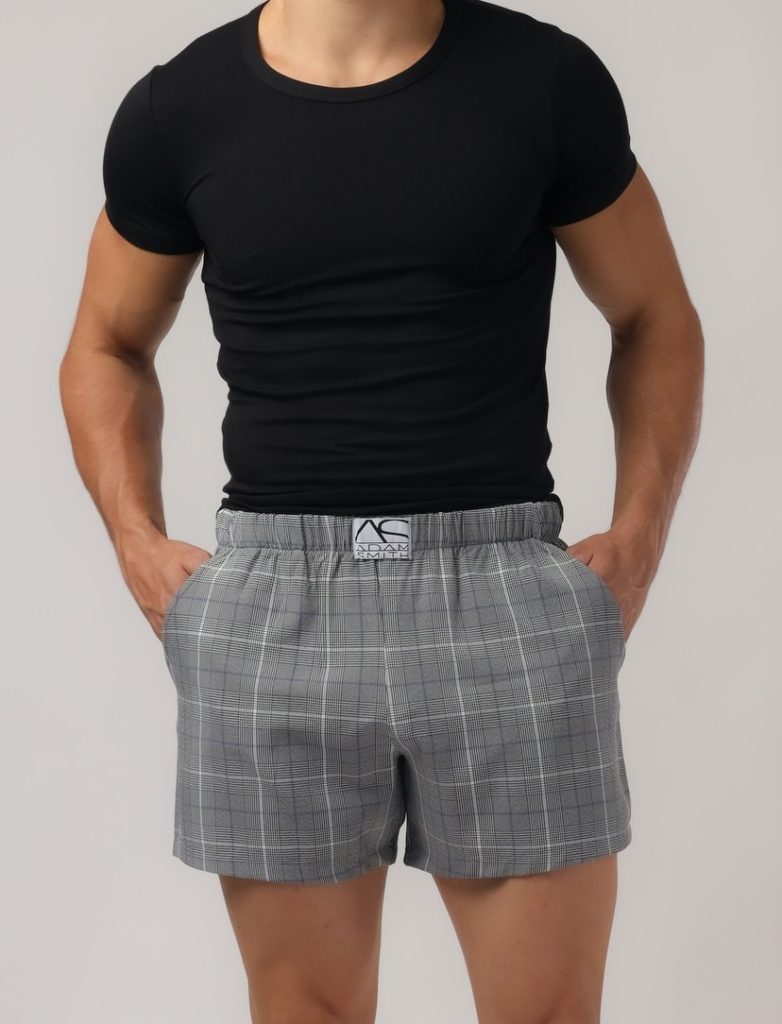 Need of something to lounge around your apartment in style? Our recommendation is the Relax Shorts of Adam Smith. Made from a great material to make you feel cosy and fabulous! Classic boxer shorts never looked better!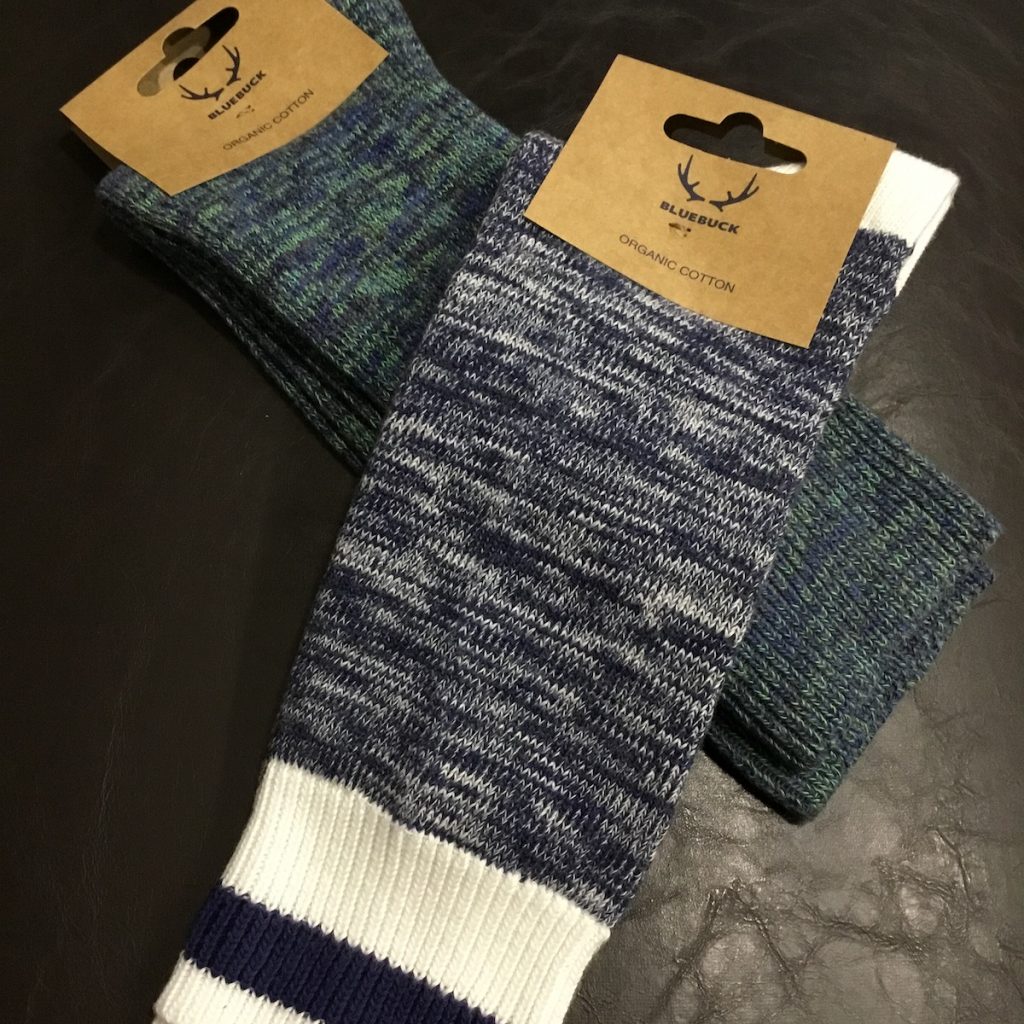 Socks make the perfect little gift for Christmas. Also many say you can never have enough pairs of socks and they are absolutely right! Our recommendation from the socks section of our shop is the Nautical Socks of Bluebuck. They look and feel amazing!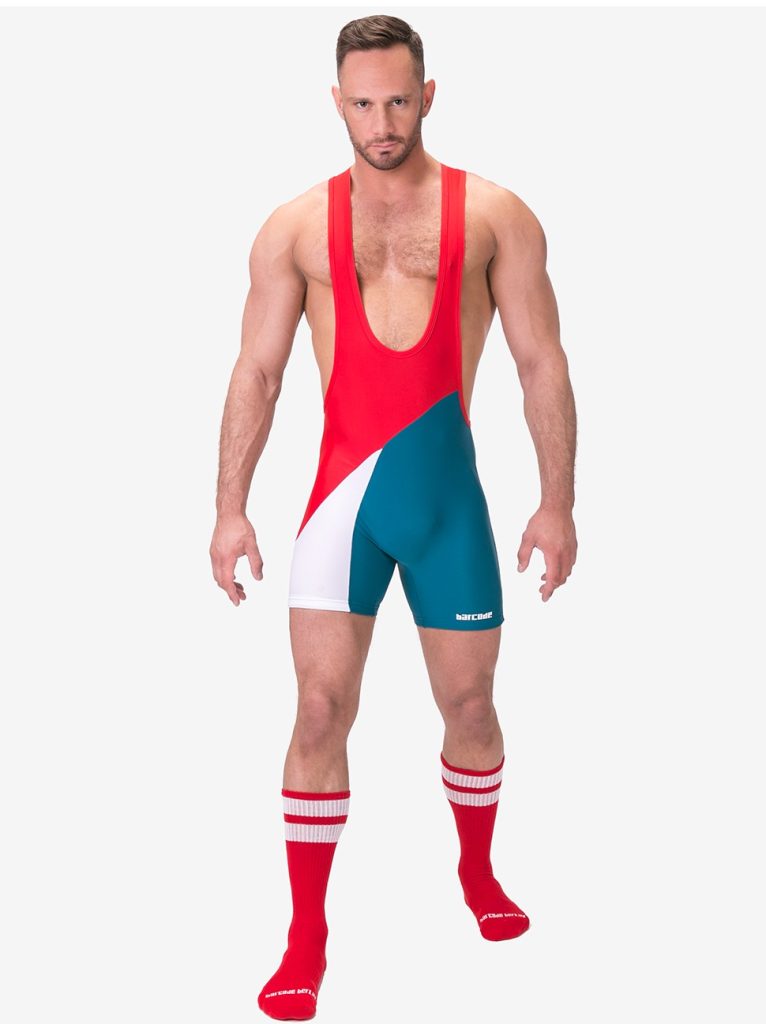 If you had your mind set on a more fetish-inspired item to spice things up, then the Luckenwalde Singlet by Barcode should be added to your cart! One of the "classics" of Barcode, this singlet can be worn as underwear but also for play in the bedroom, the club and more! Available in two, stunning, colour-blocking options.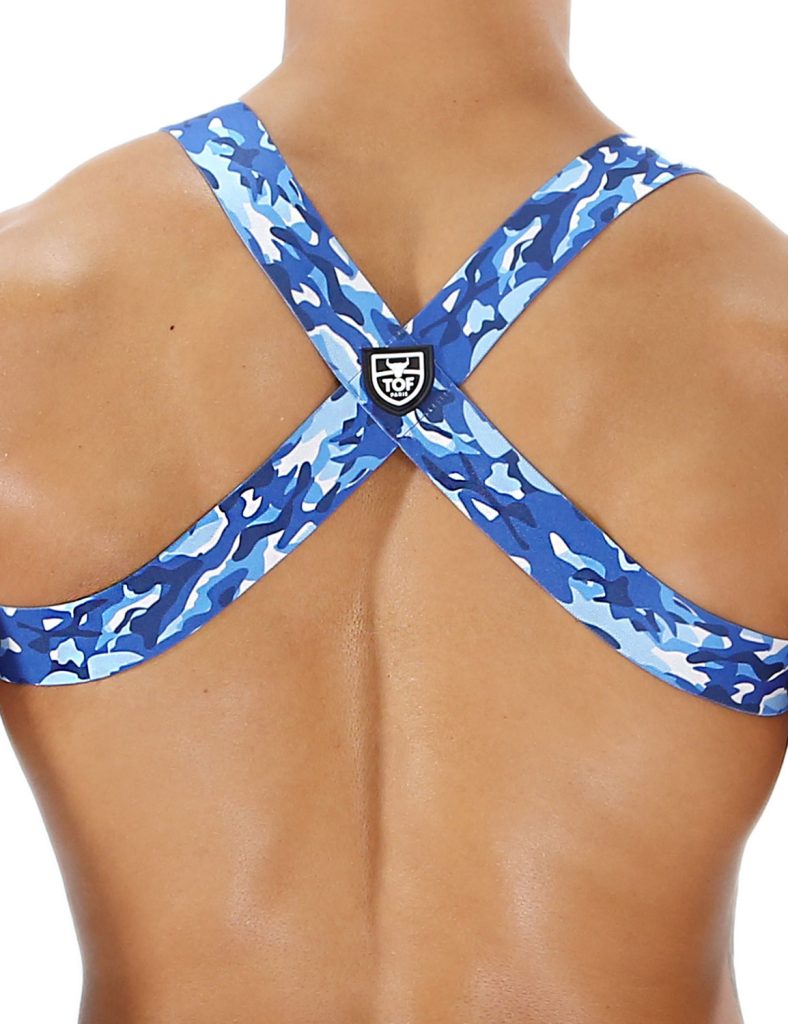 From the accessories section of our shop a great recommendation is the Party Boy Harness of TOF. Available in this blue camo, a khaki camo and four monochrome options (white, black, khaki and red) this harness is a fashion accessory that you can wear on many occasions!
Apart from these, you will find a lot more items that were not included in the list above. You can choose among hundreds of items on sale in our shop and take advantage of this very special day for shopping!