We bet you have received dozens of newsletters today with offers for Black Friday. To make things easier with your shopping today and through to Cyber Monday we made a tight selection of a few small shops we love and trust, which offer great discounts! Small businesses had a tough couple of years and they need all the support you can give them. So, this season, try your best to support as many and as much as possible.
Men and Underwear – The Shop – 25%-50% sitewide
We start the list with our very own Men and Underwear – The Shop. Our Black Friday – Cyber Monday combined sale became a tradition and this year we offer a discount on all products in store! There's no need for a coupon code, the prices have already been reduced! You can also benefit from free shipping on all orders of 60 euros and more and free express shipping for all orders of 120 euros or more. Our shop has grown to include a huge range of underwear from brands such as Andrew Christian, CODE 22, Barcode Berlin, Marcuse, Walking Jack and more!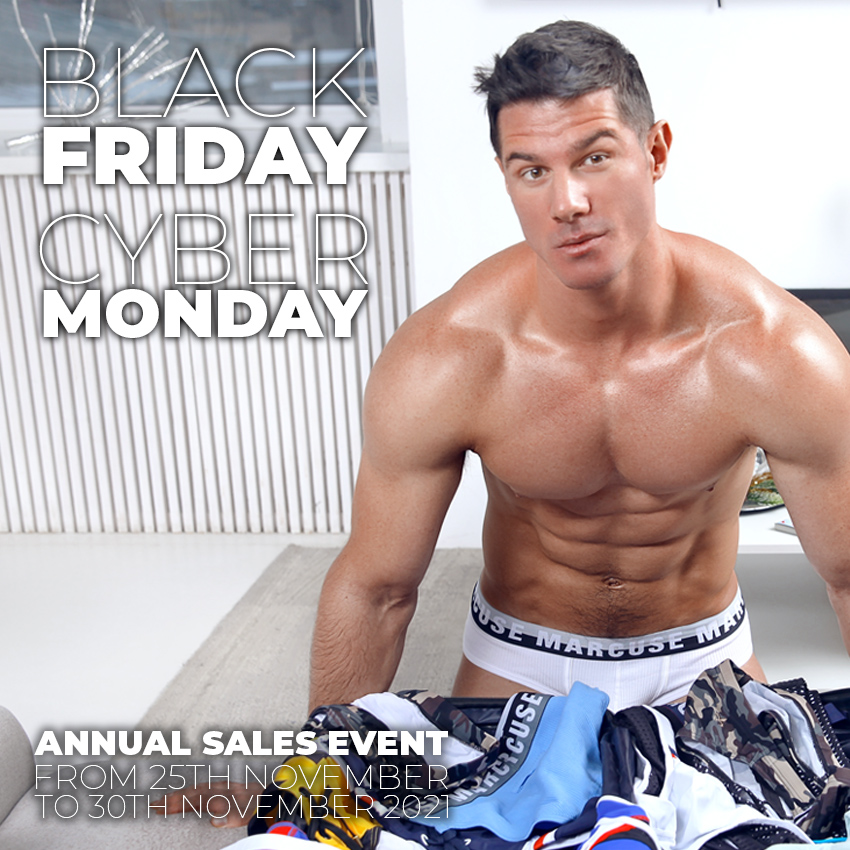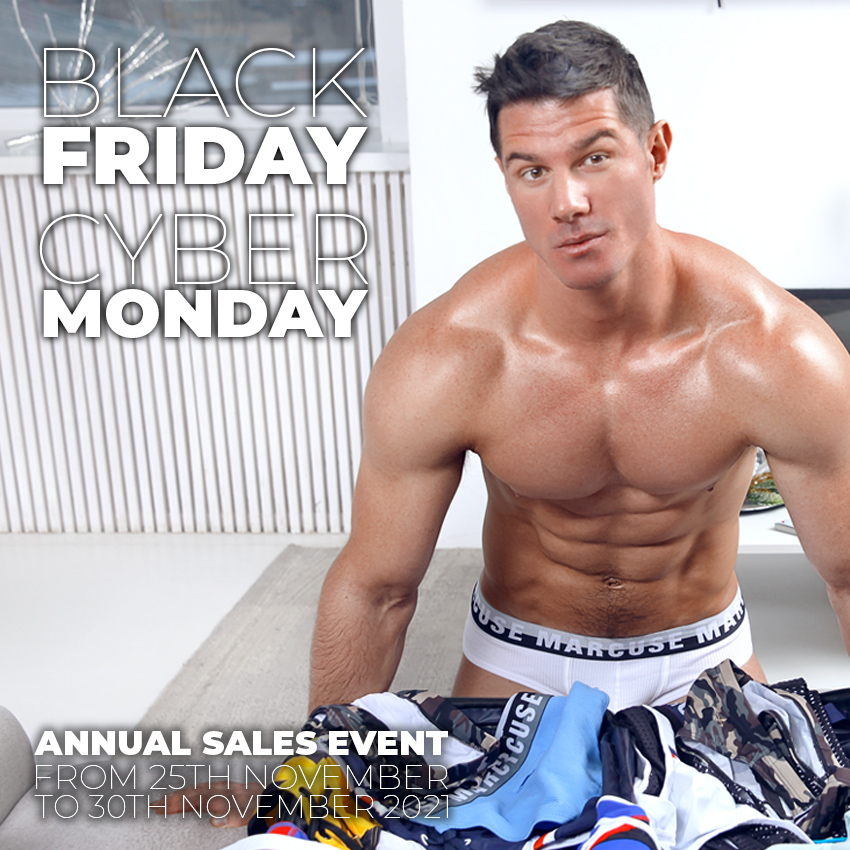 UNB Store – Up to 25% discount extra on all items on sale!
Our friends at UNB Store celebrate Black Friday/Cyber Monday with an amazing offer! Not only they have their weekly sale that is 15-35% off, but they are giving up to an additional 25% off your order. Use the following codes below until Tuesday, November 30th!
CYBER75
AN ADDITIONAL 10% OFF ORDERS $75 +
CYBER100
AN ADDITIONAL 15% OFF ORDERS $100+
CYBER150
AN ADDITIONAL 20% OFF ORDERS $150+
CYBER 200
AN ADDITIONAL 25% OFF ORDERS $200+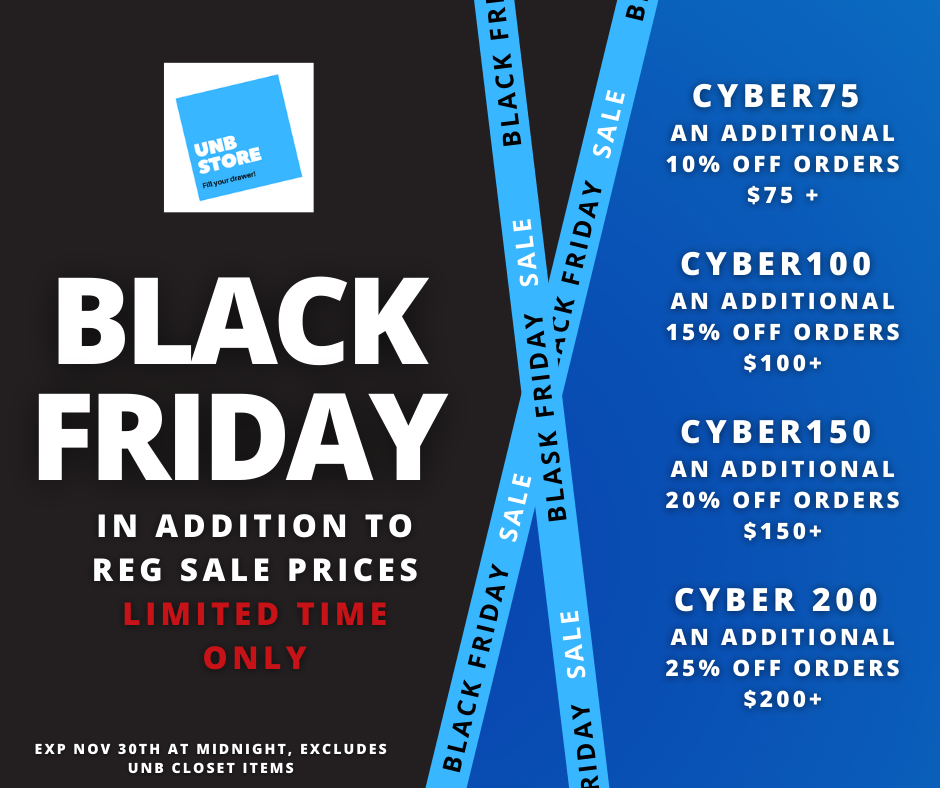 Esculpta – discounts up to 30% off site wide
You all know how a c*ring can help your underwear look fuller. What about a very fancy one made by hand by Escuplta. An Esculpta gift is a gift of pleasure for the giver and the bearer. For this weekend Esculpta offers up to 30% off depending on the amount of your order. The discount is calculated automatically at the checkout (there is no need for a coupon code) and goes as follows:
10% off on all orders up to 100 euros,
20% off on all orders over 100 euros,
25% off on all orders over 200 euros and
30% off on all order over 300 euros.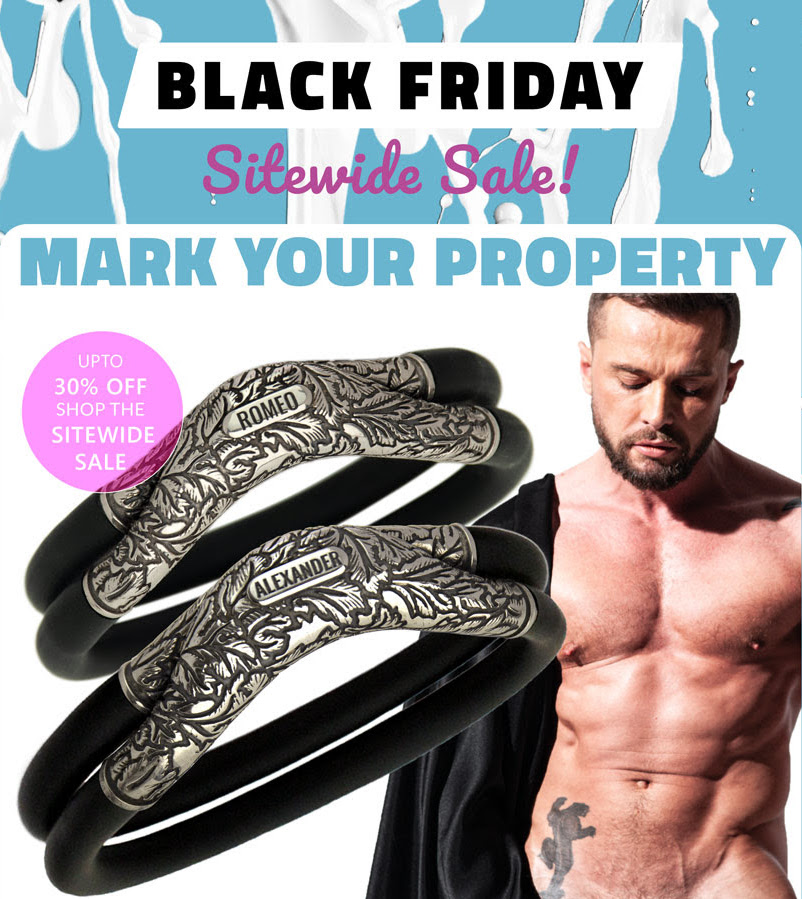 ---
And a few more sales for you:
At jockstraps.com, the entire inventory is marked down 20% or more.  GYM is marked down 20-40%.  Omtex is 30% off.
Walking Jack has a sale with 30% off their entire collection.
Adam Smith offers 25% off sitewide with coupon code BFCM21
Small and independent French brand S Bordeaux offers up to 50% off site wide.
The Pack, another small brand, based in Hong Kong, offers deals up to 60% off site wide.