We are happy to introduce you all today to a new brand, from France, called S BORDEAUX. We had two titles in mind for this presentation. The first one was "The new French underwear brand for men" and the second was "Technicality and French avant-garde for men". We finally went for the first one only because a new brand coming from France is, by itself, big news in the men's underwear industry! The second title though would have been more descriptive about what S BORDEAUX stands for, but let's find out why.
The brand was launched in 2019, in the French city of Bordeaux by Geoffrey Delpy, an industrial designer with a vision to develop a brand which will become a laboratory in a perpetual quest for innovation, designed and determined to respect the environment. Bordeaux is one of the most dynamic French cities, with some amazing architecture, aeronautical and space industry and a native, natural elegance. All these serve as a constant and ever-changing source of inspiration for a subtle yet assertive design style, of underwear and socks that is iconic, well designed and comfortable. The customer of S BORDEAUX is every man looking for comfortable and stylish underwear, either for his every day routine or for his sports activities. The brand offers two main collections: TousJours, a collection made "for everyone and every day" and the SportPro which is designed for athletes. The full line of S BORDEAUX includes boxer shorts, briefs, boxer briefs, trunks and socks in a number of popular, masculine and unusual colours. To add another layer of French touch, the brand names its styles after French villages! Even the sizes are written as "petit" (S), "moyen" (M)… etc. Chic, we told you so!
To make a difference, every style of S BORDEAUX is designed and engineered from scratch and made from a popular cotton and elastane mix. The fabrics used are all certified (OEKO TEX STANDARD 100 and AMFOR BSCI) for their outstanding and consistent quality. They put a great deal of time into making the samples and testing them extensively. The goal is to create the perfect fit underwear in the best possible fabric. Their quality standards are high and quality control is almost flawless. From a brief chat we had with the brand we could tell that client satisfaction is in their DNA. A key strategy for any brand's development is returning customers and S BORDEAUX seems to have achieved that at a quite impressive rate. 90% of their customers purchase a second and third time after receiving the first order.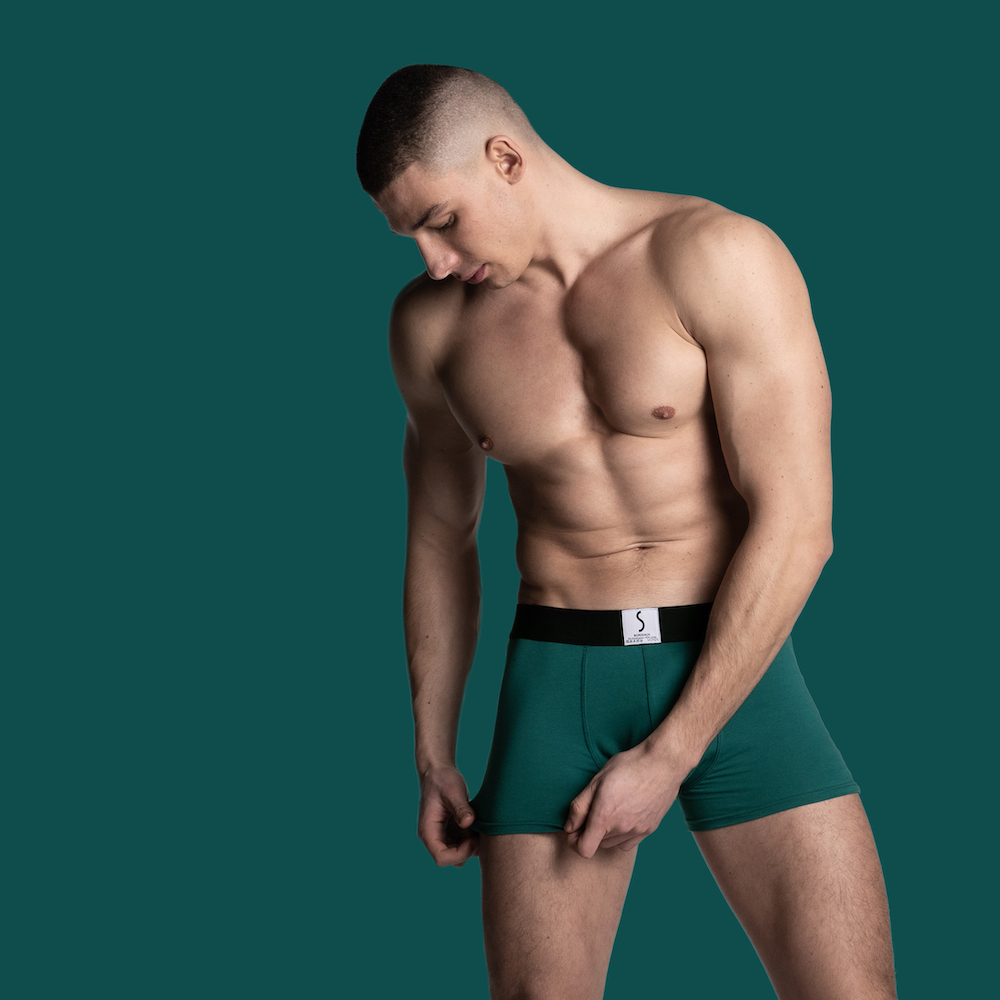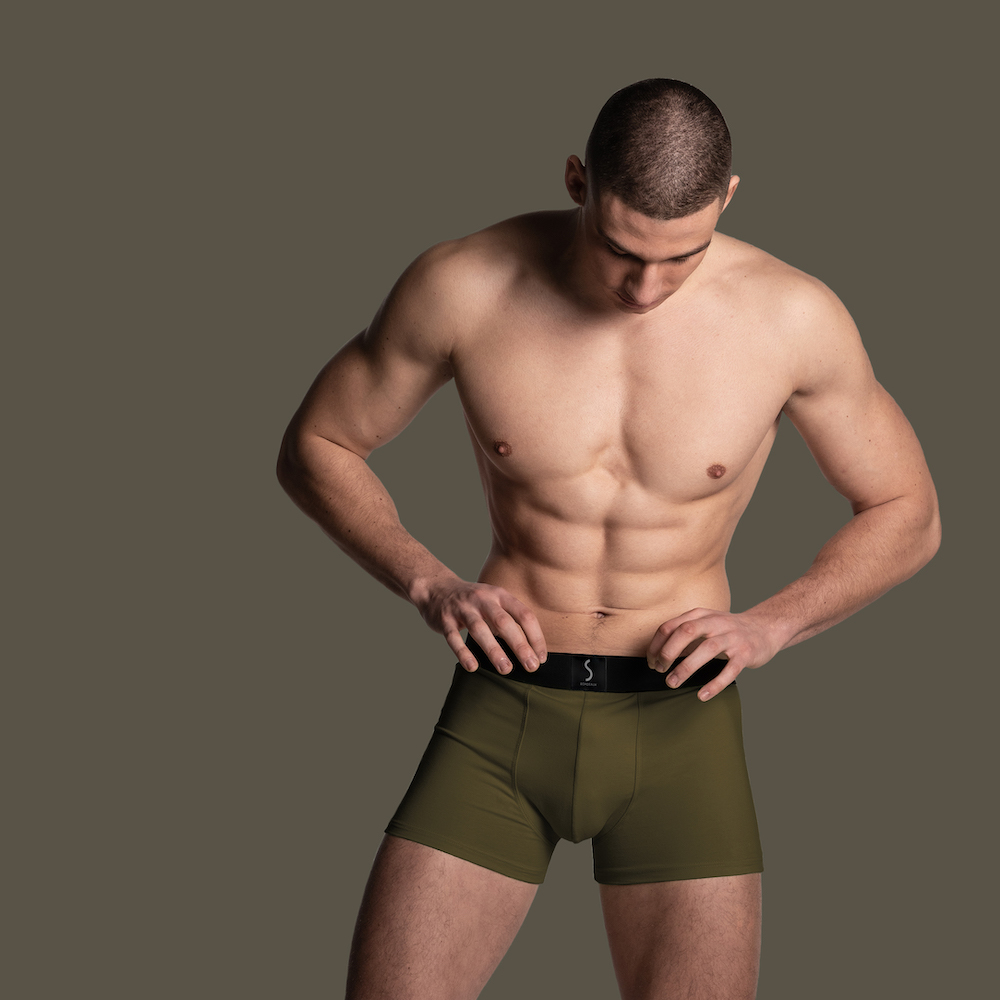 Based on an environmental program that is, most likely, unique in the world, S BORDEAUX is a "zero-plastic" brand. Each item is packaged in a compostable bag made from corn and shipped in recycled and recyclable cardboard boxes. To help in the reduction of CO2 emissions, S BORDEAUX has its own forests, which protects, manages and maintains. Moreover they have implemented a scheme according to which they plant a new tree for every 100kg of underwear they produce. They also reach out to their customers with an open invitation to join them planting trees in France.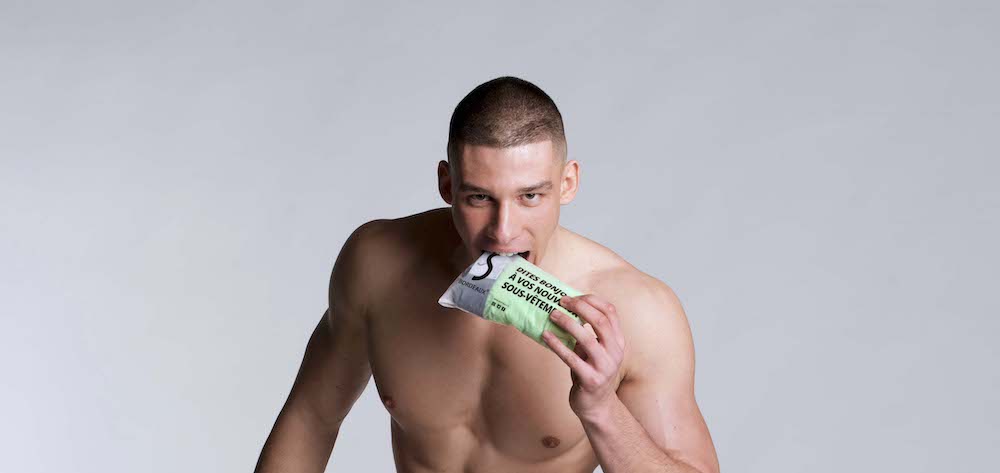 We invite you to take a look at the underwear of this brand. Green fashion, or better a greener approach, is the next best thing in the men's underwear industry and S BORDEAUX seems to have taken a commitment to protect the environment very seriously. If you are looking for contemporary underwear styles, this is definitely not your cup of tea, but if you are comfortable in classic silhouettes and contemporary colours, then this brand is one to try. Delivery is available worldwide, free in Europe for orders over 50 euros.