The latest underwear we put into the test is the Everyday Logo 7 pack boxer briefs by Separatec. This underwear just like everything in the collection of Separatec features a new kind of pouch, a patented design (in the US and Europe), with two sections we desperately wanted to try! This multi pack was supplied to us by Separatec via Amazon UK.
There are certainly many things to talk about when it comes to an innovative pair of underwear such as this design by Separatec. What I will start with though is the packaging. The underwear came in a box made entirely out of tin carton, with each pair packed individually in smaller carton boxes. Very neat, very nice, it made me feel like a little kid opening his presents! In the big box there are 7 pairs of boxers briefs, each in different colour and matching waistband. On each little box, there is a cut-out so you can see the colour inside. Excellent packaging, very nicely done!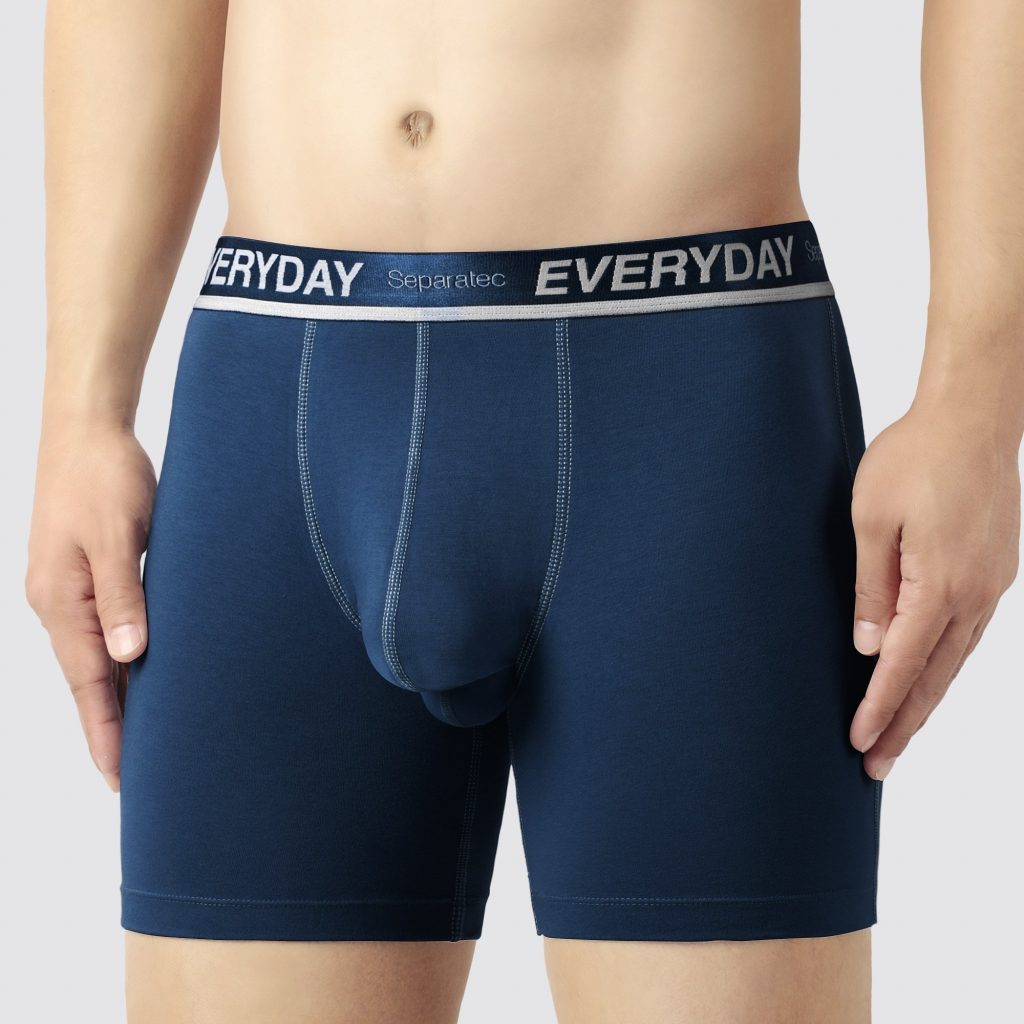 After getting the colour I liked most out of its box, I started looking at the boxer briefs, inside and out, as thoroughly as possible. From the very first look, this garment looks very well made. The panels seem to have been cut with precision and all the seams are flat as to avoid any kind or irritation. There is a label with washing instructions on the back made from a material that allows it to be (very easily) removed by hand. You can actually read on the label "Tear off along the line or give it to your mother, she knows how to do it" which gave me the giggles.  The fabric is a 96% cotton, 4% elastane blend and lightweight. The waistband is narrow, about 3.5 cm and quite soft featuring the name of the brand along with the word "everyday" in capital letters. The overall manufacturing is near perfect; there a few loose threads here and there, a couple of misaligned details but in general it is very good. And now it is time to check on the pouch!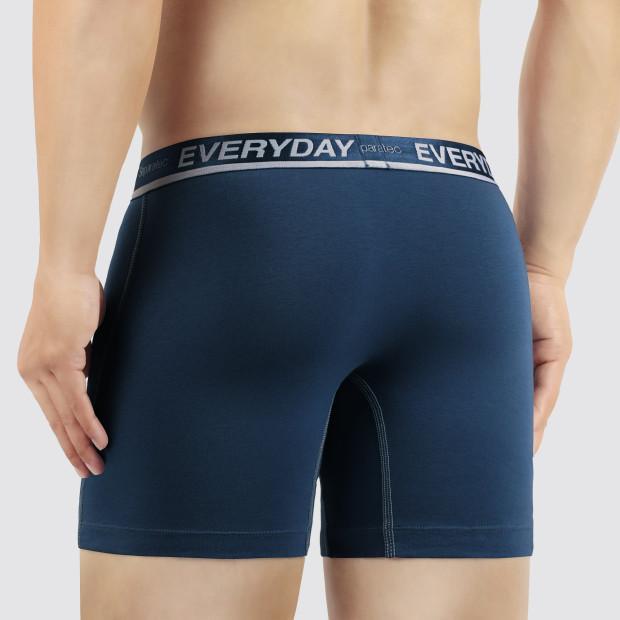 The pouch of Separatec is different from what I have seen so far. There are quite a few brands trying to revolutionise it by adding cups, holes, press studs and c*rings. What Separatec has done is a whole new concept of a pouch. First of all lets start by saying, it has two compartments, one is to accommodate your balls and the other one to accommodate your penis. I must admit, that even though I consider myself an expert in underwear, I did struggle to work out how it is worn, which was a bit embarrassing! This is probably the reason why the brand has a flyer in the box explaining what goes where to make things easier for everyone! The feeling I had wearing it was different from other underwear. There is a sack that keeps your balls comfy, but your penis needs to be facing down in a natural position, some of you, I know will find restrictive. It takes a while to get used to it but at the end of the day, it is supposed to be something different from usual! The pouch of Separatec is designed to keep things separately. The compartment where your balls sit into, is right at the bottom of the front area. You can adjust the underwear by puling it up to get the hold you find yourself most comfortable. The other compartment is where things get a bit tricky. The access to it is a hole where you are supposed to put ONLY your penis. This compartment is like a sock with an open back. It stretches accordingly to fit most sized men and it gives you an easy access if nature calls. After a while wearing it, I got used to it and felt pretty comfortable in it. It kept me dry all day long and it was a hot summer's day! The separate pouch design seems to be working well!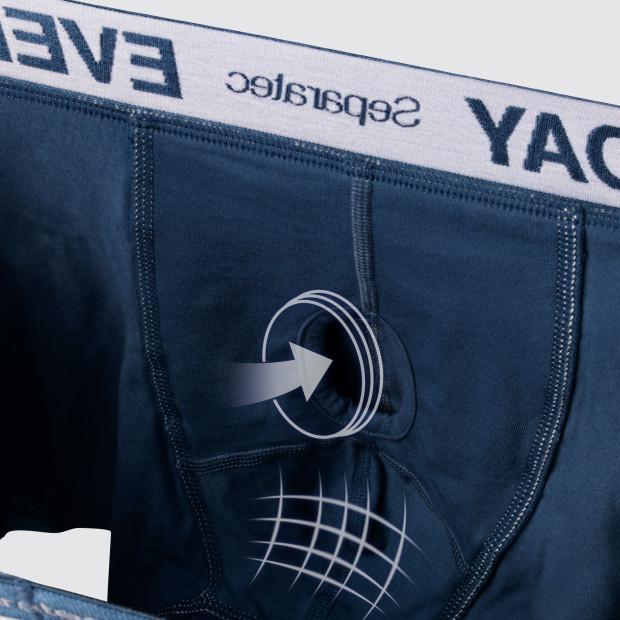 After washing, the boxer briefs seemed perfectly fine. I still have some concerns about the fabric being a bit on the lightweight side but so far, so good! The length of the leg is great. It is a classic boxer briefs that put the right amount of pressure on the thigh so it naturally doesn't ride up when you walk. What's also very good about this garment is its pricing. The whole box of seven costs (at the time of this review) $59.99, so thats less than 9 dollars per pair. It's getting extremely rare to find a pair of underwear of this quality at this price.
Would I recommend it? Oh yes, definitely! It is well made, nicely packed and perfect for everyday wear. Moreover it can help you stay dry for longer, plus you can brag about wearing an underwear design with a patented pouch!