by Ethan Morale
My latest underwear review is for the Bamboo Trunks by Buddha Boxers. Buddha Boxers is a relatively new eco-friendly underwear label, based in Canada. They specialise in making underwear in boxer brief style made from bamboo fabric.
The packaging, the pair was wrapped into, is made of paper held together by a label with the basic information about sizing and washing instructions. It looks like a present you can't wait to unwrap!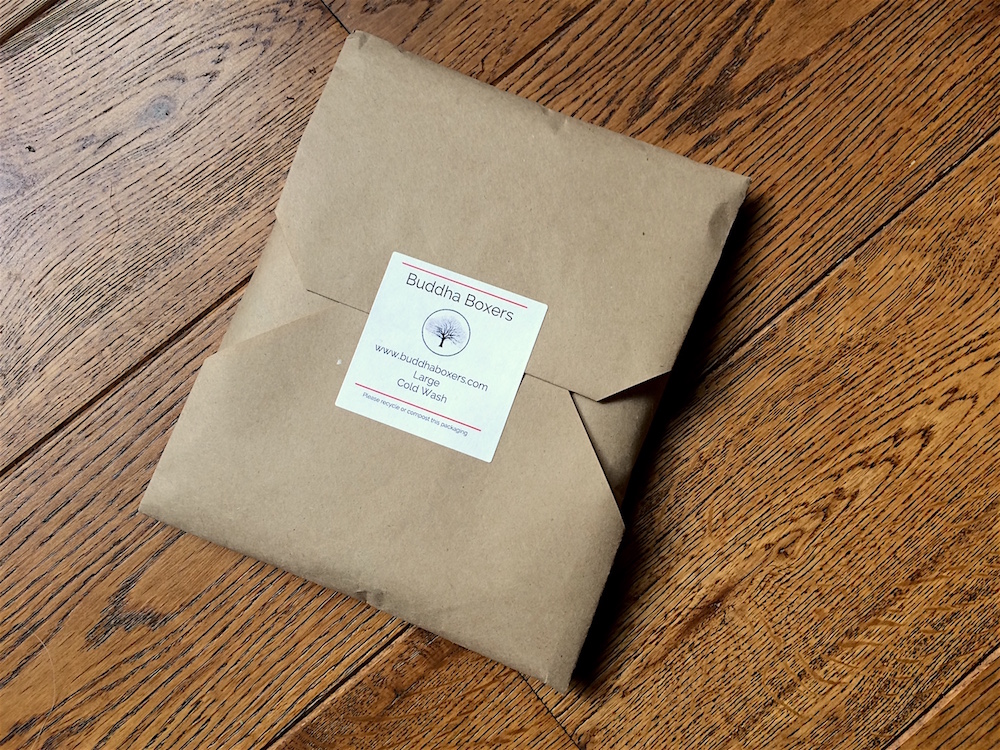 The moment I unwrapped and got the pair into my hands, I though that this is going to be an easy review. A black pair of boxer briefs/trunks, possibly the most popular style and colour in men's underwear today, and even from the very first look I could tell this is a product of good quality. The biggest advantage of these trunks is probably the fabric it is made of. Bamboo is extremely soft and stronger than cotton. This helps the garment to retain its shape and at the same time feel great against the skin. The fit on me was absolutely perfect. I am an average guy and I found the pouch (which is also double ply) just right. The contour and the elasticity of the fabric offer support without restriction.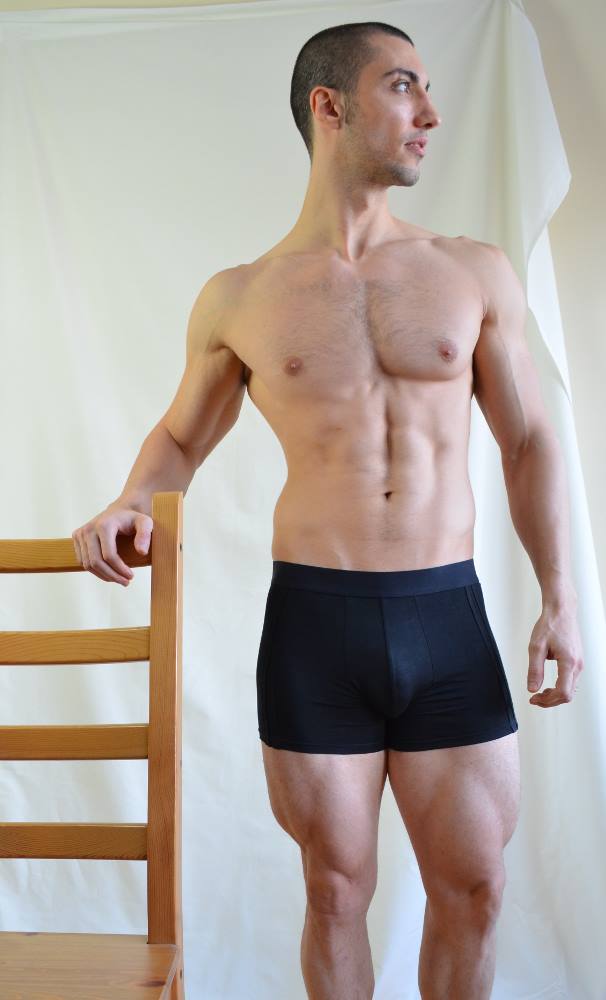 The waistband is soft and the washing instructions are printed on the back panel of the underwear. This leaves the part where the band is stitched together uncovered but the brand made sure that it is as flat as possible to cause no irritation. The design of the trunks features two sporty stripes along each side. They give a sporty and individual look to Buddha Boxers' trunks keeping in mind the total absence of branding anywhere on the garment.
Overall my personal opinion is that Buddha Boxers created a little black pair of boxer briefs/trunks which everyone can fall in love with. It is comfortable, soft, durable, masculine, fresh and stylish!